First Day of School DIY Picture Frame Photo Prop Tutorial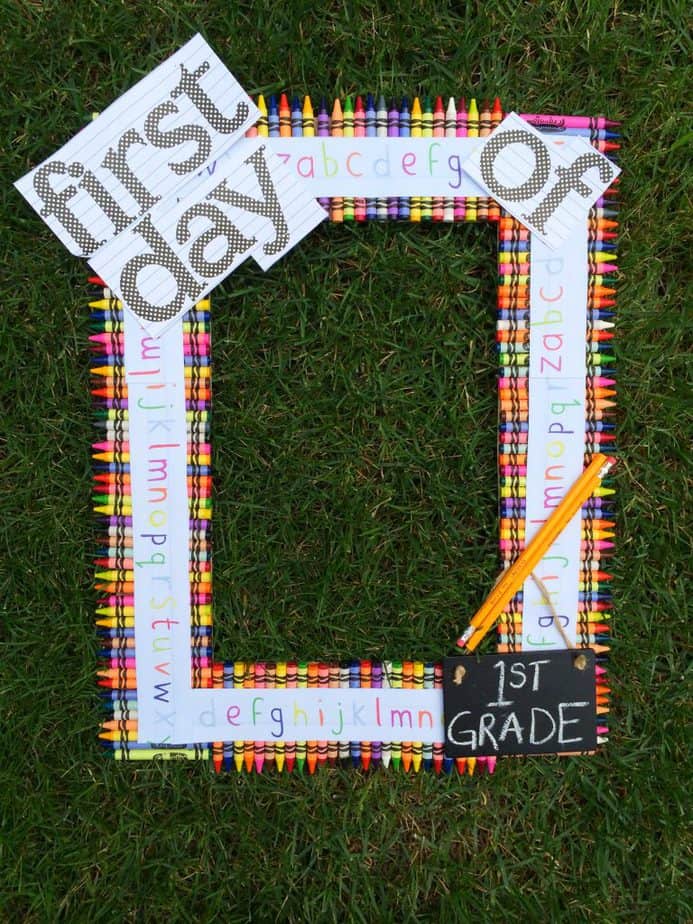 Do you remember how excited you were the first day of school? Now that I'm a parent I don't want to forget those memories – kids grow so quickly! This AWESOME DIY Crayon Photo Prop Frame is PERFECT for capturing your child's first day back to school! PLUS it's super inexpensive too!
First Day of School Frame Materials Needed:

Cardboard or a thin cardboard matting
8 boxes of 24 crayons
School themed Scrapbook paper (notebook paper and alphabet)
Pack of large alphabet stickers
2 pencils
Mini chalk board sign and chalk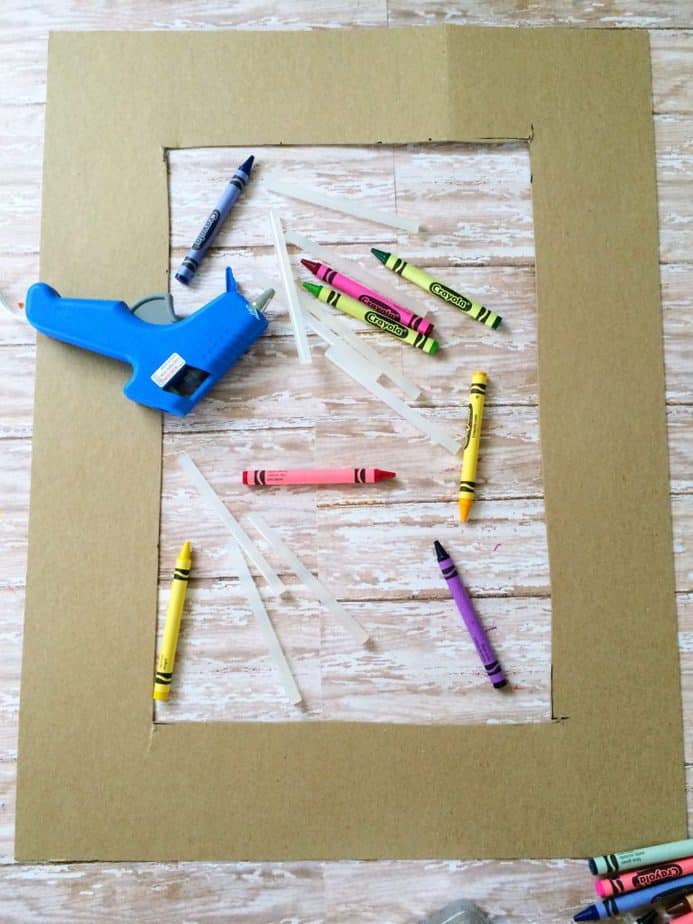 First Day of School Frame Directions:
1. First measure your cardboard 3″ on each side and cut the center out.
2. On the long sides of the cardboard frame, begin glueing from the top to the bottom so that the edge of the crayon is on the edge of the frame.
3. Now start on the top and bottom and begin glueing your crayons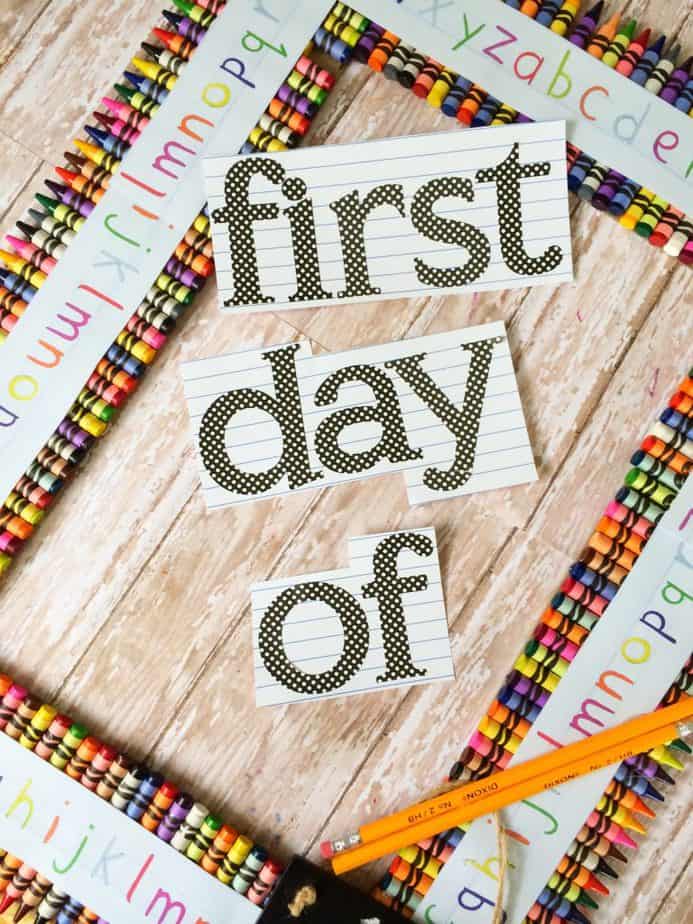 4. Now that the crayons are on, cut your alphabet paper in rows and hot glue in the center of the crayons all the way around
5. Stick your large letters on your notebook scrap paper making it say "first day of" and cut them out and glue them on the top of your frame.
6. Glue the string of your mini chalkboard on the bottom right corner.
7. To cover up your glue mark on the string, glue a couple pencils on top of that.
8. Write whatever year your child is going into on the mini chalkboard and you are good to go!
Other POPULAR Back to School Posts: