Fall Autumn Puzzle Piece Kid's Craft
This post may contain affiliate links, view our disclosure policy for details.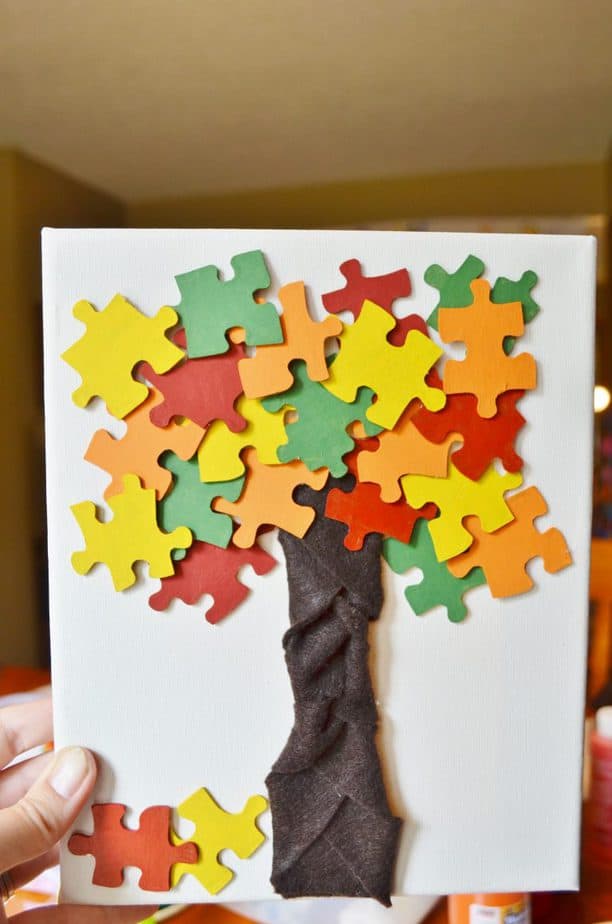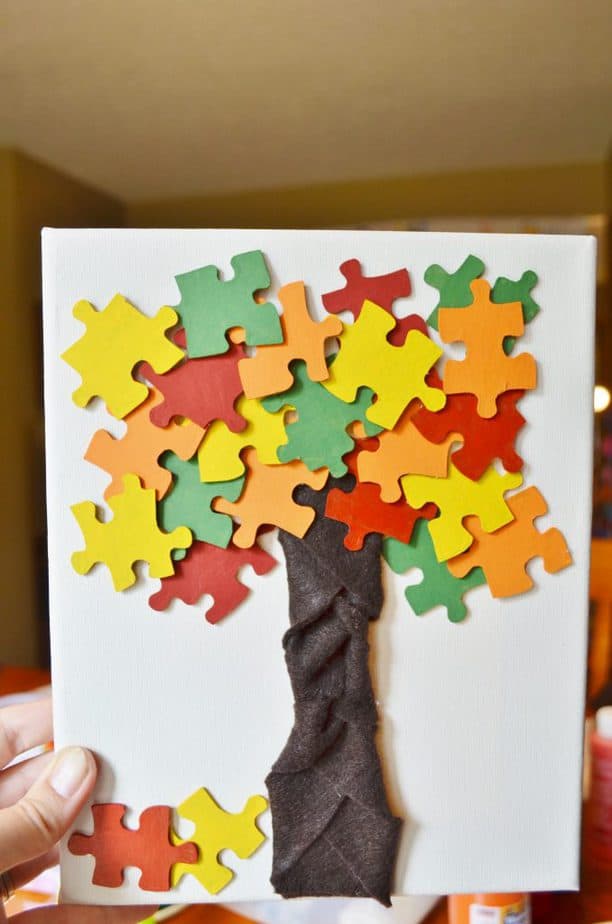 Beautiful bright and golden colors outside tell me it's FALL and I just love it!! Growing up in Florida I never really understand the magic of fall until I moved up to the midwest. This SUPER easy fall craft is great for both preschool kids and olders kids alike and make some pretty festive decorations for your home! Plus this fall autumn craft can easily be adapted depending on what supplies you have at home.
Supplies Needed:
old puzzle pieces
brown felt or construction paper (or paint)
a canvas or sheet of paper
paints! (I used acrylic but recommend washable paints for kids)
Hot glue gun / glue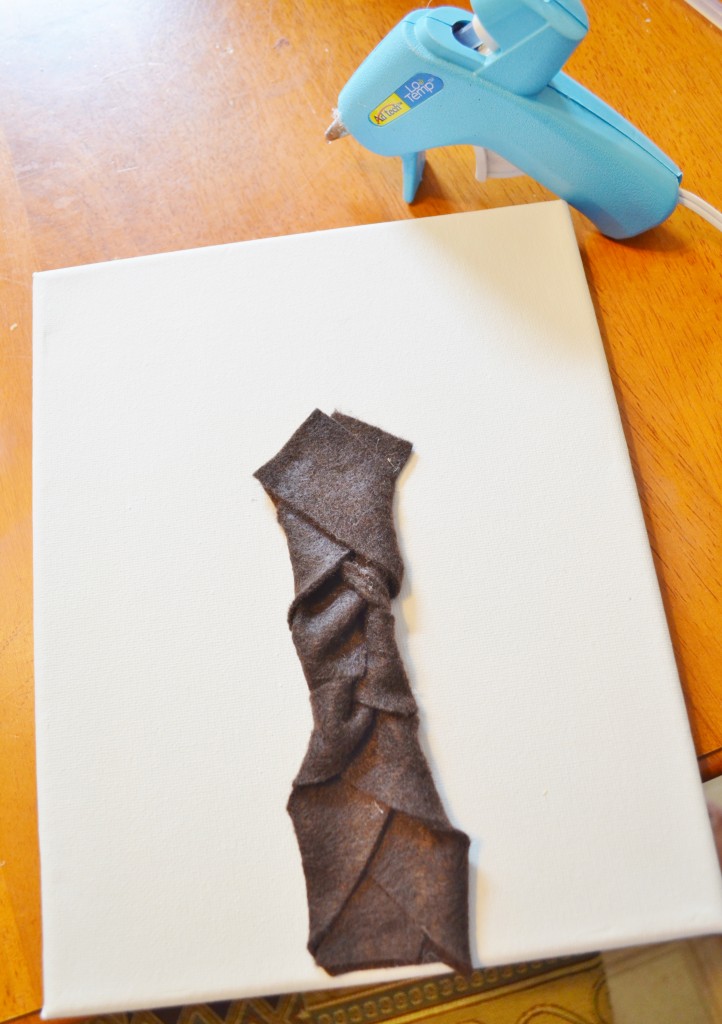 I had a bunch of blank canvases laying around but you could easily use any paper, posterboard, etc. – especially if you have an entire class of kids doing this project! I also used brown scrap pieces of felt that I had for my tree trunk but you could easily use brown construction paper, brown tissue paper, paint brown puzzle pieces to glue on, or simply paint a large brown trunk for your tree! This is a really versatile craft depending on what supplies you have!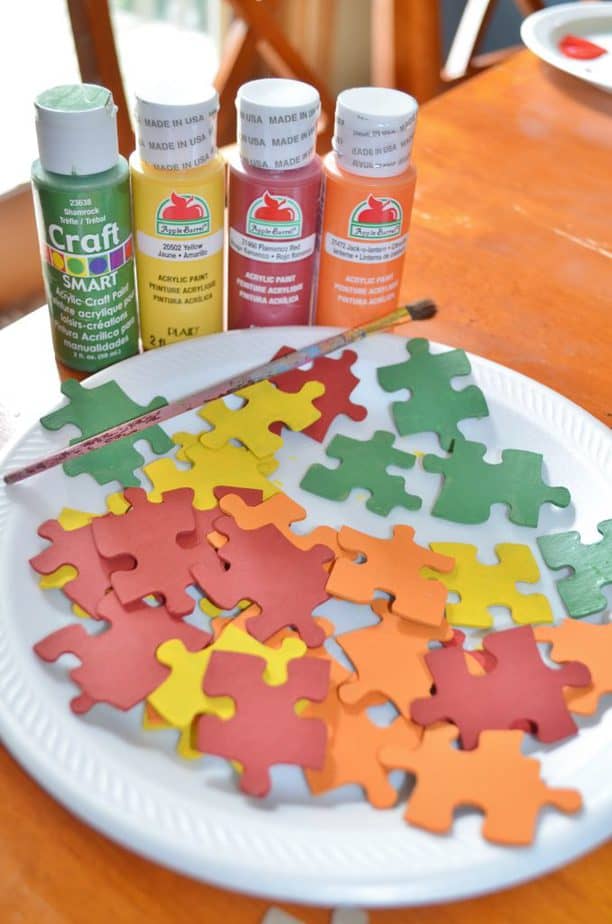 Since I made this particular tree I used acrylic paints in fall colors that I had chosen (reds, oranges, yellows, greens) but my kids used washable tempera paint for their trees! Paint a pile of puzzle pieces any or all of the colors that you want! You can even make your puzzle pieces two toned with several different splashes of color on the same piece!
Use your hot glue gun (or if in a large class setting just regular white glue) to glue on your tree trunk if needed and your painted puzzle pieces! I actually braided my strips of brown felt in case you're wondering how I got the pattern on my tree trunk. I just wanted to try something different! For an extra fun touch add a "leaf" puzzle piece towards the bottom of your craft so that it looks like it fell off of the tree!