How to Make Your Own DIY Dr. Seuss inspired Lorax Costume Tutorial
This post may contain affiliate links, view our disclosure policy for details.
The Lorax is one of our favorite Dr. Seuss themes and this DIY Lorax costume can be used for SO many things! I've covered all sorts of Seuss related crafts, recipes and activities on this site but this is my first diy Lorax costume (or any Seuss related costume)!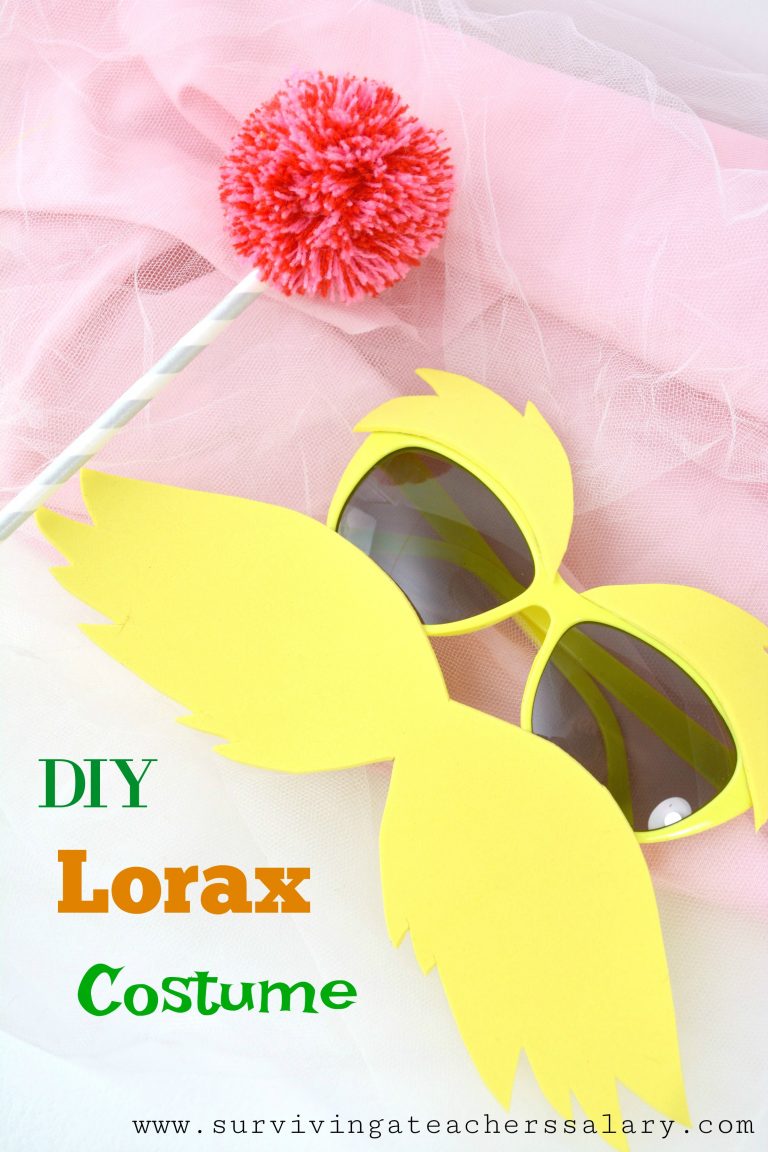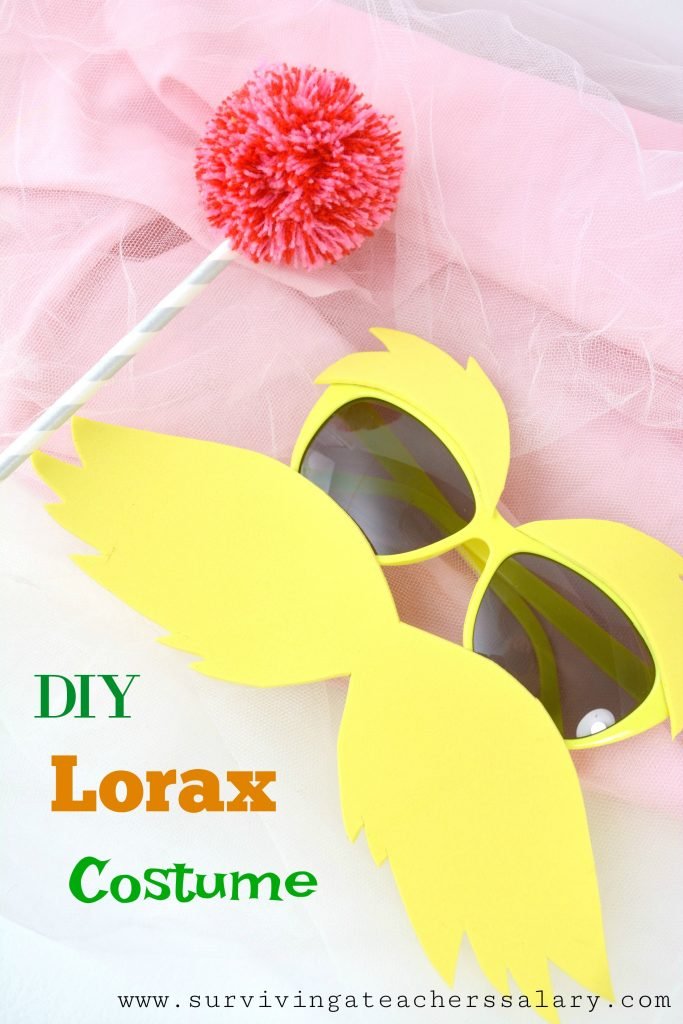 And it's EASY PEASY for kids! Your entire classroom can do this too! You'll just need a few basic supplies…..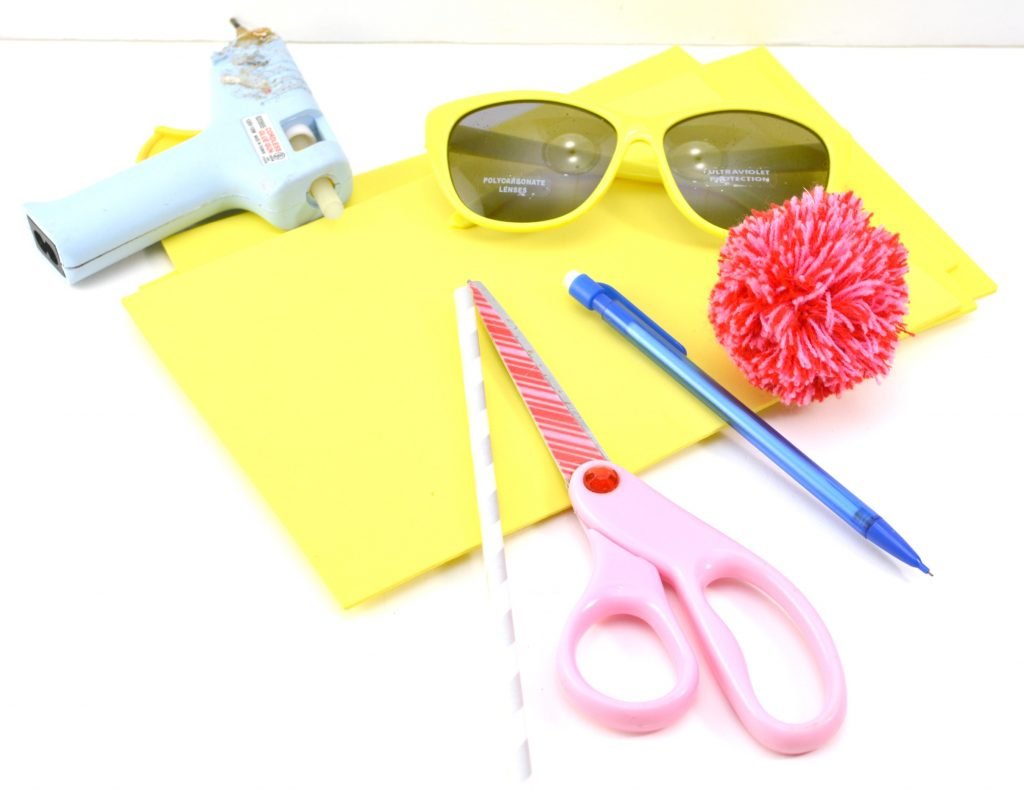 DIY Lorax Costume Materials:
● Yellow sunglasses
● Yellow craft foam
● Large craft pom pom
● Striped paper straw
● Hot glue gun

● Scissors
DIY Lorax Costume Directions: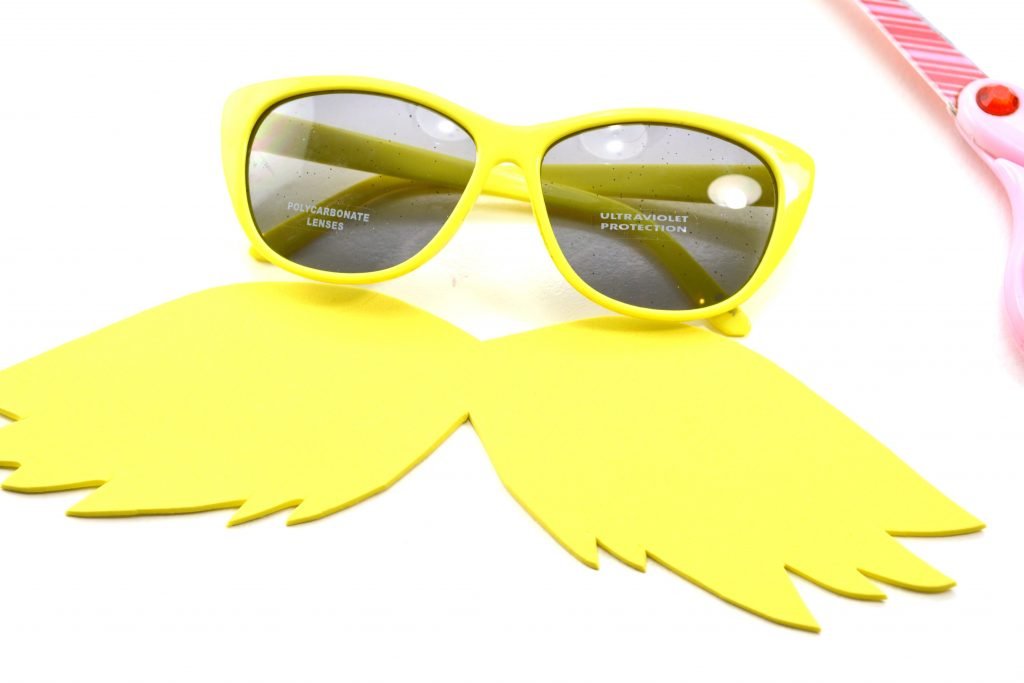 Using your yellow sunglasses as a guide, cut out a Lorax mustache from the yellow craft foam. It doesn't have to be perfect. You want it to follow the natural curve of the bottom of the glasses, as that is where it will eventually be glued. The top of the mustache can be a wide "m" shape, and the bottom can just be a random series of jagged cuts. Almost like a pair of wings spread out. See the photo for reference on what this should look like.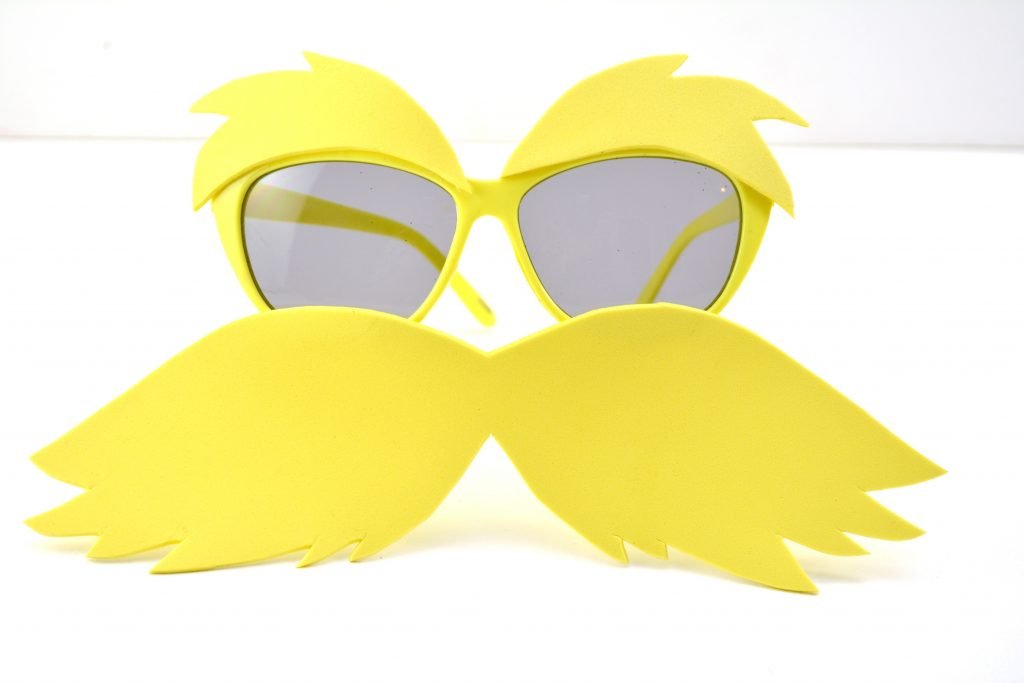 2. Use the top of your glasses as a guide to cut out two Lorax eyebrow shapes from the yellow craft foam. You can trace the natural curve of the glasses if it helps, and then just add a few jagged cuts in an arch to form the bushy eyebrows.
3. Using a hot glue gun, attach the mustache shape to the front of the bottom of the sunglasses.
4. Use glue to attach the two eyebrows to the front of the top of the sunglasses, one on each side.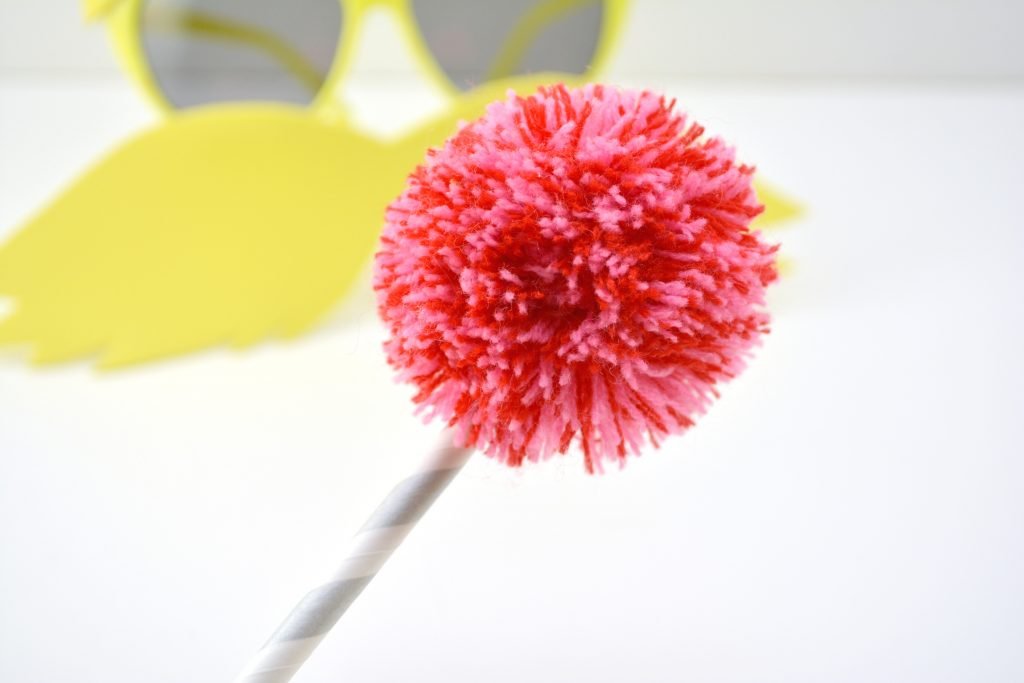 5. Attach a large craft pom pom to the top of a striped paper straw
with hot glue.
This will be the truffula tree prop for your Lorax costume.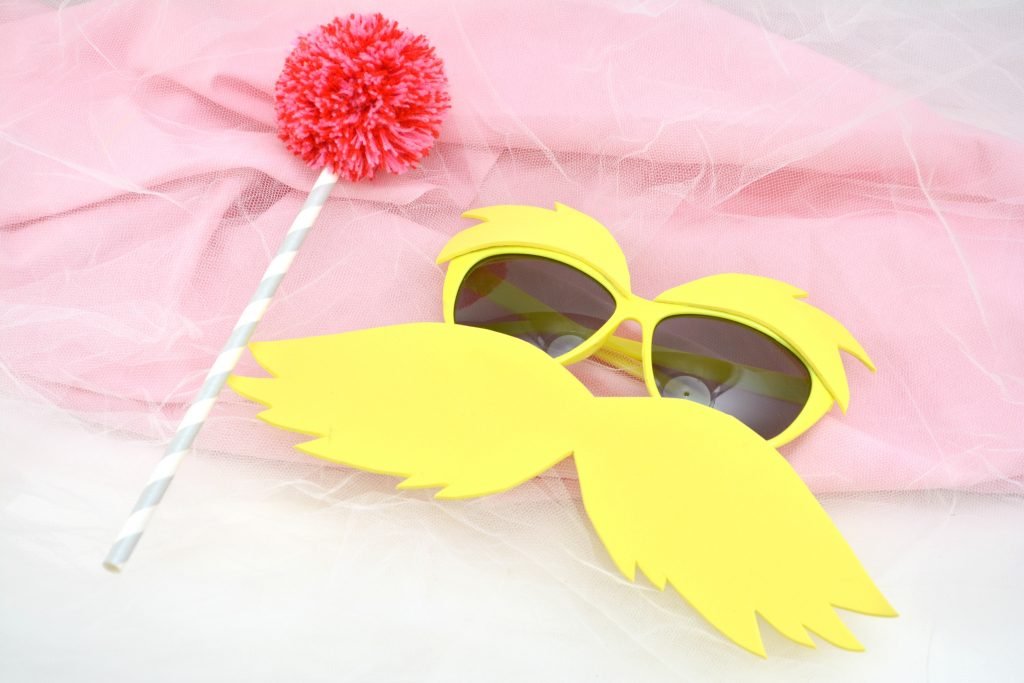 6. Put the glasses on, and your Lorax mask is complete.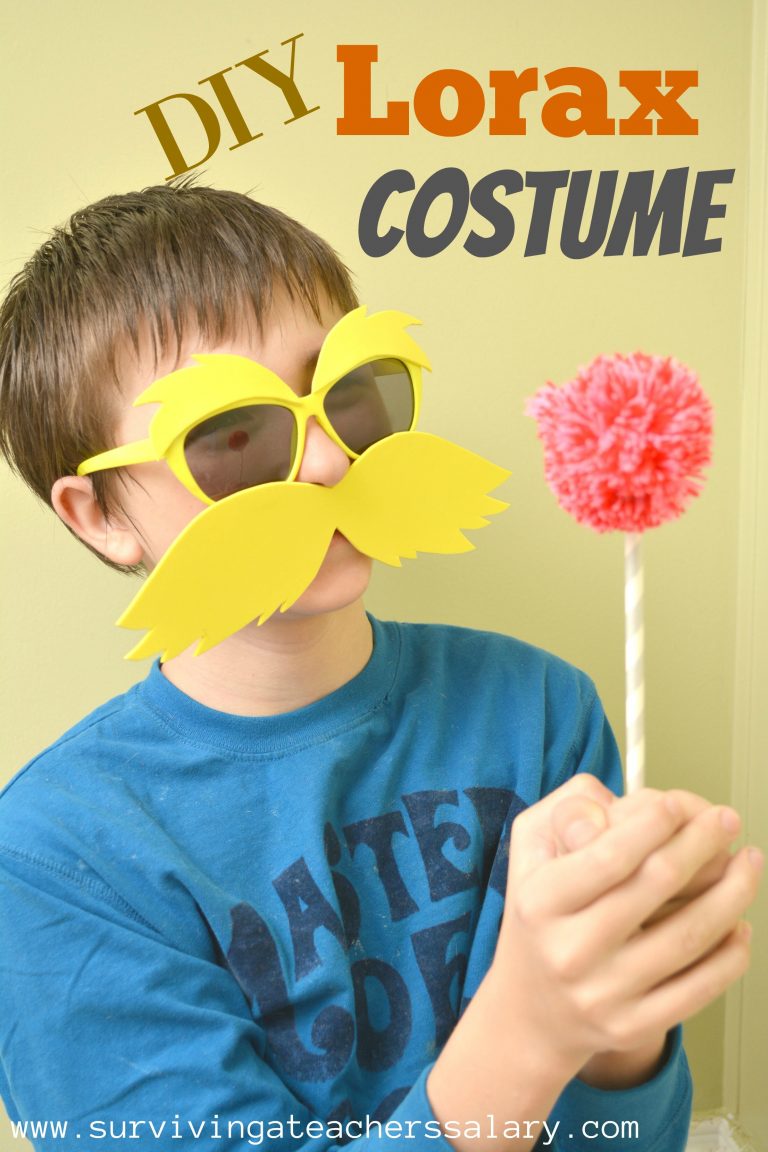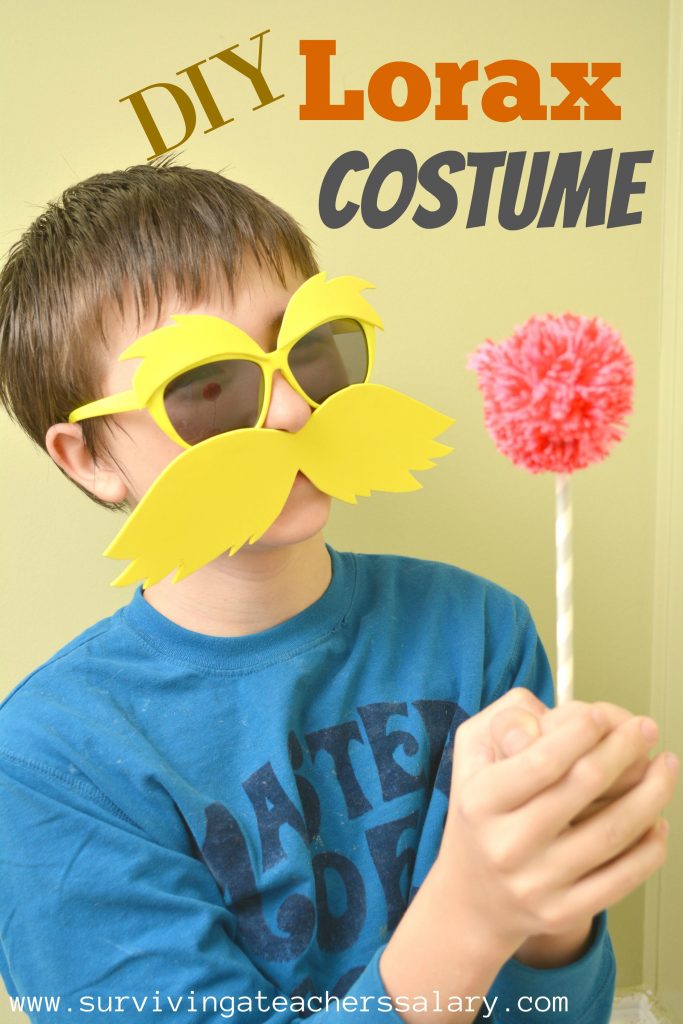 Other Dr. Seuss inspired Crafts, Activities & Recipes: