Easter Sun Prints & Science Experiments
This post may contain affiliate links, view our disclosure policy for details.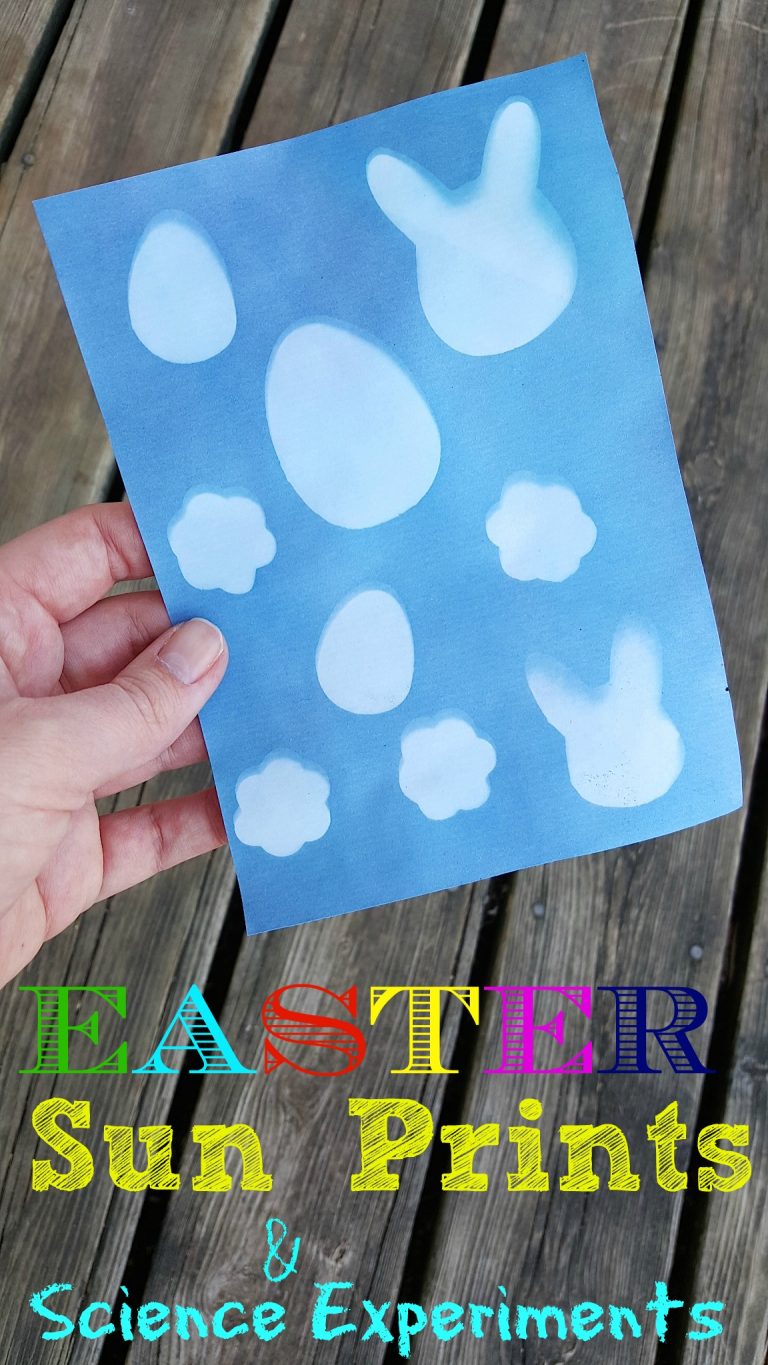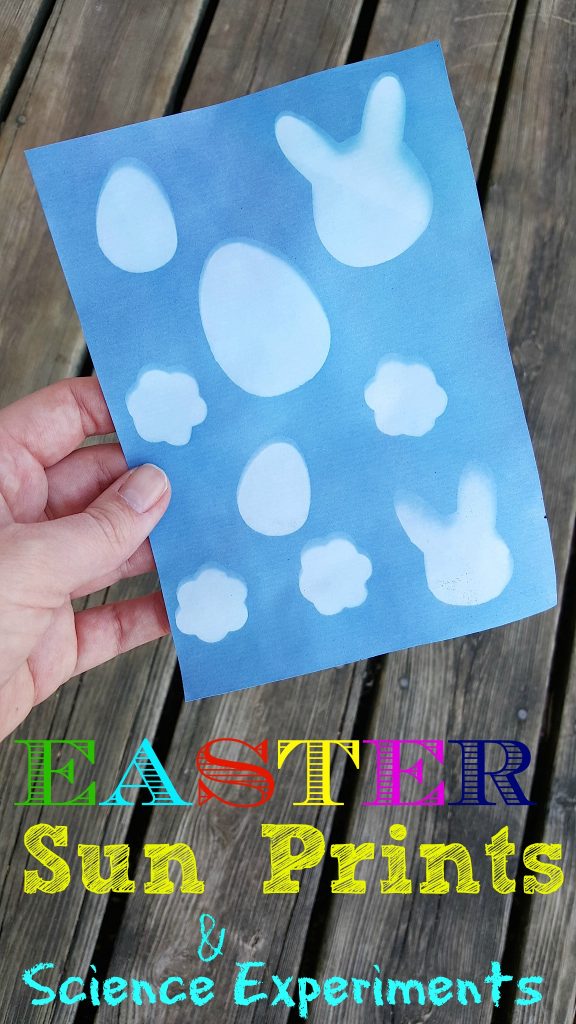 After my kids helped my create our NO FAIL Easter Home Decor jars we set out on a little festive Easter themed science experiment with this set of Nature Print Paper that Oriental Trading sent us! I wish I had a stock of zillions of sheets of this paper because it is SO cool and "magical" for the kids to watch change right before their eyes! I really loved the basic shape of these Easter foam stickers so we used them for this art work. It was a good skill for the kids to study on as not all the shapes would actually look like what they wanted it to look like!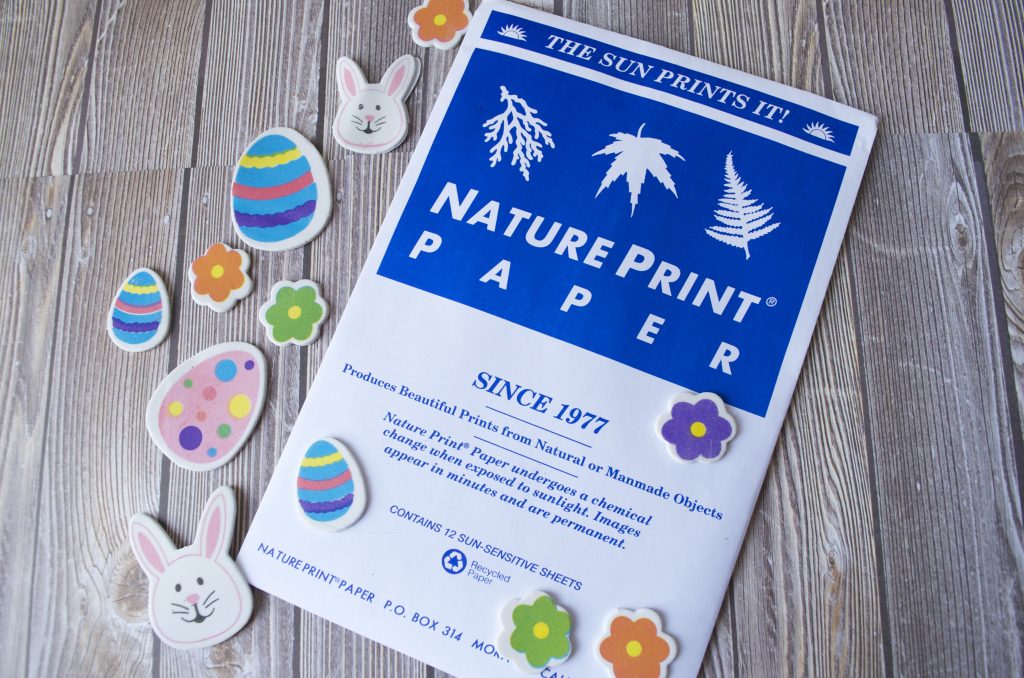 Remind your children that just because they find a shape, pattern, or design that they love it won't necessarily transfer onto the paper like that! They will need to investigate how solid or opaque the item is, the overall shape, thickness, etc. I traditionally see leaf prints on sun sensitive paper so we'll do that too but they wanted to hang up Easter themed science paper in the house!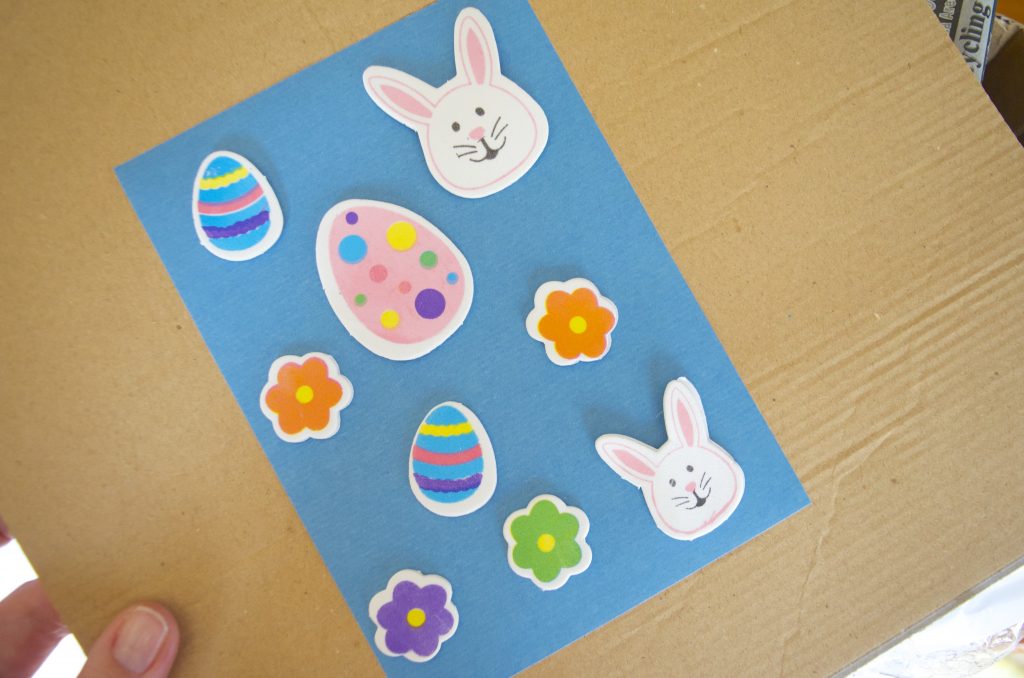 If you have never used sun sensitive paper before it's REALLY easy and the actual process moves very quickly! First determine what you want to use to make a pattern on your paper and arrange it accordingly. I recommend laying your sun sensitive paper on a flat surface like a piece of cardboard so that it is easy to move around.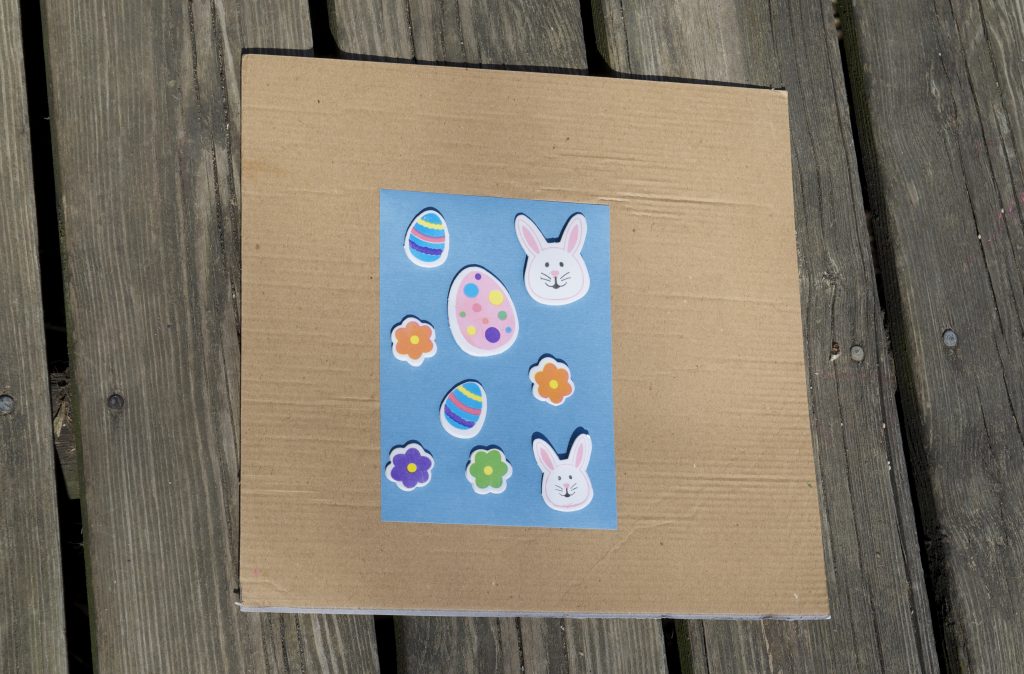 Next you'll want to lay the entire paper with it's objects for design in the direct sun for 2 minutes. If it's extra sunny like it was here on the day we did this we only needed 1 minute! You'll know it's done or ready to be removed when the blue paper begins to rapidly fade turning a white color.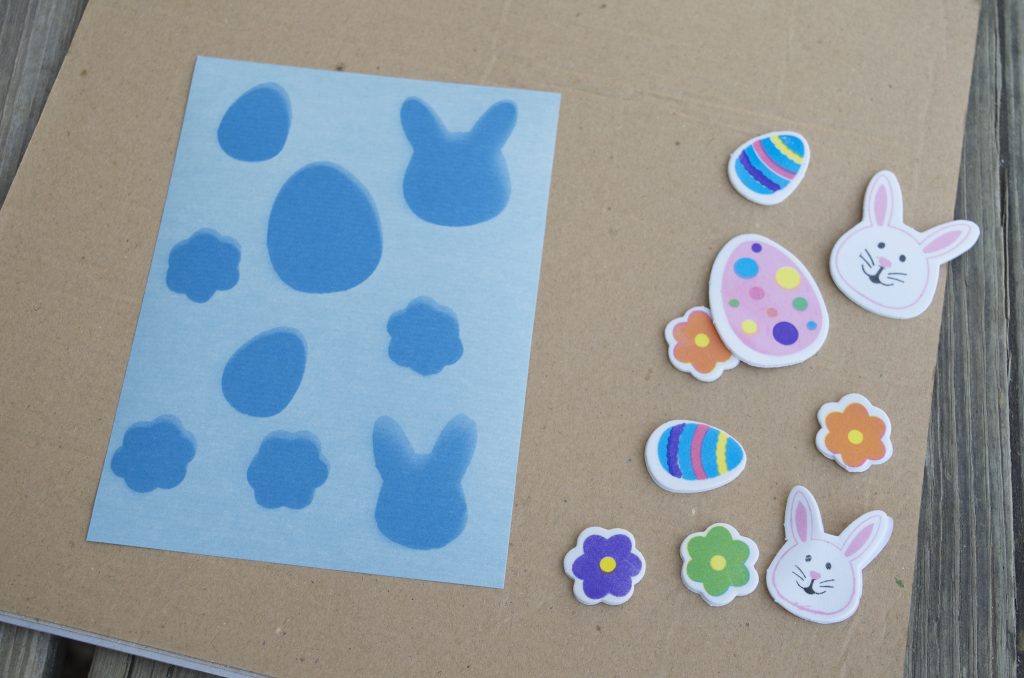 Quickly remove the sun sensitive paper out of the direct sunlight (you can just move it into the shade!) and remove the objects you had laying on top.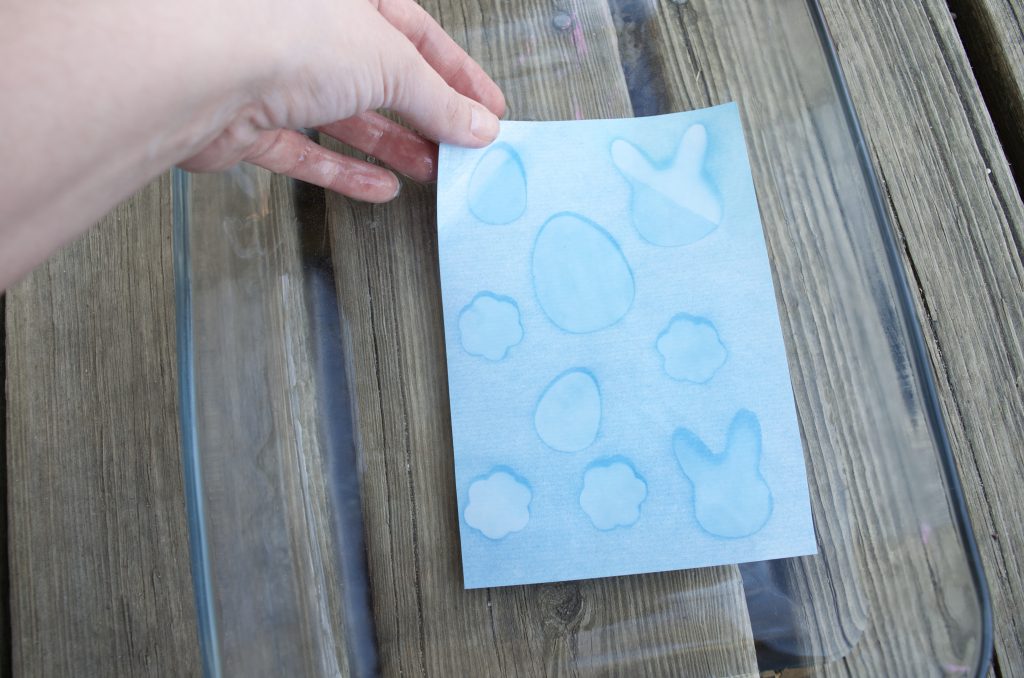 Then gently press it into a shallow pan of water to help set the design and remove to dry. I just laid our papers to the side on a solid surface – I did not clip them up to dry because I was afraid to leave additional marks in the art work.  Once it has completely dried your children can choose to hang it up, paint directly into the design outlines to add color, or even laminate it to use it as a play dough play mat!
Easter Themed Science Experiments
PEEPS STEM Activities
Jelly Bean Colors
Naked Eggs (no shells!)
Shrinking Eggs or Bouncy Eggs
Volcano Eggs
Egg Geodes
Grow Crystal Bunnies