Iowa State Fair Kenmore #CookMore Contest Recap
This post may contain affiliate links, view our disclosure policy for details.
A special thank you to Kenmore for providing me complimentary access to the fair, parking and their event.
If you follow me on Instagram or Twitter you may have spotted some pretty cool photos over the weekend from the Iowa State Fair! This was our second year attending the Iowa State Fair and I had the pleasure this year of hanging out with the Kenmore team, Kenmore Executive Chef Kari Karch, and local Des Moines chef George Formaro at the Kenmore Cook More contest! Kenmore is celebrating their 100th anniversary! You can find all sorts of fabulous recipes at CookMore.com including recipes from Kari Karch!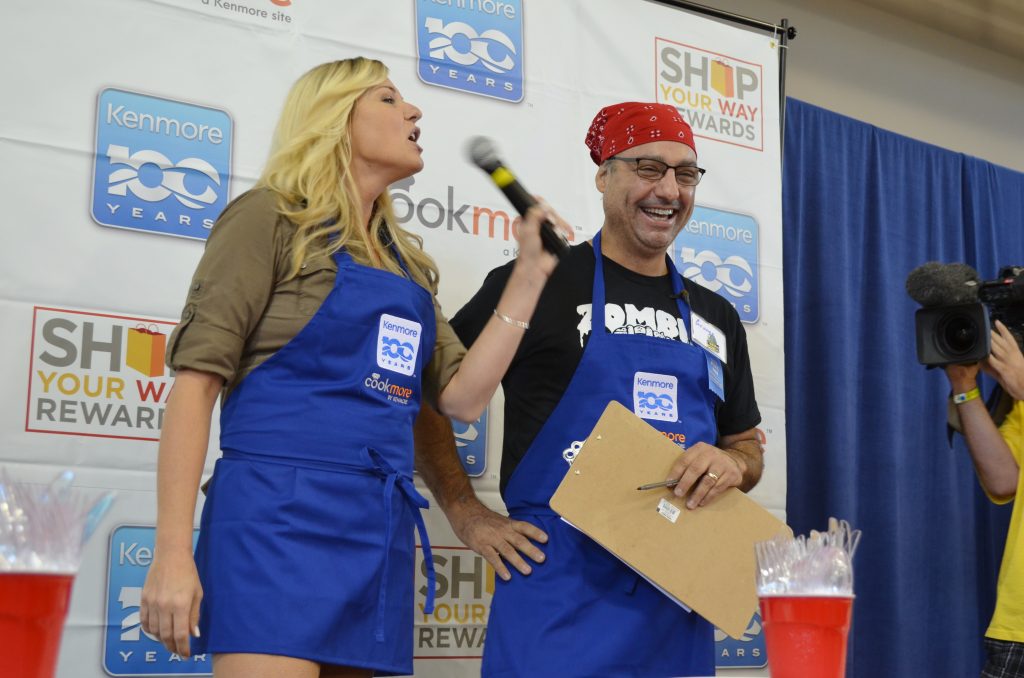 There were several different rounds of contestants – all of whom had to create a dish and share with us their heritage story behind the dish. Let me tell you – the 2 hours went by VERY quickly!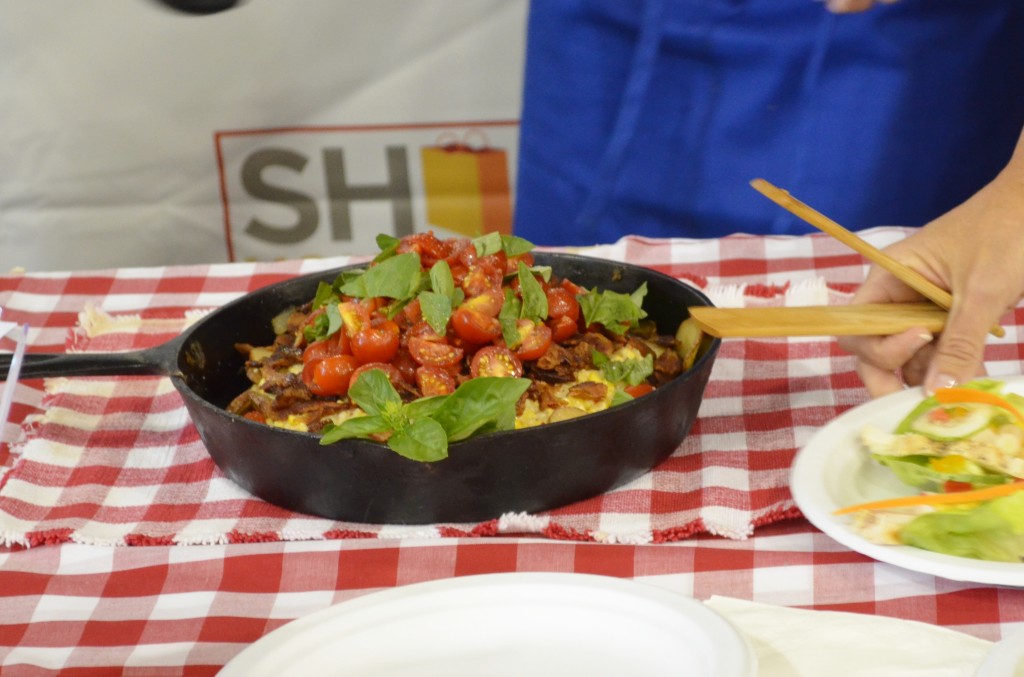 Not only did the food look absolutely AMAZING (I was STARVING by the time it was over just looking at all of these dishes!) but Kenmore's Executive Chef Kari Karch was just absolutely phenomenal and entertaining. And the stories – wow! Some of these stories from the contestants and why they chose their dish, and the heritage behind it – absolutely inspiring!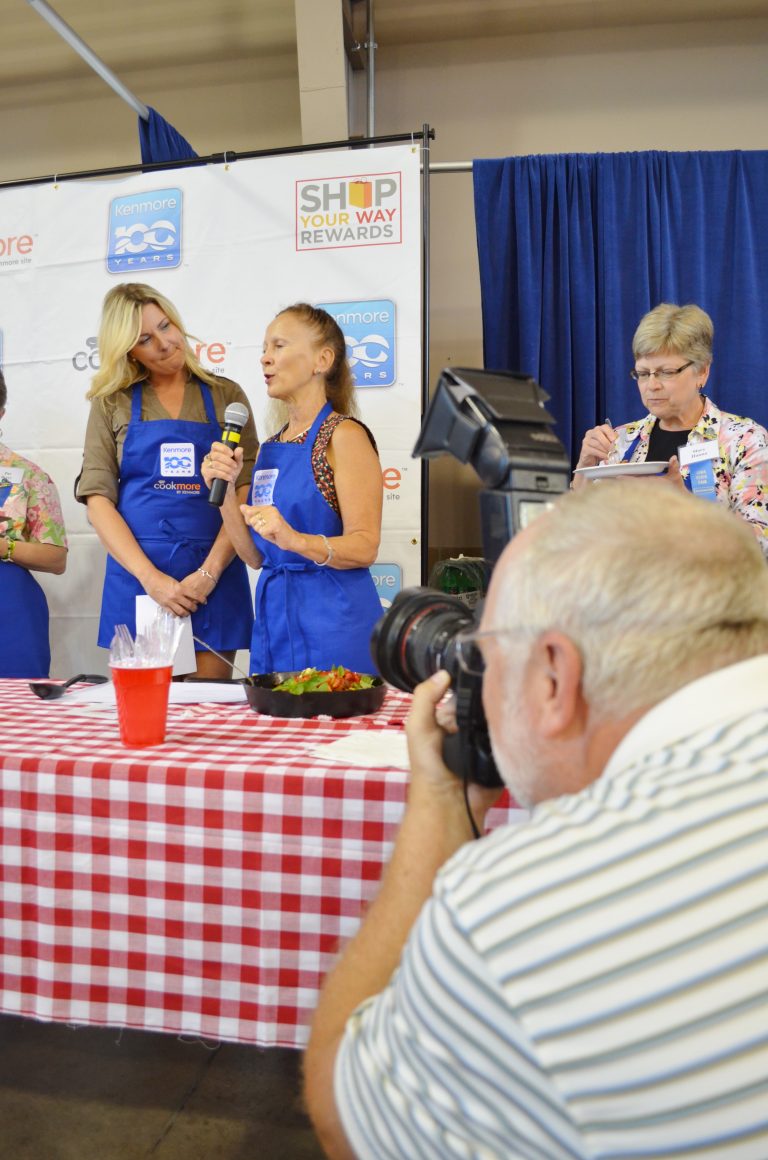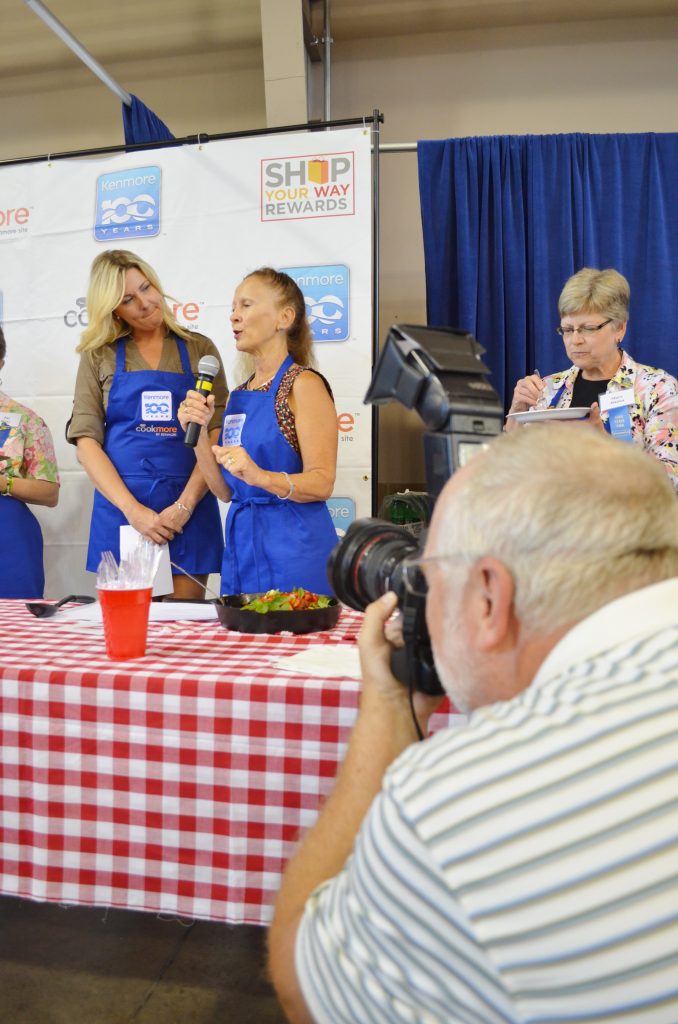 Almost everyone had a story about their garden, their mom's garden, or grandma's garden. And many of the contestant used fresh veggies from their own personal gardens. It made me think back to when I was a little girl and the familiar comfort foods we had growing up!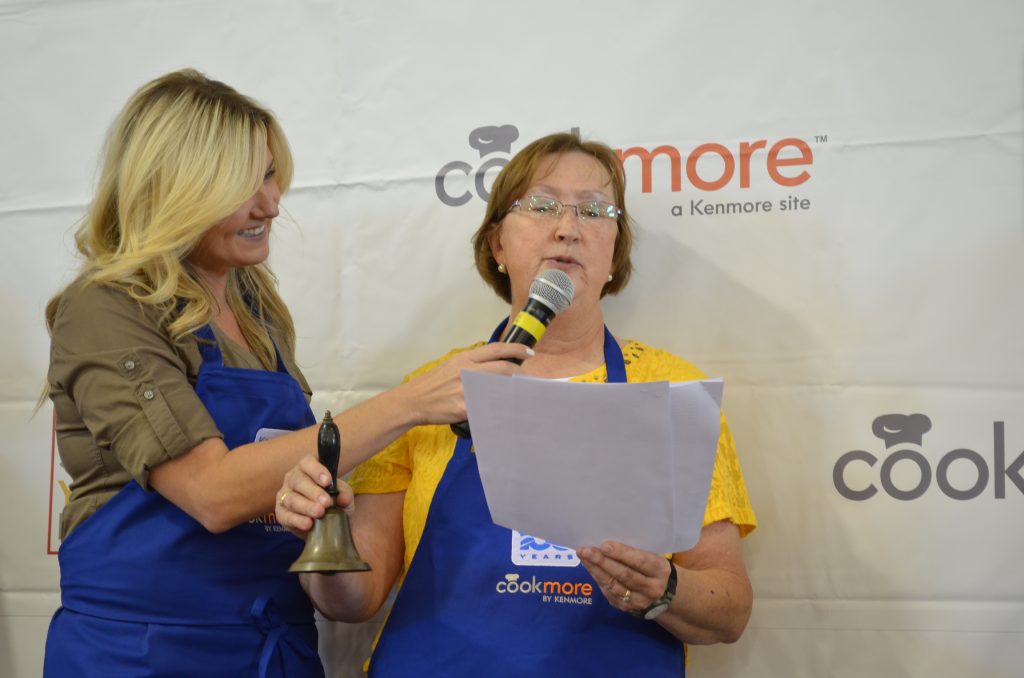 This wonderful lady had such a touching story that she could barely even speak. Her family immigrated here hundreds of years ago and her vegetable soup recipe was passed down through many generations.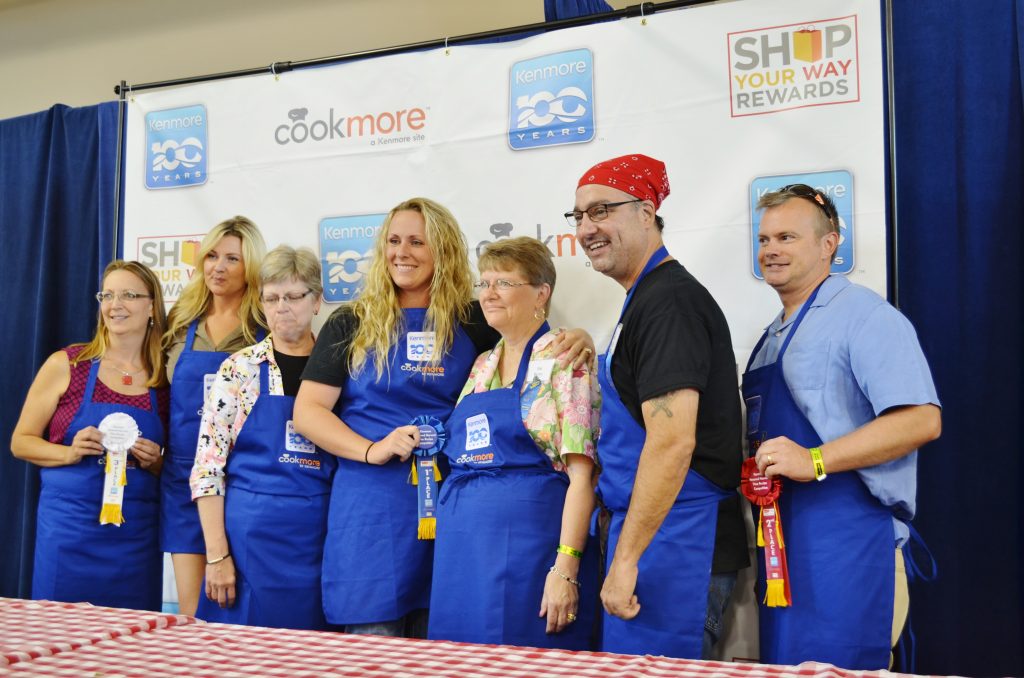 But alas, only ONE person could win the grand prize! The 3rd place winner received $50, the 2nd place winner received $100 and the grand prize winner won a new Kenmore Kitchen Makeover and trip for 2 to the Food Network's event in NY (more than $8000 worth)! The Iowa State Fair boasts our country's largest food department at a state fair. If you get a chance to attend your state's fair – don't just go for the rides! Make sure to check all of the things it has to offer! Ours has constant food contests like this Kenmore Cook More event, agricultural events, livestock birthing barns, bee keeper and gardening contests, 4H shows, famous butter sculptures, kids areas and SO much more!
About George Formaro
George Formaro is the chef and restaurateur behind some of Des Moines' most successful eateries – Centro, Django, Zombie Burger + Drink Lab (OUR FAV!), Gateway Market & Café and South Union Bread Café. He is also the founder of one of the first artisan bakeries in Iowa, South Union Bakery. Raised in an Italian family on the city's east side, Formaro knew the power of good food in strengthening bonds among family, friends and business associates. A passionate lover of all types of food and food history, George has a special place in his heart for simple, honest dishes skillfully prepared with quality ingredients.
Here are a few other photos from our fun at the Iowa State Fair: