Cheaper Ways to Buy K-Cups & Splurge on Yourself
This post may contain affiliate links, view our disclosure policy for details.
Disclosure: I received the below product in order to facilitate this review. All opinions are my own.
A few years ago for convenience and time constraints we decided to splurge on a Keurig system and of course are always on the hunt for deals on K-cups! We actually use regular bagged coffee in a reusable filter AND K-cups depending on our moods and the flavors we can come by, but everyone I know is always look for ways to save money on their K-cups! Although you can buy off brand and a very small selection of branded Kcups at your bulk wholesale stores I tend to prefer shopping online at Cross Country Cafe because they have the best all around prices and varieties we like! You can find 24 count boxes of K-cups as low as $9.99 which is a STEAL! AND they not only have coffee but there is a huge variety of teas, cocoa, lemonade, brands, flavors, and other choices that I can't find anywhere locally!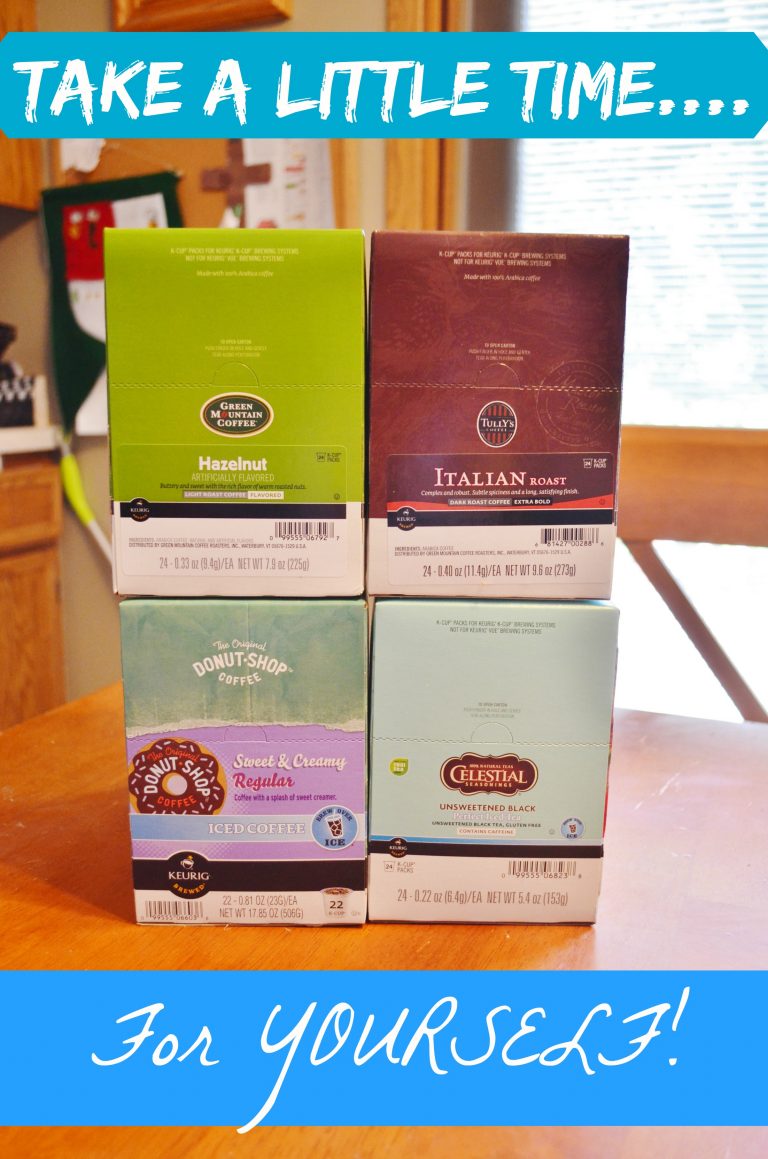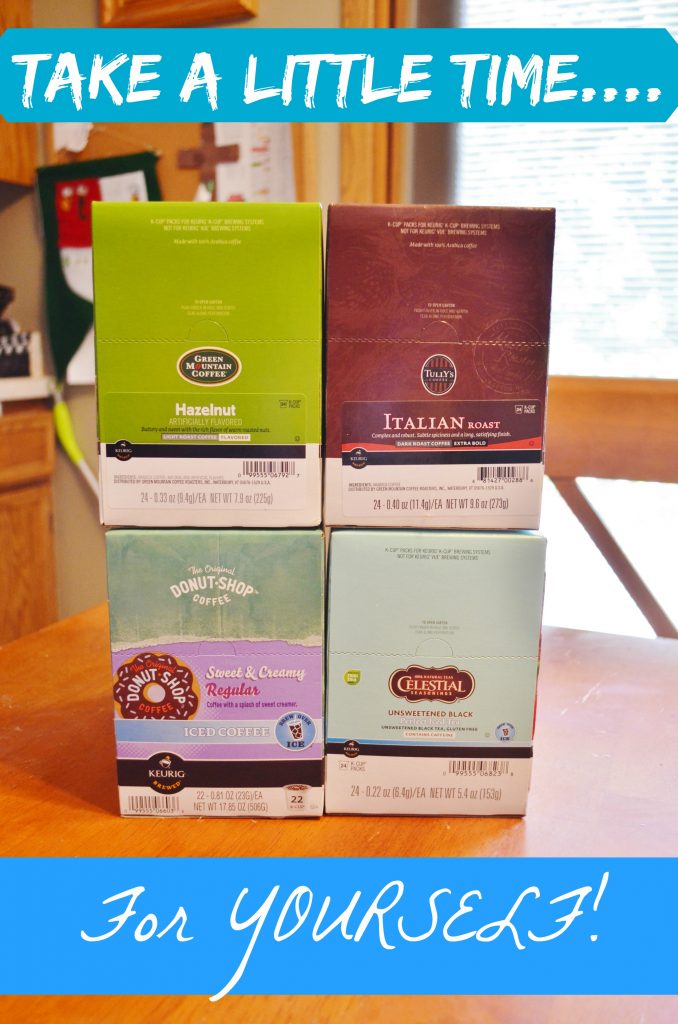 My husband and I have VERY different preferences when it comes to beverages so when Cross Country Cafe offered to send me a few flavors to try out I chose some for each of us! The request actually came when I was having a bit of a rough week as I was just diagnosed with gestational diabetes and trying desperately to figure out what I could and couldn't eat/drink on my new diet. It actually was perfect timing because I knew I would want splurges other than just water to drink and it gave me a little time online to research some of my best options! For my husband I knew anything with Hazelnut would be a huge hit so that box was dedicated just for him! The other drinks I decided to get for myself so I could have a variety of choices depending on what I was allowed to drink on my diet! I REALLY love the Iced Coffees so after checking the nutritional info I splurged on a Donut Shop Sweet & Creamy Kcup box for those times when I could have something extra sweet! I also got Tully's Italian Roast coffee because it's simply amazing and although I'm barely drinking any coffee in my pregnancy I knew my husband would also enjoy it! And lastly, my lifeline of beverages right now – I opted for the Celestial Unsweetened Black Tea which I add Purevia to when I can have a little extra "sugar". I drink unsweetened tea several times a day but using it in a Kcup form is WAY quicker than brewing my own when I'm busy with the kids!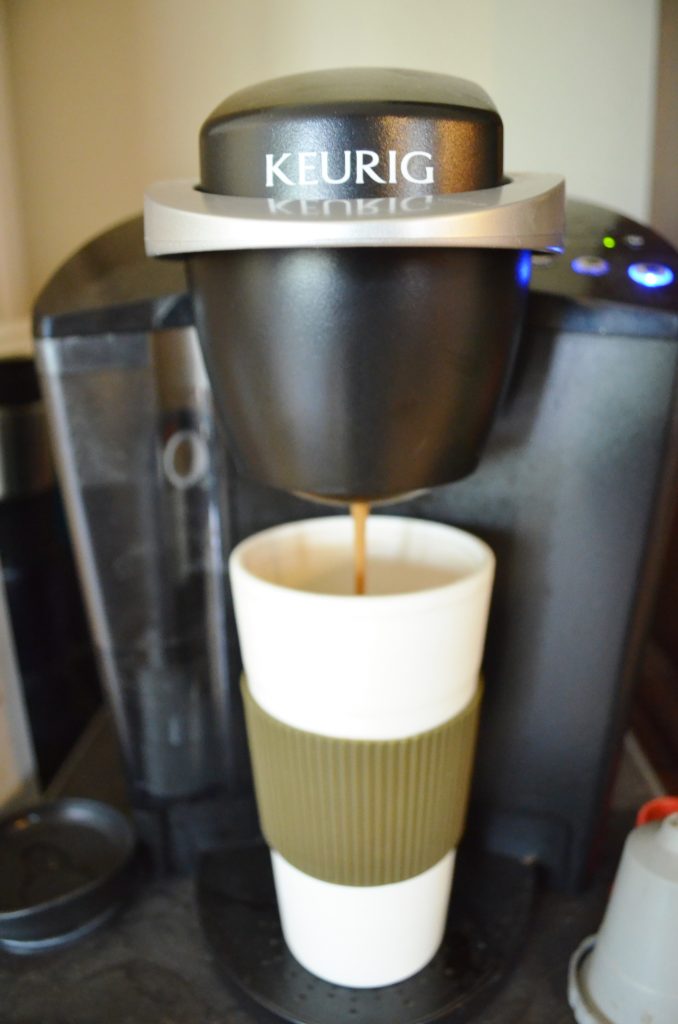 To be honest my Keurig has been my lifesaver in this pregnancy! AND the cool thing is that I have been saving my disposable K-cups to use for our garden to start my seedlings in!! That way I can recycle them and save money on starter seed trays! It's a WIN WIN! I've also seem some absolutely adorable crafts kids can do with used K-cup pods which you can always clean out and save for a preschool or classroom! I know a LOT of you can't live without your morning coffee (or tea!) SO I really just wanted to reintroduce you to Cross Country Cafe since they really do have the best deals on Kcups that I've seen online! They also sell Keurig machines, Nespresso pods, accessories, Contigo mugs, gift baskets and they have GREAT deals on Wacky Wednesdays too that you don't want to miss!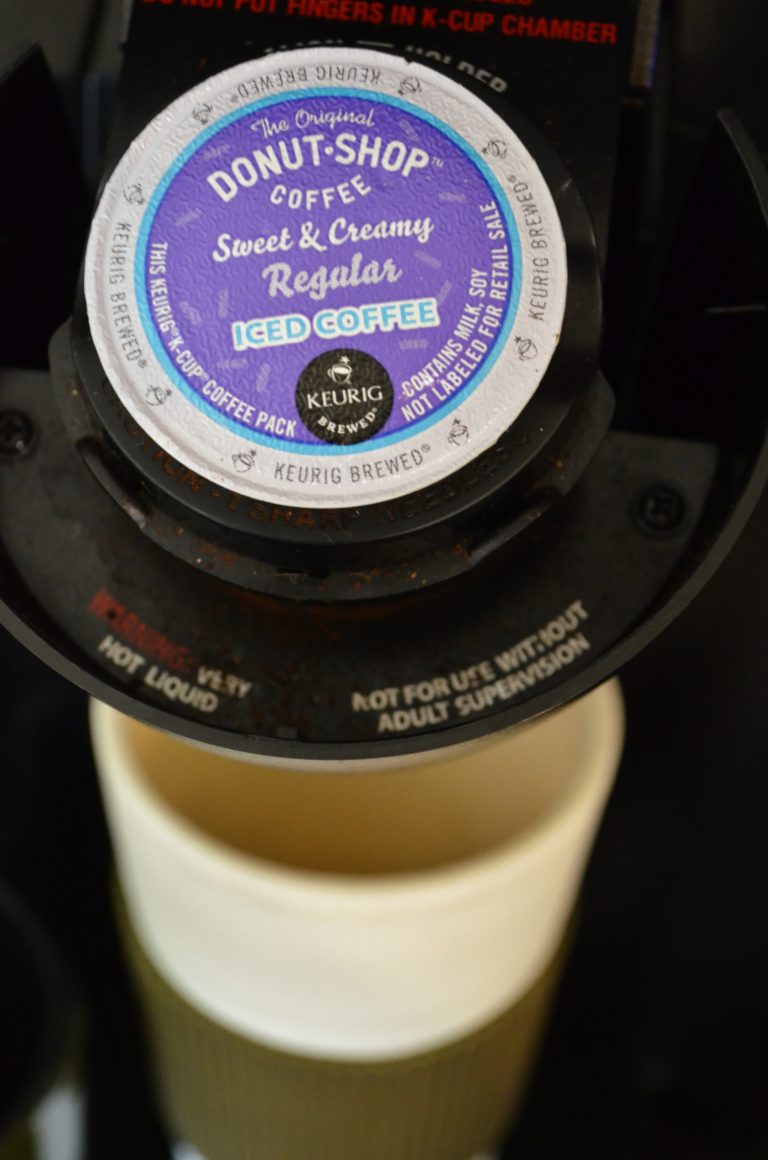 Variety is the spice of life right? Try something new! I've been expanding my horizons lately and although I haven't liked everything I've tried recently in my new diet changes I have been surprised at how many new things I do like! It's been a fun experience and I sure am thankful for the quiet times I've splurged on enjoying a hot (or iced!) beverage to help me slow down my days just a bit!
 SAVE $30 OFF ALL Keurig K145 Brewers thru 9/30/14 PLUS enter to win FREE K-cups for a YEAR!
Shipping is always free with orders $59+!
It's never too early or late in the day to enjoy a relaxing moment! In fact I would beg to tell you that relaxing moments are necessary in being productive with your daily tasks! So if you are looking for the best deals online on K-cups don't forget about Cross Country Cafe! They have an enormous variety to choose from!