Cell Phone Etiquette Tips for Us All + Kids / Parent Agreement!
This post may contain affiliate links, view our disclosure policy for details.
 Disclosure: This post brought to you as part of the U.S. Cellular Better Moments Brigade Ambassador Program. All opinions are my own.
Technology is a must nowadays and it really has brought SO many beneficial things to our lives, but there's no handbook on proper etiquette with cell phones and it's amazing how incredibly rude or improper people can be just because they can now carry their phones with them everywhere! I think the worst I've experienced was taking an overnight train trip and the lady next to me LOUDLY jabbered on her phone till about 4 am – I was SO tired (and pregnant) I just cried – it was an awful experience! Don't get me wrong – I'm SO thankful I had my cell phone to keep me on schedule, occupied, and in touch with my family thanks to the 4G LTE network- but that night was very tough! I definitely want to be a good role model for my kids when it comes to cell phones and technology!

THIS month is National Cellphone Courtesy month (who knew?!) and U.S. Cellular has helped me out with some great tips to improving cellphone courtesy! (if your kid has a cellphone check out their parent/child phone agreement for free!) And these tips don't just go for courtesy with strangers, it definitely is quite important for family members as well as usage at work.
Did you know that a Pew Research survey found that 67% of cellphone owners check their phones for messages and alerts EVEN when they don't notice their phone is ringing or vibrating?! 
What drives YOU nuts most about other's cell phone usage? Is it phones being used during dinner time? (We have a no technology dinner rule!) What about people using their phones and texting while you're trying to have a conversation with them? Or maybe it's just the NONSTOP "ding" of your kid's text message alerts! Here are a few tips for good cell phone etiquette (pssst – feel free to share with your kids, but make sure you're using them too!):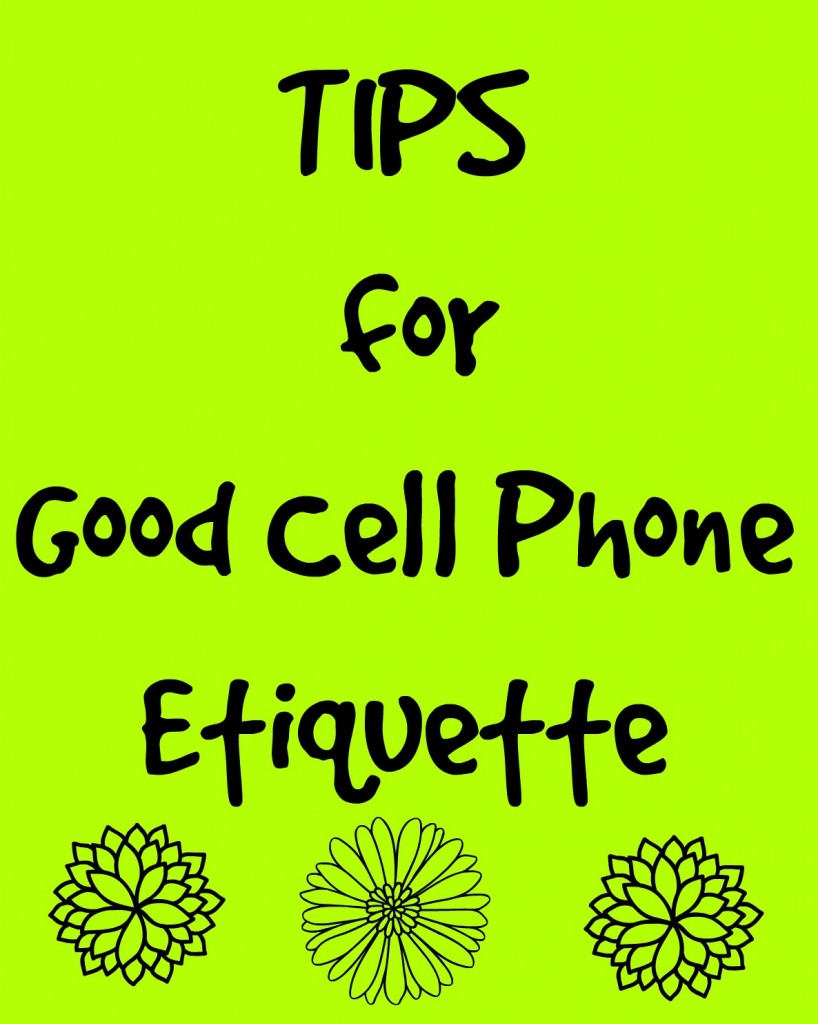 Set ground rules! – Make sure your kids (and family!) know the rules, and stick to them yourself! If you have a no phone rule at the dinner table – enforce it! If you're at a restaurant with family friends – put the phones away!
Be understanding! – Kids and parents (and even spouses!) can have very different expectations for cell phone usage. Be aware and understanding of others cell phone needs (especially if it involves them working) but make sure to keep a boundary so there is "off phone" times too.
STOP buzzing! – Seriously, if you have a no phone rule or are somewhere you don't need your phone just turn it off. The constant vibration can really be annoying and distracting no matter where you are at! If you're at a movie theatre or play you definitely want to just turn your phone off out of courtesy to others!
Consider others! – Aside from ringing, texting, vibrating and other noises that come from phones another point of etiquette contention is the screen brightness of cell phones in public places that should be dark like a school play, recital, movie theatre, etc. It can be incredibly distracting and can affect others who may be video taping or photographing a special event. Nothing is more annoying that a bright phone light or having the person in front of your holding their phone up in front of your vision.