Building Developmental Skills with Teletubbies on Nickelodeon
This post may contain affiliate links, view our disclosure policy for details.
This post is part of a sponsored campaign for Teletubbies. I received compensation for my participation, but my review and opinions are my own.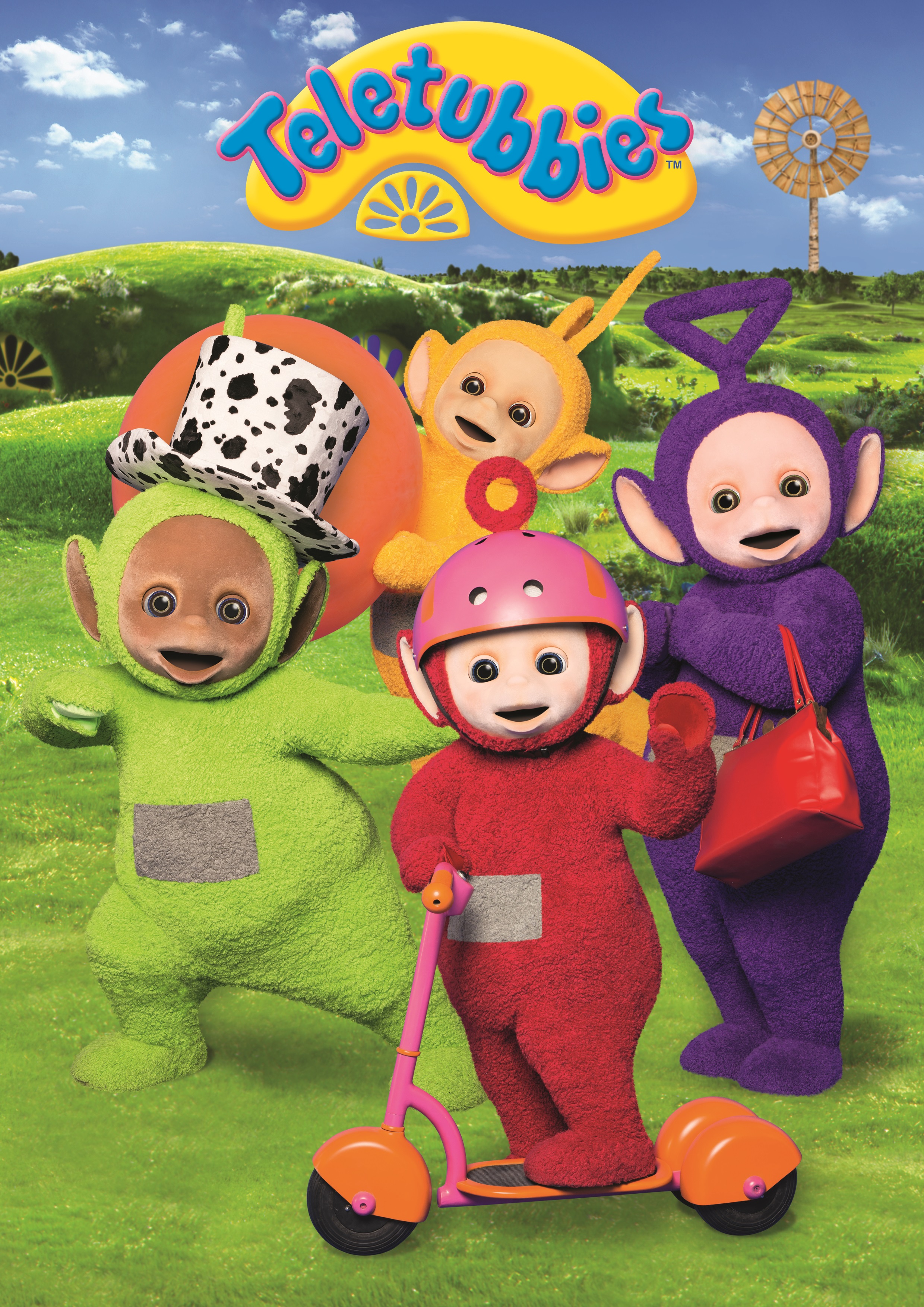 One of the most iconic colorful children's brands which premiered in 1997 (geared to children ages 6 months to 3 years) has returned to TV in an updated digital fashion! Over 1 billion children have seen Teletubbies in 45 different languages! Teletubbies, which airs on Nick Jr. weekdays at 8 a.m./7c, now features updated technology references like Touch Screen Tummies and the Tubby Phone smart phone! Although I knew of the Teletubbies I didn't know very much about their show until recently. It is a unique show for kids in that the delayed character response allows children to creatively come up with their own responses and sparks their imagination. It also helps kids pick up on non verbal cues and imitation. I LOVE that they feature kids my toddler's age to do crafty things and teach other kids how to do things.
Did you know that their "Tubby Talk" is based on young children' first words? Research shows that young children find "baby talk" engaging, which encourages them to pay more attention to the adult speech around it.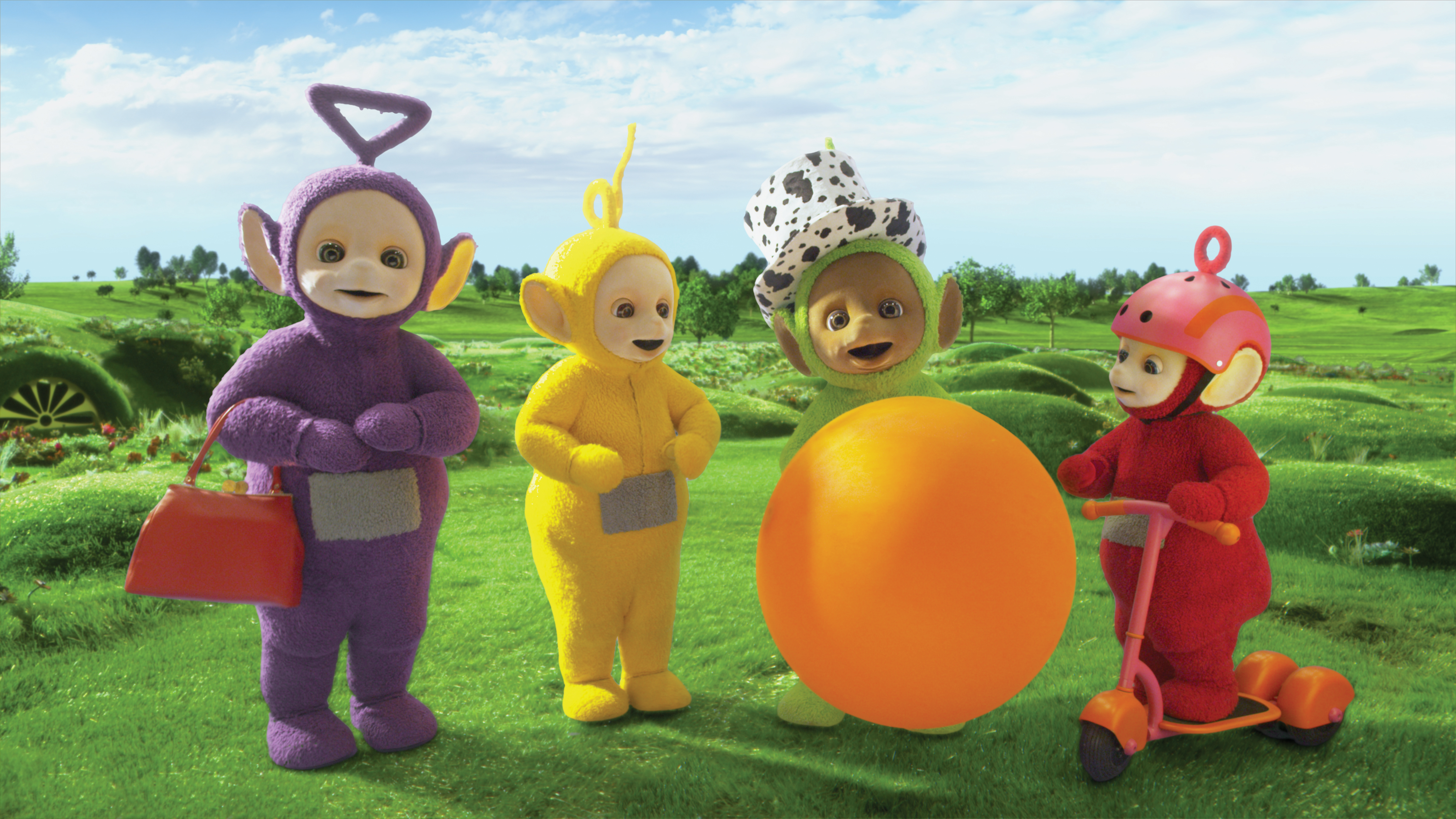 Look how much fun they are having! I never thought about how educational the show is. It helps develop young children's emotional, cognitive and communication skills in a fun playful way. They encourage kids to explore, experiment and enjoy! And laughter – there is lots of laughter, songs, and dancing!
Teletubbies is full of simple concepts, repetition and word games to encourage educational learning.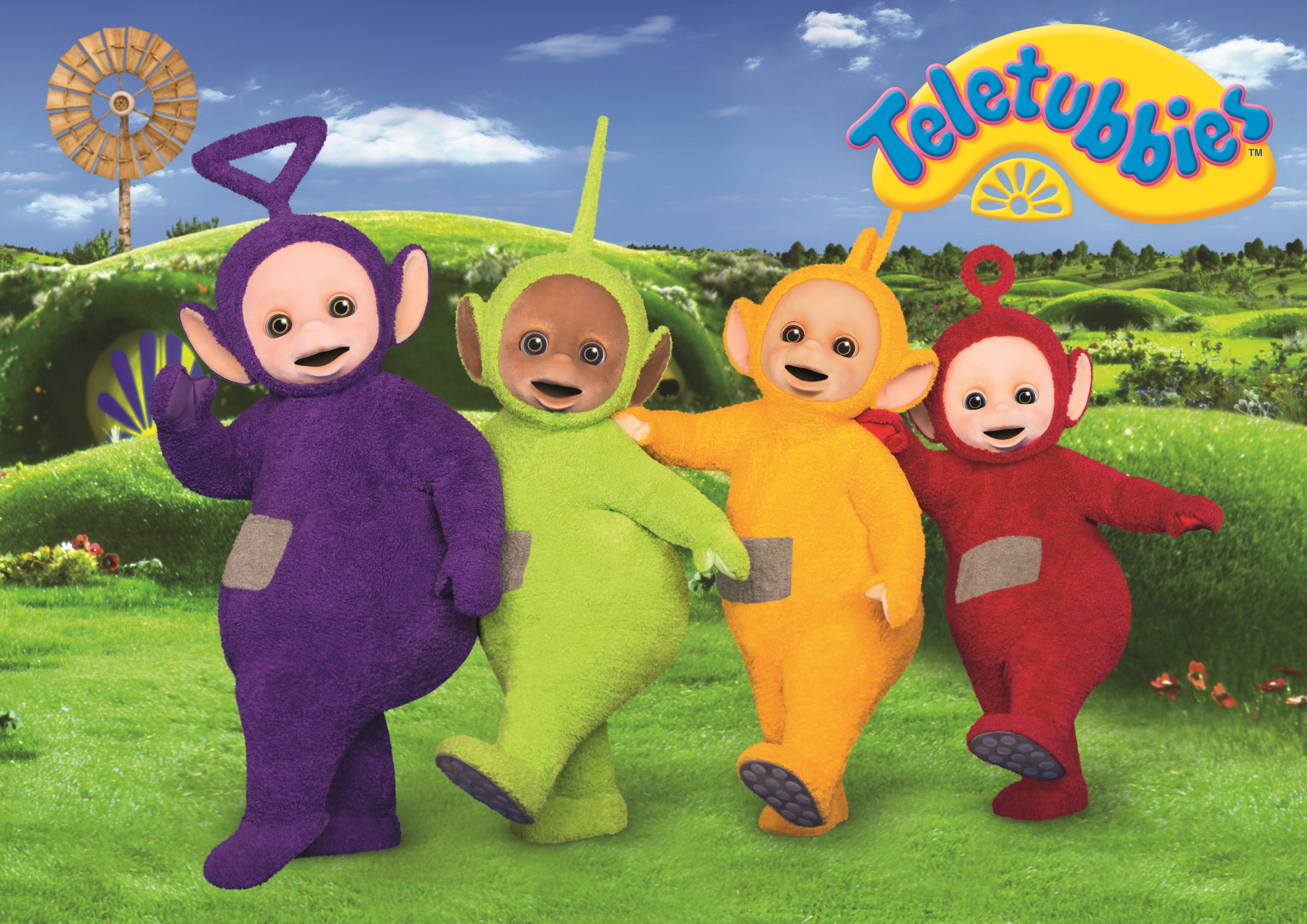 Being a busy working mom I love to find educational tools like Teletubbies to encourage my little girl to have fun and do silly things while she is learning. It's been great in encouraging both of us to engage in pretend play and do imitation play.
Watch for the NEW Teletubbies toys coming soon! The NEW Lullaby Laa-Laa toy is 10 inches and made of a soft plush material – perfect for bedtime cuddles! It plays a gentle lullaby and has a soft night light beam.