Bob Books Reading Magic Sight Words Educational Literacy App
This post may contain affiliate links, view our disclosure policy for details.
Disclosure: This review brought to you courtesy of Bob Books and Academics Choice. All opinions are my own.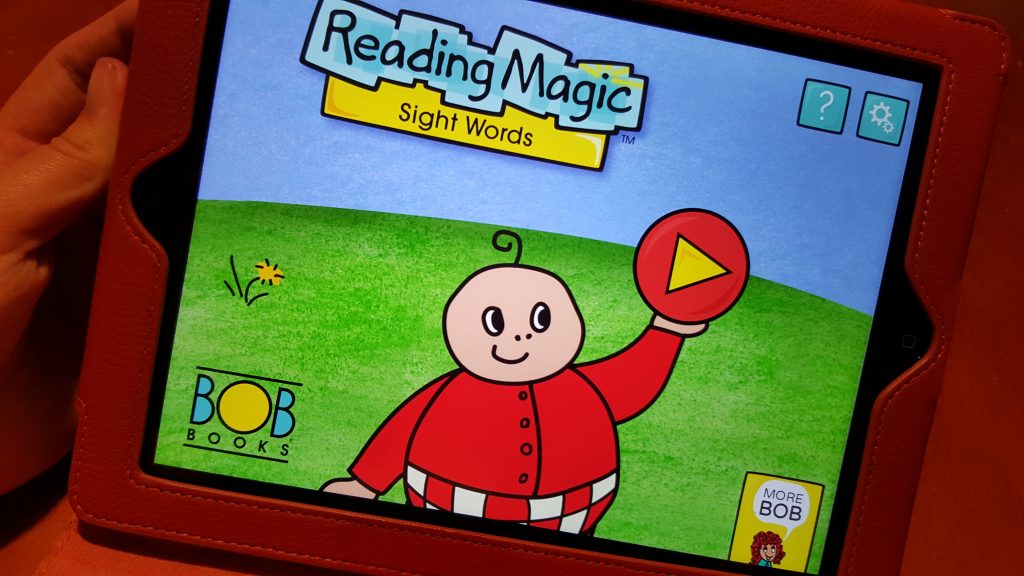 Having a GOOD strong literacy foundation is so incredibly important for success. Finding good engaging quality educational material that enforces academic learning is so necessary and this Bob Books Reading Magic Sight Words app has been very captivating for our kids and students! Not only are my kids familiar with the Bob Books series but they loved that they came to life in this app with bright catching colors.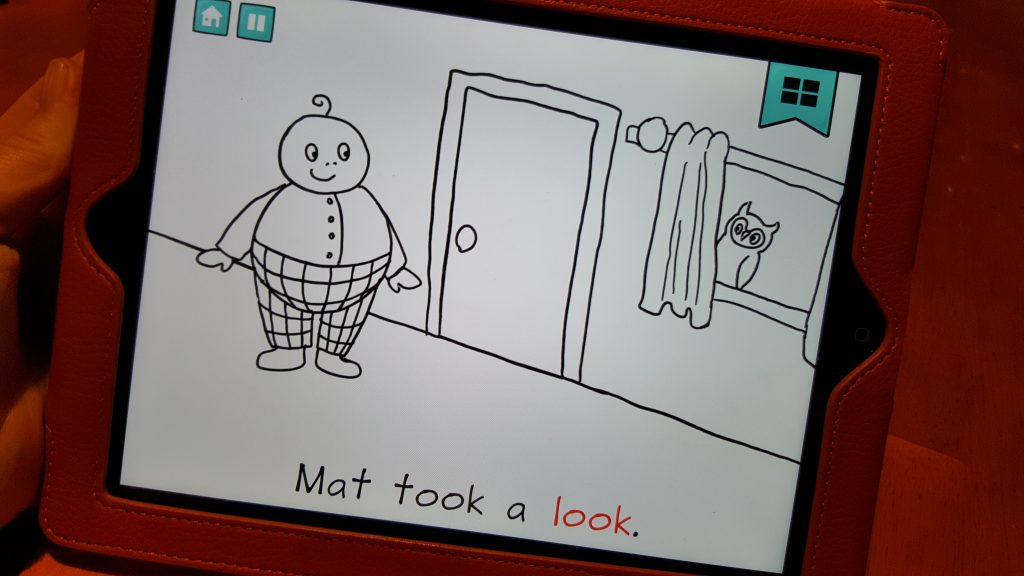 The app retails for $3.99 but includes oodles of Bob Books. And when you turn the iPad off the app picks up right where you left off which works great for single app users or using in a classroom setting. Kids start by sounding out and reading the story shown on the screen which looks just like their other Bob Books. The sight word as you notice is in red lettering.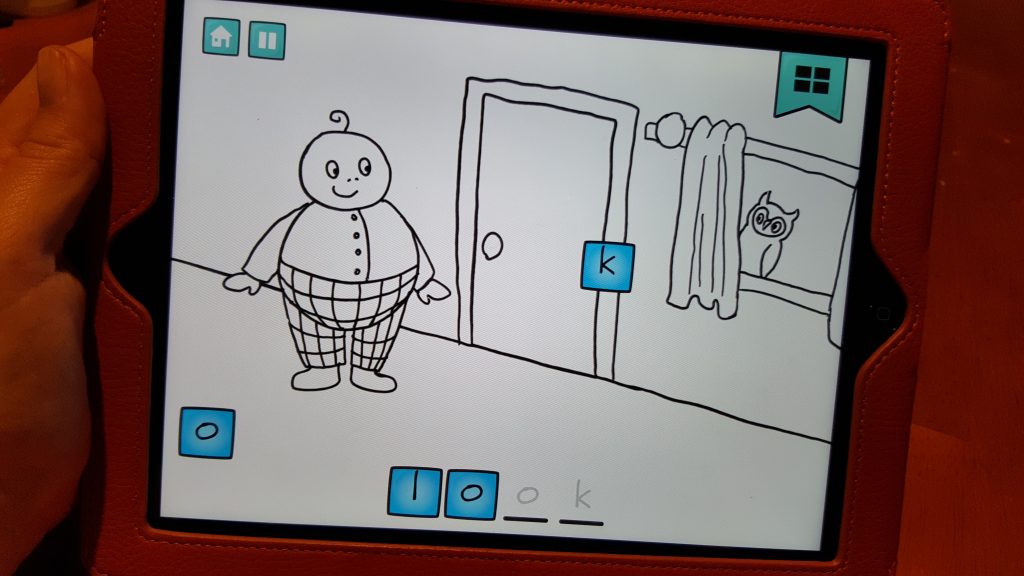 Each word in the story can be touched for an audio version if kids get stumped. Once they touch the sight word, however, it turns into a spelling puzzle where they have to drag and drop the letters in the correct order.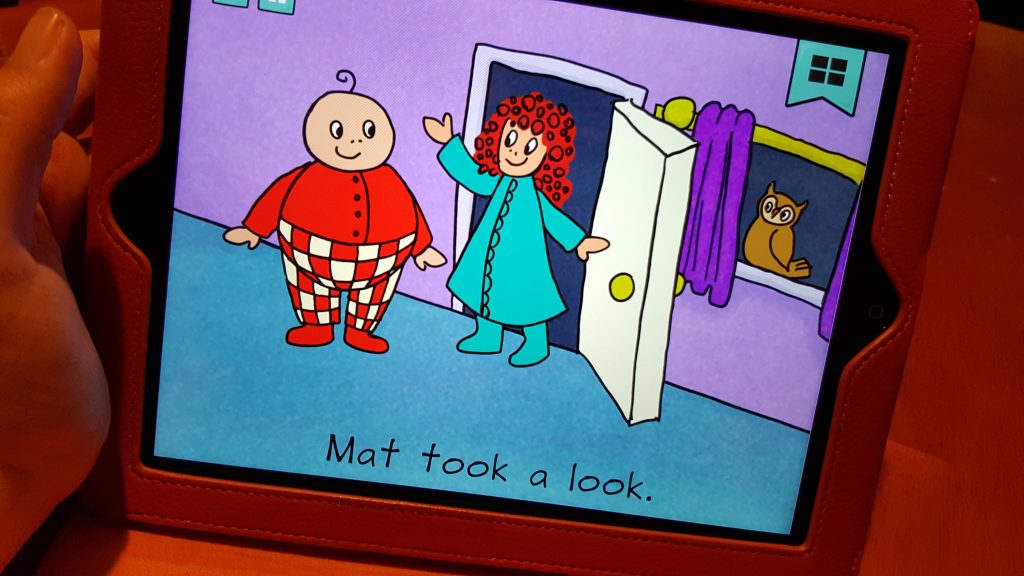 Once the sight word puzzle is complete the story comes to life with color and animal and an entire book is read! It's very rewarding and captivates their attention.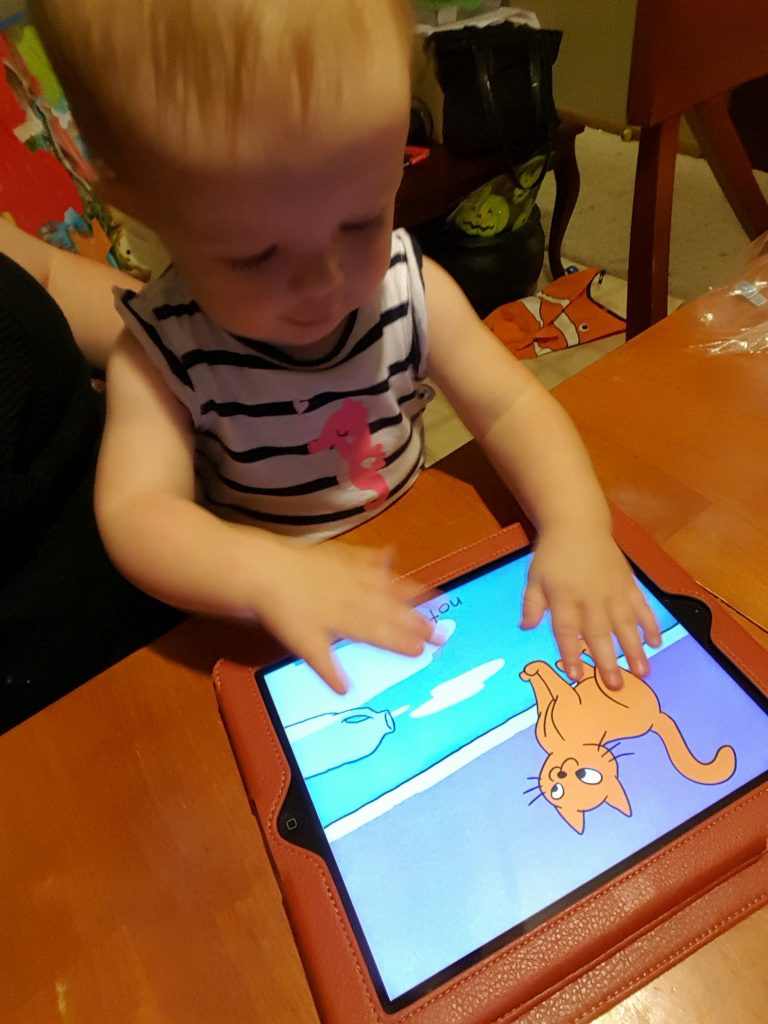 We used it with our kindergarten students and they really loved this in their activity time! It was very engaging and because of the puzzle it really reinforced the sight word that was to be learned. As we were prepping and reviewing the app my (almost) 12 month old daughter LOVED the stories and audiobooks popping up on the screen! It was too cute not to include!
This is definitely a great book for toddlers through kindergarten age that kids will pick up and "play" with on their own. It can also be a great in classroom tool for quiet time with students.