Zometool Creator 1 Kit Review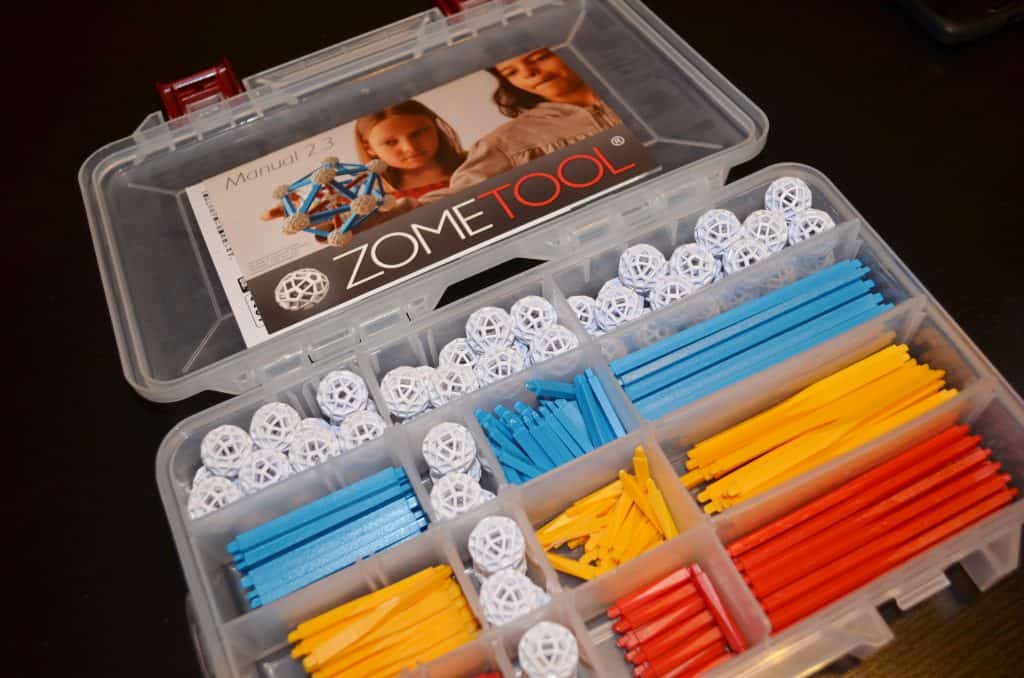 Meet Zometool
– a new company to us yet perfect for STEM schools, higher level thinking, and those up for a good challenge. When I first glanced at this building set it reminded me a lot of a modern-day Tinkertoy type set.
But it wasn't until I opened it up and looked closer that I realized it was so much more. Each of those brightly colored struts you see in the case above have different shapes on their ends. Which also means that the white nodes ("balls") are comprised of many different shapes.
In order to correctly build these sets you must not only use the correct size strut but you must place the end into the appropriate shape and location on the nodes.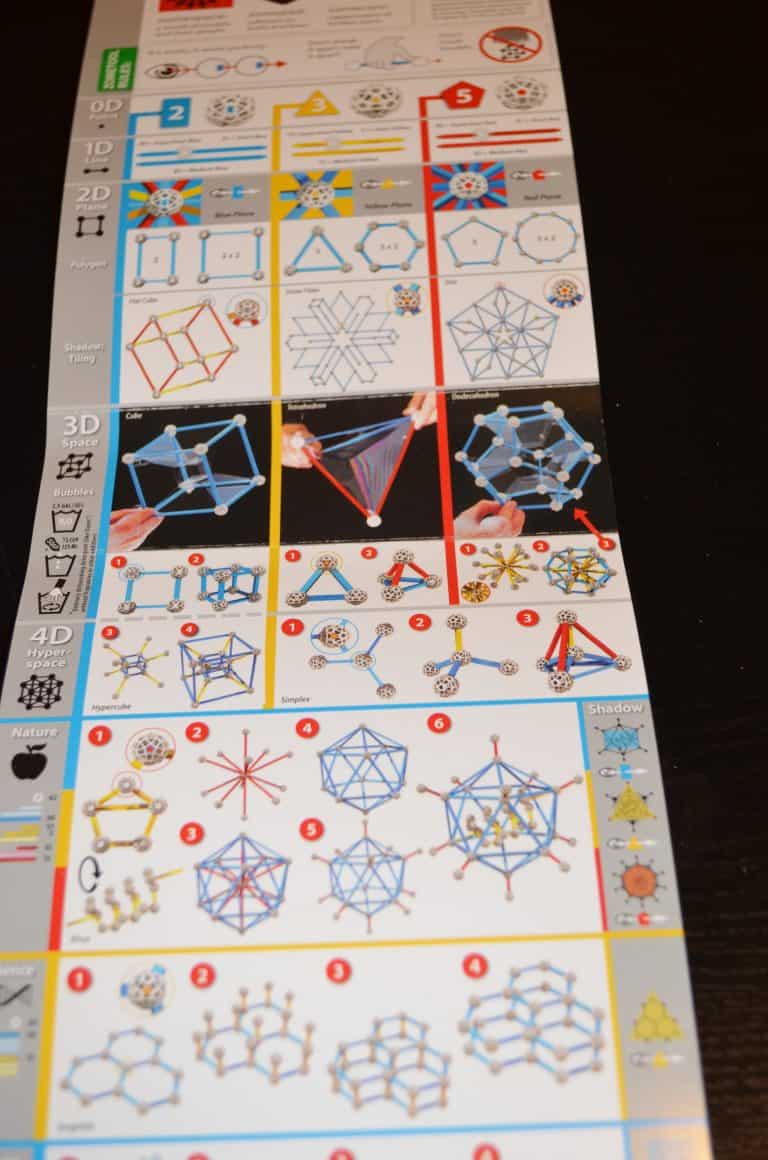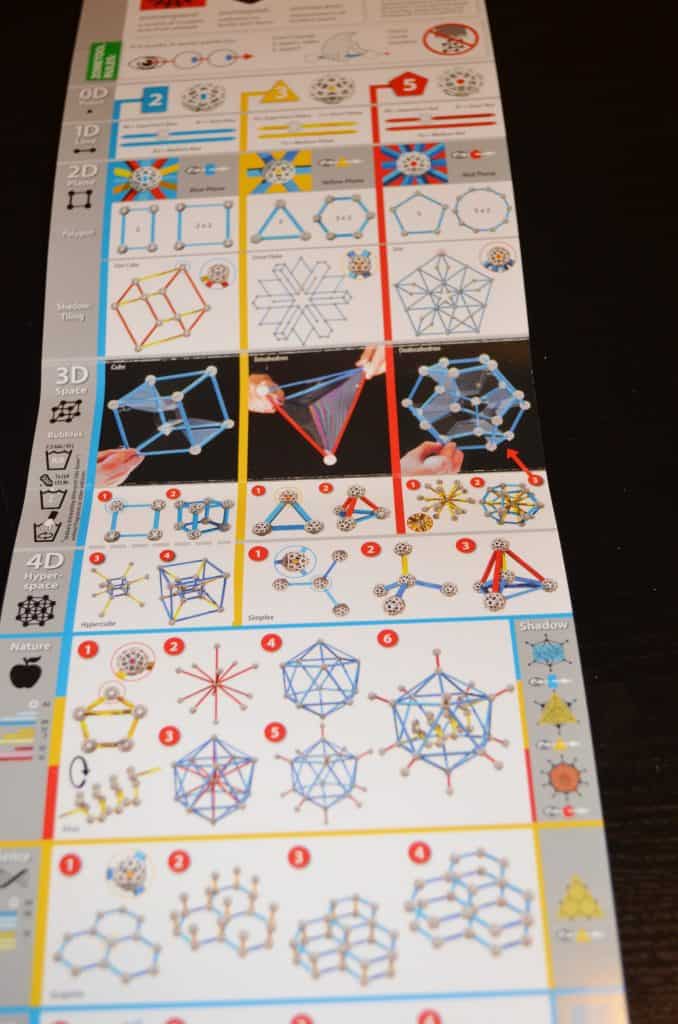 These are fantastic for building simple geometric shapes, as well as more complicated designs which are pretty much only limited by your imagination.
An entire booklet is enclosed with directions on how to build everything from shapes, snowflakes, bridges, and more. These are fantastic to use in genetics class as well when creating a helix.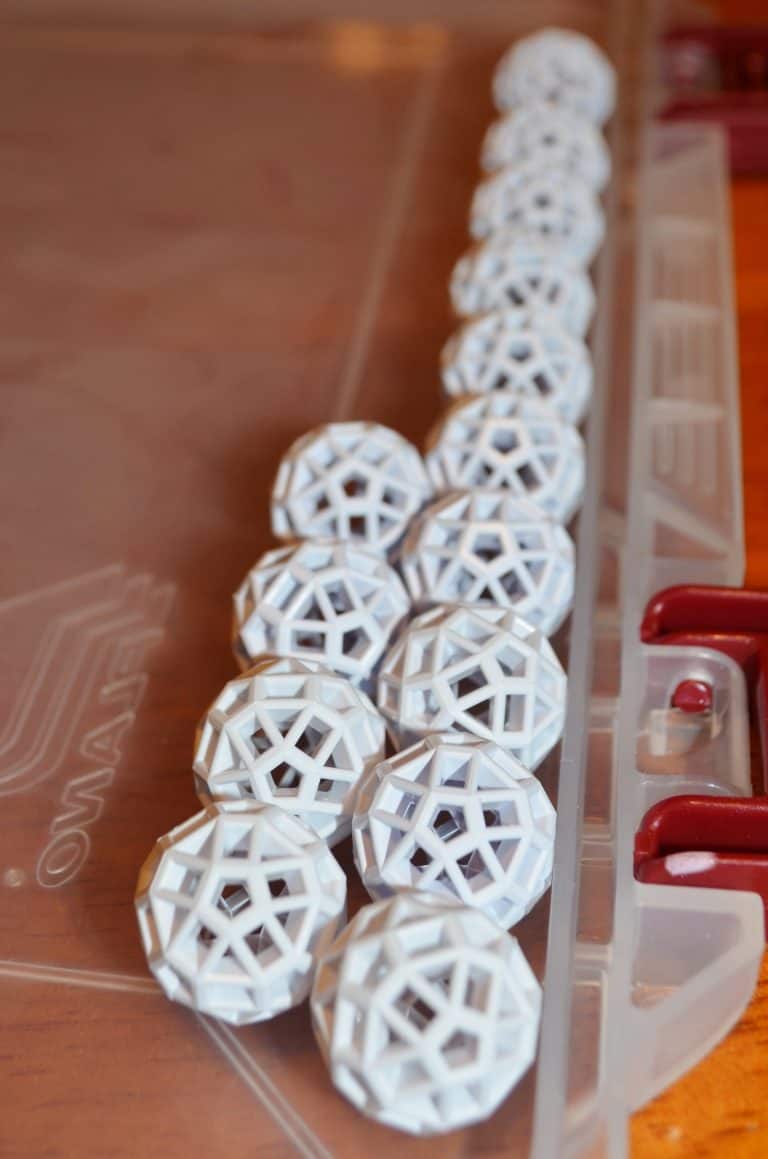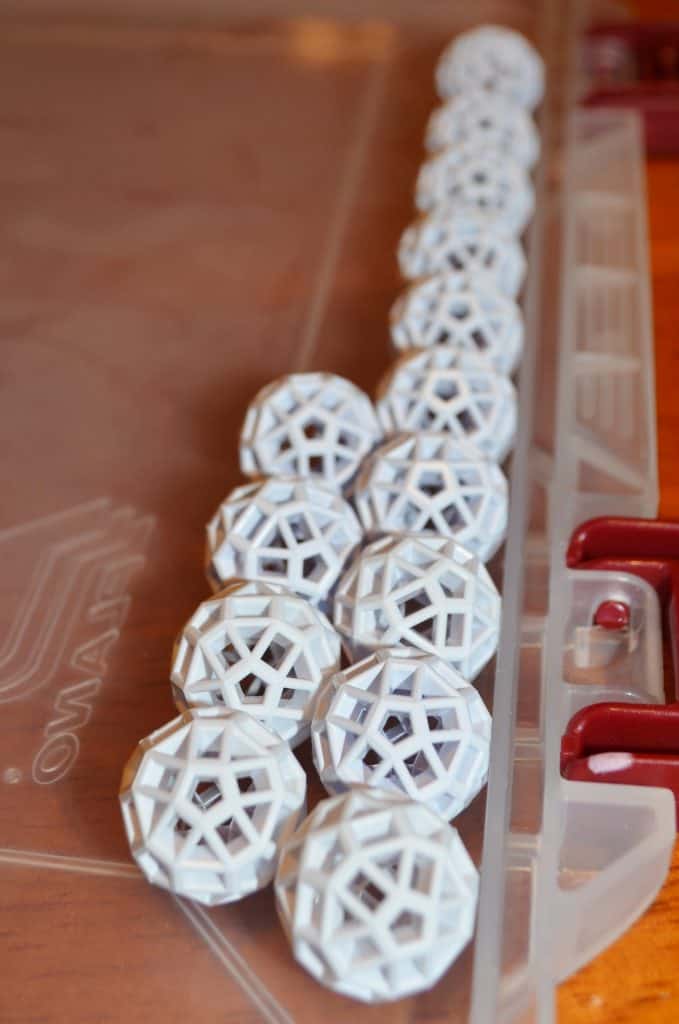 Here's an up-close photo of the nodes. If you look very closely you'll notice that each "hole" in the node is a different shape. Let me tell you that it can make building your object pretty tricky if you don't have the right shape!!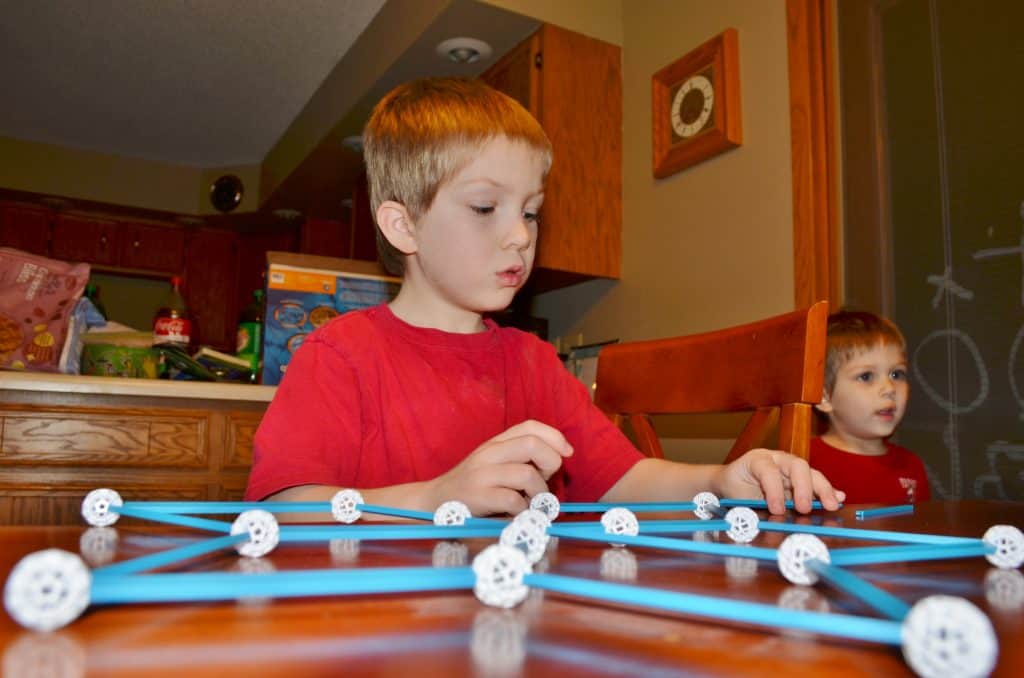 This was absolutely perfect for my son who loves to create things. Although the set is geared for ages 6+ my son who is 5 years old and highly gifted was easily able to create many things himself without our help. The first thing he sat down to do is to create a snowflake based on the design in the instruction booklet.
The booklet shows how many of each piece is needed to create the design and then shows an illustration of the design. We noticed, however, that the booklet gave the wrong number of objects most of the time but we were able to easily follow the diagram provided to create the snowflake.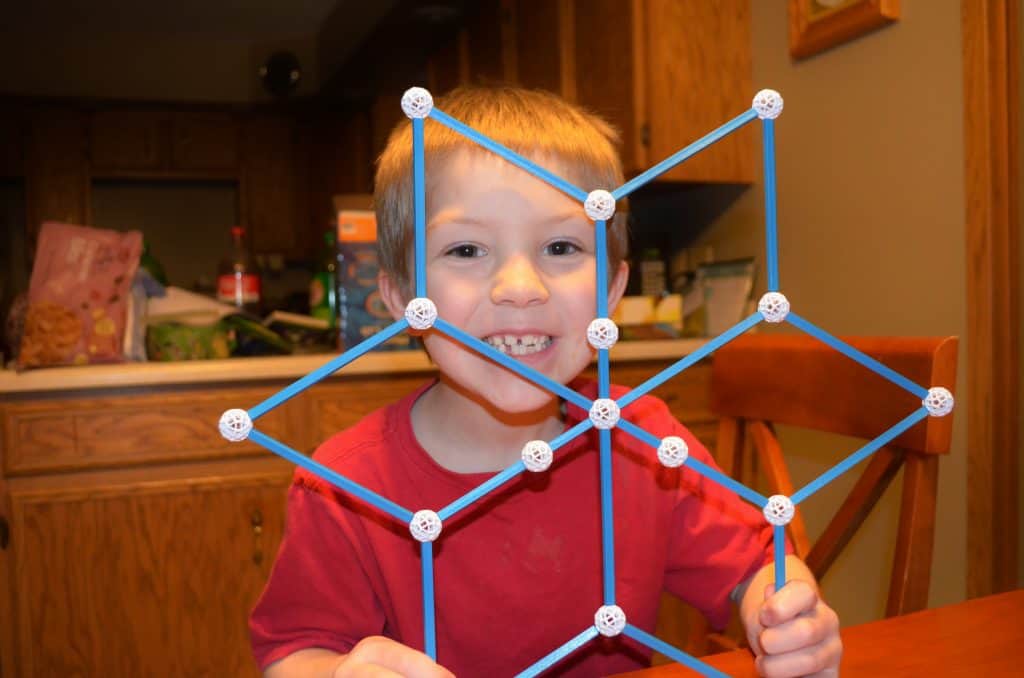 This was a great hands-on object lesson to pair up with knowing that each snowflake is different. We all created different snowflakes – all equally beautiful – and all very different.
The Zometool Creator 1 set
comes with a total of 246 parts (186 struts and 60 nodes) and once you've mastered this set you can look for new ones! They have this great Ice Crystals and Stars set which is a great beginner set for building snowflakes. They also have virus sets, bubble sets, other Creator kits and more.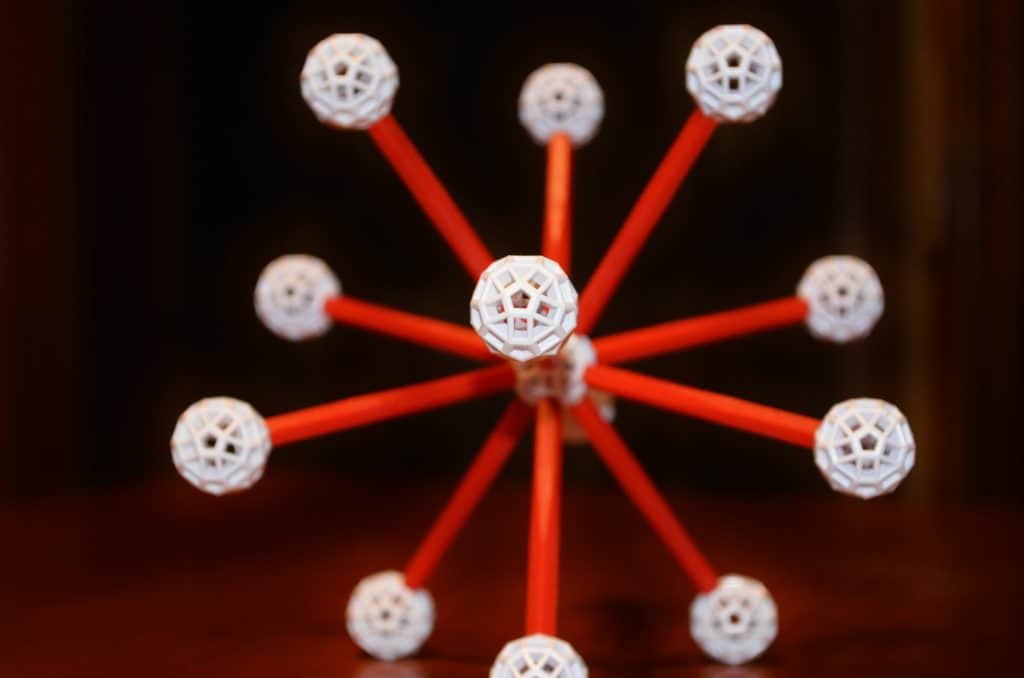 Here is a simple starburst that we created with just one color/shape.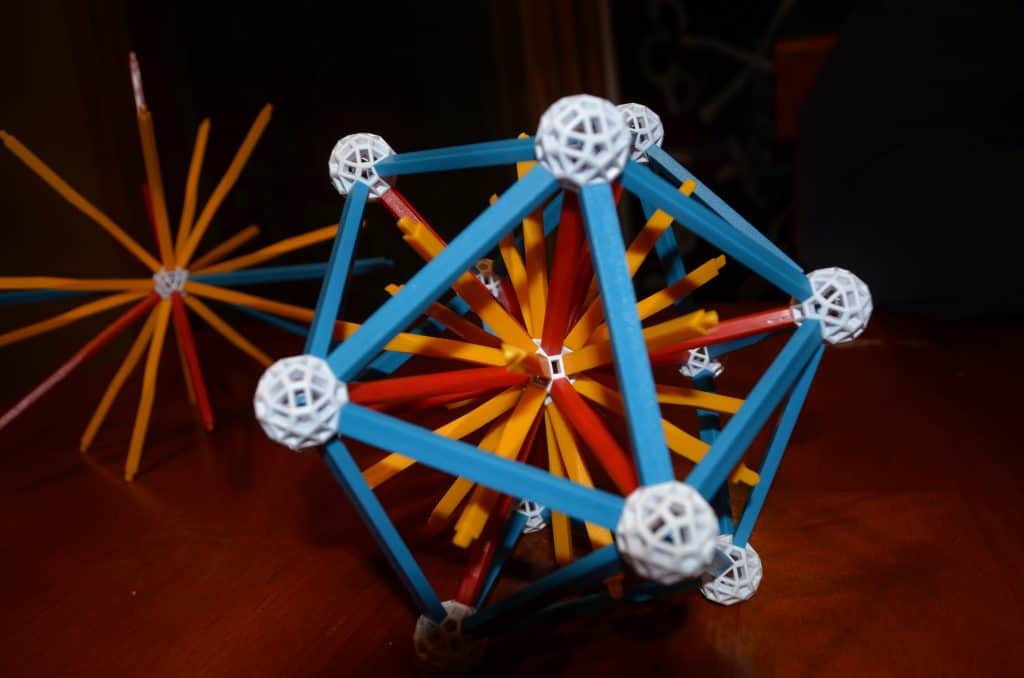 Here you can see a starburst inside a starburst using several different colors and shapes.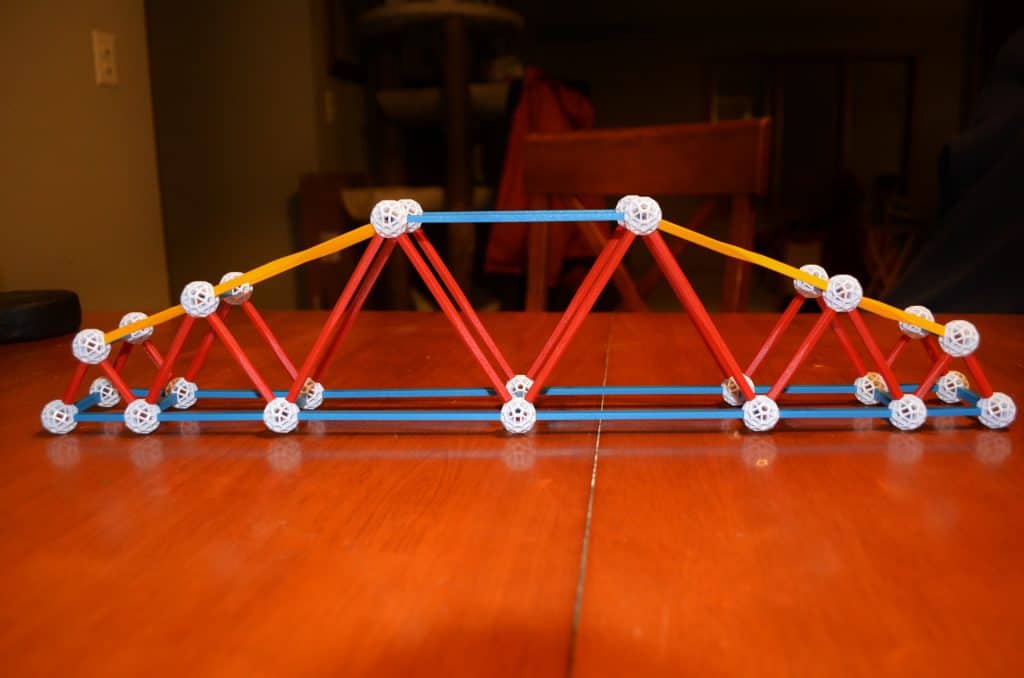 We also made several simple bridges too! This one was really tricky as you had to have just the right shapes at just the right locations in order to create the appropriate angles. Such a fun idea for your little engineer. Kids can create their own bridges or follow along the illustrations in the booklet included.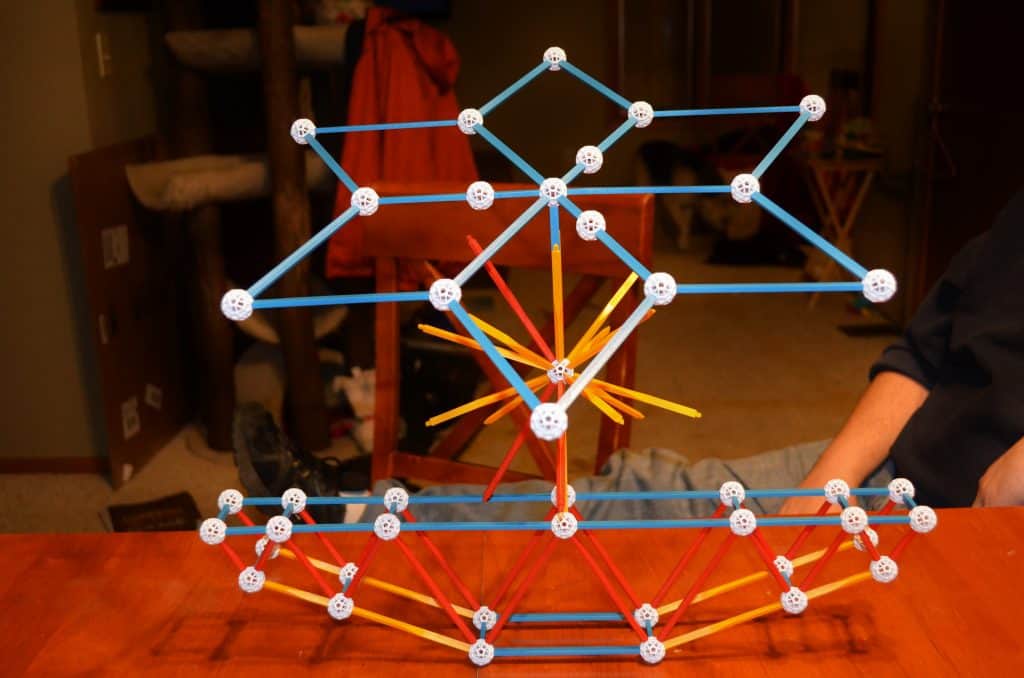 By the end of the night we combined all of our creations to make a "shooting star"! This is a fantastic set for groups in a classroom as well as project uses at home. I love that there are so many sets you can choose from for all different budgets.
You can find sets for as low as $10 all the way up to hundreds of dollars for the large kits. The pieces are sturdy although children need to be careful as the ends can break off.
Some of the creations that have been made using Zometool products are just absolutely phenomenal and as you can imagine it's even been used by physicists too!