To Buy – or Not to Buy? My $6 Garage Sale Find!
This post may contain affiliate links, view our disclosure policy for details.
Since we have been unpacking at our new place in Iowa we are realizing that there is quite a list of things that we need! One of those things we needed was some sort of toy organizing system. We have a lot of big trucks that the kids got from grandma so if I used milk crates I would need a whole lot of them! For that price I was looking at these Disney Toy Boxes on Amazon which were only $25! I thought for a toy storage unit that was a very reasonable price! This morning we decided to hit the yard sales in the next town over and scout out our new thrift stores to see what they had.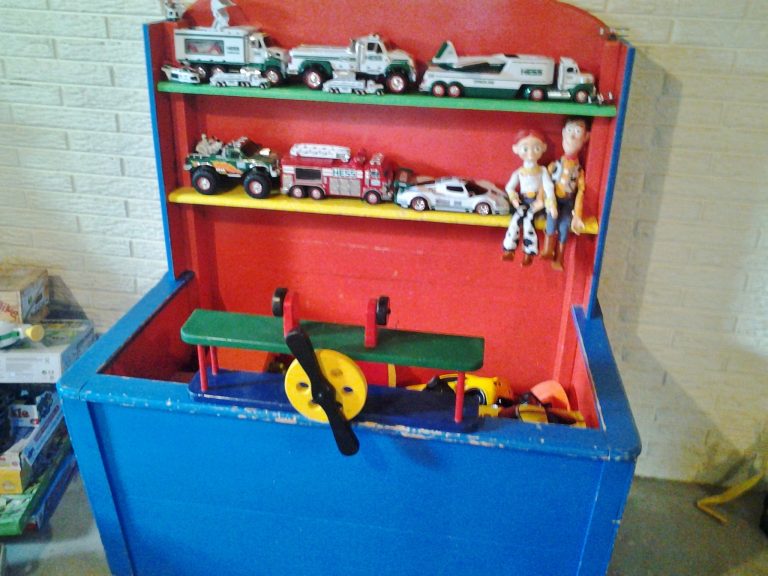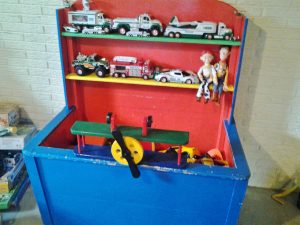 We found this HUGE wooden toy box for just $6!! The photo doesn't make it look huge but each of those Hess trucks you see displayed on the shelves are an average over a foot long. The box itself is a good 2.5 feet down 3 feet deep!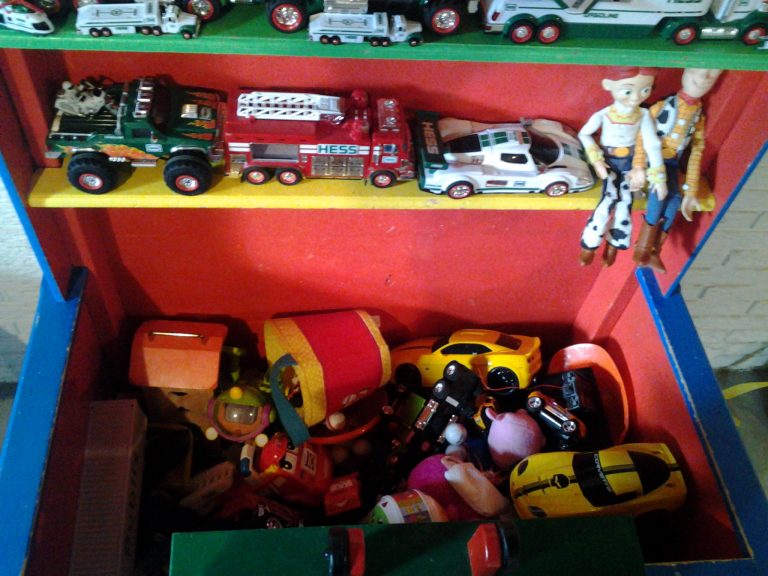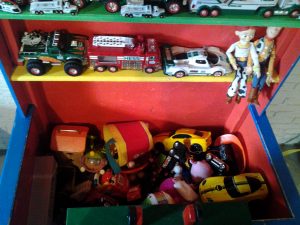 For right now until I can get things organized better I just dumped everything in here! And the box is still half empty – trust me, we have plenty of stuff! The toy box is just huge!! It took up the entire stairwell getting down into the basement!
What good deals did you find today?