Thrift Store Thursday- Putting it Together for the Holidays
This post may contain affiliate links, view our disclosure policy for details.
I have a confession to make – today's "Thrift Store Thursday" isn't exactly from the thrift store (it's from the Dollar Tree). BUT for the past few weeks we have been focusing on frugal gifts for Christmas and this fits right in!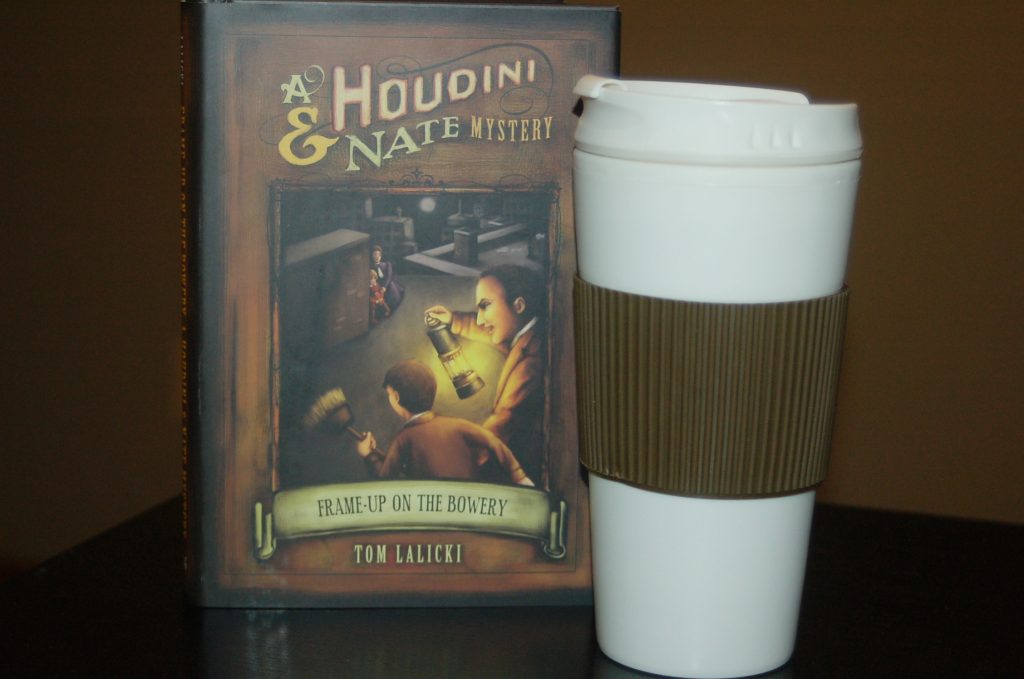 For my husband who LOVES youth books to read I spotted this really great looking book at the Dollar Tree called A Houdini & Nate Mystery: Frame-Up on the Bowery. It has a 5 out of 5 star rating on Amazon!! So I bought the book for $1, along with this eco-friendly coffee tumbler and will put it in a basket together with some cookies and maybe a coffee gift card or coffee bag to make a beautiful gift basket! Since I have oodles of baskets here at my house I will probably spend about $5 total on everything to go inside! Now I have to just hope that my husband chose to ignore my blog for the day and doesn't see this!! 😉
Have you found something especially thrifty lately? Leave a comment below or link up! Don't forget that Alissa at Fun Finds for Families always has a great thrifty post each week too – plus she's got some AWESOME giveaways right now!