Sentence Buildings Activity Set Review from Learning Resources
This post may contain affiliate links, view our disclosure policy for details.
Time has just been speeding by – I can't believe we're well into the school year already! Before you know it it will be 2013! You guys know I'm a hands-on and visual learning, so when I spotted these Sentence Buildings at Learning Resources I knew how vital it would be for kids that learn like me to use! It's a "parts of speech" activity set that really helps to simplify all those confusing words!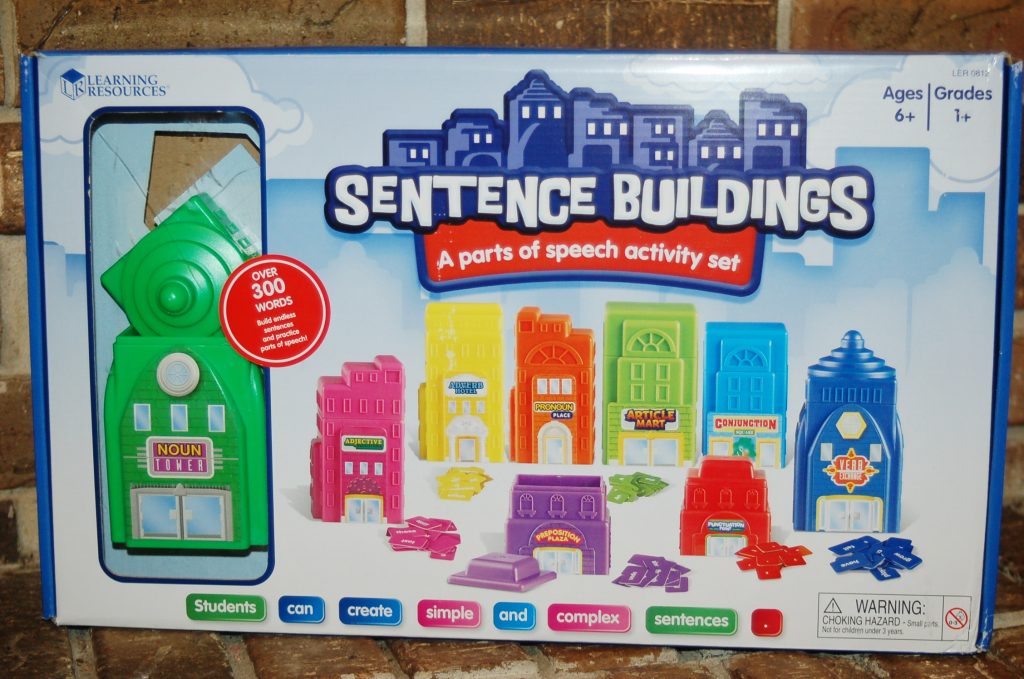 Everything stores nicely in this box and it comes with brightly colored buildings for each part of speech.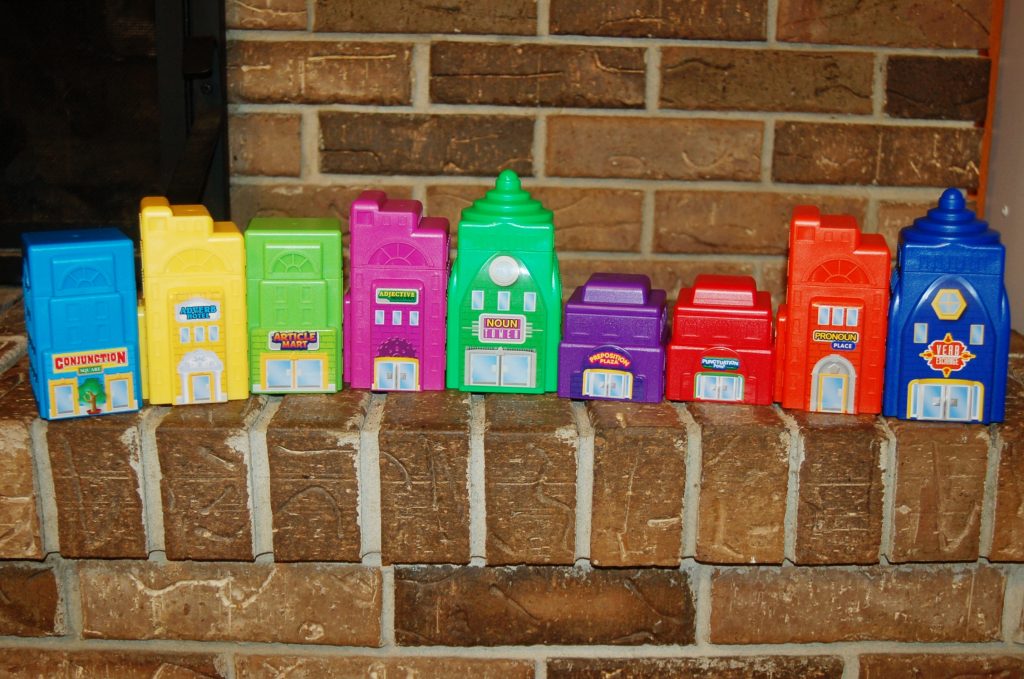 Noun, Verb, Adjective, Adverb, Pronoun, Conjunction, Article, Preposition, and Punctuation.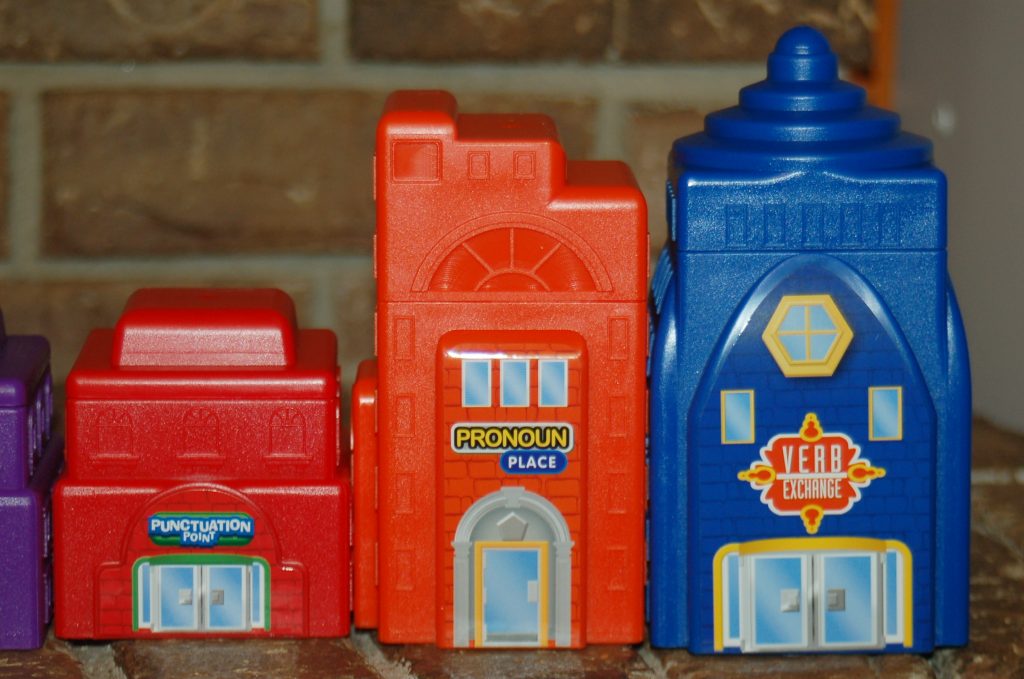 I love the bright colors! It definitely makes learning all these types of speech a little less scary to me! I remember spending hours trying to remember what group each word belonged to without much of a guide.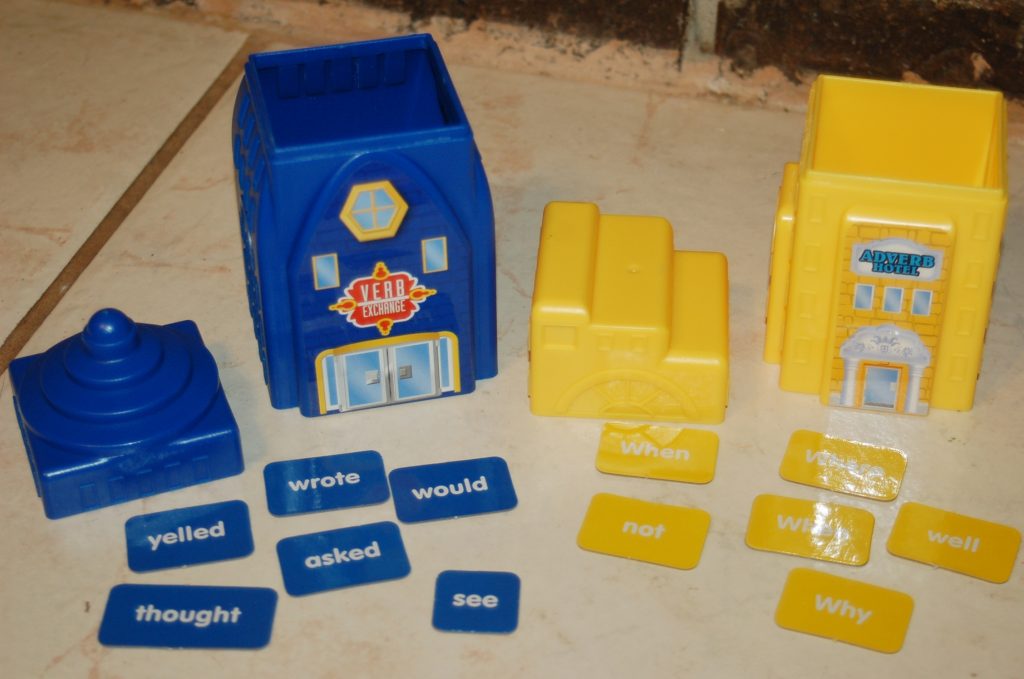 Not only are the words individually listed on little cards (there are over 300 double sided cards included!) BUT check it out – they are COLOR CODED to go with each "parts of speech" building. PHEW – A huge relief since even I had to rack my brain to remember a few of them!!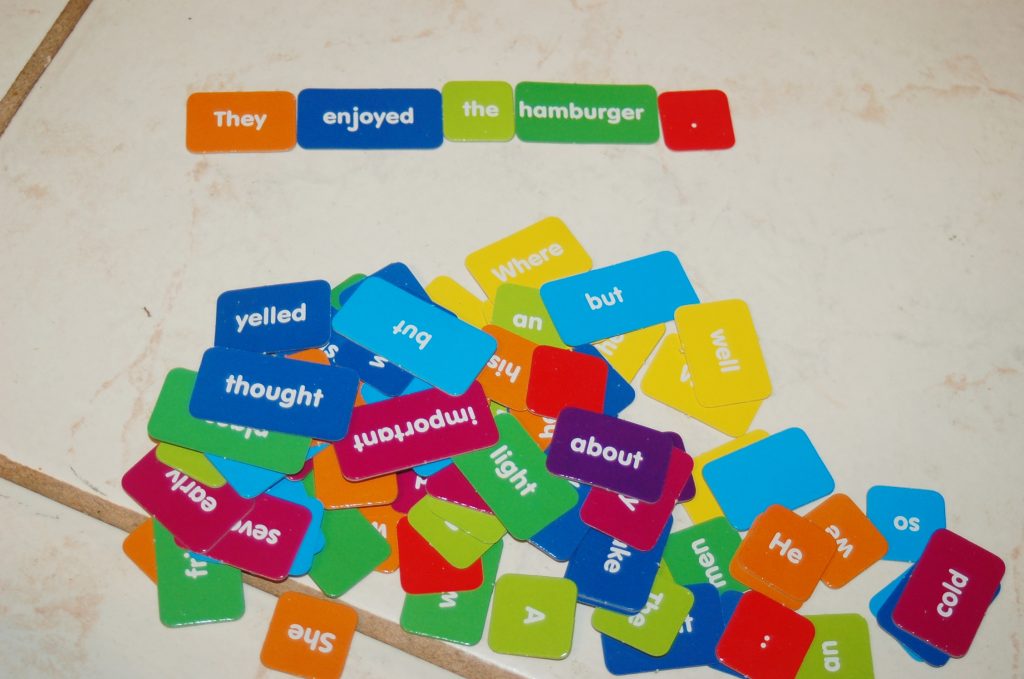 So look at the sentence I made above.
THEY ENJOYED THE HAMBURGER.
Each card is a different color representing the different parts of speech. And then each color gets dropped into the appropriate building. If you are teaching parts of speech to any type of student – struggling or not – I HIGHLY recommend this awesome hands-on set. It's VERY visual, tactile, bright, and simple to understand. It will really give your students a thorough understanding and comprehension of each different part of speech and how to combine them to form sentences. There are SO many uses for this that I can think of! You could use it to build sentences with/without certain parts of speech. You could use it to search only for description words that are interchangeable in the sentence. You can create challenges like building a sentence without any prepositions.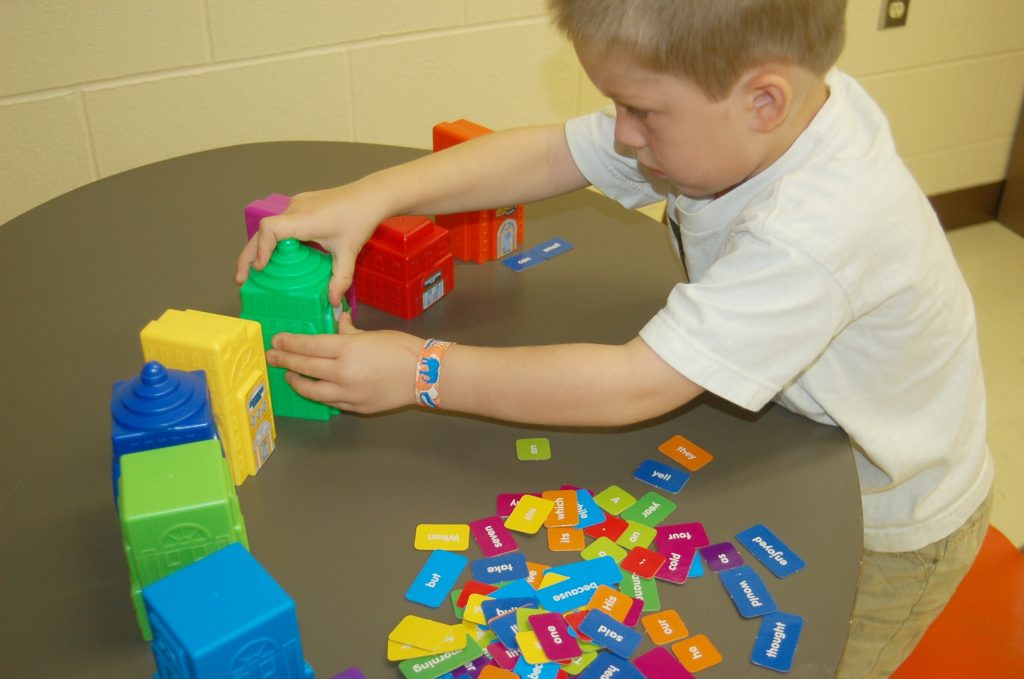 It is also great for those kids that just have a difficult time sitting and staying on task and concentrating since they are able to move around and use their hands. This set is a great tool at our school for individualized learning time but you could easily set it up as a center as well! The containers are extremely sturdy as are the cards. This set will be around a LONG time! Good quality for the price! It's normally $29.99 and worth every penny! Buy it on Amazon here!

Disclosure: I was not compensated for this review. I received the above product to use in order to form my own opinions. All opinions are my own.