Our Family Trip to Ruby Falls in Chattanooga, Tennessee
This post may contain affiliate links, view our disclosure policy for details.
Sometimes your bucket list destination you've been dreaming to travel to your entire life doesn't turn out like you expect. That's what happened when I visited Ruby Falls in Chattanooga, Tennessee.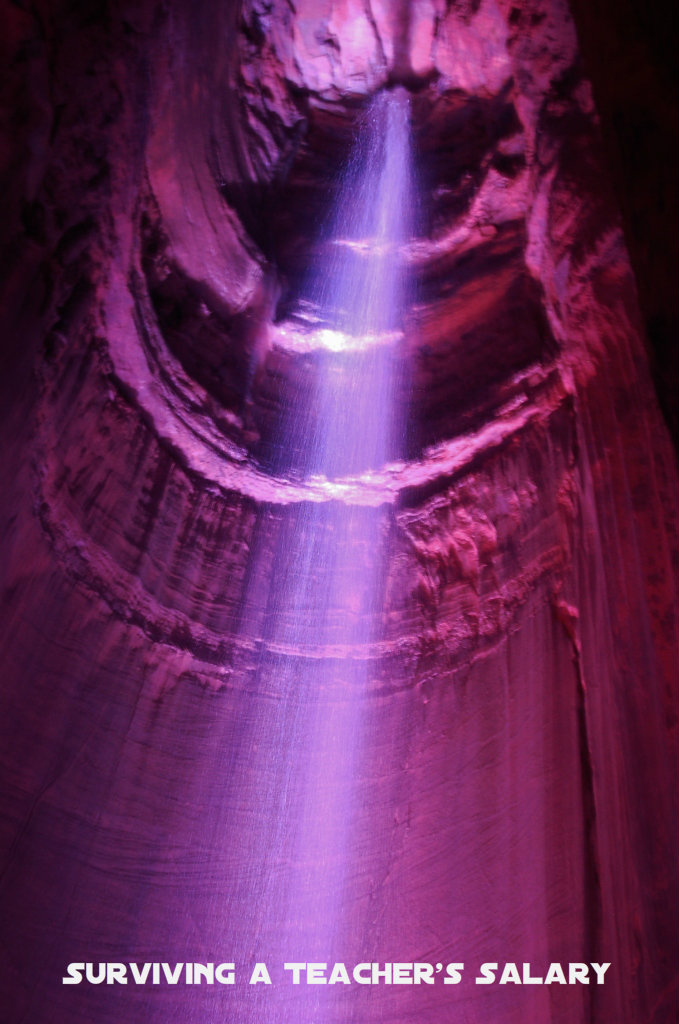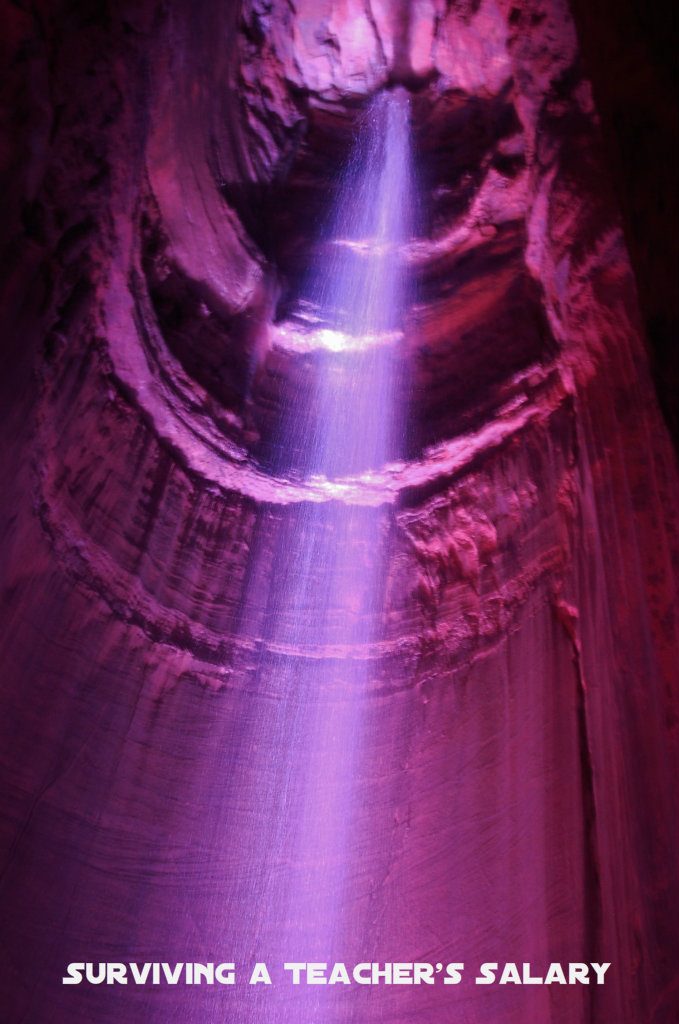 If you follow me on Facebook you may remember seeing my trip updates and this amazing photo of Ruby Falls!! Isn't it incredible? After our fun exploration at Raccoon Mountain Caverns we headed over to Ruby Falls. The cost for our family was double the price we had to pay at Raccoon Mountain so I almost didn't want to go, but I've been dreaming of visiting Ruby Falls ever since as a little girl I found one of their brochures in a AAA office so not going was not an option!!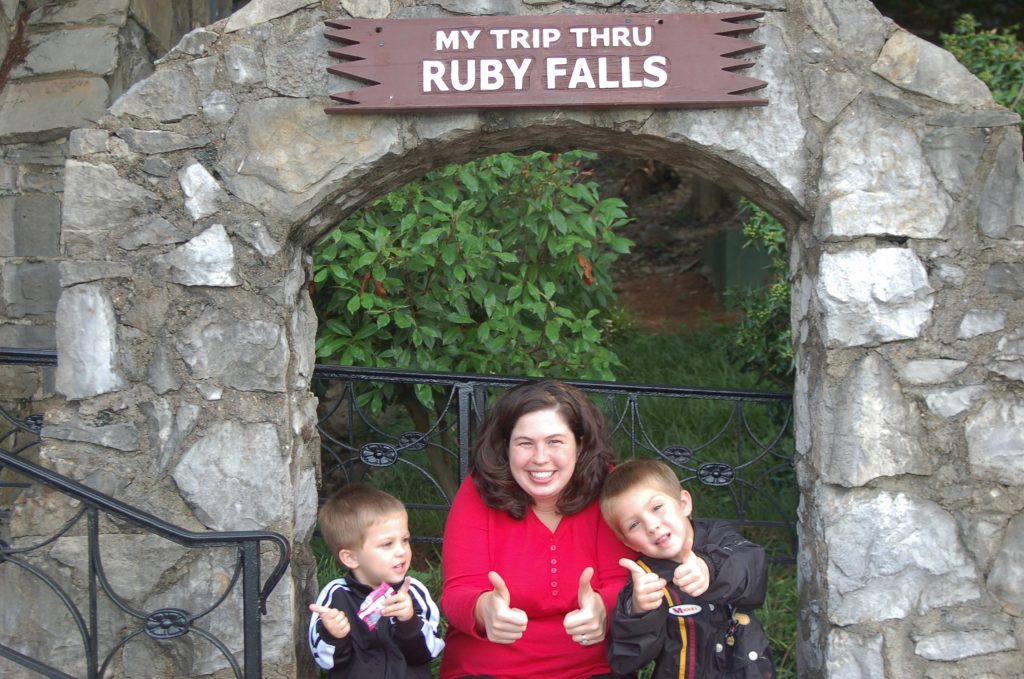 I was SO excited I even made my kids sit with me for a cheesy photo!!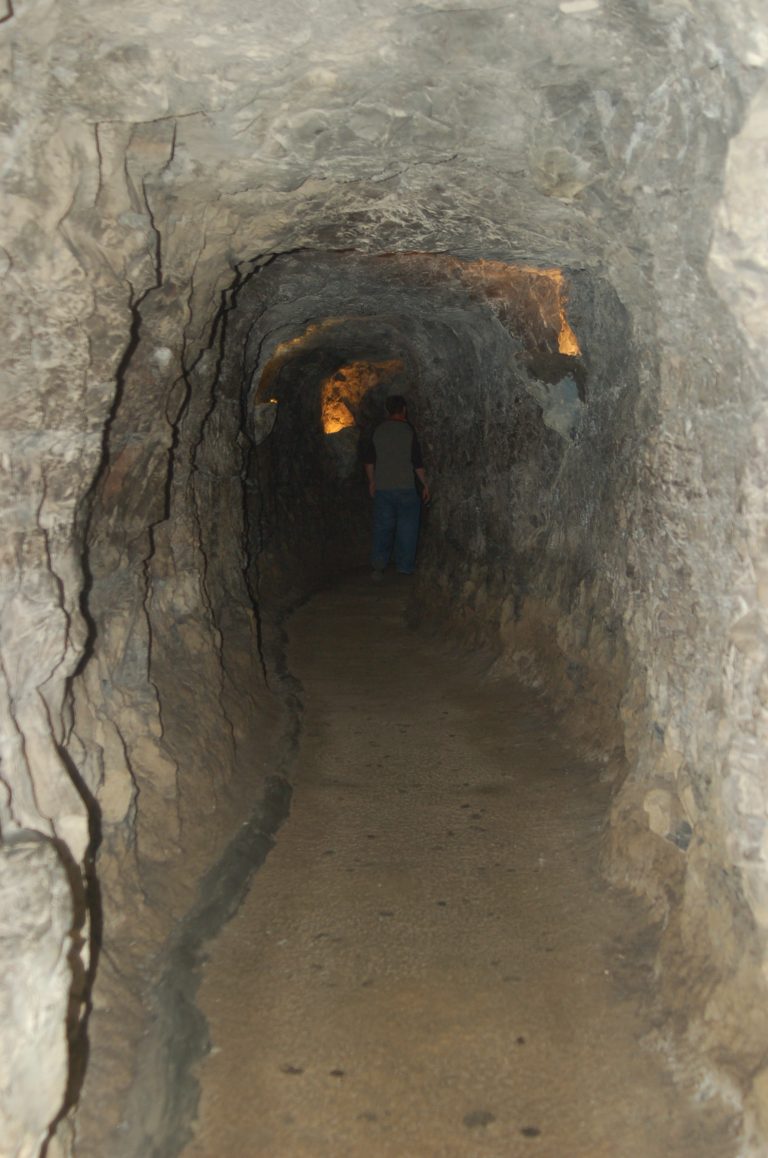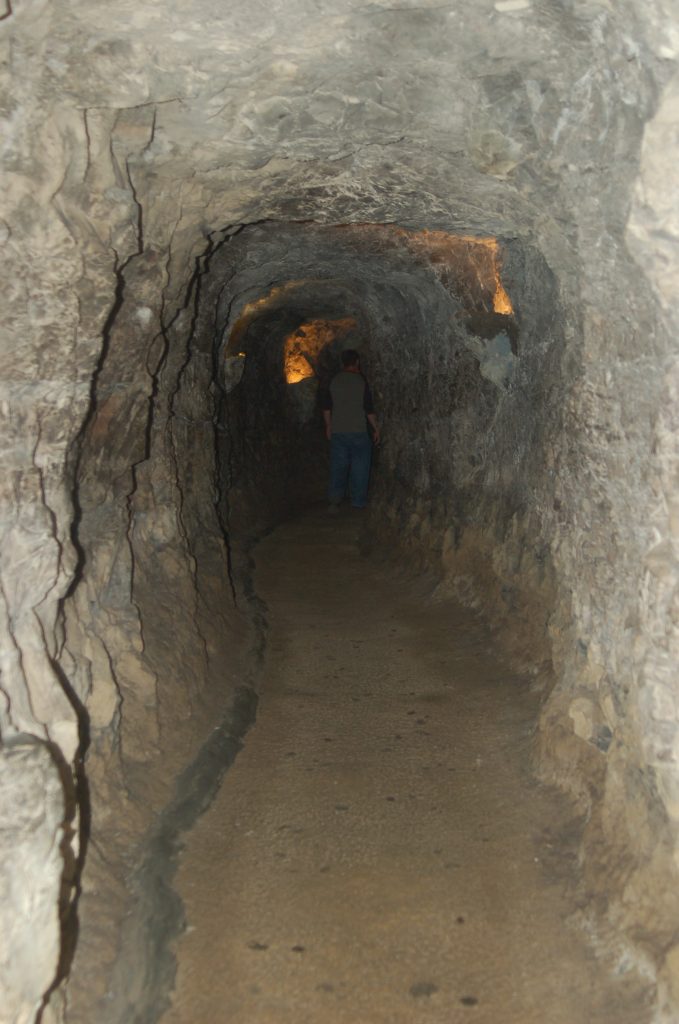 The tour is not for the claustrophobic! It is not often our family spends the money for attractions like this since we do not go on vacation much, so it was really disappointing to have such an over-commercialized feeling on our tour.
It took us a good 10 minute walk on nicely paved trails and hand rails and fire extinguishers hung up in the cave to even see any decent formations. Our group had at least 20-30 people in it and there were a TON of other groups around us. So I have to admit that I was pretty disappointed as we lined up single file like a tourist group to see the cave.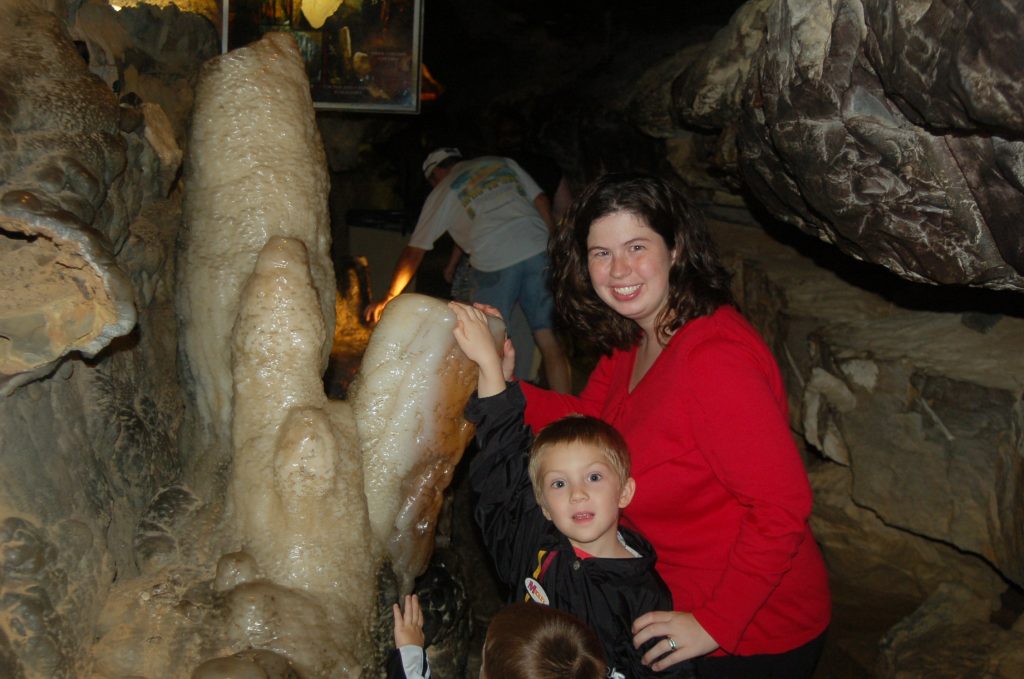 If you've never been cave exploring before you must not touch any of the formations as the oils on your fingers will prevent the formations from growing. There is typically at least one formation that tours do allow you do touch, however, and this is the one in Ruby Falls that you are allowed to touch.
With it being a rainy season there were tons of pools of standing water as well as running water throughout the cave which I found fascinating. This little mirror pool was just beautiful!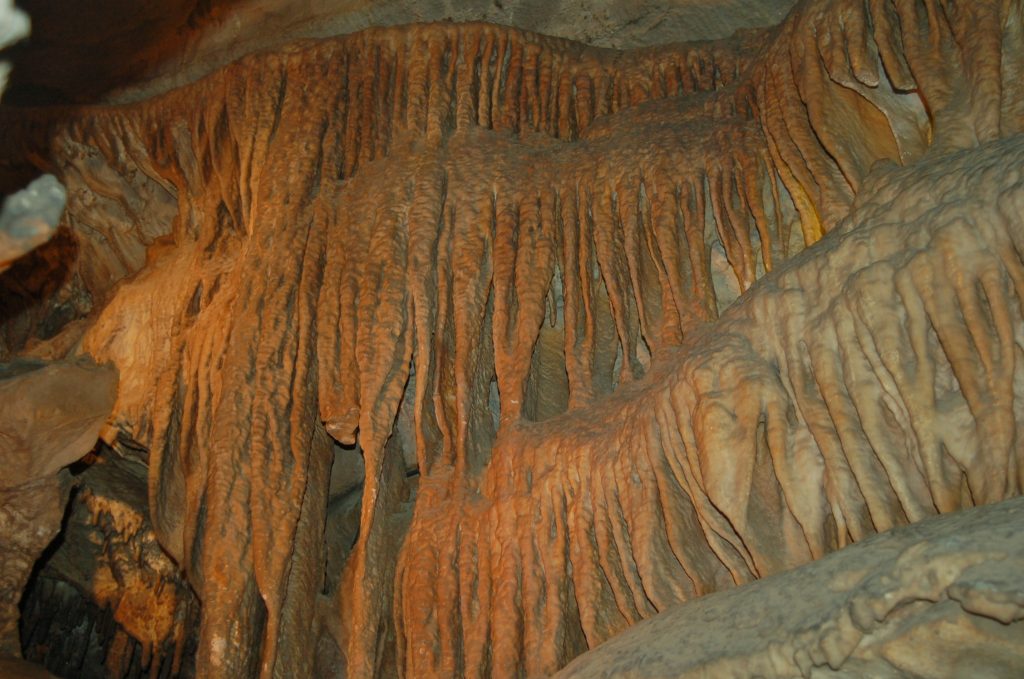 There were plenty of cave formations to see on their basic tour, but none (aside from the waterfall of course) as beautiful as the ones we saw in Raccoon Mountain. When we finally did arrive at the iconic waterfall at Ruby Falls I was further disappointed that they kept the waterfall in complete darkness except for a 5 minute window in which our entire group of about 30 were supposed to get all of our photos.
I felt horrible for those waiting in line to get their picture in front of the falls who had to leave without photos because we were not allowed to be there longer than 5 minutes – that is, after all, why I paid so much money to go!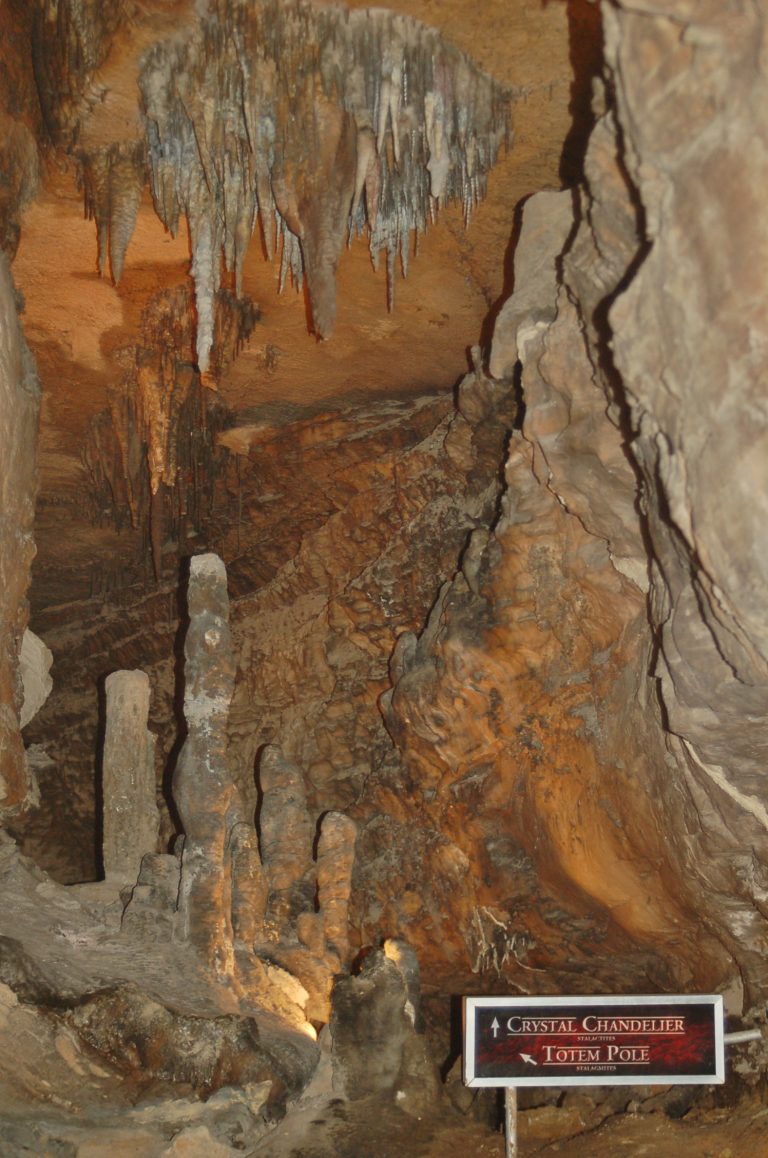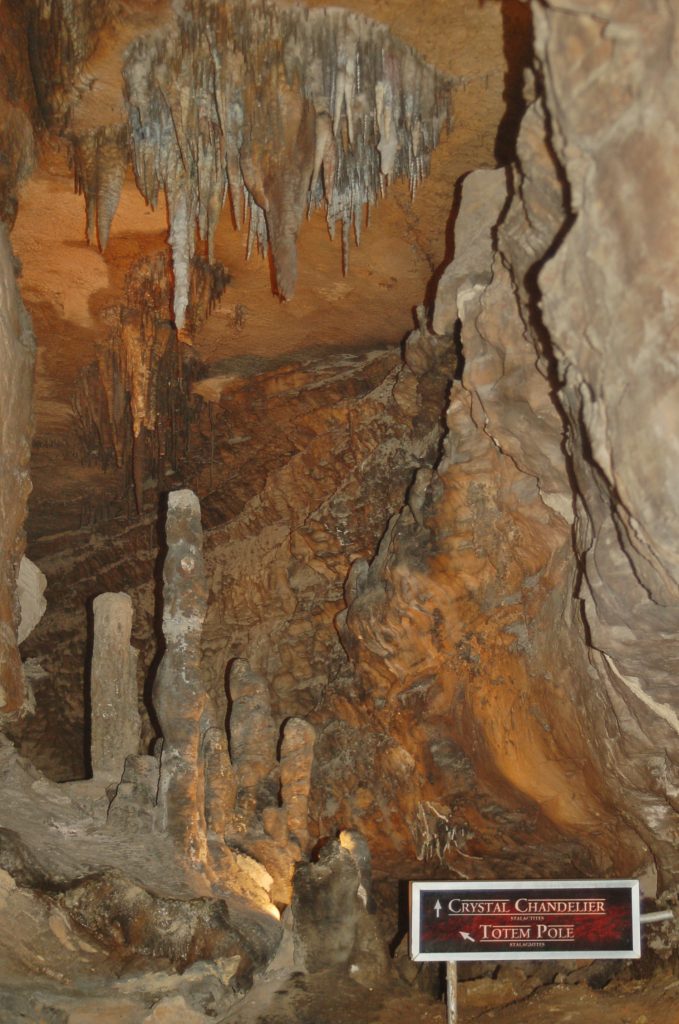 The cave was beautiful, it really was, and perhaps I had dreamed of going to Ruby Falls far too long but we will not ever be going back. Next time we visit Chattanooga we will go back to Raccoon Mountain. You'll get a MUCH bigger "bang for your buck" and a more authentic experience. Ruby Falls, for me at least, was a once in a lifetime experience and I'm happy to keep it that way!
Other Amazing Cave Tours in the USA: