NEW Summer Fun Trucks & Toys from Toy State!
This post may contain affiliate links, view our disclosure policy for details.
Disclosure: This review is part of the Toy State Ambassador Program. All opinions are my own.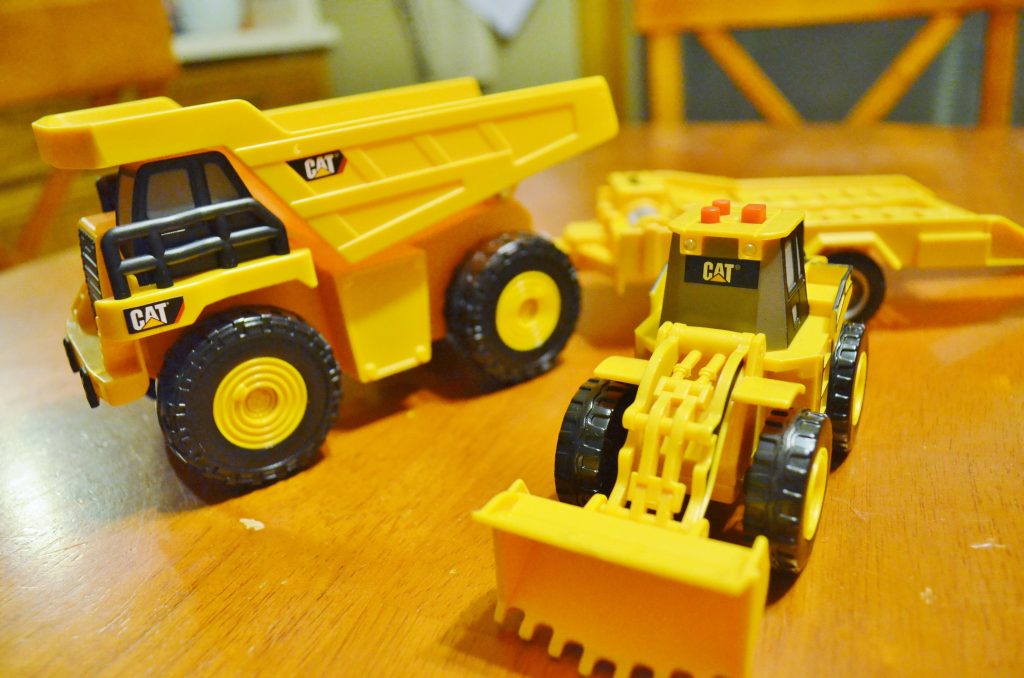 OH man I can't believe how far we already are into the summer! BUT there's STILL plenty of play time left!! This month we are featuring 3 awesome toys for kids and my boys are having so much fun with this CAT Truck &  Trailer set! Geared for kids ages 3+ this set includes a workable dump truck, an attachable trailer, and a Mini Mover that you can roll right up into the trailer! PLUS the Mini Mover also makes noise which is always a big plus for kids! My boys love CAT toys not only because they are trucks (and what boy doesn't love toy trucks?!) but because they look exactly like the big machines the kids see at construction sites! They've been great sturdy toys for my boys over the years and one of the classic "boy toys" that I won't get rid of no matter how old they get!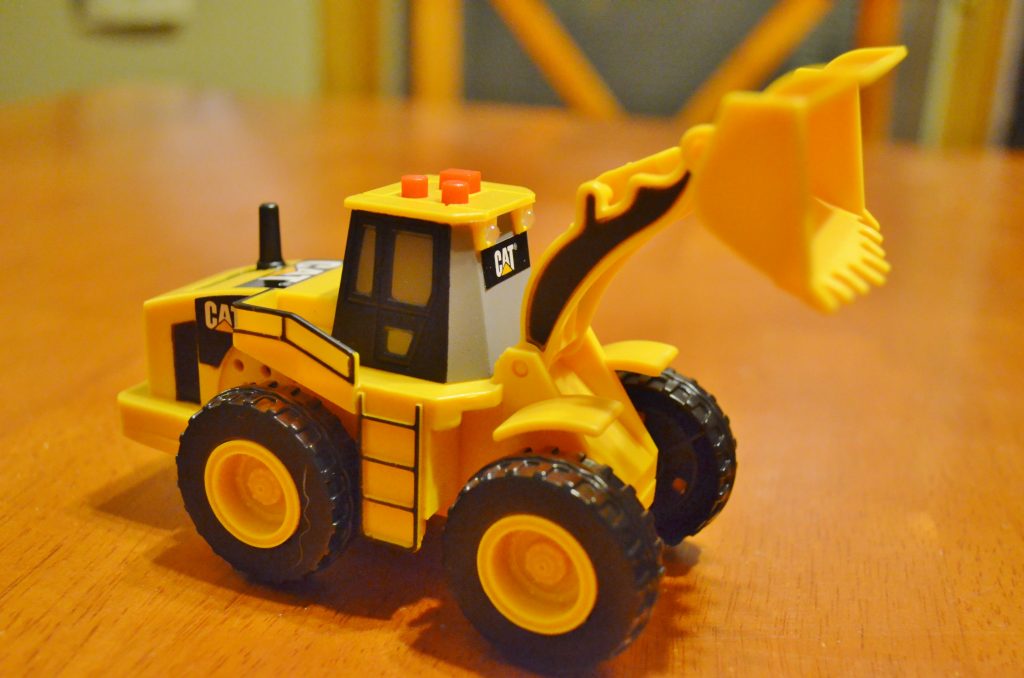 This Mini Mover is really what my kids like because of the noise it makes when they play indoors. It's small enough for a toddler's hands to carry around and the crane is fun for scooping up small items.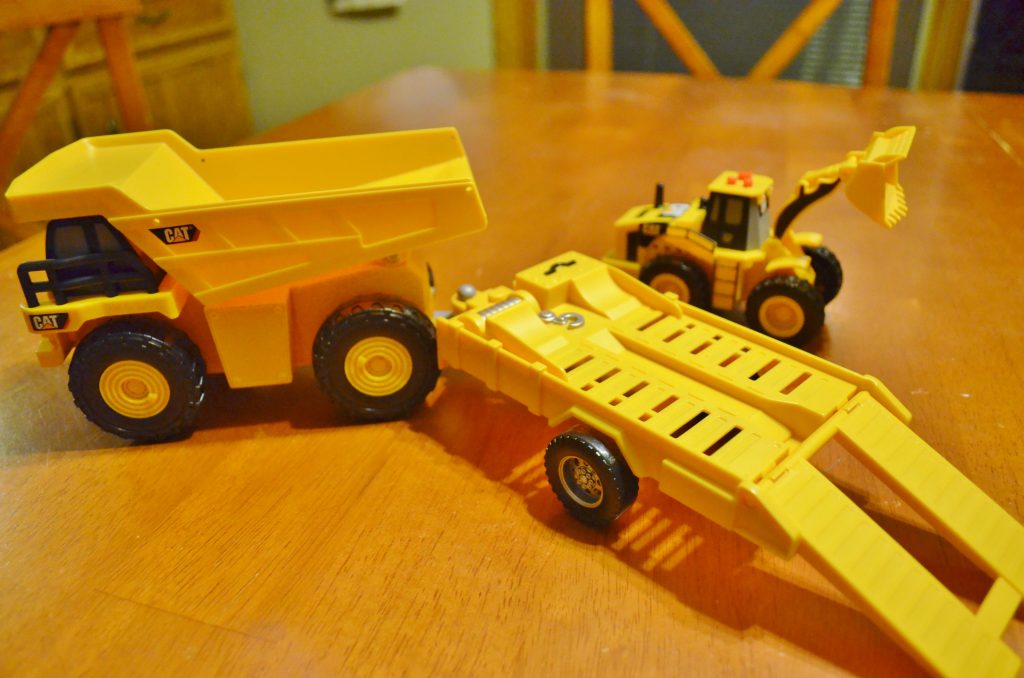 The dump truck has been a lot of fun both indoors and outdoors but our little dump trucks usually end up outdoors to move dirt around the yard – no matter how big or small they are! I have been out of town the last 9 days so I don't have any pictures of my boys playing with them but I can promise you they have been having a ton of fun with them! They even played with them in the car while we were on our road trip which kept them pretty occupied for a while! I was pretty impressed with the CAT Truck & Trailer set, I don't think I've seen a dump truck with such a nice flat trailer attached to the back! It definitely is great for multi-purpose play and is super easy to unattach from the dump truck when it's not needed.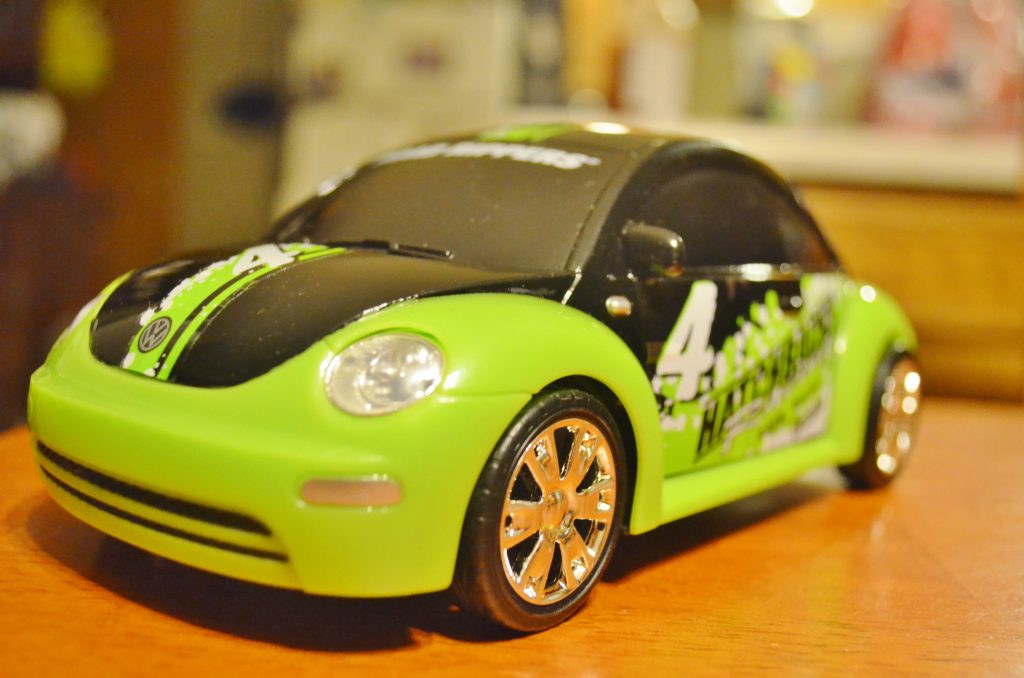 The next toy that has been a HUGE hit this past week with especially my youngest son is the Road Rippers VW Beetle Hatchback. For the past month or so my boys have just been obsessed with the movie Herbie Fully Loaded and have been seeing "bugs" on the road all over the place! They have just been obsessed with "beetles" so when they saw this specific Hatchback they were just over the moon! Just that fact alone totally sold them on this toy and it looks really sweet too! But wait till you see what it does!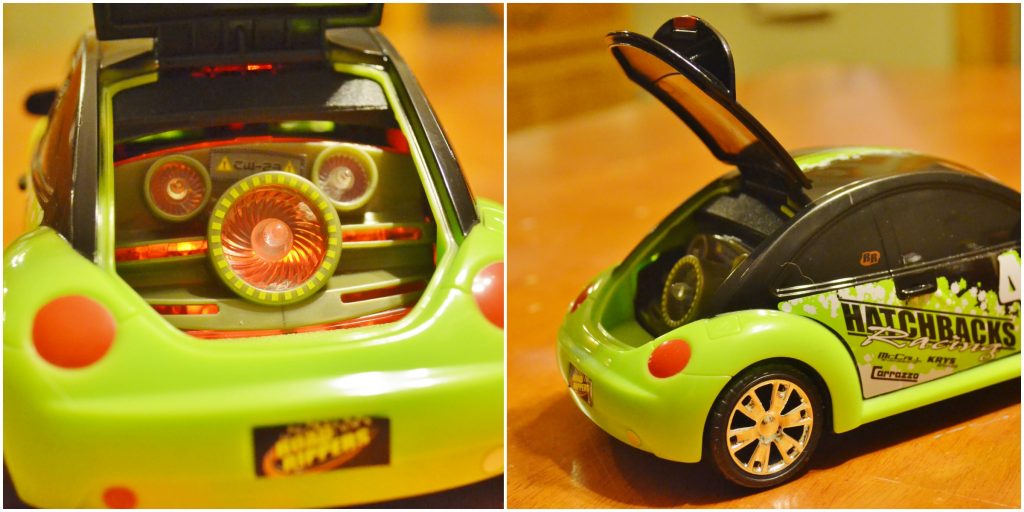 It's not the regular Road Rippers vehicle that we're used to which rolls around and has pushable buttons on top. The hatchbacks allow the kids to open up the back hatch which in turn lights up, features a rotating speaker bed, and of course plays music. The fun thing about this vehicle is that it's a "regular" vehicle for the kids to roll around. They don't have to worry about pressing the car down too far and messing up a motor – they can just zoom this puppy all over the place. It's obviously very stylish and really is a nice toy to add to their vehicle collection!
I saved the biggest "flashiest" truck for last because my kids are ALWAYS obsessed with remote control toys! They could have 100 remote control toys (don't worry they don't!) and they would always pick another one!! This one is the Hot Wheels RC Hyper Racer and as you can see on the remote control the buttons are extremely easy to manipulate which makes it great for kids of various abilities and ages. The controls are very simple and easily maneuver the truck front/back and left/right. And did you see how freaking awesome the truck itself looks?!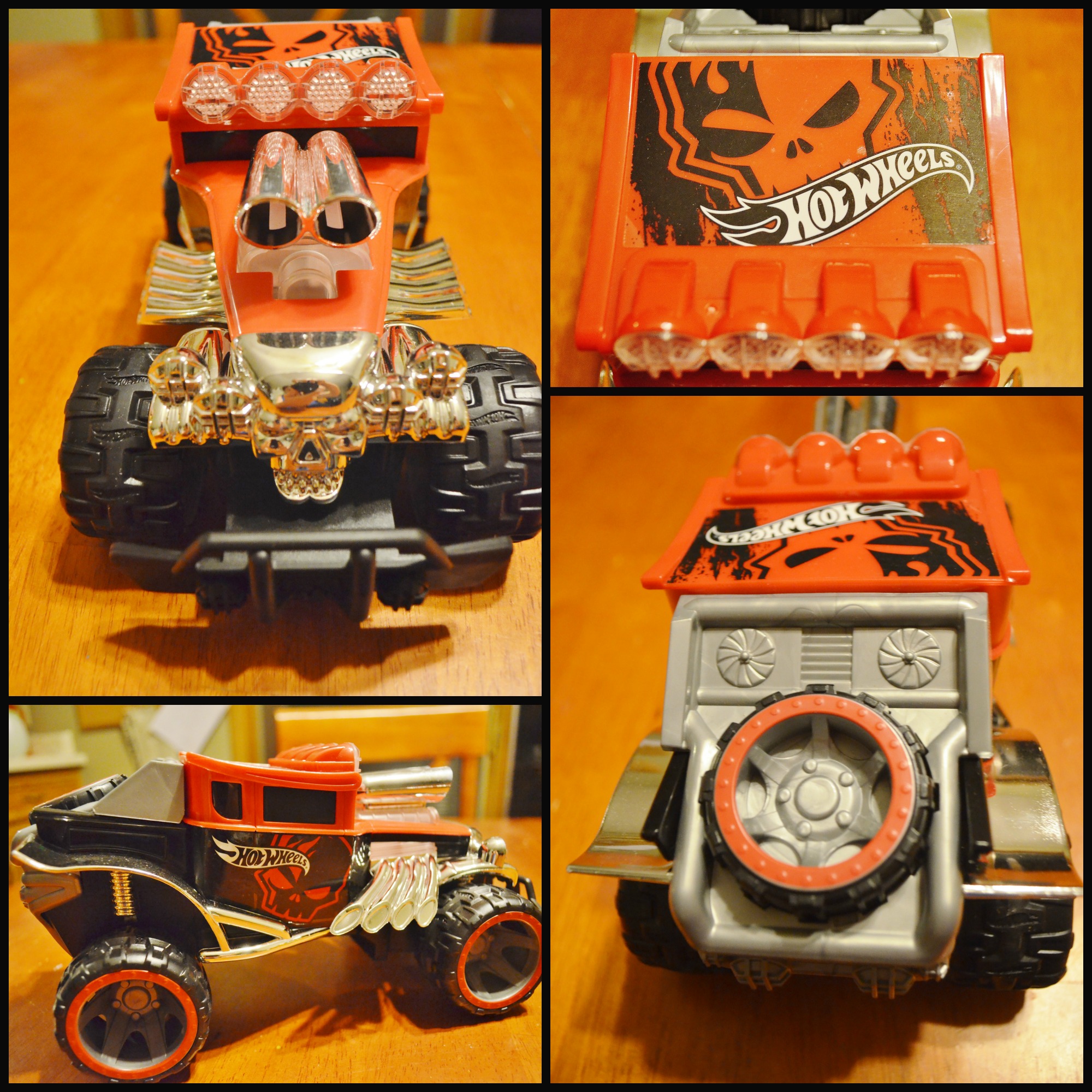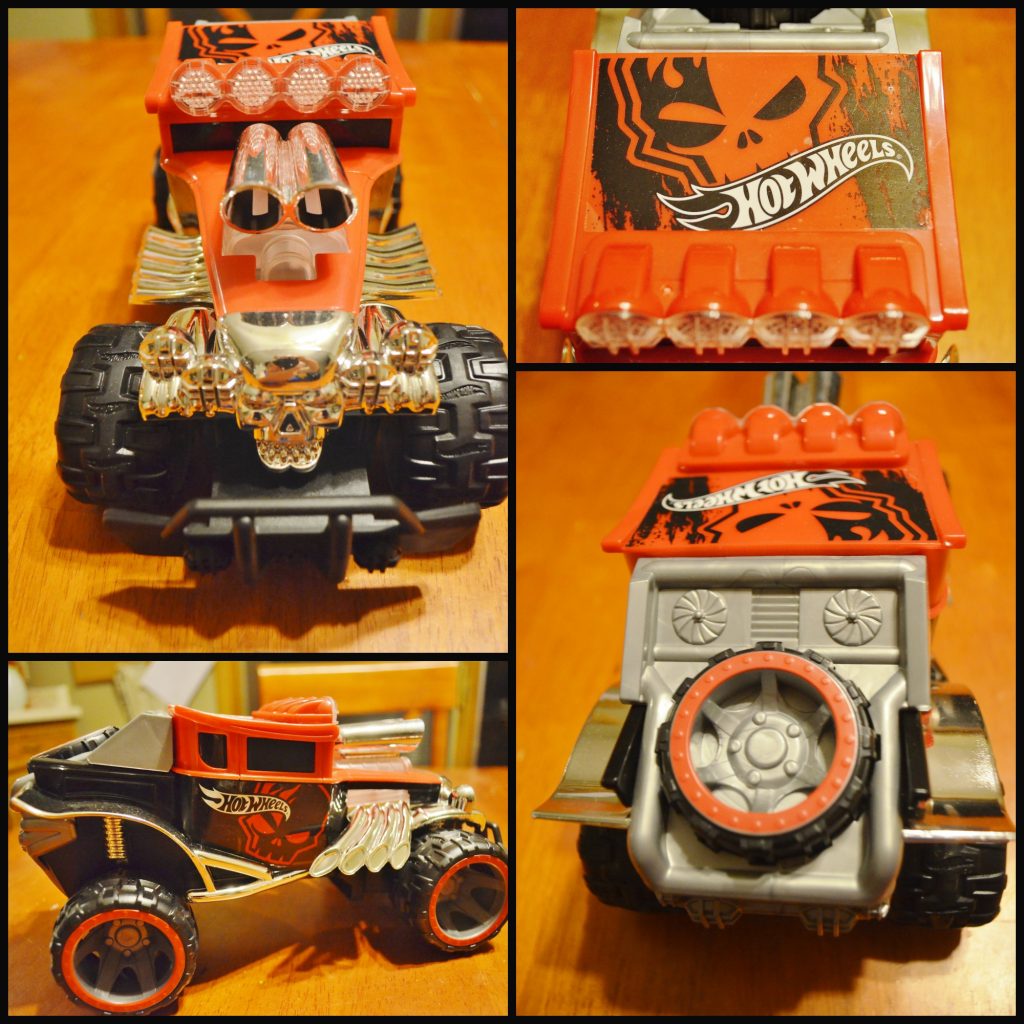 I'll admit it definitely caught my eye right away in our box too! This would certainly make a SWEET gift for any kid that loves RC trucks!! And of course true to Toy State fashion this toy has lights and sounds to go along with it! This one is geared for ages 6+ but even my youngest son has been having a blast with this toy and is easily able to maneuver it around on the driveway.  The extra "cool" features like the pipes on the side and the wheel in the back make it extra sweet looking along with plenty of chrome accents. It also has a neat "hyper" feature that really makes this truck stick out from their other ones.
I have to be totally honest though, each of these 3 toys have been my kid's "favorites" depending on their mood! They seem to love them all pretty equally and are excited to add them to their vehicle collection which all of their friends play with when they come over!  Toy State vehicles are always a huge hit when we give them as gifts and they are typically my first choice when it comes to gifts for boys birthdays and holidays! They definitely seem to steal the light of the party as everyone wants to play with them! Especially after they hear the music and see the lights flashing!