Making Life Easier with Mobile Payments for Holiday Shopping Options
This post may contain affiliate links, view our disclosure policy for details.
 Disclosure: This post brought to you as part of the U.S. Cellular Better Moments Brigade. All opinions are my own.
Is your child getting a phone this year? Make sure to download this free agreement to help set boundaries with them!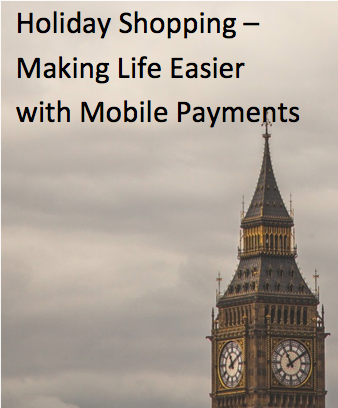 This holiday season especially I have been shopping pretty much everywhere except in stores. We've been SO busy with school schedules, Christmas plays, family get togethers, and this week I've had surgery so most of my shopping has been on my phone while I've been running between doctor appointments and school functions. I am SO thankful I have my smartphone pretty much glued to my hip because it has saved me a lot of grief in my holiday shopping!
I personally use the Amazon app for shopping a LOT along with my Paypal account for other shopping sites but there are 3 major payment apps that have been popular this year. The following mobile wallet apps have made checking out faster and quite convenient for everything from holiday shopping to re-ordering vitamins and diapers!
Apple Pay – Apple expected to have acceptance and over 1.5 million U.S. locations by the end of this year! Your Apple Pay can be set up through the Passbook app on your Apple device and completed simply by placing the device near the store's register. It automatically connects the phone when it's near the NFC reader and requires your fingerprint scan to authorize the transaction. Your information is NOT stored on your device so it's a more private safer way to pay.
Google Wallet –  For Android users like me Google Wallet allows me to link multiple cards and bank accounts to a single account which I can access with a 4 digit pin. It works similar to the Apple Pay where you can just tap and pay in store. The convenient thing with Google Wallet is that it can be used anywhere a "Buy with Google" button is found AND I can store all of my customer loyalty cards in my account which helps me to streamline my savings. In fact you can even send money with just an email address or phone number which has been really handy!
Samsung Pay –  Samsung Pay is a little newer and is available on the latest Samsung devices like the Galaxy S6 Edge or Galaxy Note 5. It uses the same NFC technology and is compatible with most stores in the US. Most major credit card holders can link their cards and accounts to their Samsung Pay account.