Keeping the Germs Away at School with Good Hand Washing Techniques #DialCFK
We decided to Dial into our GivingSIMPLE Service Project by donating to our local school! You may remember that my son helped me shop for Dial soap not too long ago and we learned about giving to help others and giving back in your community. Everyone needs to wash their hands but one of the most vital places is in schools and daycares! Children touch everything and everyone and spread the most germs!!! If we can teach them about washing their hands effectively we can help to cut down on illnesses that are spread around. I know with our family being sick we have been obsessive about washing our hands!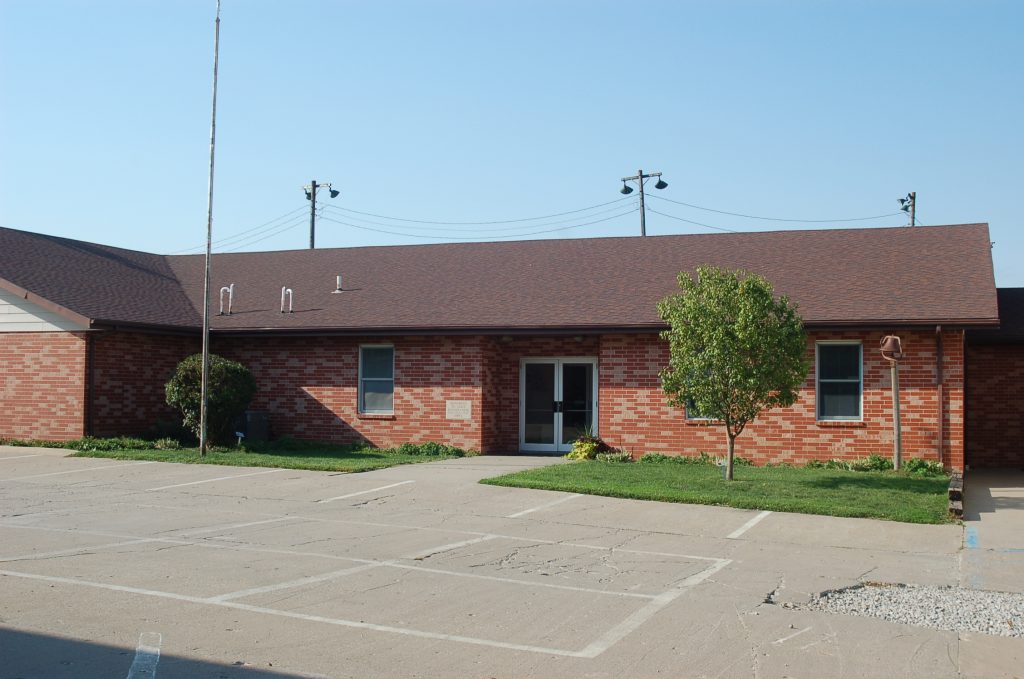 In our very tiny town in Iowa we have 1 school – which in fact our only "business" in town believe it or not! Since we decided to donate to a school we decided to just donate a lot of hand soap since it was the most effective at keeping kids in school healthy! Here's a sheet on how to wash your hands to prevent diseases! Since this is also the school my son goes to, and you can see that it is pretty small, I knew we could buy enough soap to last the teachers through the rest of the year!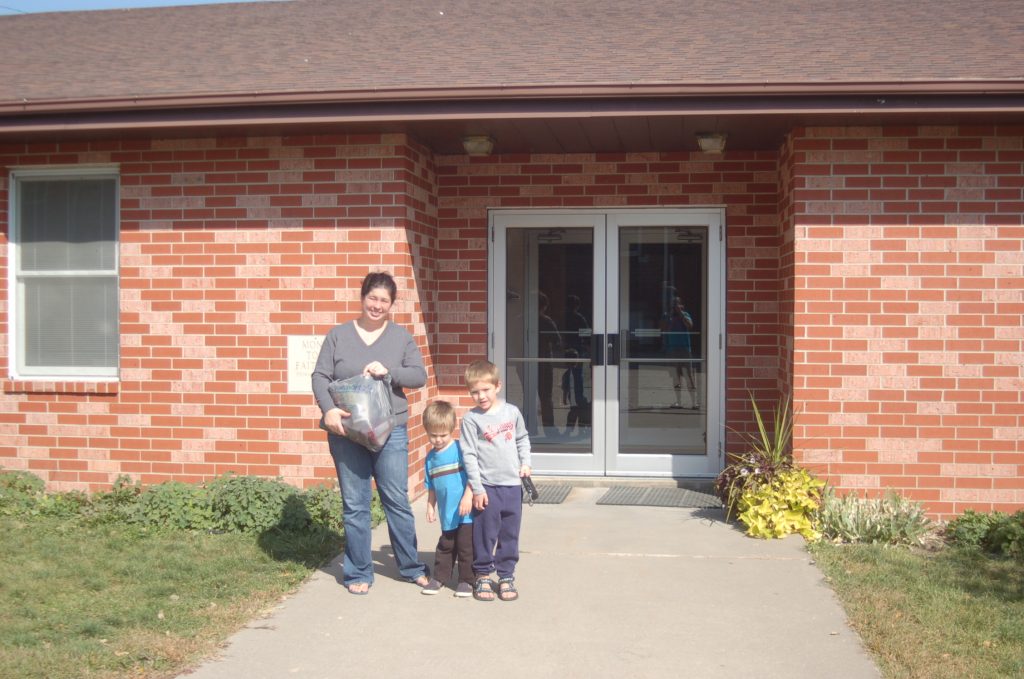 I of course made sure to bring my boys with me so that they could take part in finishing our donation project!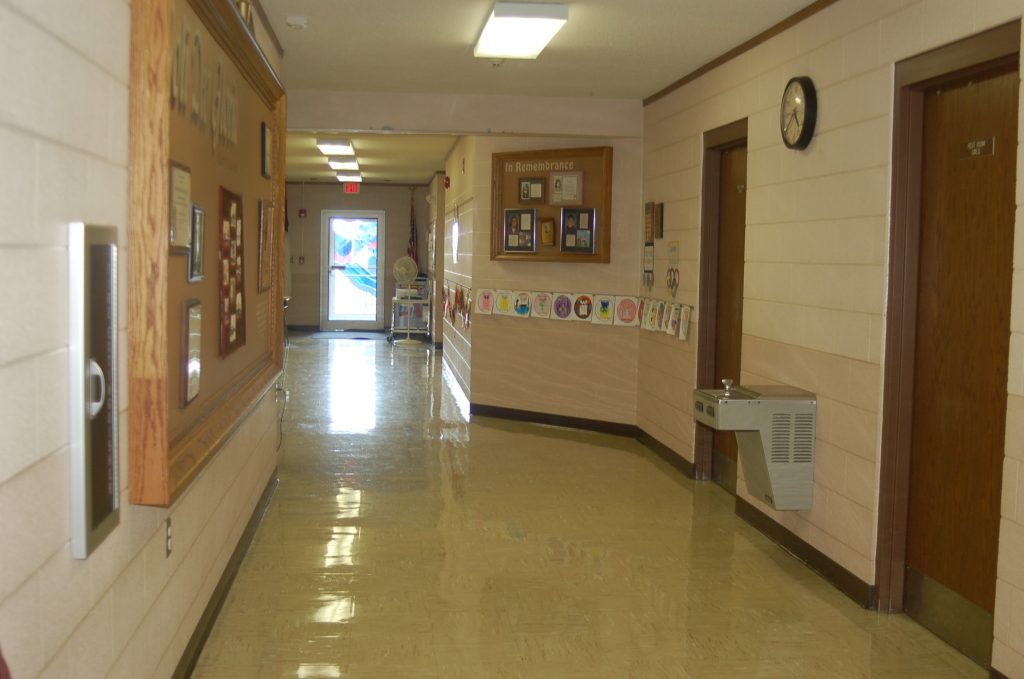 Here's just a quick snapshot of the school on the inside!
We decided to come after the kids were out for the day so things were pretty nice and quiet!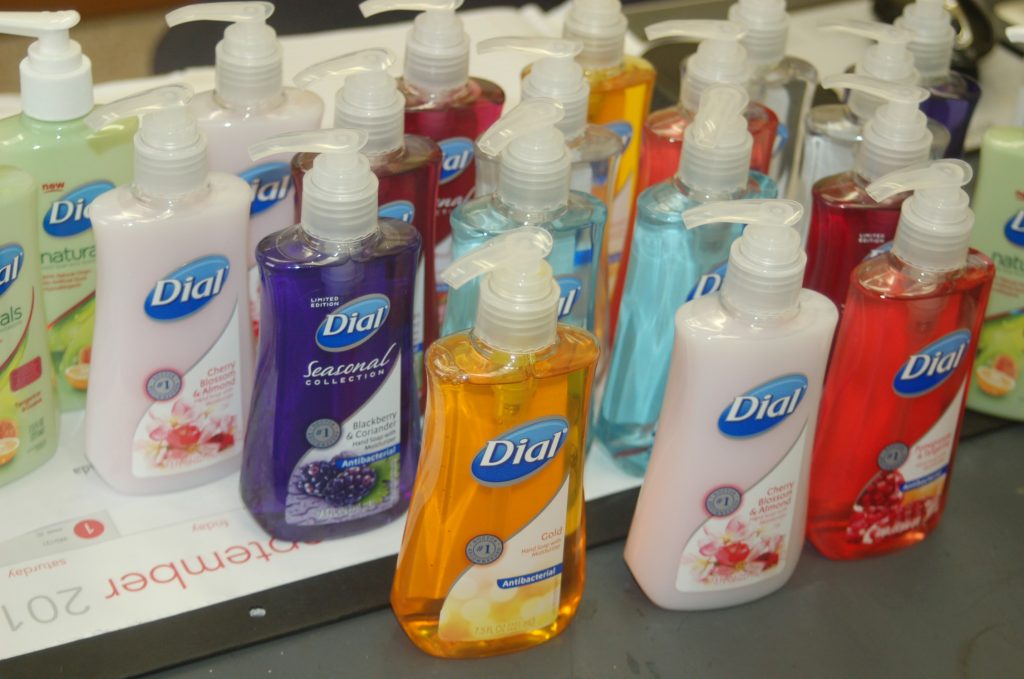 You can participate in the Dial into Giving SIMPLE Service Project in their own communities too! Make sure to report it on the Champions for Kids website so they can keep track of how many kids are being reached. Just like us you can be one of millions to help Champions for Kids meet their goal of 20 million people by 2020. Soap is not expensive and even just buying a few bottles for under $1 each can go a long way! Think of how many kids will use that soap to wash their germs away!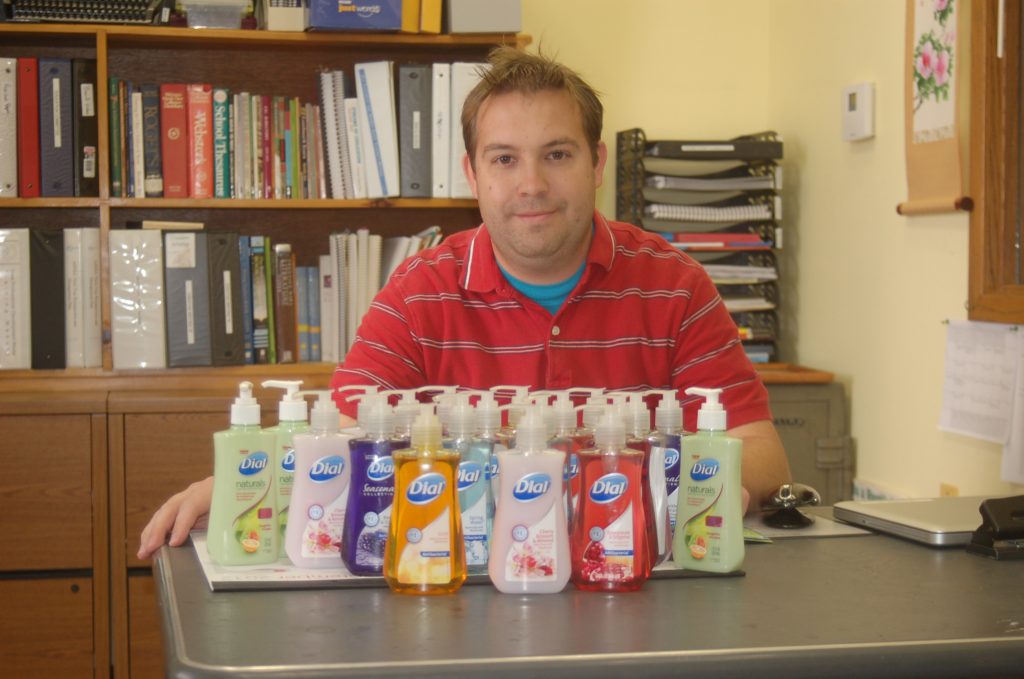 The principal really appreciated the help for the school! Especially since so many germs have been going around and kids are starting to get sick! He immediately divided the "pile" of Dial soap up for each teacher and bathroom in the school which was nice to see the immediate use!
Follow DIAL on Facebook & Twitter!
Follow Champions for Kids on Facebook & Twitter!
Check out more of the fun that we had shopping for soap!
Disclosure: I am a member of the Collective Bias™ Social Fabric® Community.  This shop has been compensated as part of a social shopper insights study for Collective Bias™ and Champions for Kids. #DialCFK #CBias