Invitation to Decorate a Christmas Tree Activity for Kids
This post may contain affiliate links, view our disclosure policy for details.
I received some craft supplies to feature below.

When it starts getting cold outdoors I try and ramp up my indoor crafts and activities to keep the kids busy. This Invitation to Decorate a Christmas Tree activity always catches kids eyes because they love decorating for the holidays! I just pull out a handful of craft supplies, set them up in a corner, and let the kids find their way over there when they start getting bored! It also makes a great center activity. Although I didn't have any handy for this craft this would make a great STEM activity to add LED lights to!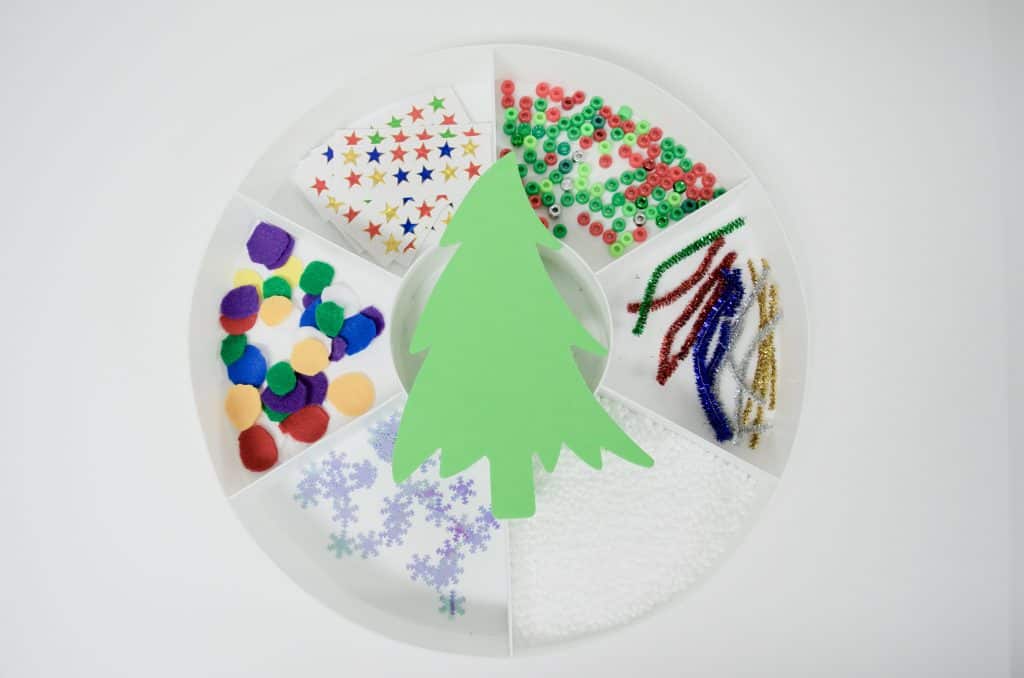 I LOVE these organizer trays from Oriental Trading – I use them for everything!! Even my own crafting! Just put different supplies in each compartment and let the kids choose what they want to use for their craft!
Supply Ideas for Your Trees: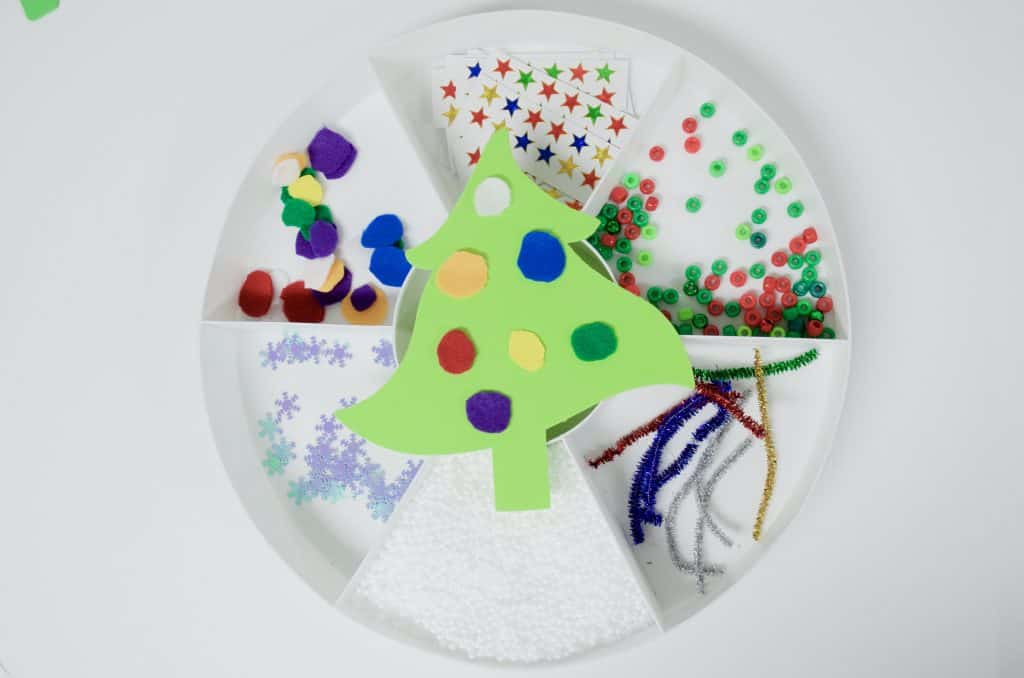 You'll of course need to order a set of the Jumbo Foam Christmas Trees but here are some more ideas for your kids to decorate their Christmas trees with:
Fingerpaint
Glitter
Felt
Pipe Cleaners (metallic!)
Winter Confetti
Stickers
Beads
Markers
Construction Paper
Tissue Paper
Fabric
Yarn / String
Cork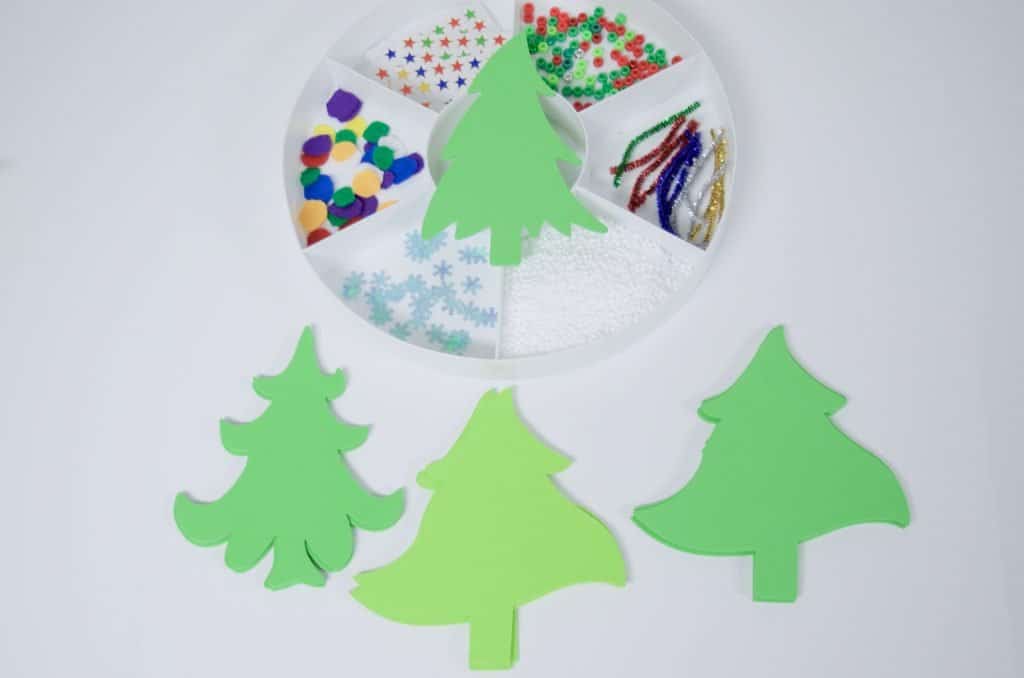 The foam jumbo Christmas Trees at Oriental Trading come with a variety of different styled Christmas trees which are all quite whimsical and fun!! They are perfect if you are doing a Grinch styled Who-ville scene!!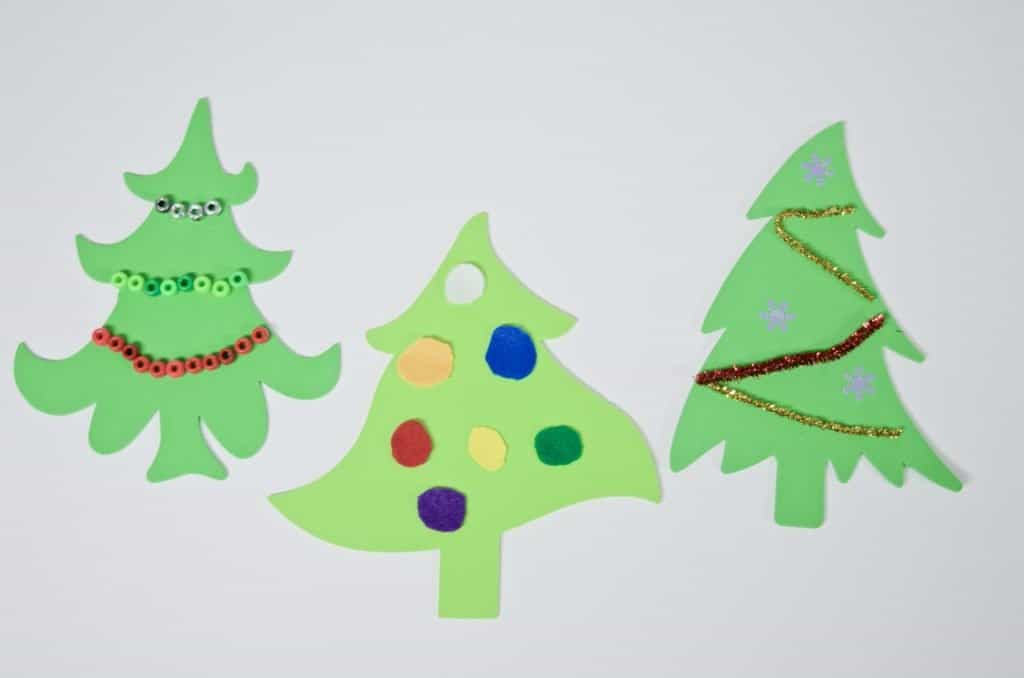 The possibilities are endless! Buy a pack of foam trees, then just use whatever supplies you have on hand to decorate for the holidays!! You can even glue a craft stick onto the back of the tree and stick it into the ground or in a diorama!