Inexpensive Props for Do-it-Yourself Photography
This post may contain affiliate links, view our disclosure policy for details.
 Some of you may remember my post about saving money by doing your own photography.  Before my first child was born we decided to invest in a nice digital SLR camera. We knew this would help us save a bundle of money over the years by doing our own photography of the kids, not to mention capturing all of the memories in between! So every year in the spring I get some ideas together, buy some inexpensive props, dress the kids up, and tote them around to get their photos for the year.
We will be doing our photos this upcoming weekend so I'll post some for you when I finish them, but today I spent the morning at the thrift store finding some "props" for our photos! Normally I don't use props at all, but this year I decided to do something a little bit different. I prefer a modern style of photo and I love outdoor locations so we are headed to a nature park in the next county over which has an incomplete and abandoned railroad line there. Most of my photos this weekend will be on the tracks.
(Disclaimer: Do NOT let your children play on active railroad tracks!)
So I was thinking about putting my boys each in a pair of jeans & a white t-shirt, but while I was browsing at the thrift store I found a few items for under $15 to help complete the set up for our photo shoot.
Old suitcases – PERFECT to find at a thrift store or yard sale or to borrow. I paid a total of $8 for these 2. They are actually both in great condition and we can use them as luggage after the photo shoot.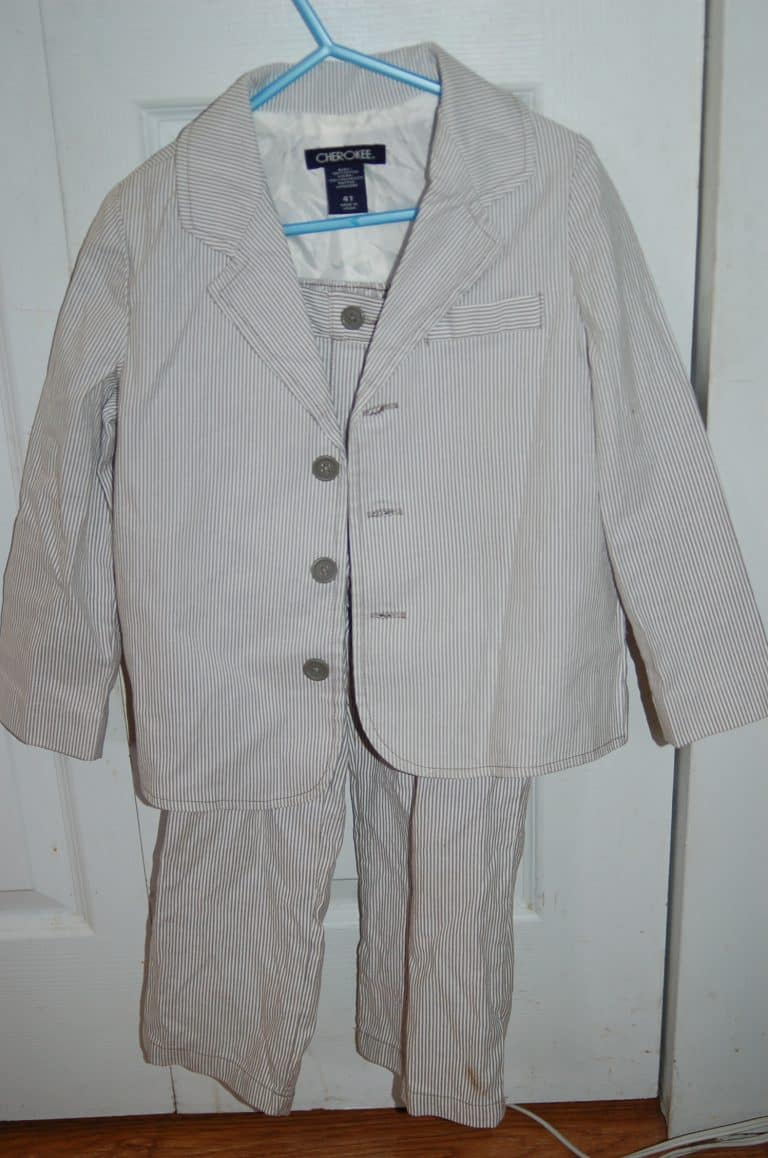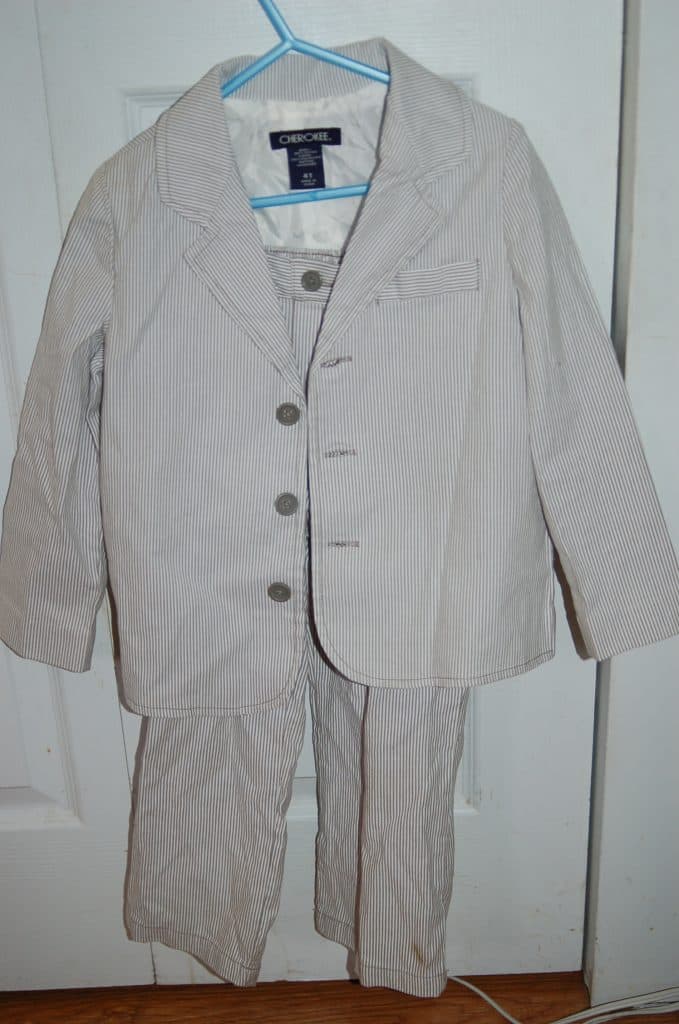 A vintage-looking pin stripe suit for my youngest son – cost $3.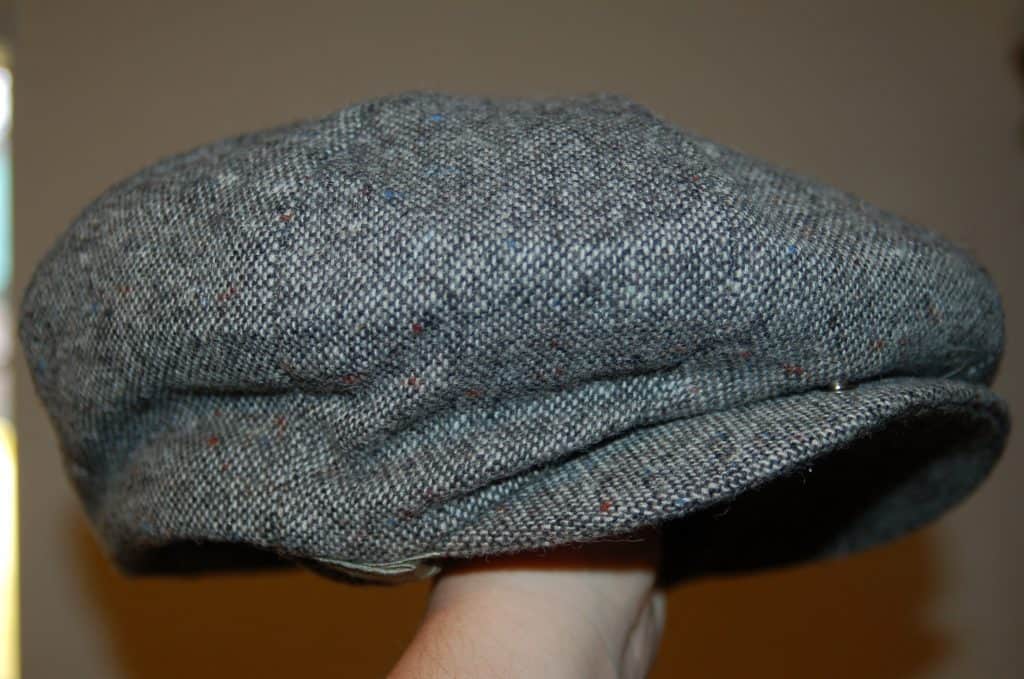 For my oldest son I decided to stay with the jeans & white t-shirt. I found this cap hat to go with it for $.99……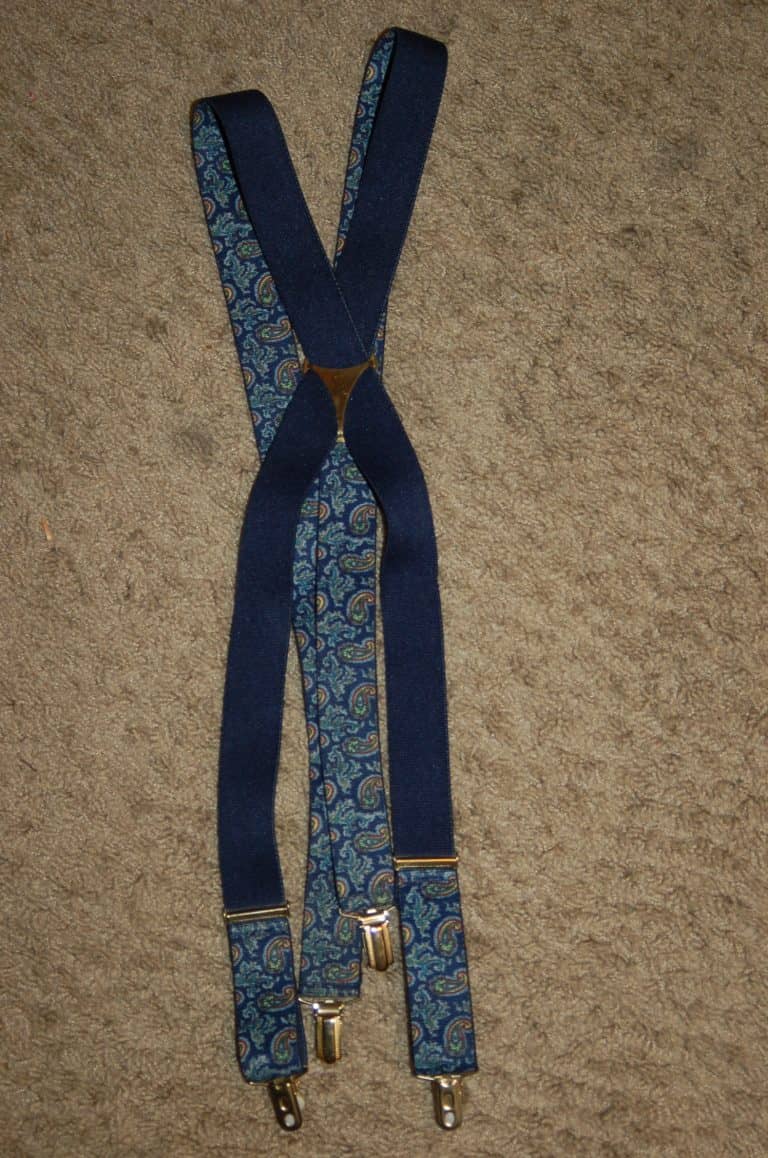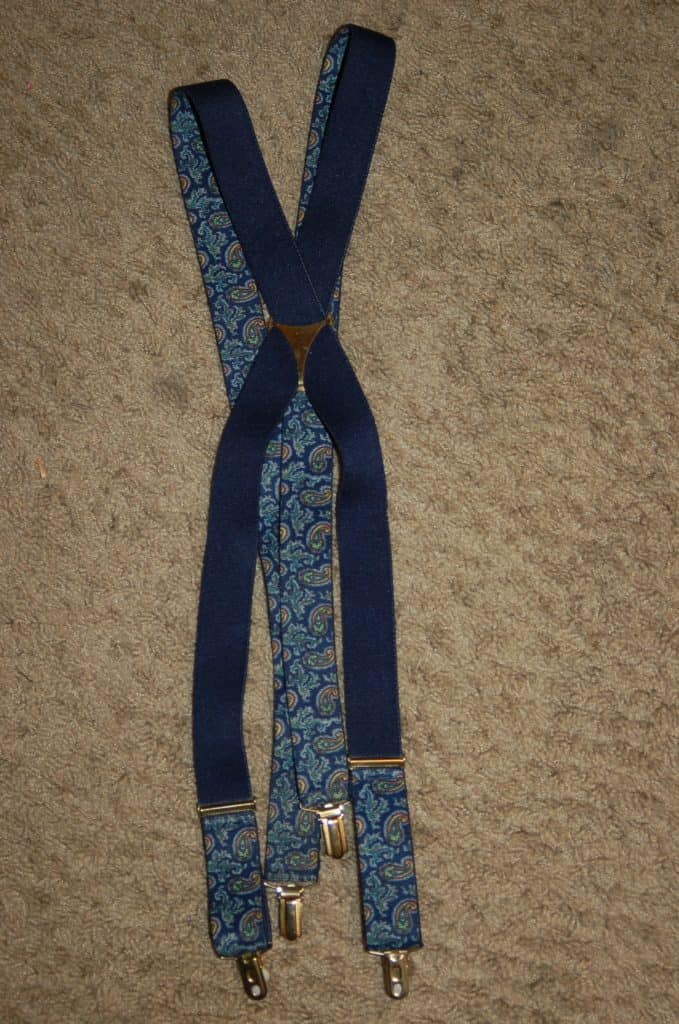 And these suspenders for $.99 too!
I can hardly wait to take them out this weekend for photos! I have NO photography training, I've never taken a class, it's not hard! You can easily pick a theme, then come up with a few ideas to go with it. I spent about $15 this year on props, but in the past I've never spent anything on doing their pictures. We have always used clothes that the kids already own, and then I choose a location that is unique for the background so that no props are needed. Here are a few of our photos from last year. You will see that I did nothing other than have the kids stand in spots with nice backgrounds.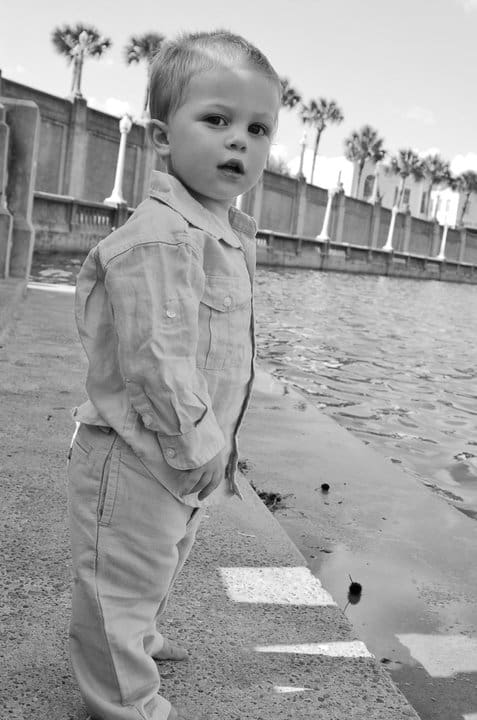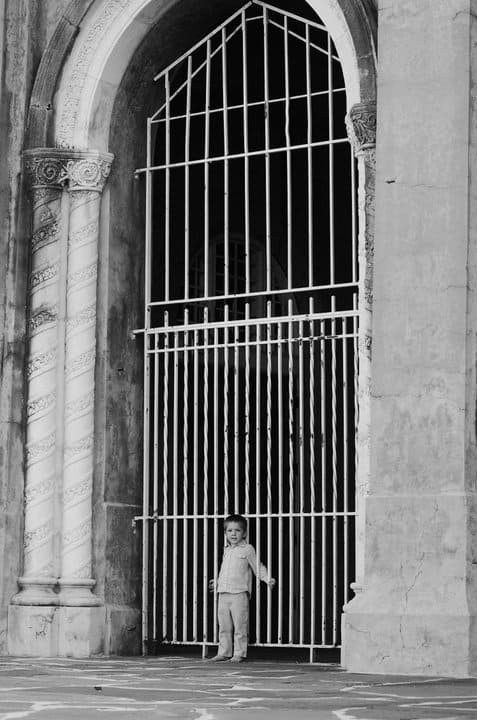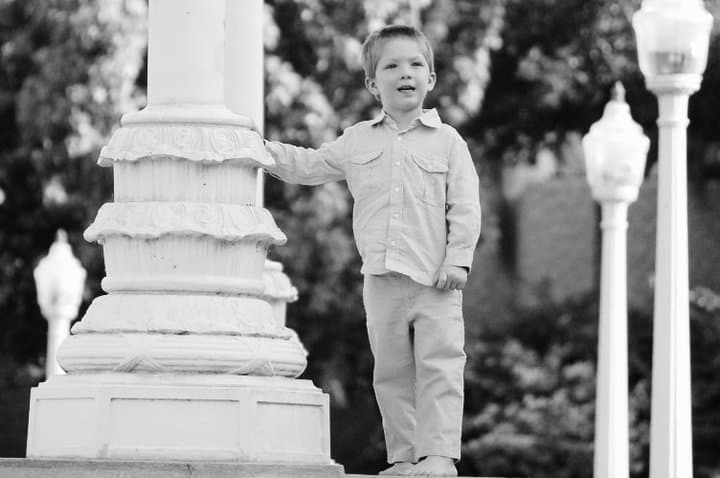 Not as hard as it looks huh? I just put each shot in black and white for an added effect and voila – free pictures of my kids! 🙂
There are SO many ideas online if you can't get your creative juices flowing. Just google kids photography or look on pinterest! Think about what types of backgrounds you can use that are within driving distance – it doesn't have to be fancy. A plain wood fence, an old barn, a botanical gardens, a lake, an old building, the possibilities are endless! One year the grass in our backyard was ridiculously high so we did our shots out in the tall grass against our fence in our backyard! You can see one of them below.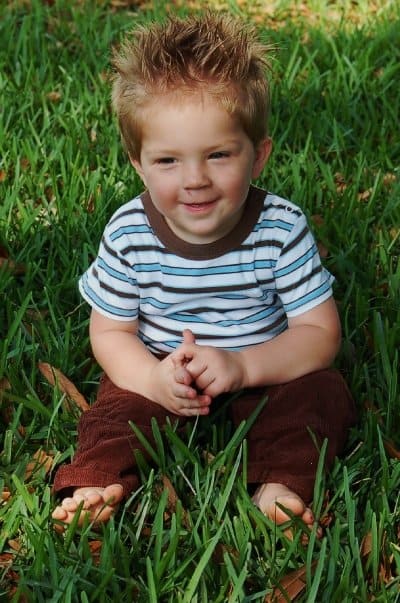 I'd LOVE to hear what you have done for pictures if you do your kids own photos! You can be inspired by just about anything and when you print your pictures out you can have the pride of knowing that YOU took the photos! It makes it even more precious.