Easy Ideas to Encourage Healthy Oral Hygiene Habits for Kids
This post may contain affiliate links, view our disclosure policy for details.
Disclosure: I participated in this sponsored campaign on behalf of Firefly®, REACH®, and One2One Network. All opinions stated are my own.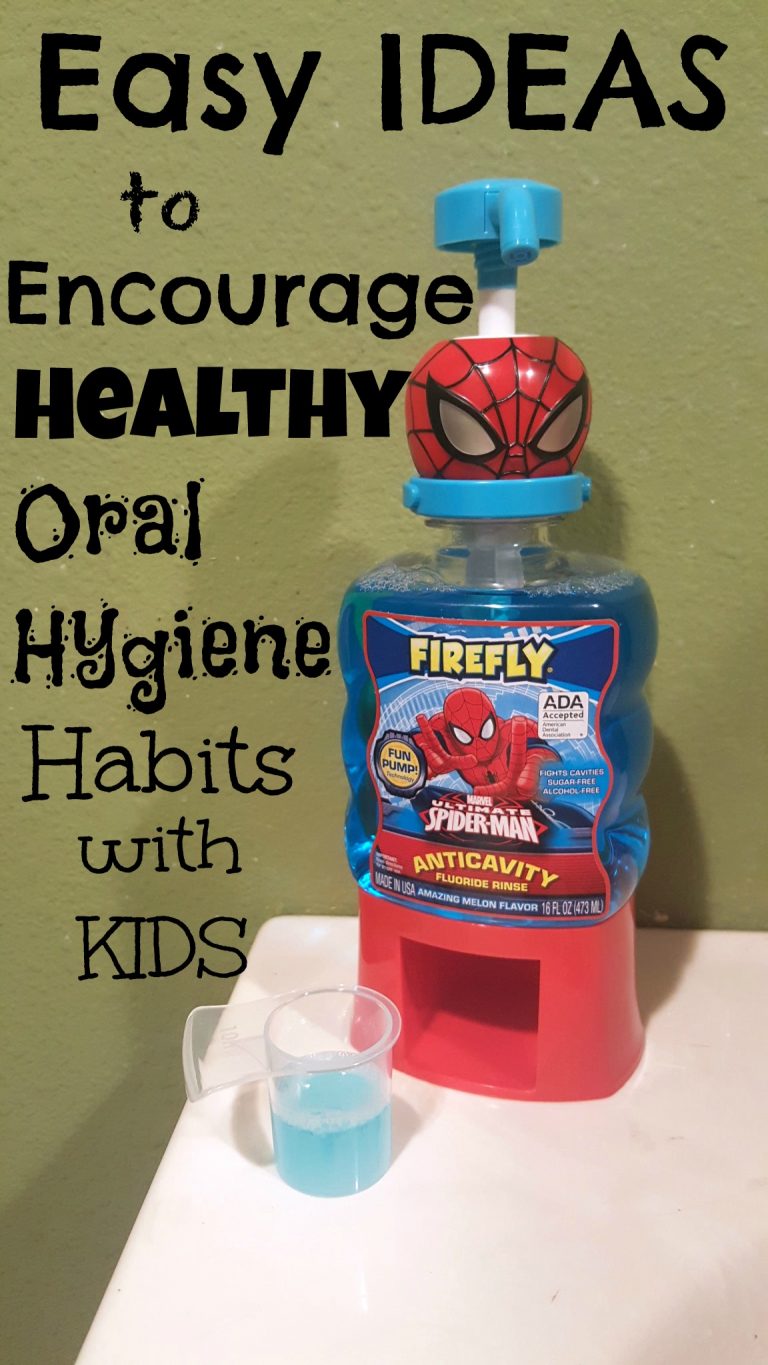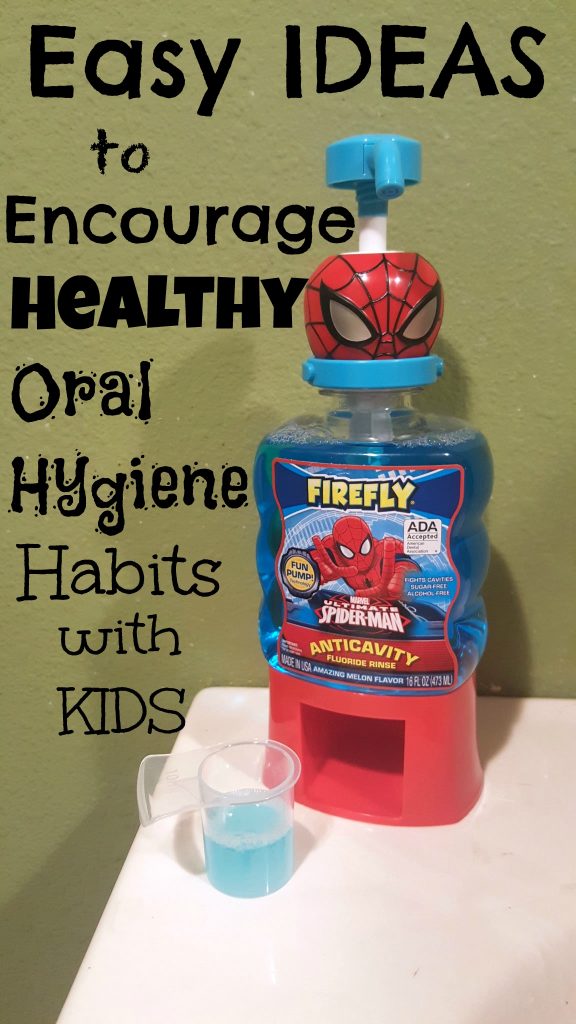 Summer is HERE and so it camping season! Although my boys are pretty good about brushing their teeth I really wanted them to help them encourage their little sister to learn to brush her teeth every evening together too. I've learned over the years that a few simple tricks make the effort worth it for the kids and get them eagerly running to the bathroom to keep their teeth healthy!
With my older kids the Firefly Spiderman Fun Pump Rinse has definitely done the trick! They LOVE using mouthwash but since I always have to open the bottle for them and then things get pretty messy we switched to this no mess system. It includes a little cup that's stored underneath the bottle and the kids can just pump out their own mouthwash! It's perfect! Plus it's sugar free and alcohol free.
Enter the Lights, Camera, Smile! Sweeps here!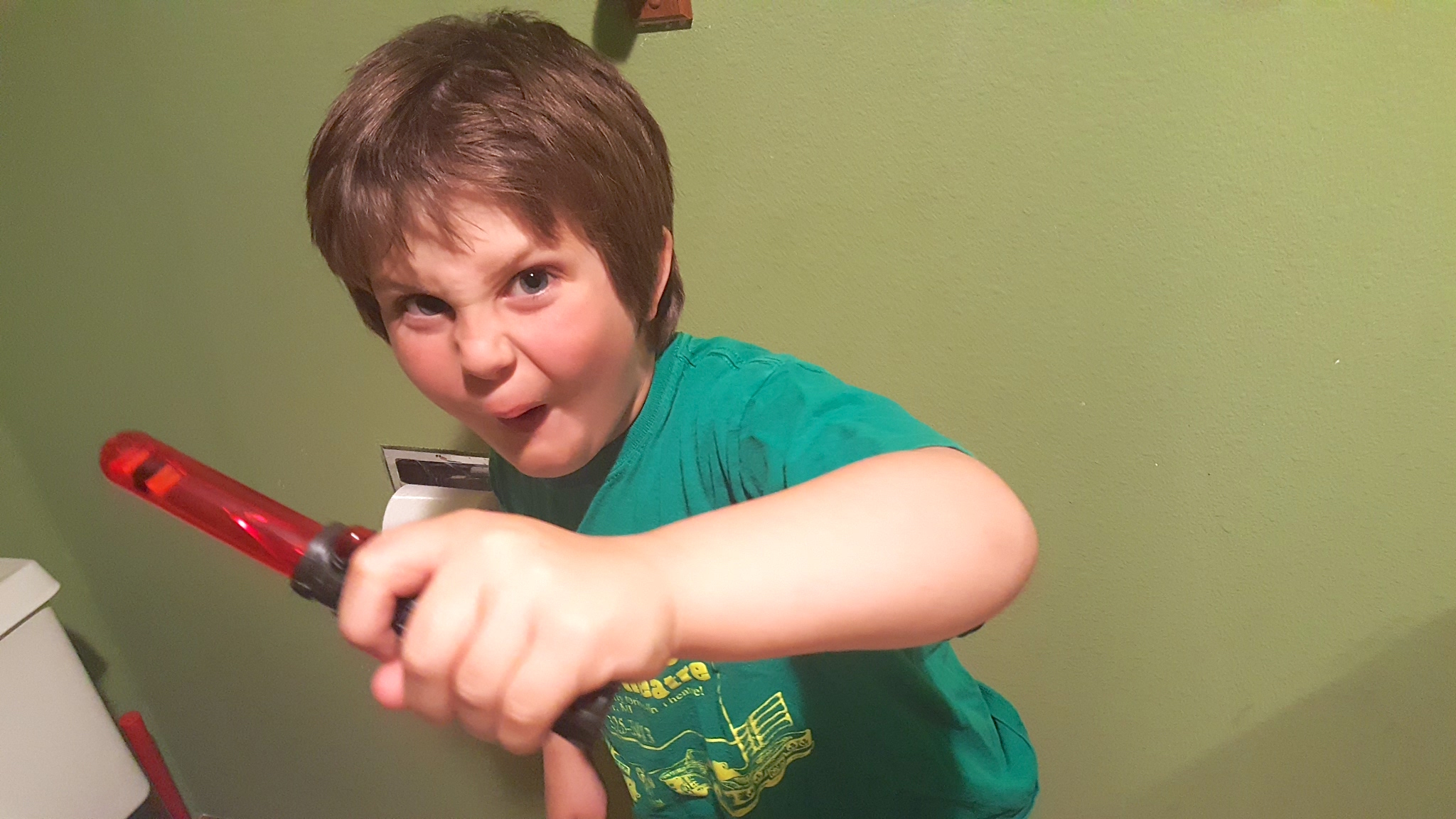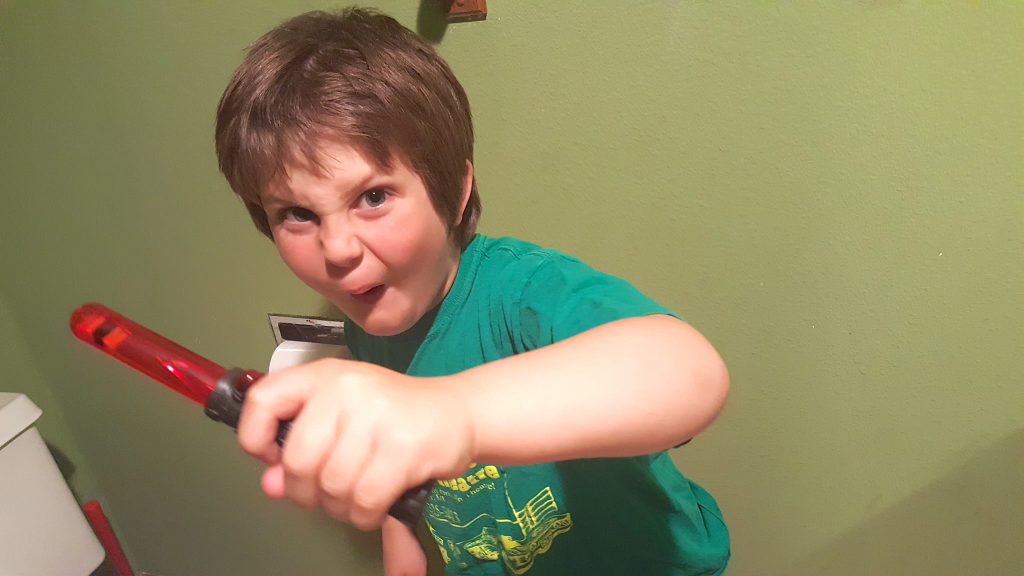 Another simple trick I learned when teaching kids to brush their teeth and even for my older kids is to have a fun toothbrush! It's crazy how even my tween gets excited over a cool new toothbrush! It's the little things huh? Above my son is playing with his new Firefly Star Wars Kylo Ren Lightsaber toothbrush – thankfully it has a cover over the brush for those times his light saber accidentally touches everything in it's path! Not only does the toothbrush light up for 60 seconds (helping kids to remember to brush a full minute on each row of teeth) but it also makes all sorts of light saber noises.
We recently all had some nasty virus so I tossed all of our toothbrushes and this was a great alternative for them since they were pretty upset I had to throw out their other favorite toothbrushes!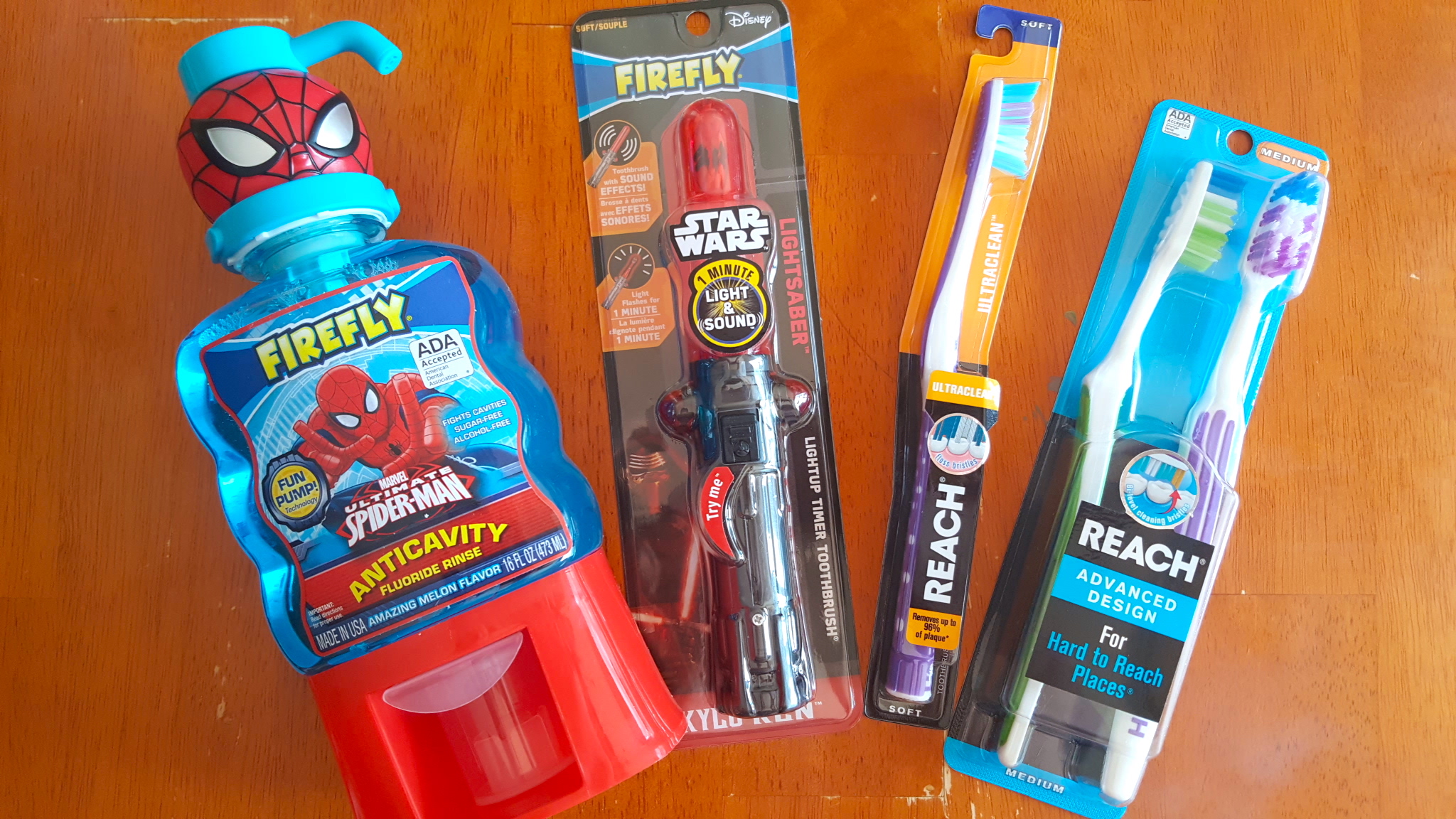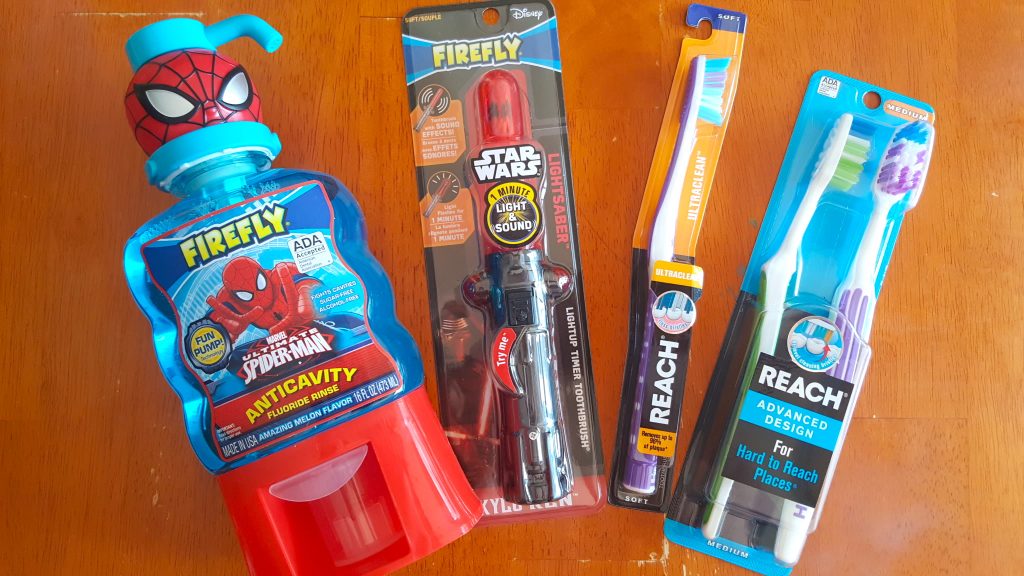 Even before working with Firefly® on this campaign our family has always bought their products. Especially the mouthwash cup set – you absolutely cannot go wrong with that one! I also really like their toothbrushes because I can usually find one of my kids favorite characters on them and they are a good affordable price for my family. (found at Walmart & Walgreens)
We also received the REACH UltraClean and REACH Advanced Design toothbrush. The REACH UltraClean toothbrush (available at Walmart & Target) is available in a single count or 4 count value pack. The REACH Advanced Design toothbrush has longer outer bristles to help clean the gum line and plaque on your teeth. It's available at Walmart & Walgreens in packs of 2.
Lights, Camera, Smiles! Sweepstakes
The Grand Prize is a trip for 4 to Hollywood! Make sure you ENTER HERE! It's simple and only takes a few seconds!! If you are the lucky winner make sure to let me know!