How to Stay Organized with Less Stress in a Happy School Year Season
This post may contain affiliate links, view our disclosure policy for details.
Back to School Season = Time for a NEW Organized YOU!

Happy School Year!
Have you seen the new commercials for Amazon's HAPPY SCHOOL YEAR campaign?! I fully stand behind this campaign in my partnership with Amazon in turning around our attitude when it comes to the back to school season! Instead of groaning that summer's over let's inspire our kids to be excited to learn! At the bottom of this post I've got a a set of 4 FREE inspirational bookmarks for you to print and use!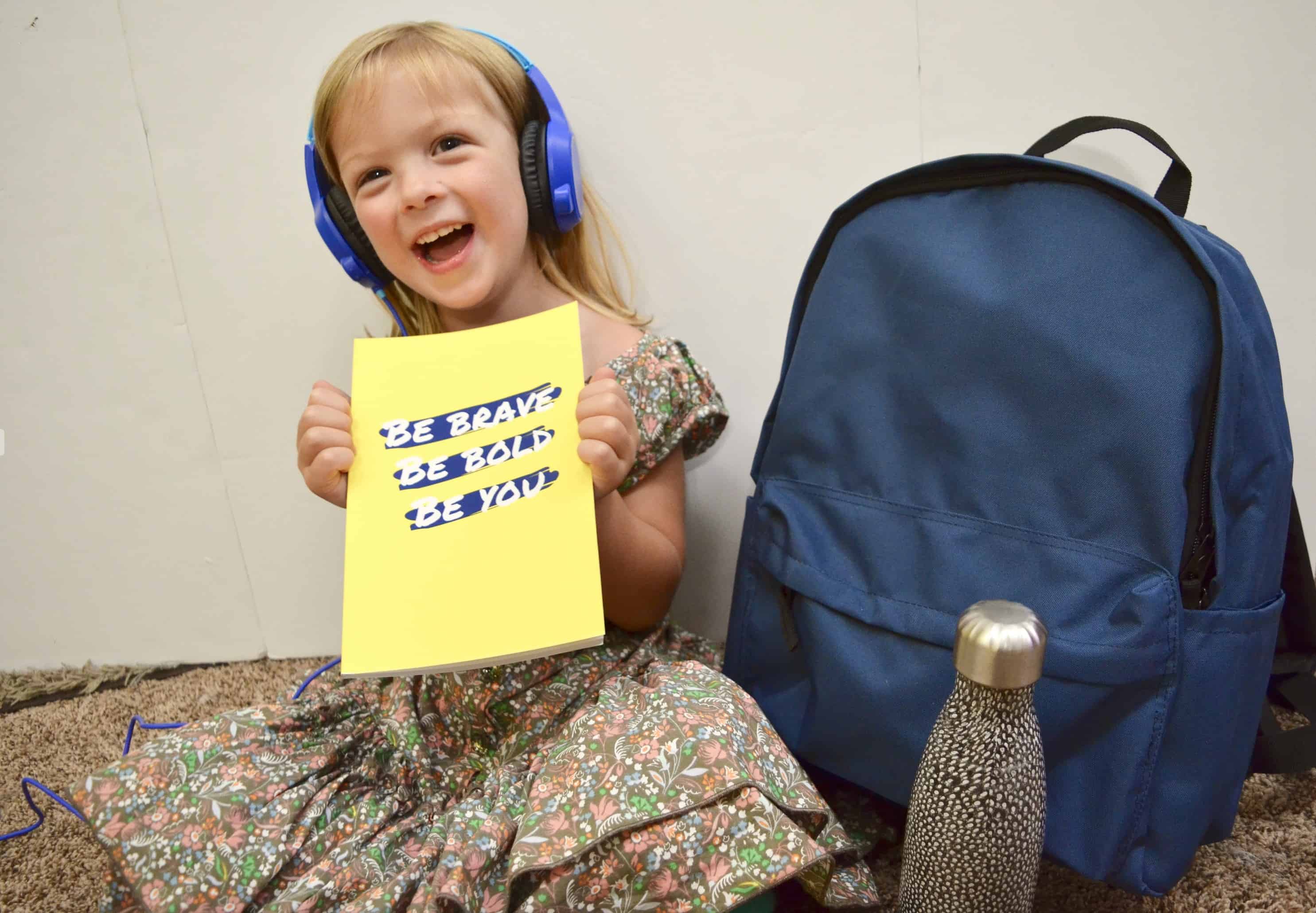 Somehow every year I wake up one morning and frantically run around realizing that school is about to start. Stress piles on. Headaches creep in. Frantic shopping trips and school supply lists make my eyes cross. I'm left wondering where summer got swallowed up at!
But NOT THIS YEAR! This year I'm taking back our new school year full of organization and energy!
I refuse to be surprised by the fact that school is starting…..just like every other year! This year our new School Year's Resolution is to start organized and stay organized! PLUS you can grab teacher gifts at the same time! Just add a gift card or two to your cart so your teachers can grab extra classroom supplies!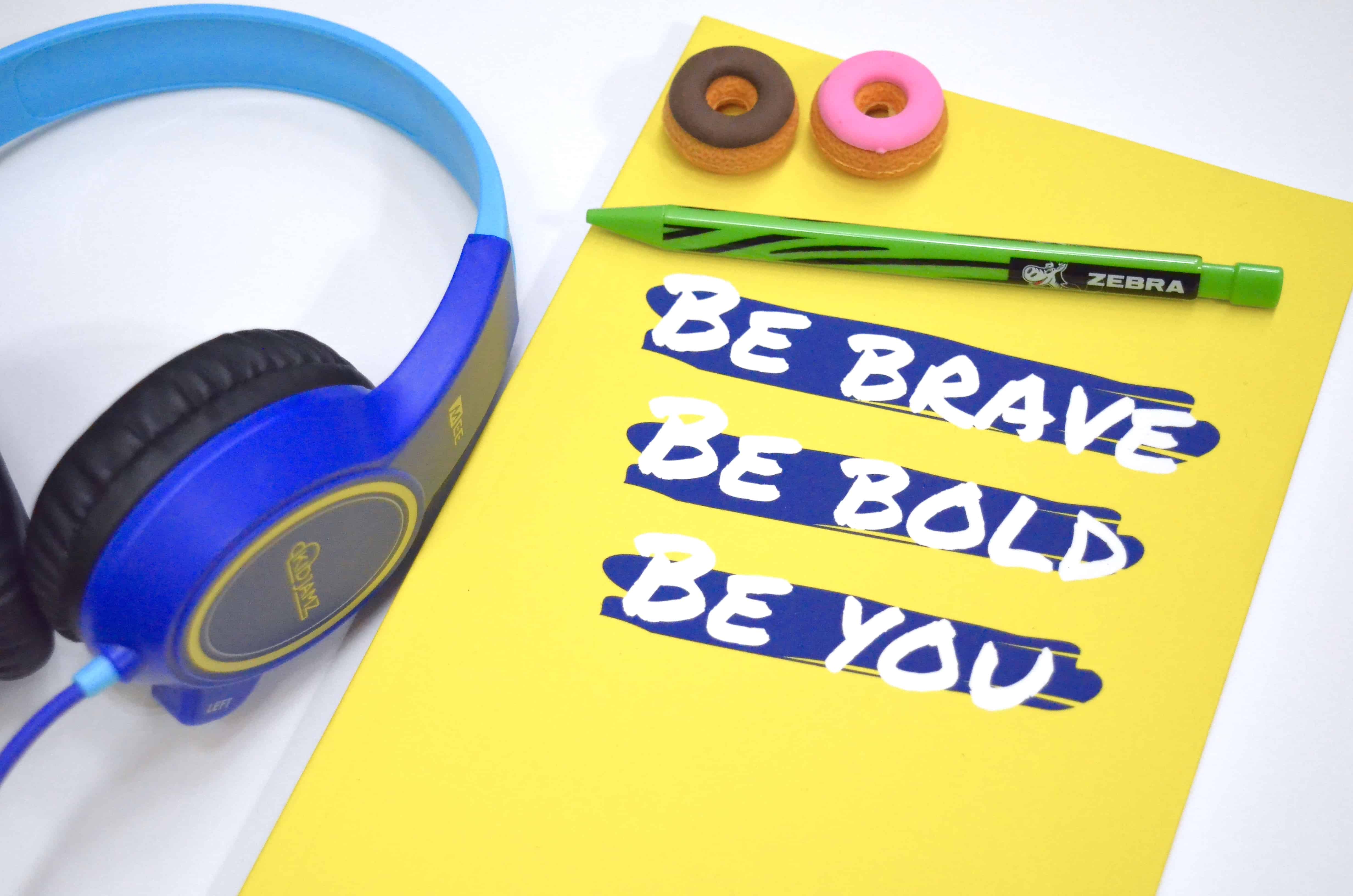 Whether you're staying organized with a new inspirational notebook like this Be Brave. Be Bold. Be You. daily notebook or splurging on too-cute-for-words Geddes Scented Donut Shoppe Erasers – there are all sorts of ways your kids can thrive in their personal styles while getting ready for school to begin!
Tips to Stay Organized During the Back to School Season: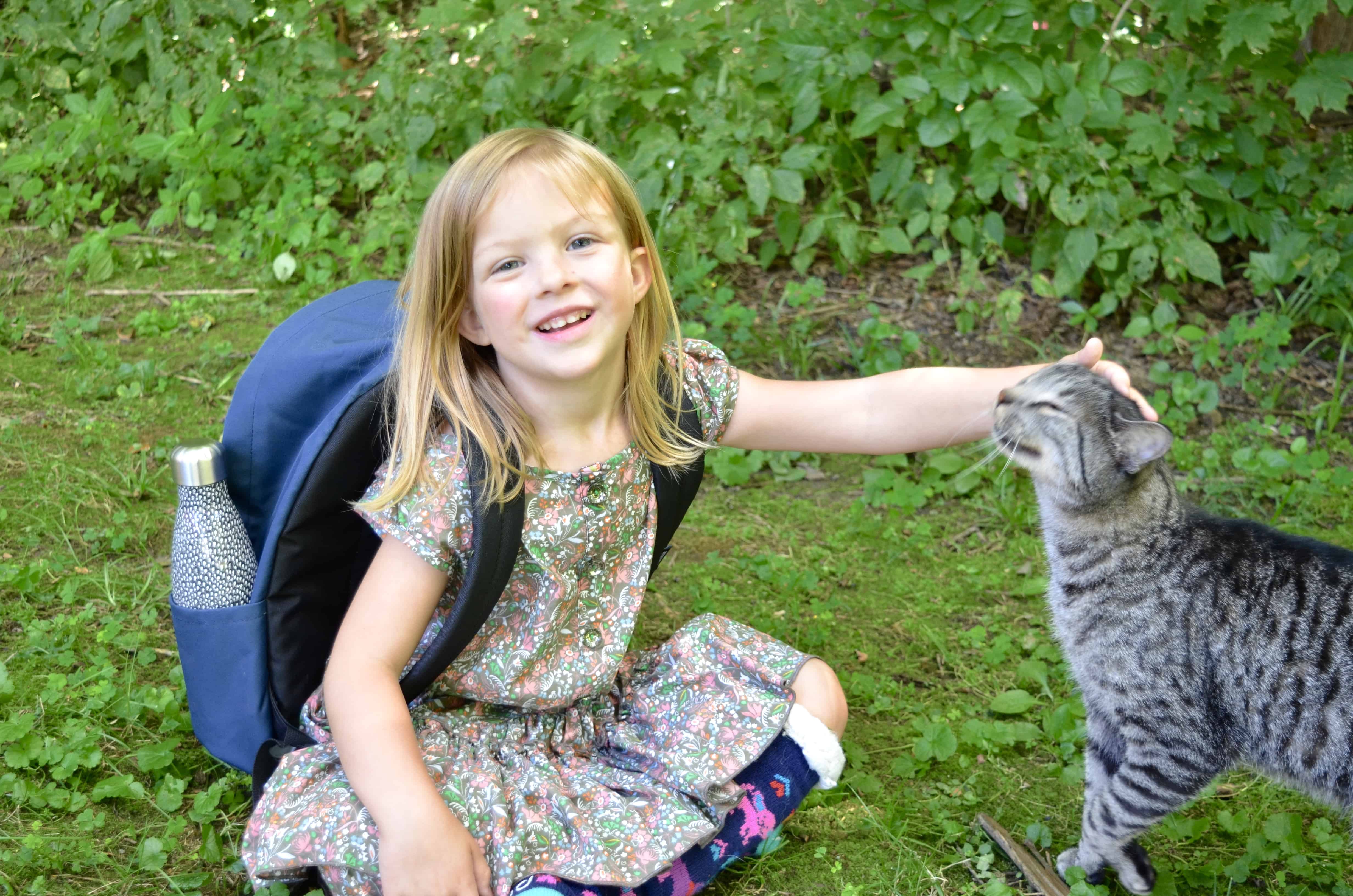 Shop for School Supplies Early!
There's nothing like waiting to the last minute for school supply and school lunch shopping to add on layers of stress to your already busy schedule. Shop now and kick back for a little fun before school starts! Surprise the kids with fun stylish folders, pencil boxes, outfits, erasers and more! Check out Amazon's Happy School Year page for some royally fun ideas to add to your back to school list!
Create a Lunch List & Snack Corner!
School lunches can be a point of frustration on top of your already busy schedule. Make a list of lunch ideas for your kids that you can refer back to at a glance as you're prepping your grocery lists! Designate a container of snacks for "school only" and let the kids help you pack their lunches!
Hang your School Calendar on the Fridge!
Keep your upcoming schedule with orientation dates, sports meetings, and school supply drop offs right where everyone can see them – even if you use an app to stay organized!
Designate a Backpack Hook for each Kid!
Instead of greeting your kids at the door and stepping over backpacks and papers thrown everywhere, install hooks for their backpacks and lunchboxes to get dropped off as soon as they walk in the door! They can even place their shoes under their hooks!
Start Fixing Your Sleep Schedules NOW!
We're guilty of staying up WAY too late and sleeping in way too late….all summer long! But that doesn't help my kids or myself get ready for our new school schedule waking up early. Three weeks before school starts, begin bumping up bed time by the half hour until you reach your child's normal school year bedtime. You'll feel much better slowly easing into the routine!
Pick up locker and school organization items here!
---
Tips for Organizing School Lunches: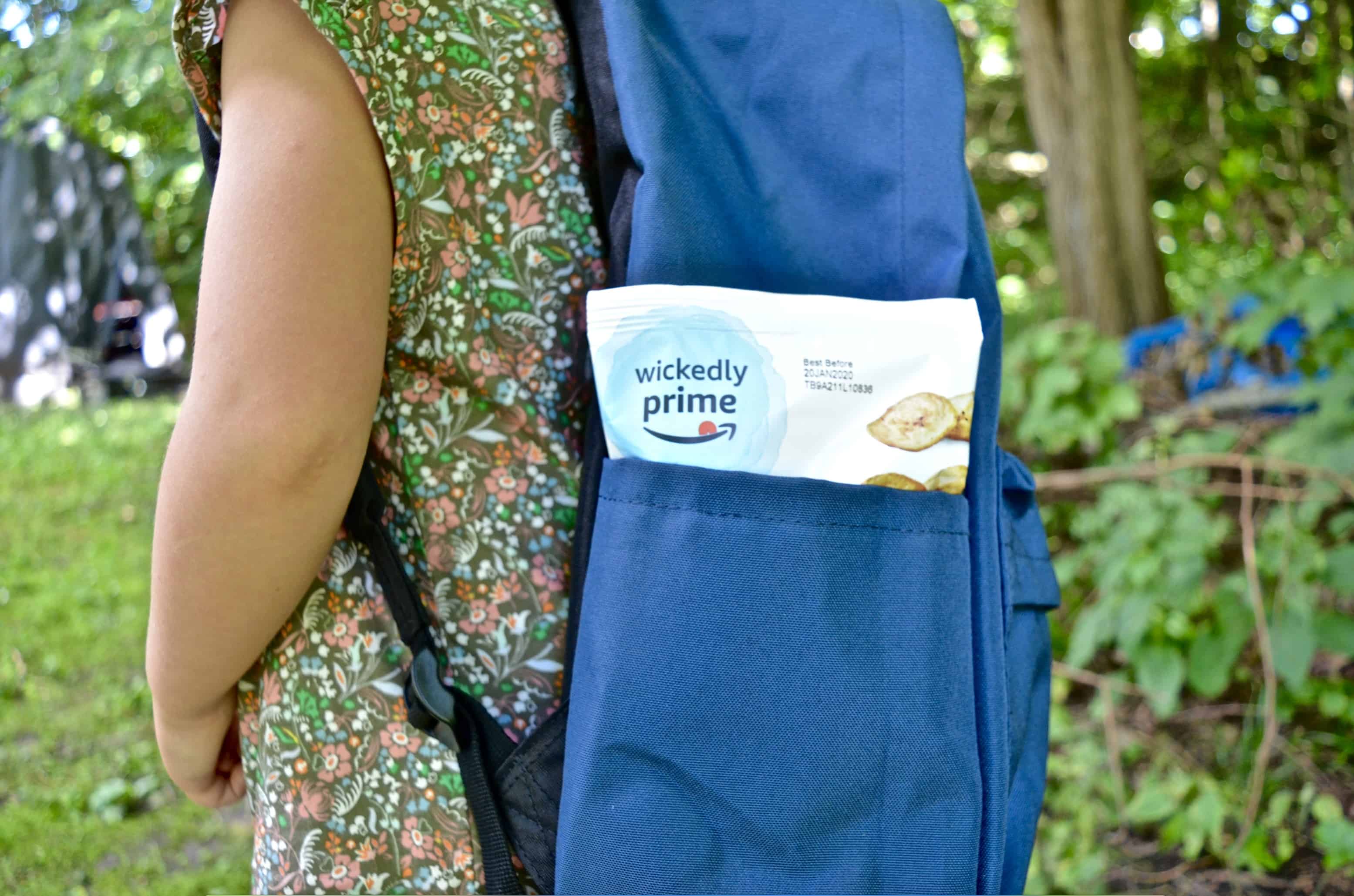 School lunches seem to be hurried and random stuff gets thrown in at the last minute. Here are some tips to help you stay ahead of the game!
Pack the night before!
I can't stress enough how much easier it is when you're heading out the door to have your school lunches packed the night before! It saves so much time when you're already rushing in the morning.
Keep it convenient!
Whether you choose to buy individually wrapped snacks or pre-prep individual containers from bulk snacks, having quick access and snacks ready to throw in lunch boxes is far less stress than needing to prep everything the morning of!
Cook extra dinner for school lunch leftovers!
This is a big deal in my house! I purposefully plan my dinners to make enough leftovers that everyone can take them to school the next day. Not only does it provide a wider variety of lunch options but it's one less meal you have to plan for!
Don't forget to pick up fun new lunch boxes for the school year here!
---
Fun Educational Ideas to Unwind: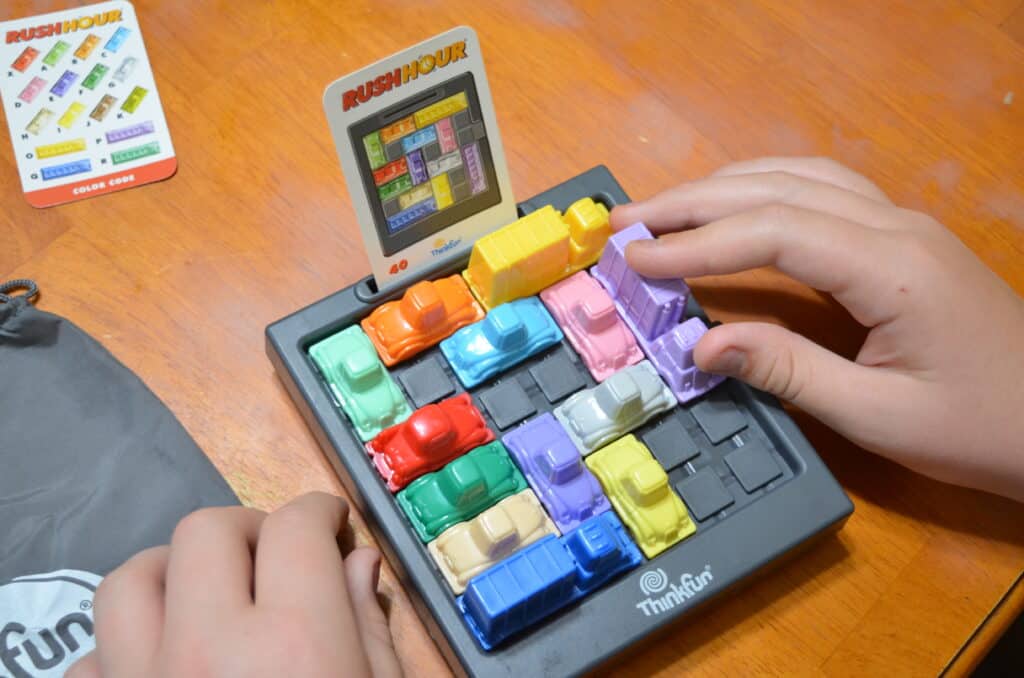 There's no doubt that hectic schedules aren't just tough on parents – it's tough on kids too! Here are some fun, educational ways for your children to unwind after a busy day!
Educational TV Shows & Games –
The Fire HD 10 Kids Edition Tablet is awesome because it has 32GB internal storage (expandable up to 256GB), up to 10 hours of battery life, a year of FreeTime Unlimited (20,000 books, apps/games & educational content – 1000+ in Spanish!), and parent controls! There are plenty of educational shows on Amazon Prime like Tumble Leaf, Creative Galaxy, Magic School Bus, Reading Rainbow, and more! In addition to learning something new while watching shows there are oodles of strategy games and educational learning games via apps as well!
Strategy & Board Games –
Strategy games are a great way to unwind both by yourself and together as a family! I love ThinkFun's Rush Hour game which has 40 different challenges to work through on your own. Games like Klask and Sorry are a great way for families to spend some time laughing together with some mild competition!
Puzzles –
Good old fashioned puzzles are a nice quiet way to let kids have a break from the noise and rushing around that comes with the back to school season. Set up a small table or desk in a quiet corner that your kids can use for their puzzles.
Books –
This is an obvious relaxing choice and one I wish I had more often! Rotate out new books for your kids to sit and pick out to unwind after a busy day! Some of my favorite series for kids is the Notebook of Doom, The Last Kids on Earth, I Survived, and Land of Stories.
Go Outdoors –
There's something calming about being outdoors! Whether you're kicking it back by your fire pit, fishing, or just reading a book in a hammock, head outside and enjoy your surroundings!
---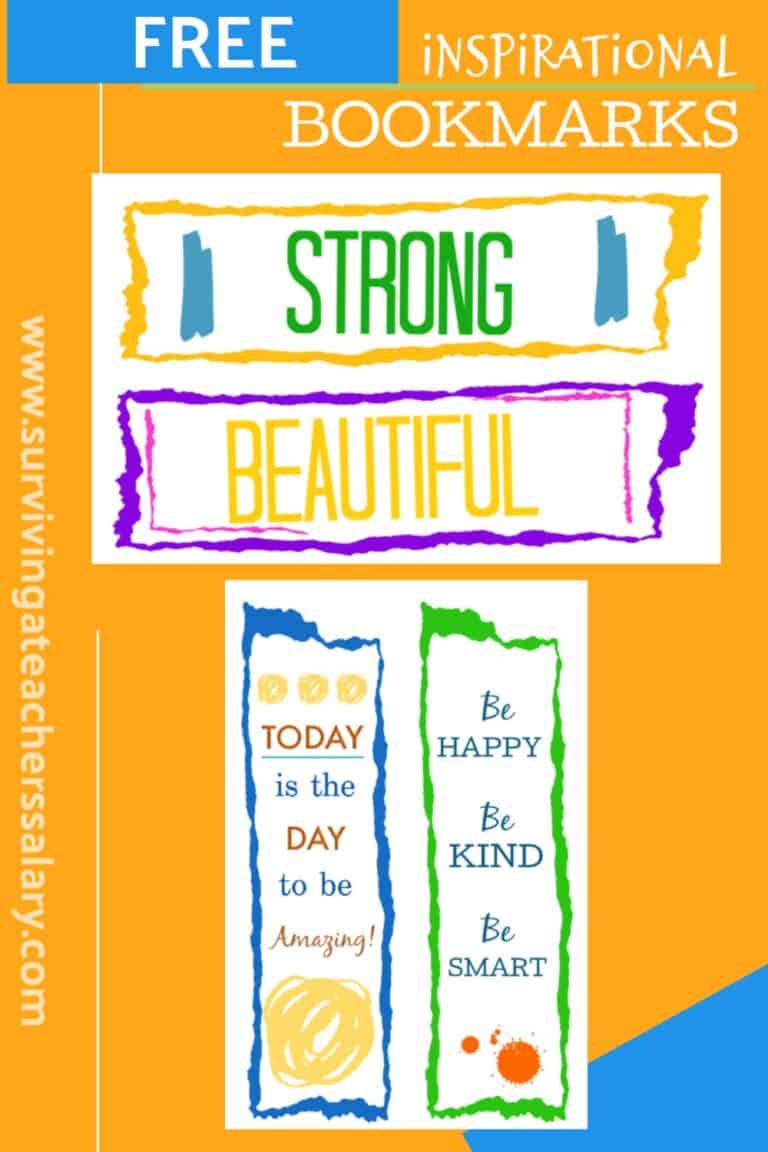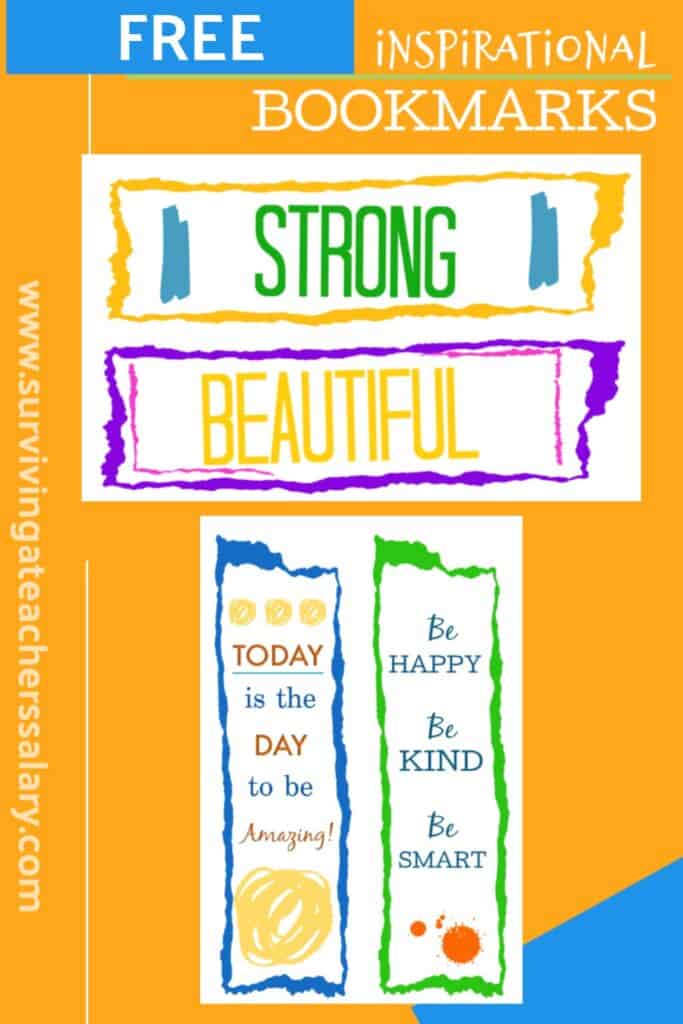 To encourage you and your kids to unwind with a good book I've got a a set of 4 FREE inspirational bookmarks for you to print! Make sure to laminate them so that they will last longer!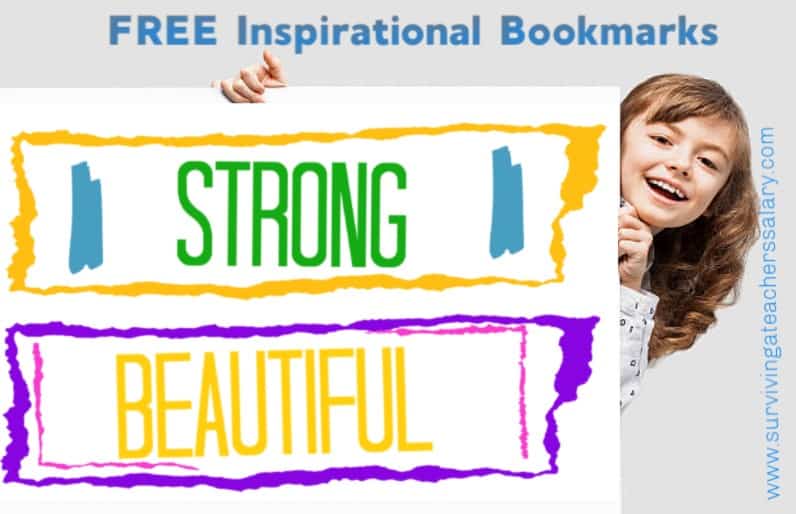 These also make great book party gifts and reward box treasures!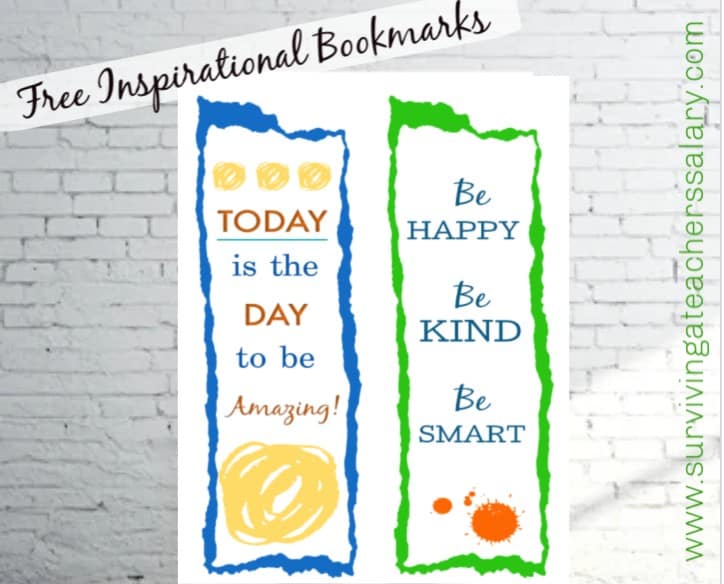 Bring back the excitement for learning and have a HAPPY SCHOOL YEAR!