How to Make Your Own Fishing Easter Game Tutorial
This post may contain affiliate links, view our disclosure policy for details.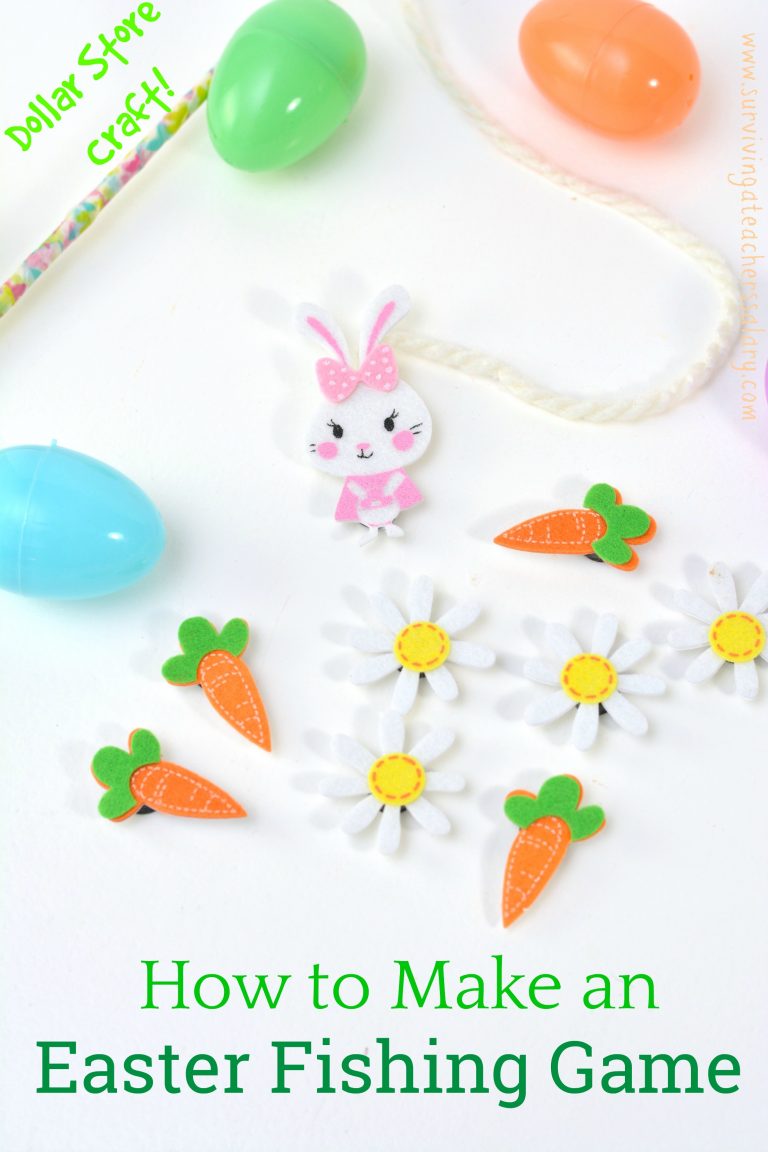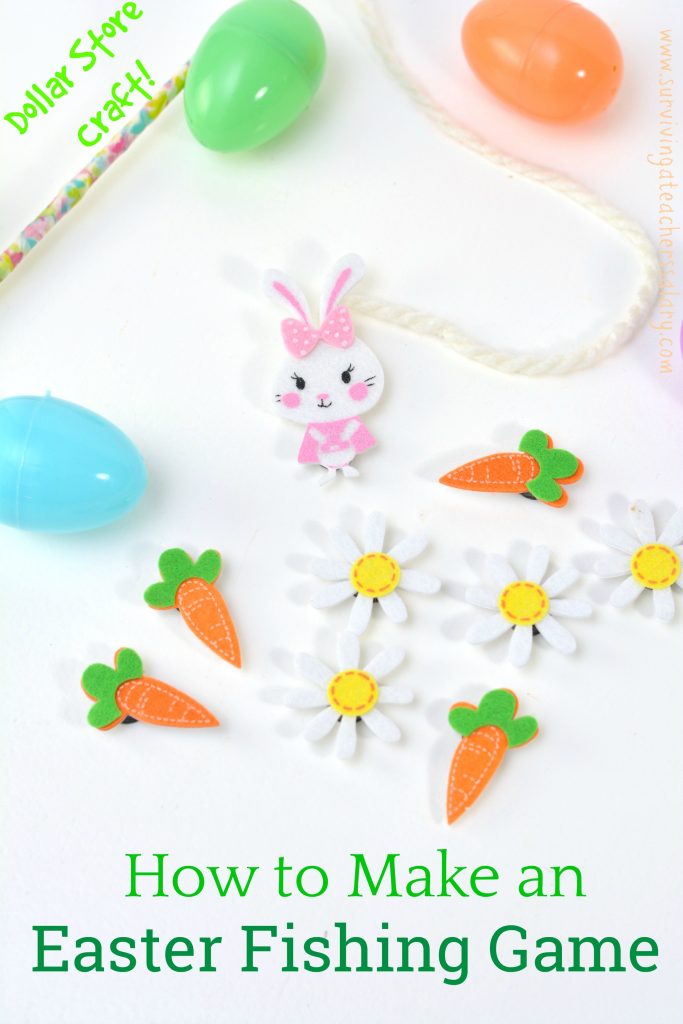 I LOVE dollar store crafts because they are so cheap and easy to put together. Especially for holidays like Easter that only come around once a year. This DIY Fishing Game is super fun for kid's activities and great for working on motor skills! Make several of them and put your classrooms into groups – you can even write letters or numbers on the back of your "fish" and incorporate educational activities into it.
Fishing Game Materials:
● Wooden dowel
● Easter colored washi tape
● Easter-themed small foam or felt craft shapes
● String or yarn
● Small round magnets

● Hot glue gun
Fishing Game Instructions: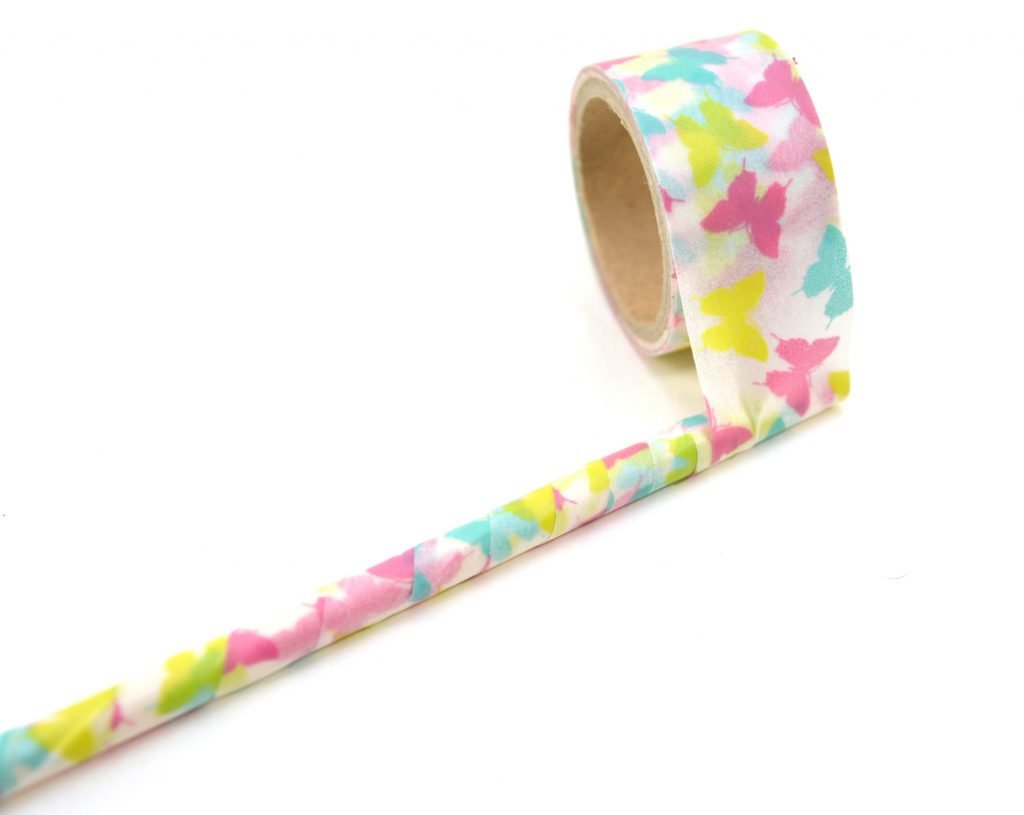 1. Wrap a wooden dowel in Easter colored washi tape
. This does not have to be perfect, just continue to wrap the washi tape around the dowel until it is completely covered.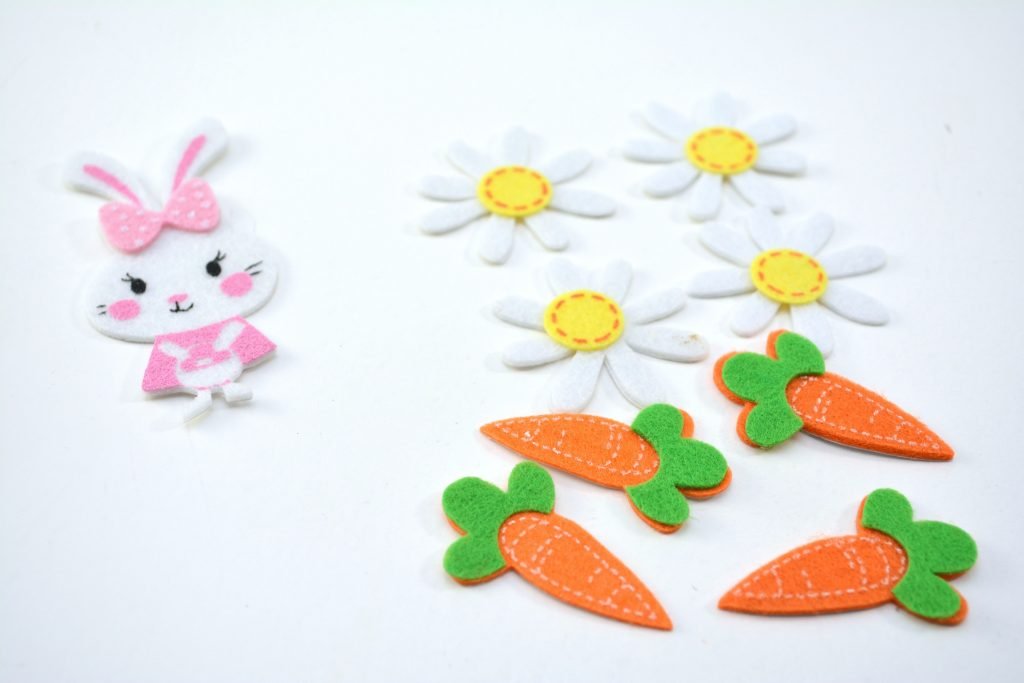 2. Decide which Easter-themed foam or felt craft shape is going to be at the end of your fishing pole. We found our pack of felt craft shapes at Michael's, and they had bunnies, carrots and flowers. So, we decided to place the bunny at the end of our fishing pole, so that we could have her go fishing for carrots and flowers to fill her basket.
3. Use a hot glue gun to glue a small magnet to the back of the craft foam shape, and towards the bottom. The closer the magnet is to the bottom of the shape, the easier it will be for kids to "go fishing" for the other items.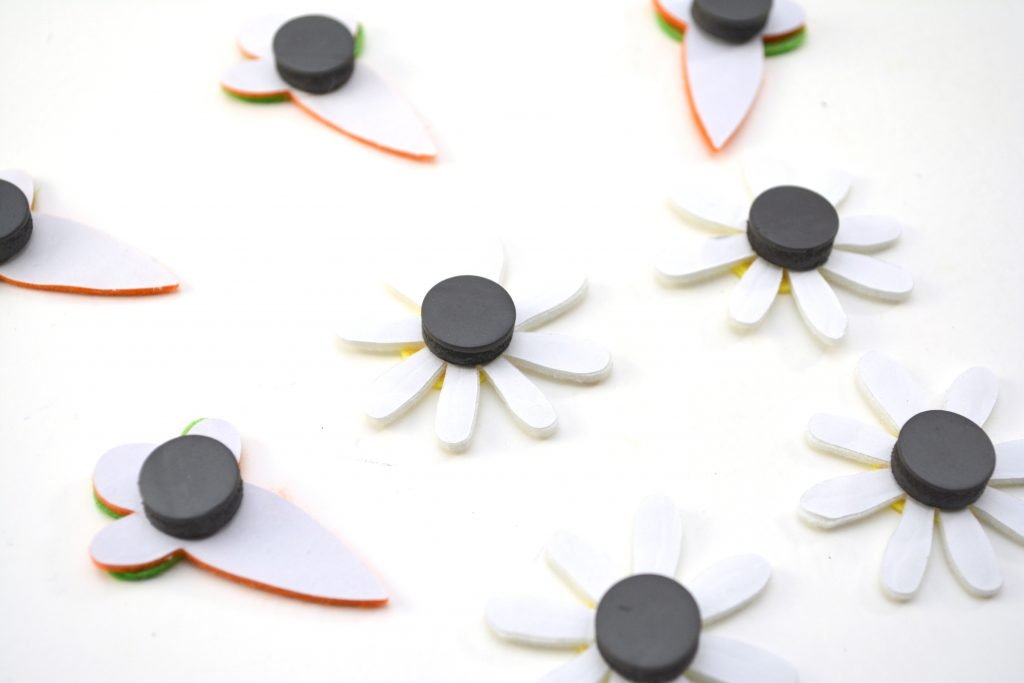 4. Glue small magnets to the back of the felt or foam craft shapes that will be the items your child will "go fishing" for. In our case, it was flower and carrot shapes.
5. Hot glue a piece of string or yarn to one end of your fishing pole.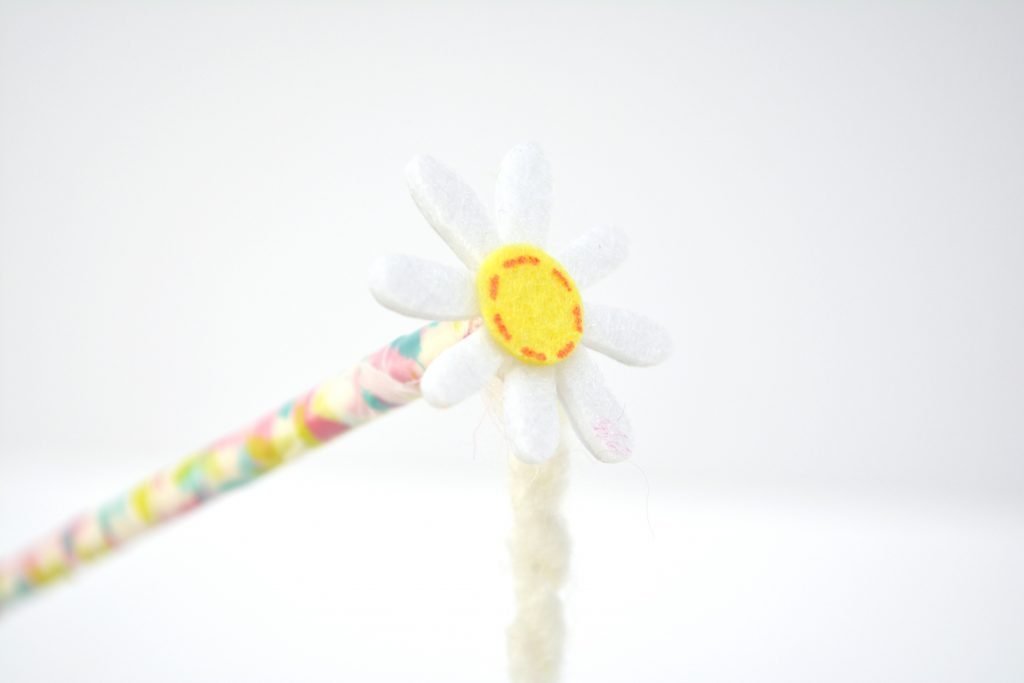 6. If you like, glue a felt or foam craft shape to the end of your fishing pole to cover where the yarn is attached. This is an optional step that you can skip if you like.
7. Attach the other end of the string or yarn piece to the back of the object you would like to have at the bottom of your fishing pole.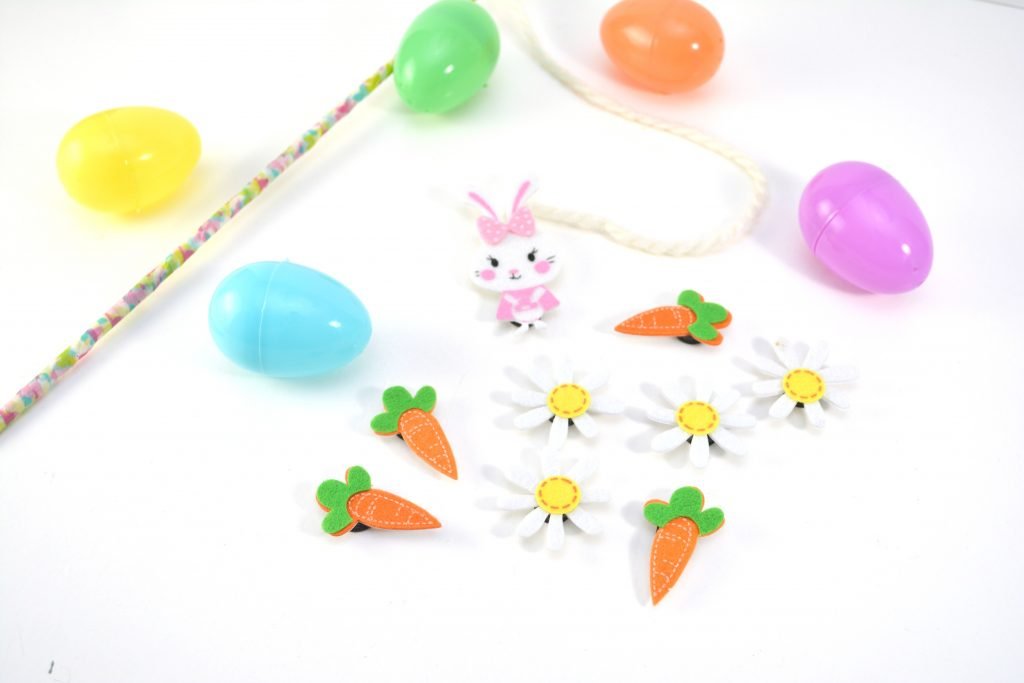 8. Have your child lower the fishing pole down to the desired objects on a table or the floor, and let them have a blast with their very own DIY fishing game.
Check out these other posts: