FREE Educator's Account – Epic! Unlimited eBooks
This post may contain affiliate links, view our disclosure policy for details.
 I came across this company called Epic! which has an app for both iOS and Android devices and will also work on laptops and Chromebooks. It's FREE for educators & librarians in elementary schools in the USA AND in Canada (sign up HERE) and very inexpensive for families wanting to use it (see below – 1 month FREE).
The Epic app is geared for ages 12 and under. So what exactly does it offer you? 10,000 free e-books (many with audio) for your child/student based on their interest level. We're working on getting an account set up for our school! For the FREE teacher account you DO need to sign up with a school e-mail BUT I've been watching their Facebook page and they are letting everyone know if you are an educator without a school address (like us) to e-mail them and their support staff will work with you to get set up.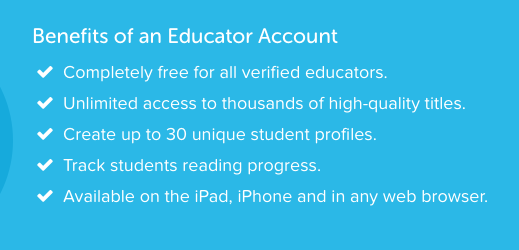 I love that each teacher can have up to 30 students profiles (their app says 30 but their FB page says 36?) on it and you can track their reading progress. I scanned through some of the books offered and it looks really good! Hey – if it's FREE it's worth checking out right?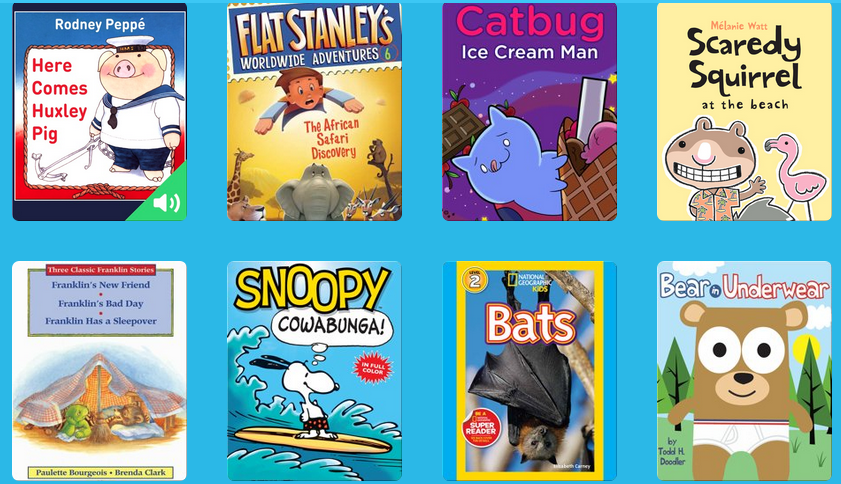 They have oodles of categories to choose for each profile.
*Note – prices may be different than original post.
FOR FAMILIES: So of course there is a fee for non-educators but considering all that you are offered in my opinion it really isn't a bad price. PLUS there's a 1 month FREE trial you can sign up for here. We've been scouring for free e-books that we've been buying on Amazon. We've also been trying to rent books for free from our library for my kids who are voracious readers.
This will really streamline the process for me and open up a LOT more reading options for them. Our library is unfortunately pretty lousy when it comes to e-books. You can have up to 4 children's profiles on the account for the price of 1. I love that I can track my children's reading and they can earn virtual badges for completing certain goals.