Family FUN Night + How to Grill a Frozen Pizza
This post may contain affiliate links, view our disclosure policy for details.
 Disclosure: This post sponsored by Jack's Pizza.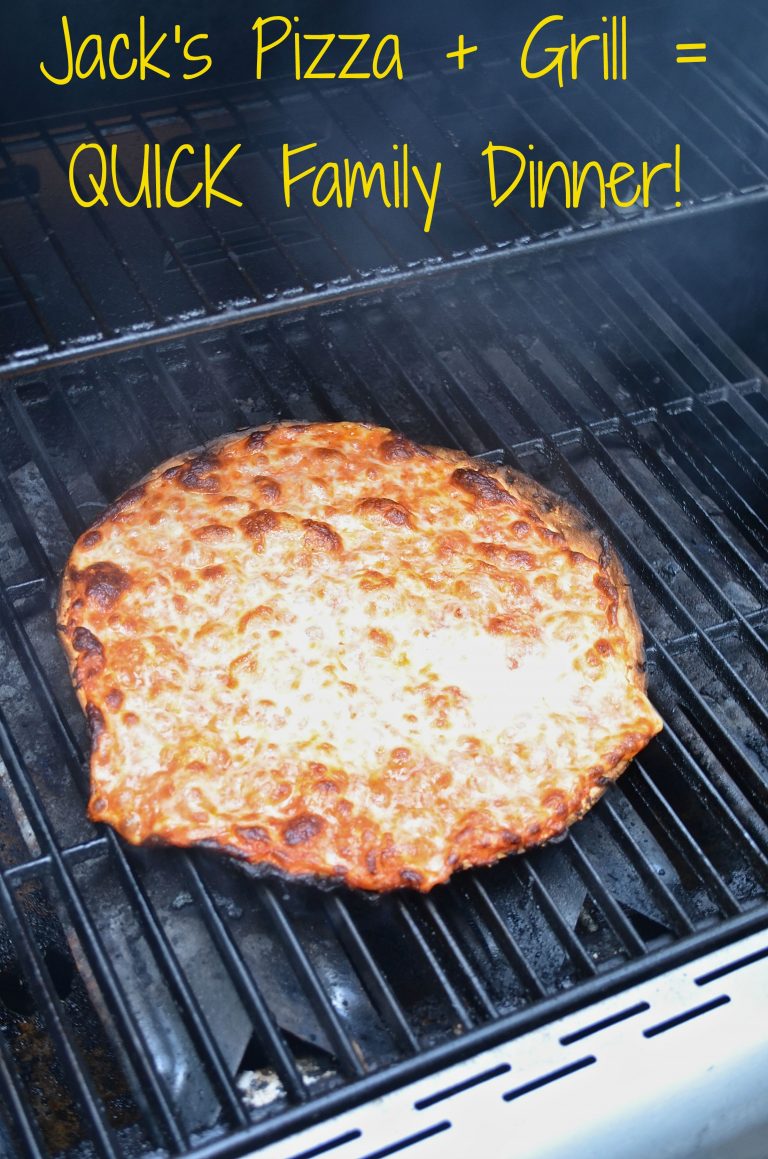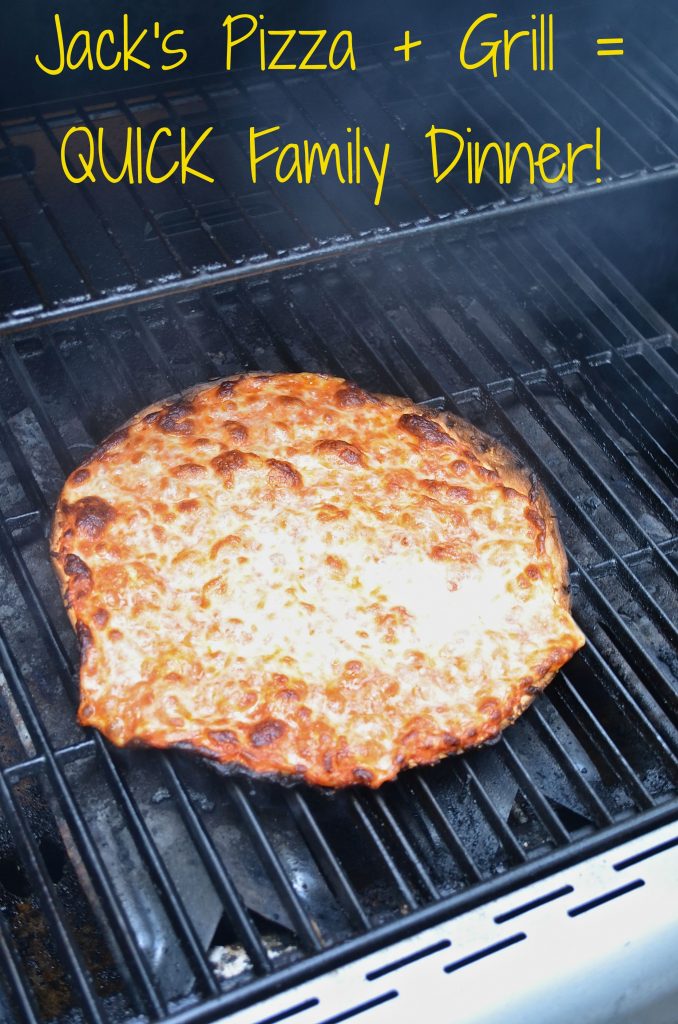 Family Fun Nights are SO important to my family! In fact they are SO important to us that we set aside every Friday night to have a family fun night! As the kids are older and join extracurriculars or get jobs we may have to shift it to once a month, but for now we all look forward to our family fun night each week! By the time Friday rolls around we are exhausted and completely ready for the weekend!
So Friday nights consist of a QUICK meal, followed by games or popcorn and a movie. It provides us some sort of routine and organization no matter how crazy our week has been. It's a fun way to signal that school is done for the week! Whether it's board games, outdoor games, video games, or watching the newest movie release – as long as we're doing it together as a family we're ready to go! It's great to change it up a bit each week too!
Quick Family Dinner Idea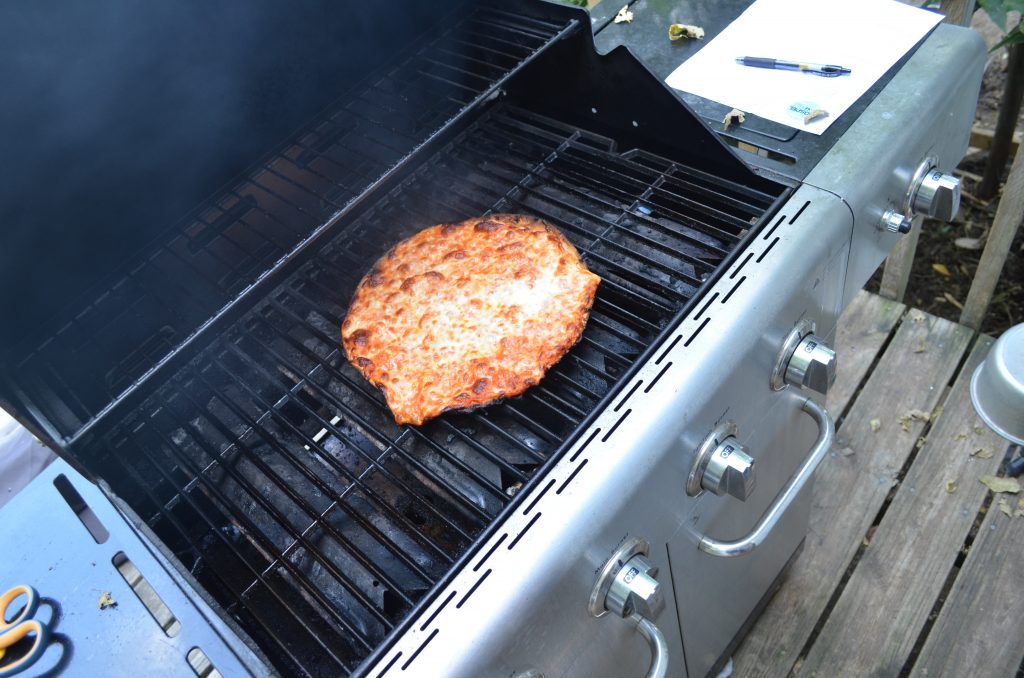 15 minutes – that's ALL you need for this quick family meal. That's the MAX time you need to get your grill fired up, cook your Jack's Pizza, and have the table set ready to eat! Drinks included! If you have ever cooked pizza on a grill you absolutely MUST! It's SO quick and absolutely delicious! The smoky flavor is incredible!
We love grilling Jack's Pizza specifically because not only does it have 100 percent real Wisconsin cheese and a preservative-free crust it's also that perfectly thin pizza that grills evenly. We've never had lumps of frozen or cold spots inside because it was too thick to grill – it literally took a few minutes straight onto the grill till it was completely cooked and pulled right off again. Which also makes it ideal for cooking several pizzas at a larger gathering as well. Not sure if your local store carries Jack's Pizza? Search for it here!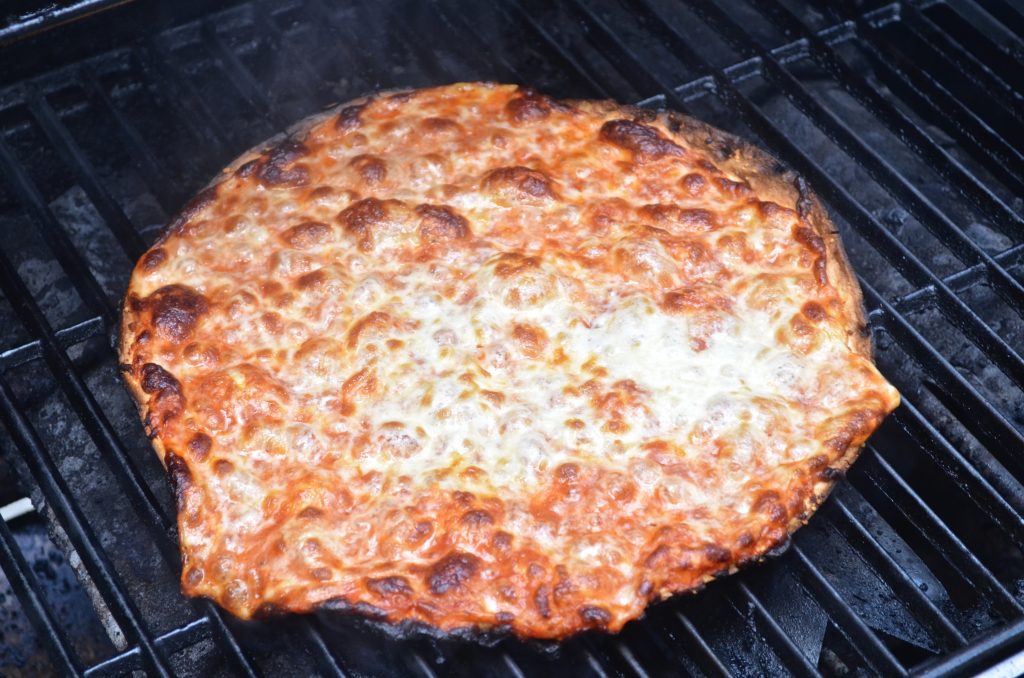 I do recommend staying right by the grill once you add the Jack's Pizza on however because it cooks so quickly you're likely to burn it if you step away! Although we do like ours a little on the extra cripsy side. Mmmmm the cheese bubbles up and browns perfectly! We use the cardboard that the frozen pizza was packaged with to slide underneath the pizza on the grill so we don't have to dirty any additional dishes. It's a Midwest favorite and a total life saver for a quick meal night!
We also throw our cast iron pan onto the stove and grill up some green beans or other finger food to have along with our Jack's Pizza. We had never really thought about grilling our pizza till we noticed it on the Jack's Pizza packaging and I'm pretty sure now we'll never make a pizza in the oven again! It was THAT good!
Family Fun Activity & Game Ideas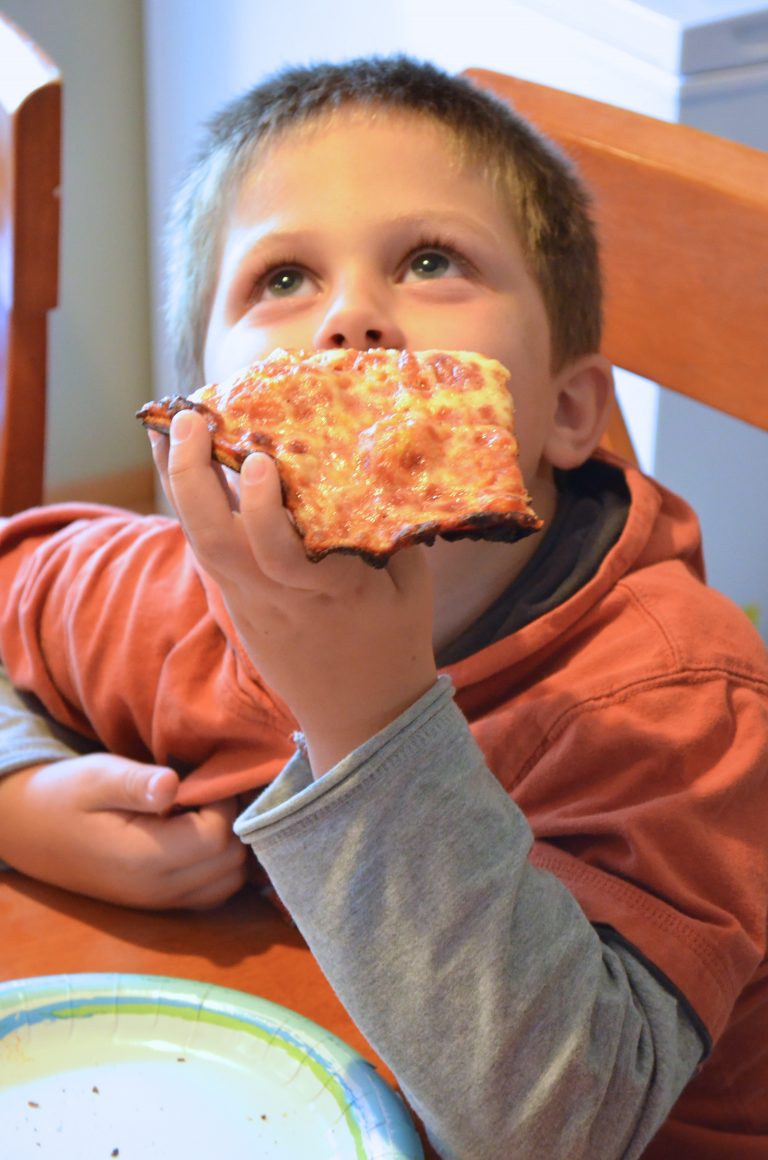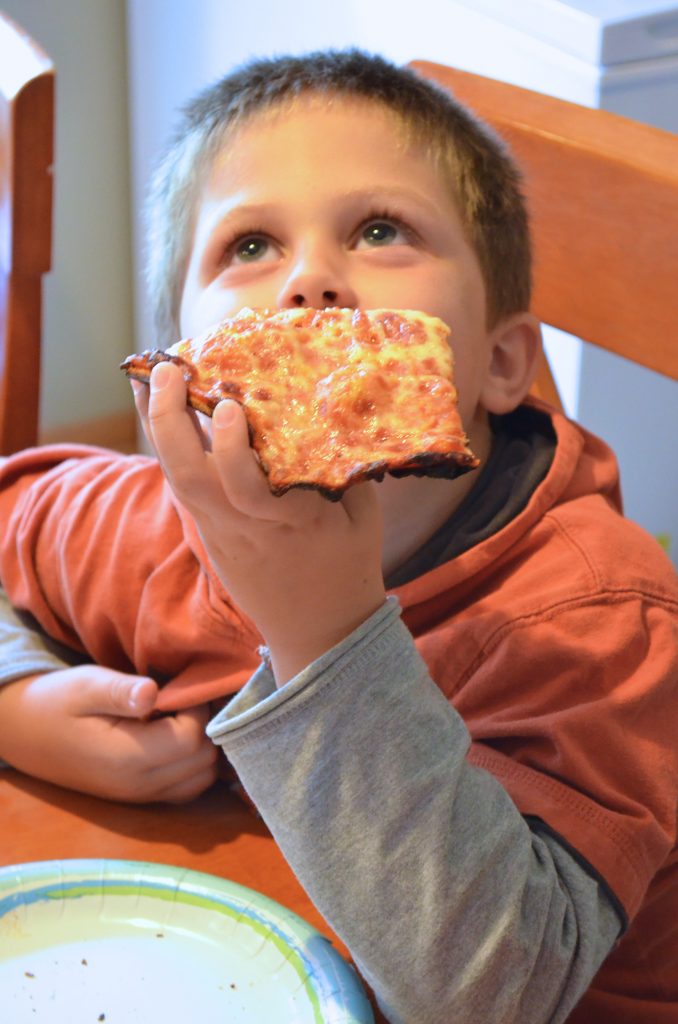 Depending on the age and interest of those in your family your family "FUN" ideas might be different than ours, but here are a few to get your creative juices started:
Board Games – from classic games like Monopoly to card games you can always find a game everyone wants to join in on. Several times we've also purchased old board games from the thrift store and painted over them (acrylic paint and/or mod podge) to create our own board game! We've done this best with old Monopoly boards but you could easily do it with old Clue games, Candyland, dominoes, cards, etc.
Scavenger Hunts – Scavenger hunts take a little bit of prep work but they definitely make for unforgettable family fun. These can be customized and tailored to your family's ages leading kids just around the house, down the street, or various places in town if they can drive.
Outdoor Games – Lawn bowling, frisbee golf, obstacle course and flying kites are just a FEW of our favorite outdoor activities. When the weather is nice we spend a lot of time outdoors so we get pretty creative in this department. We've had paint flinging contests (empty cardboard boxes make great markers!), target practice and egg dropping experiments too. Bocci ball, croquet, and any other outdoor game goes on our list!
Projects – Sometimes we change things up a little and use our Friday Night Family Fun to add a little bit of learning experience into our kid's evenings. The kids have worked with us to build a clubhouse, a chicken coop, a rabbit hutch, a pig pen, a tower of boxes, props for school plays, and other creative things. Although it might be working we are doing it together and usually learning something new.
Crafts – Most kids love crafts of various sorts but sometimes you have to really find their interest. Whether it's going character specific like Minecraft or Hello Kitty or you're making a gift for a friend crafts can easily be found for everyone. From garden stepping stones, keychains, handprint canvas paintings, Perler Beads, painting furniture or stenciling walls, knitting, sewing, latch hook kits, mod podging, ceramics, duct tape wallets, and designing t-shirts are just a few ideas to spark some creativity.
Video Games – Video games are another fun thing we've done together as a family which might be a little harder to interest everyone if you have a large age span of kids but fun nonetheless. We've spent evenings in competitions on trivia, car racing, and sports games.
A special thanks to Jack's Pizza for sponsoring this post! Check them out on Facebook!