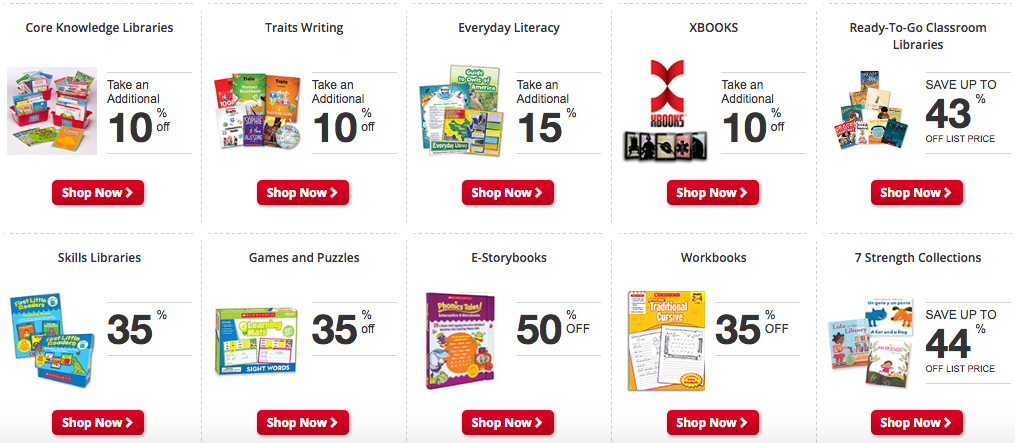 If you've been needing to put in an order at The Scholastic Store now is the time to check out their sales! Below are a few specific categories and items on sale!

Incentive Charts are only $1.87! 
Complete Grade Level Reading Sets up to 50% OFF!
e-Storybook sets 50% OFF!
Share the post "Educational & Books Sale at The Scholastic Store Online"