Summer Bridge Activities Book to Beat Summer Learning Loss
This post may contain affiliate links, view our disclosure policy for details.
Disclosure: This post was sponsored by

Carson

–

Dellosa

as part of an Activation for Influence Central. I received complimentary products to facilitate my review.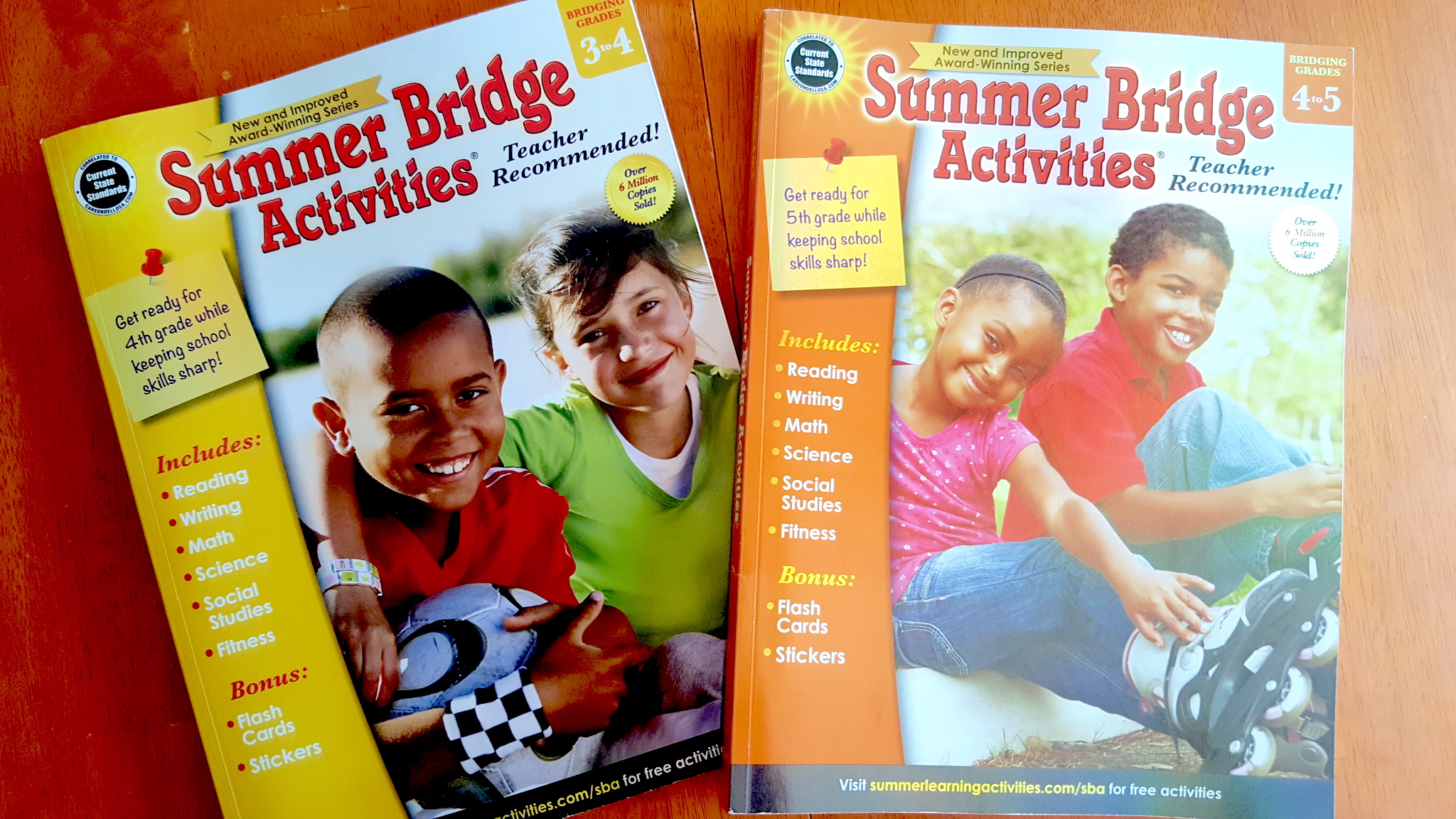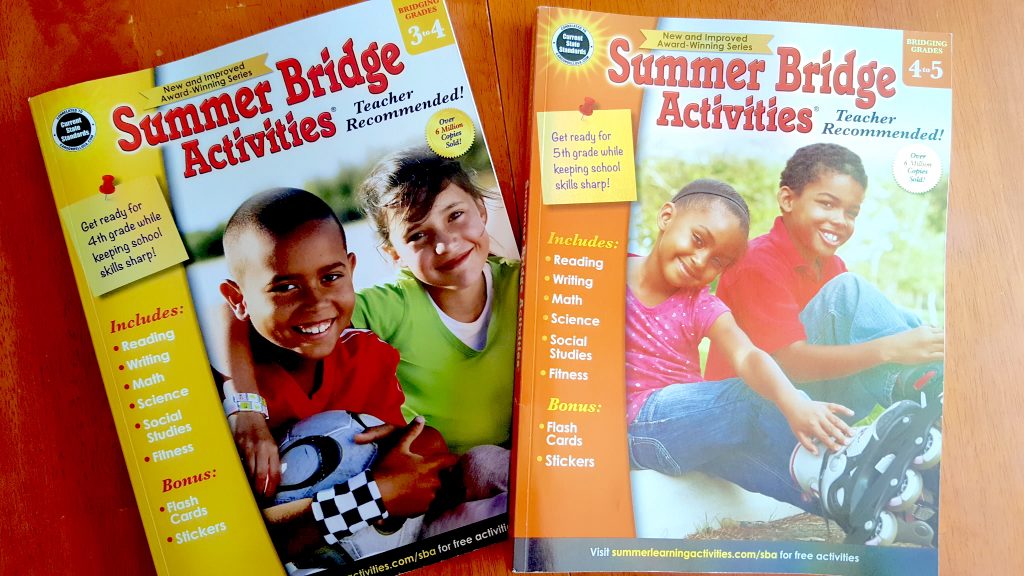 It's SUMMER!!! (almost anyway!) Let's RUN AROUND LIKE CRAZY & ENJOY! But I can guarantee you that your kids have worked too hard during the school year to let it all melt away and forget about what they've learned! That's where Carson-Dellosa steps in to help! They have these great teacher recommended, award winning Summer Bridge Activities books (available for most grade levels) that are perfect for bridging the brain drain gap we know as summer! In addition to helping retain information learned over the previous school year it also helps to prep your kids for the upcoming school year. That doesn't mean your kids have to have their nose in a workbook all summer (boring!) – these books take only 15 minutes at a time several days a week and include physical activity and a variety of exercises.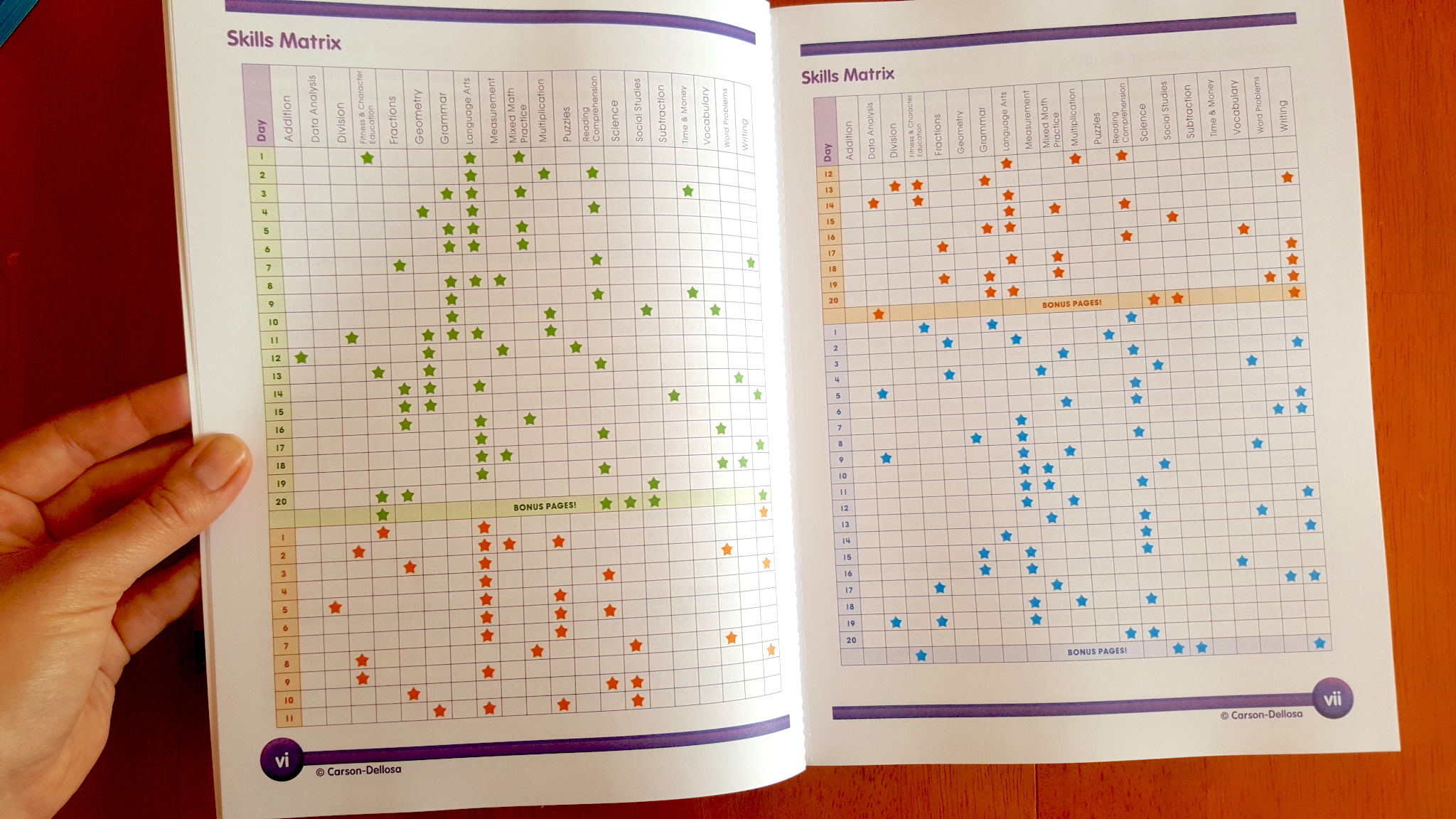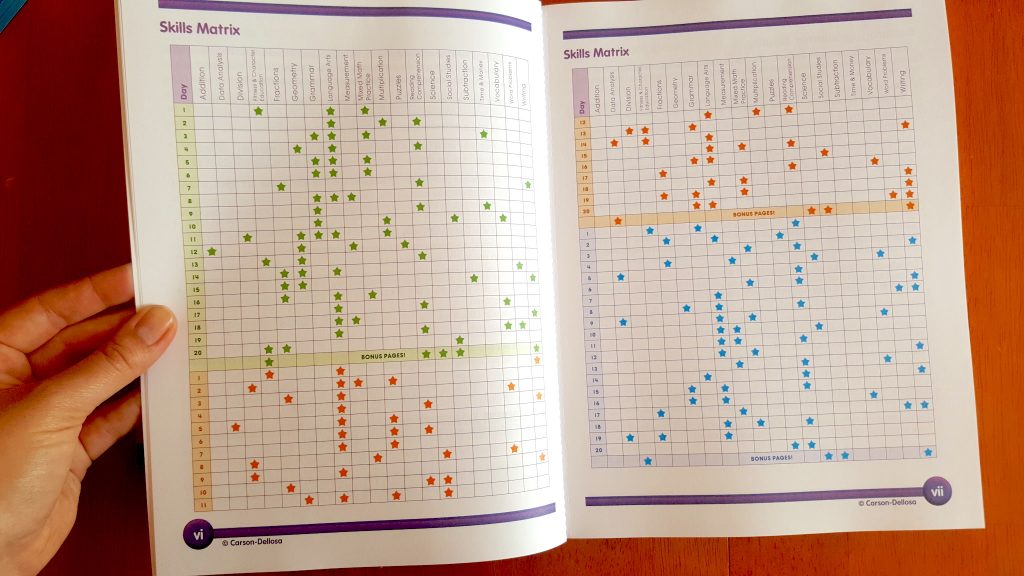 Anyone can use these books – you don't have to be a teacher to understand the set up! There is a color coded matrix that allows you to view the skills reviewed at a glance in various categories and subject areas. As a parent this was huge for me because I am not up to speed on what levels of learning each of my children should be in their various grade levels. Even my older kids can guide themselves through this book to work on. It also helps me overview any areas they might have issues with that we can strengthen over the summer to give them a more successful school year.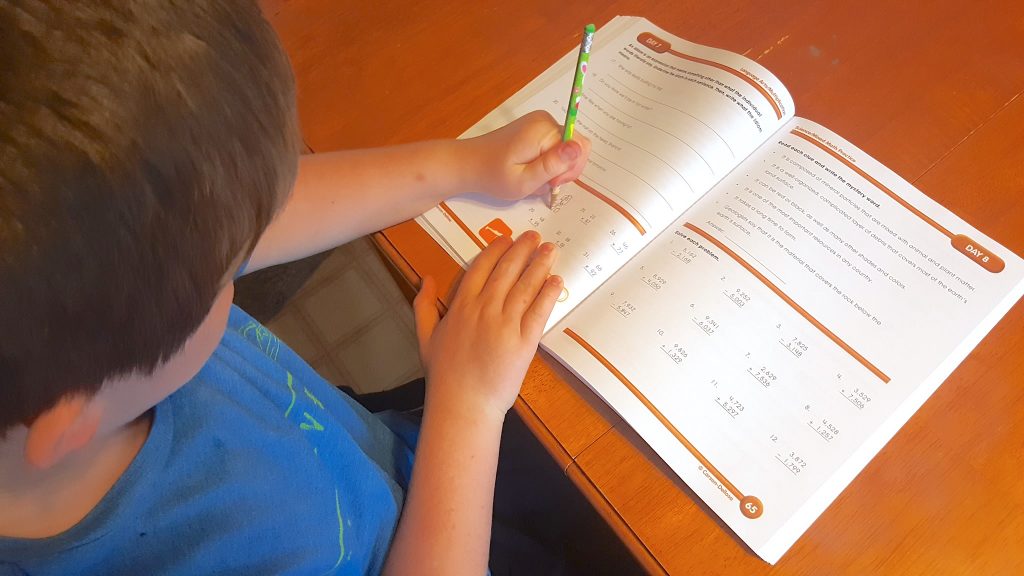 Although there are typical homework type activities in the book we also found fun activities like jumping jacks, checking heart rates, science experiments, and other activities that got my kids up and moving around. For me – summer is a time of exploration not only for my kids but for our entire family. Sometimes I create guided activities and learning (like visiting a museum or shooting off rockets) and many times I like giving the kids the tools to create their own exploration (like painting their clubhouse or creating a pulley system for their toys). Nothing stressful though – just enough to spark their creativity and curiosity!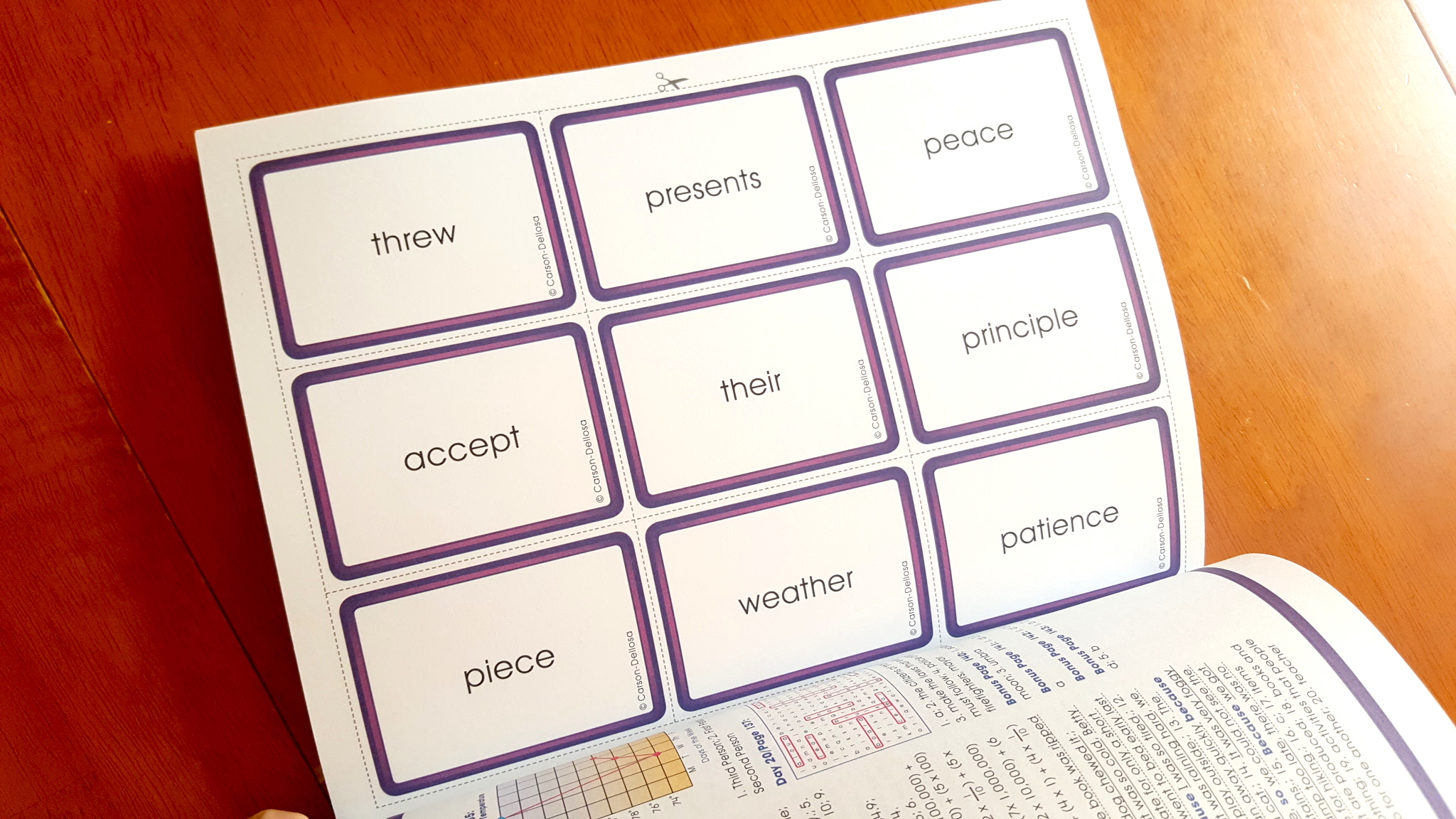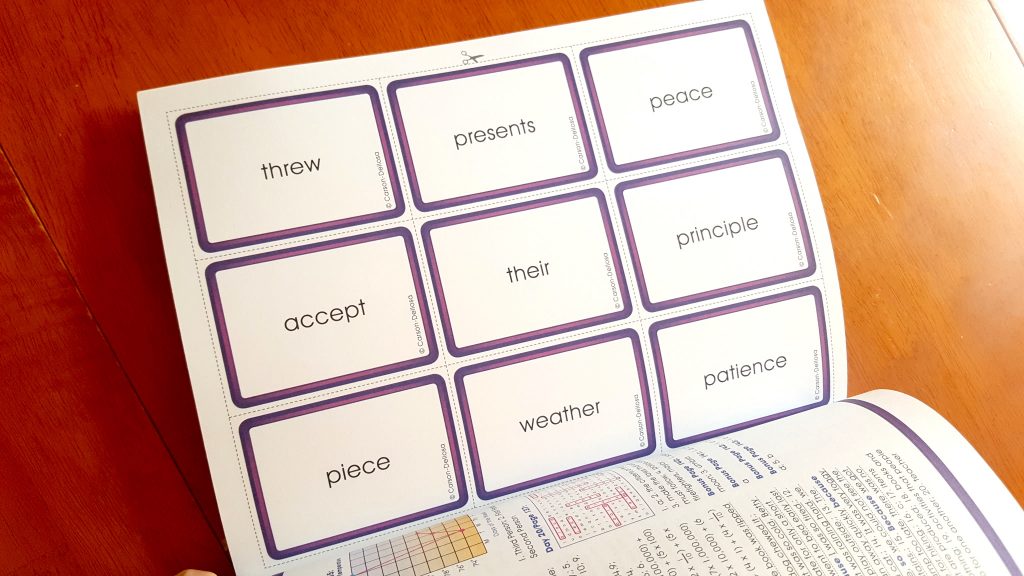 In the back of the books are also plenty of pop out flashcards which you can sneak into your child's day whether you're on a road trip, hiking, or just chilling at home on a rainy day. You can easily wrap some decorative washi tape around it or add a sensory aspect onto the cards and put them on a ring to carry around.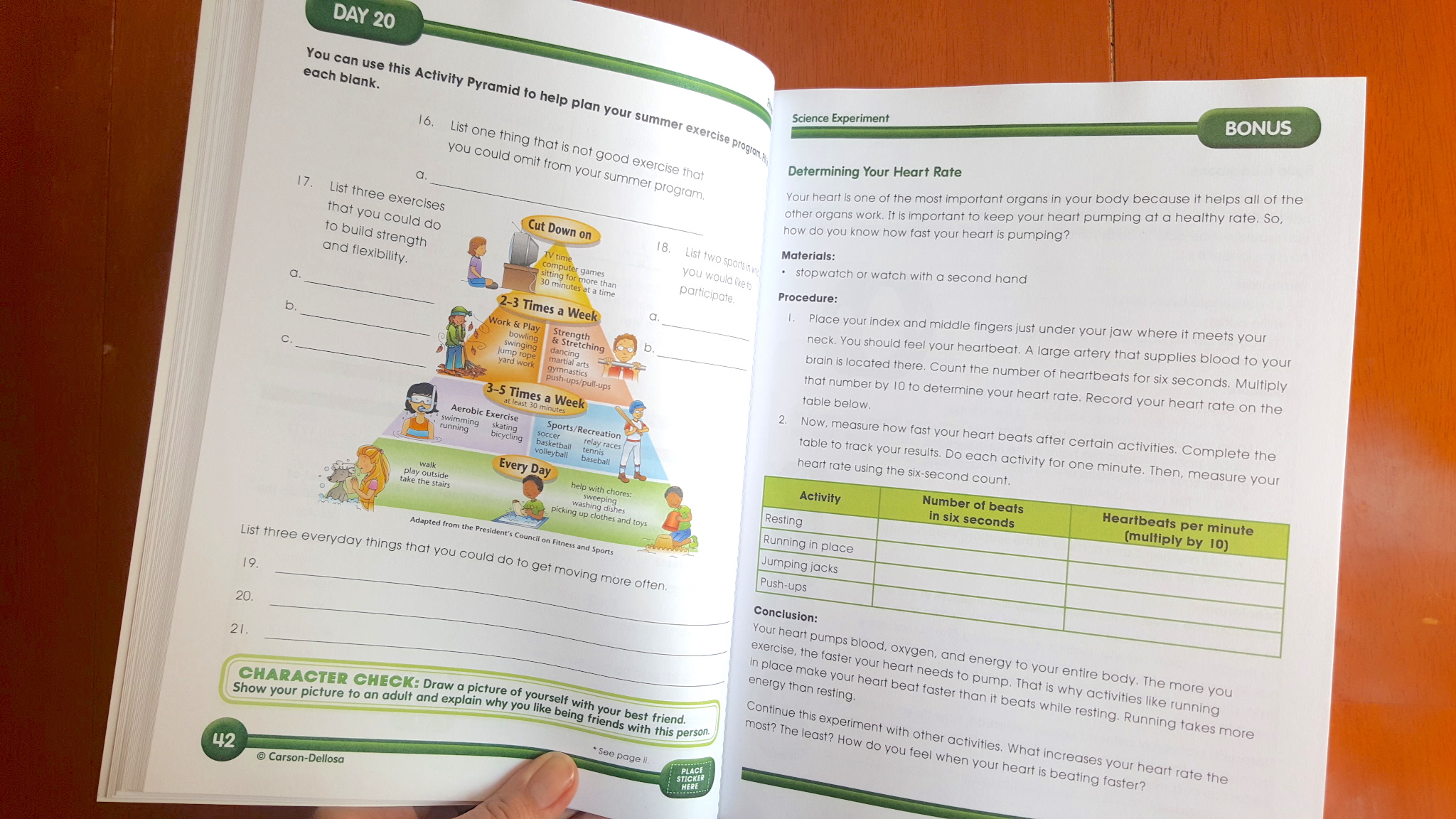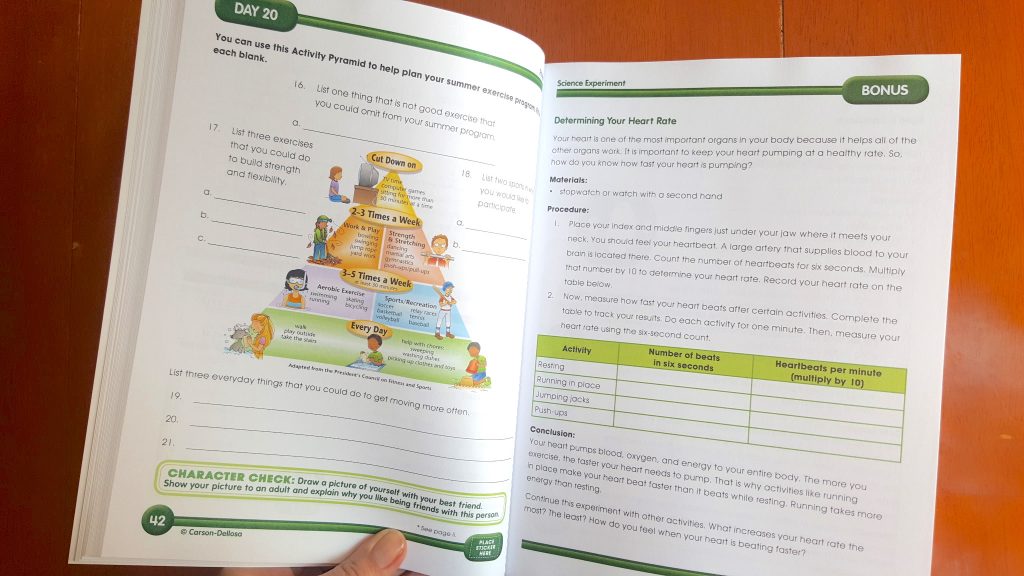 I really liked how simply everything was laid out for me. It was easy to follow what activities were scheduled to be done on what days so I didn't have to try and plan any extensive curriculum. (who has time for that right?!) You can see at the top of the page it specifically tells you in bold what day to do which page!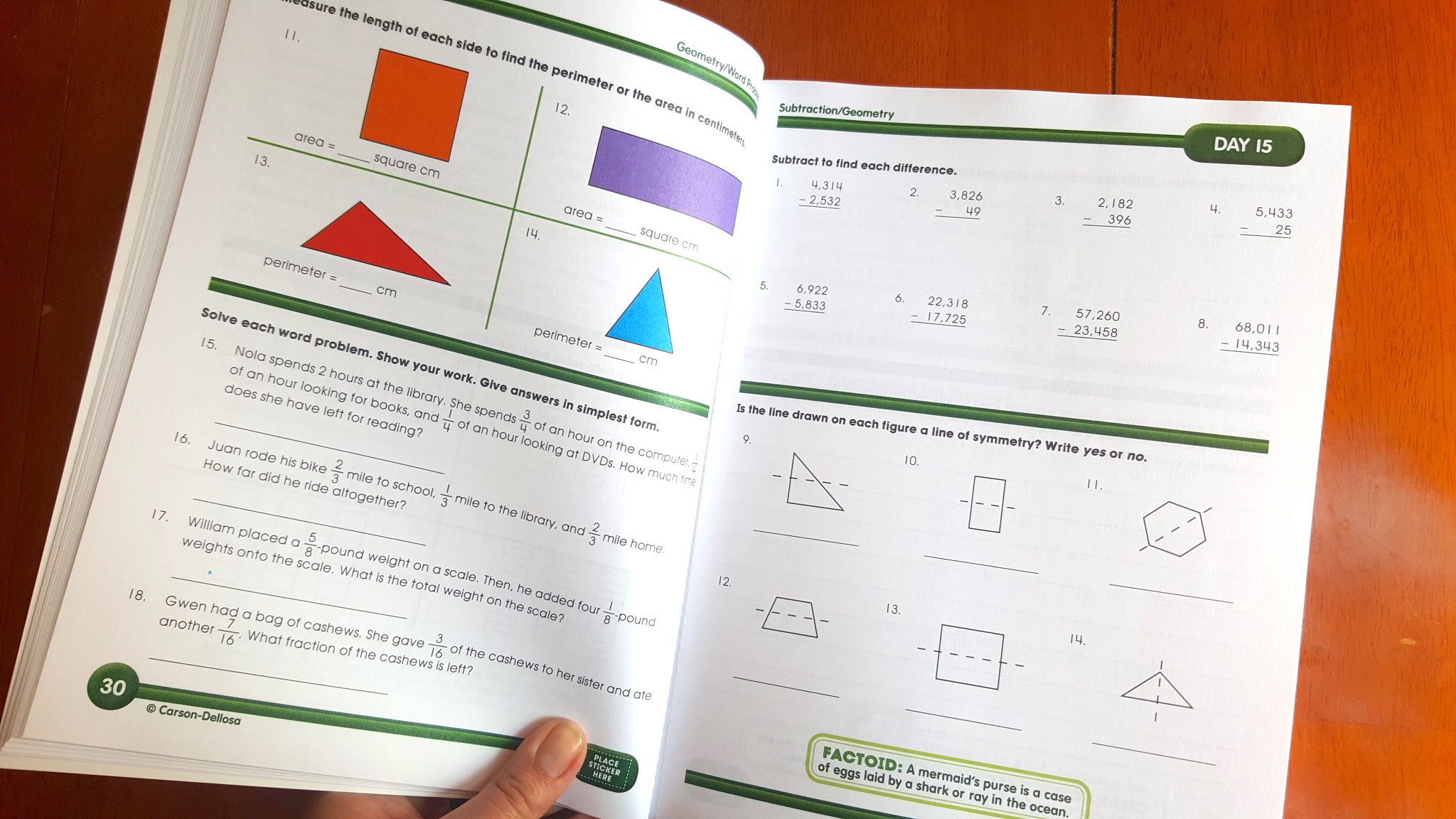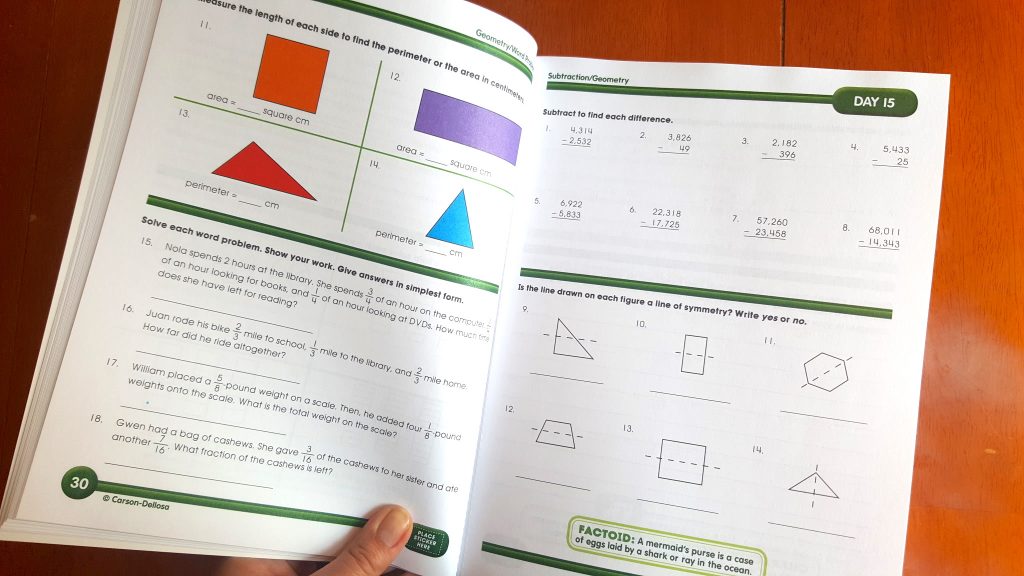 Each Summer Bridge Activities book contains:
*160 pages
*12 weeks of activities based on current state standards
*Outdoor & fitness activities
*Science Experiments
*Social Studies Exercises
*Flashcards
*Reward Stickers
*Summer Reading Lists
*Completion Certificate
Ok – realistically, we're SO busy in the summers we'd be really lucky to actually make it through the entire book. BUT I love that we have it on hand to work through knowing that it will help my kids keep fresh the material they've worked hard to learn during the school year and be ready for the new school year. Time flies in the summer! All of the activities & material is in one book which means it's easier for us to pack when we hit the road and need some downtime from playing. Carson-Dellosa really couldn't have made bridging the summer loss gap any easier – it's all laid out for me! It's a no fuss system that covers core standards – no complaints here!