Back to School TAX FREE Shopping Dates by State
This post may contain affiliate links, view our disclosure policy for details.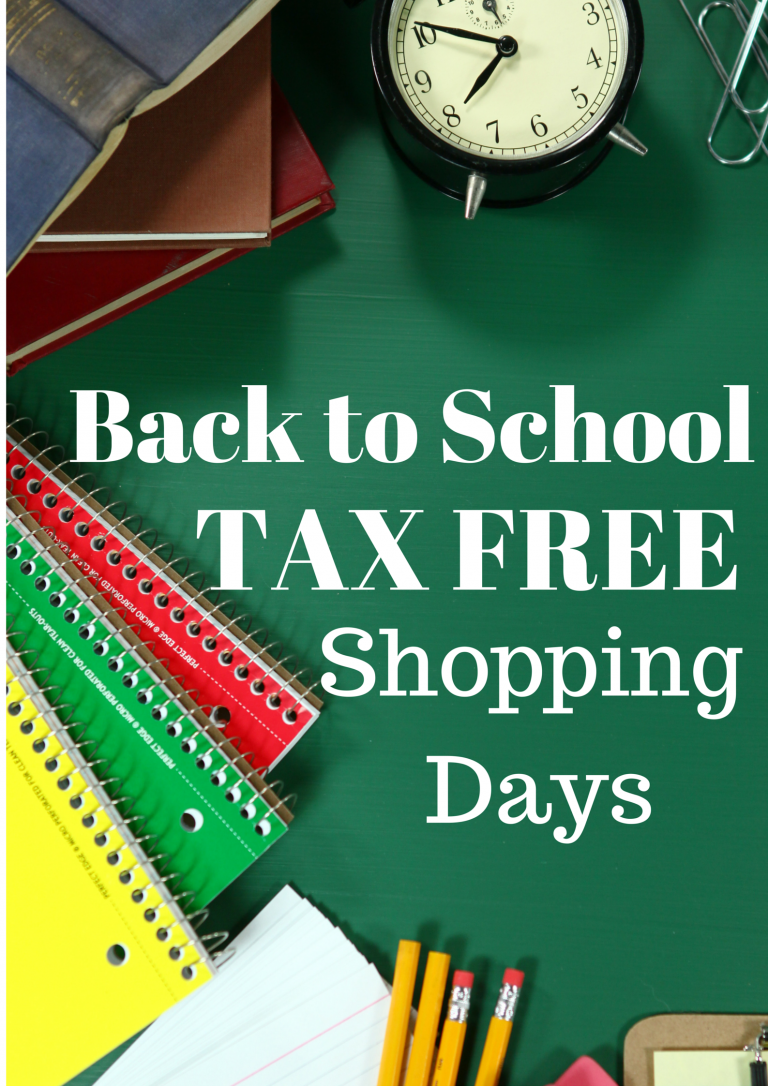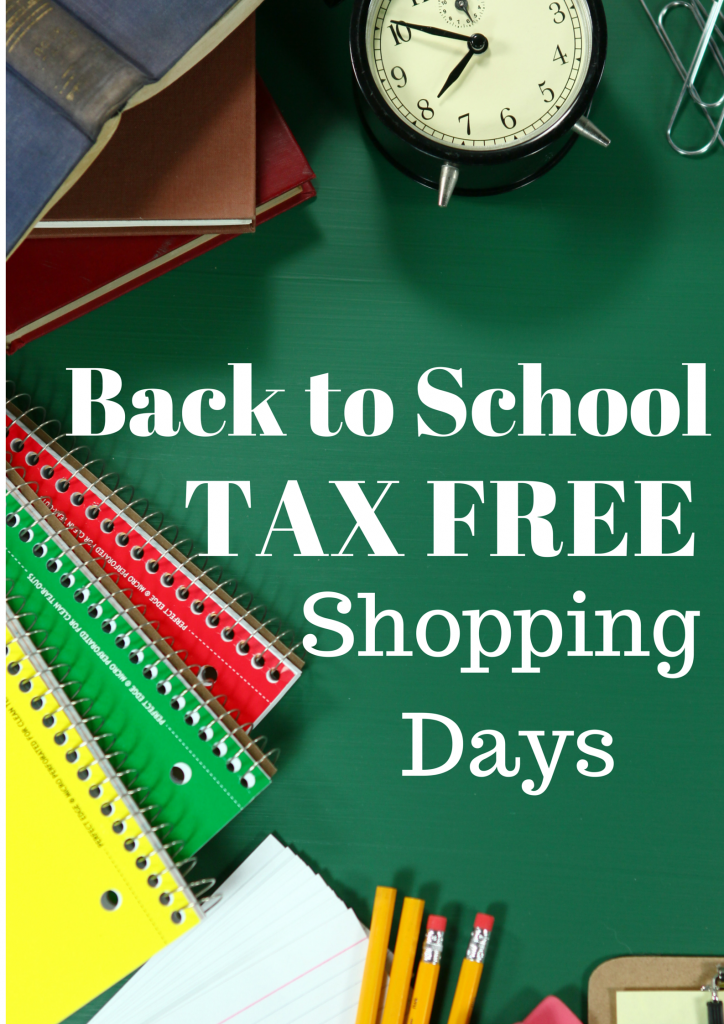 SAY IT AIN'T SO! I'm literally shaking my head that it's already that time of year again! I SWEAR every year it's earlier and earlier…..at this rate they might as run back to school deals all year round right?! TAX FREE shopping is soon to blast into the back to school season and below I've created a list of tax free shopping days for your listed by state. If I've missed one please let me know as I will try to keep this updated throughout the season! If there's nothing listed under your state or your state is not listed I do not have current information for it. You can see a complete break down of expenses and non-taxable items here. If you're a teacher check out this Travel Program to get up to 25% OFF your stay at B&Bs! 
ALABAMA– August 7-9 (clothing, supplies, computers, books)
ARKANSAS– August 1-2 (clothing, supplies)
COLORADO – none listed, only tax free for marijuana……..not kidding….
CONNECTICUT – August 16-22 (clothing, footwear)
FLORIDA – August 7-16 (clothing, footwear, supplies, computers)
GEORGIA – July 31 – August 1 (clothing, supplies, computers)
IOWA– August 7-8 (clothing)
LOUISIANA – August 7-8
MARYLAND– August 9-15 (clothing, footwear)
MISSISSIPPI– July 31-August 1 (clothing, footwear)
MISSOURI– August 7-9 (clothing, computers, supplies)
NEW MEXICO– August 7-9 (clothing, computers, supplies)
OHIO– August 7-9 (clothing, supplies, instructional materials)
OKLAHOMA– August 7-9 (clothing)
SOUTH CAROLINA– August 7-9 (clothing, computer, supplies)
TENNESSEE– August 7-9 (clothing, computer, supplies)
TEXAS– August 7-9 (clothing, backpacks, supplies)
VIRGINIA– August 7-9 (clothing, supplies)