Texas Instruments TI-Nspire CX Calculator Overview
This post may contain affiliate links, view our disclosure policy for details.
As the school is rapidly approaching (and has already started for some!) families with students in upper level math classes or students headed off to college are looking for the best calculators available. Texas Instruments has just designed their
TI-Nspire CX handheld calculator
– the first calculator to boast a COLOR display (320 x 240 pixel high resolution)! WOW! This calculator is definitely a new inspirations for what technology can accomplish in the classrooms!
The user can use their own images, and even video to see the data more clearly in a 3D level. Students can explore graphs from multiple points of view which enhances their participation and conceptual understanding. The TI-Nspire CX in its new sleeker profile (perfect for stuffing in bookbags and labtop cases!) comes with a USB battery recharging cable and software. Students are able to gain a better understanding on mathematics by interacting with their TI-Nspire CX handheld and being able to visualize graphs on the calculator in a way that they have never been able to do before!
To be honest it took me so long to get to this review because this calculator is VERY in depth! I'm sure I still have no clue how to work a lot of it, but the opportunities that it offers is absolutely incredible, and hopefully I can at least give you a glimpse of a few things that it can do! As you see above the TI-Nspire CX handheld can be used for interactive computer based class presentations which is an awesome idea to get your students participating in class.
You can separately purchase the TI-Nspire Lab Cradle which is an in-the-field data collection learning tool. I don't know a whole lot about the schematics of this setup but I can imagine that this would be a fantastic tool in chemistry to help visualize your learning in a whole new way!
Here are a few features of the TI-Nspire CX Handheld:
100 MB Storage Memory (64 MB Operating Memory)
New Thin Design
3D Graphing
Import Images (jpeg, jpg, bmp, png)
Touchpad (like a computer mouse)
Drop Down Menus
Save and Review Options
Student Software
Approved for Standarized Tests
Can use with the TI-Nspire Lab Cradle
Rechargable Battery (included)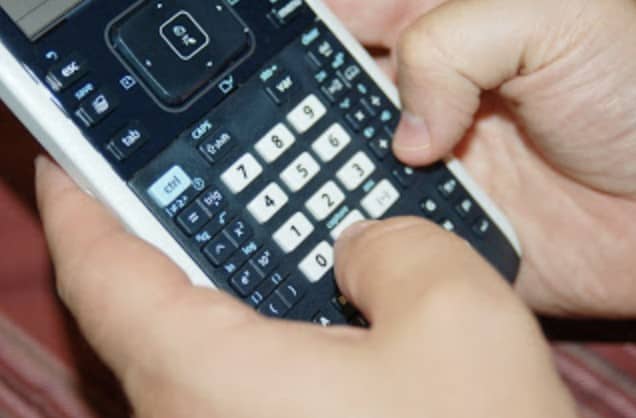 The first thing we noticed when we started to use this calculator was that the basic function keys were much easier to spot! Believe it or not we loved this simple aspect!! It made the calculator much more user friendly. The color display was AWESOME! Very very very cool. I can definitely see how having a color display on a calculator would have the potential of being a huge learning resource. Visualizing concepts and graphs in color, and having the ability to segregate data into different colors helps you to not only spot the data you are looking for much quicker, but it also helps to organize your thoughts more quickly so that you can focus on processing the data needed.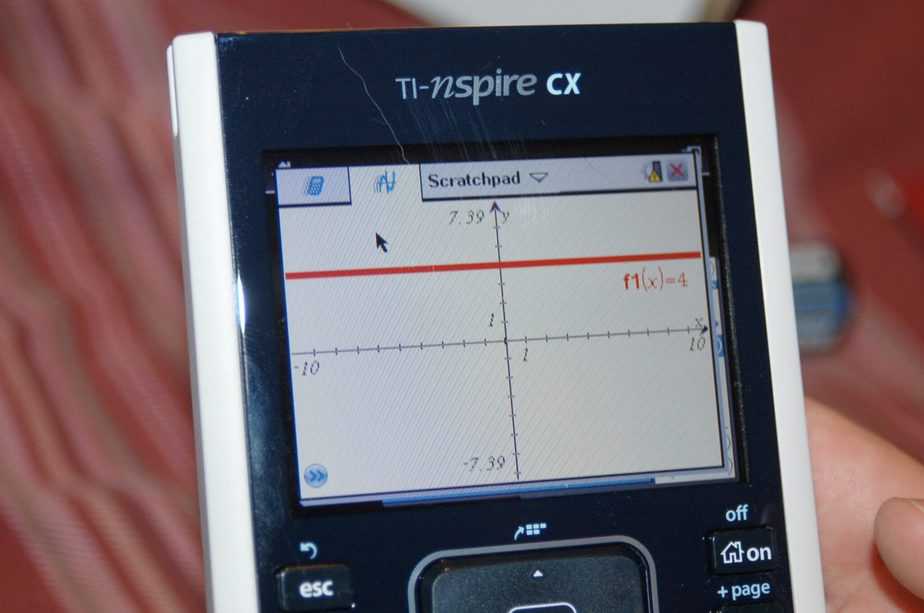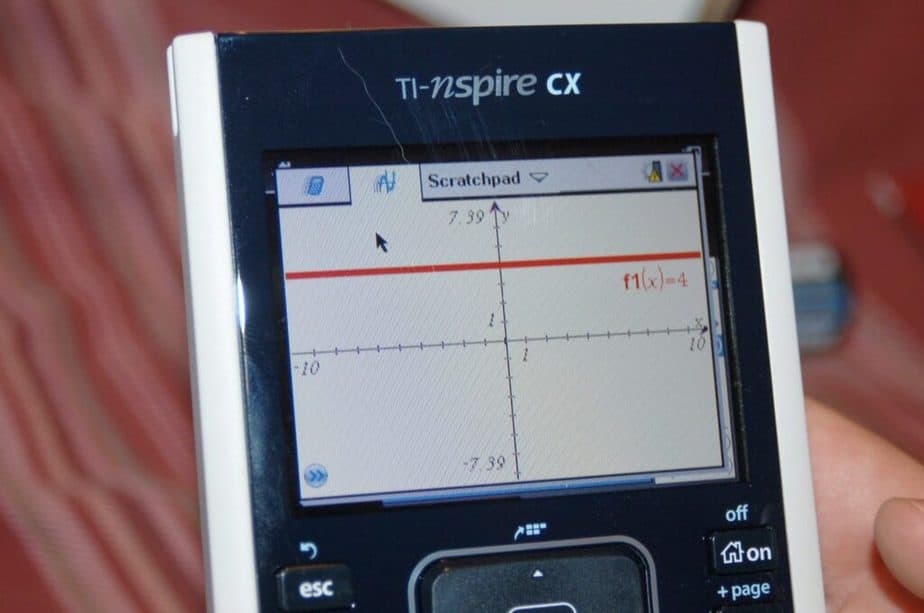 I am absolutely astounded at the technological opportunities our high schoolers today have today. I'm scared to think of what type of calculator my kids will be using in college in 15 years!! To think that you can hook these calculators up to a computer and have an interactive classroom participation is mind-blowing, and I haven't even been out of school that long either!!
You can purchase a TI-Nspire CX handheld on Amazon, Best Buy, OfficeMax, Office Depot, Staples, and Walmart. It's retail value is $165 which considering you are really buying a mini-computer is not bad! When I started college 10 years ago my Texas Instruments graphing calculator cost $100 and it was NO where near as fancy as this one!
Because there is simply no way for me to possibly include everything about the TI-Nspire CX handheld in this review I wanted to list a few ideas from my media sheets about what you can actually do with this calculator.
Math Concepts Using Photographs

Demonstrate a Circle's Circumference, Radius, Area

Color and 3D Images of Circles, Ellipses, and Parabolas

Biology and Genetic Lessons

Interactive Periodic Table of Elements

Exploring Atoms in Chemistry

and a TON more!
You can find more information about the TI-Nspire series and all of the software available from Texas Instruments. They have put together some great tutorials and detailed information on their products that will be sure to keep you busy for hours!