Amazon: Select ALEX Arts & Crafts Kits
This post may contain affiliate links, view our disclosure policy for details.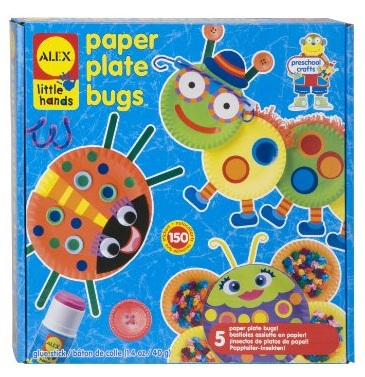 Summer is almost here! This means that you'll need to stock up on a lot of arts and crafts for the kids to work on, especially during those days where it's too hot to play outside!
Get Select ALEX Arts & Crafts Kits
right now at Amazon! So stock up on these for birthday or Christmas presents! Here are a few of the selections below that you can choose from:
Alex Toys Friends 4 Ever Bracelet Making Kit
Alex Toys My Giant Busy Box
Alex Toys My First Sewing Kit
Alex Toys Paper Plate Bugs, Alex Little Hands Art Series
All Duct Out
Alex My Wooden Flower Press – 7″ X 7″
Alex Ready, Set, School Activity Box, Alex Little Hands Series
Alex Toys Draw like A Pro
Alex Pop Stick Art
Alex Shrinky Dinks Minis – Ballerina Jewelry
Alex Cupcake Crafts
Alex Toys Catch 'N Stick Monster Mitts
ALEX® So Many Headbands
Alex Fantastic Spinner
Alex Ready, Set, Paste
+ lots more!