30 Things Every Educator Needs in their Home Office
This post may contain affiliate links, view our disclosure policy for details.
This is a sponsored post written by me on behalf of Staples Brand Products.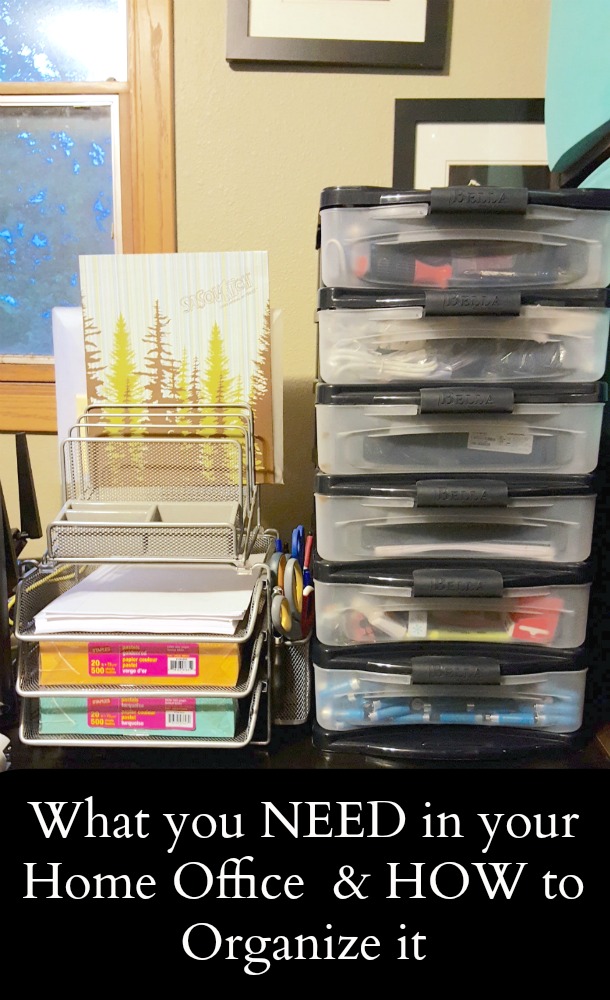 Somewhere between having a baby and now a toddler meant that our home office looked like a UFO hit it. It created an crater sized pile of office supply debris leaving both my husband and I at a loss for the time to fix its devastation! It really is quite embarrassing. Both of us spend time a lot of time working from home so not only do we share a home office but it's really more of a "corner office" as our office shares a space with my blogging projects and the kid's art supplies. Every corner of our office is used for something different.
In an effort to fix our work station and corner office I realized that I simply didn't have the organization and supplies needed to clear the clutter and keep things straight. I was thrilled with the selection of Staples Brand Products available for our home office – it has not only provided a space for everything in our office but it has actually given us a TON more room!
There are several very important things to understand when organizing your home office for success. The MOST important things that make your home office successful are:
Accurately

utilize the space you have available.

Have a home for EVERYTHING.

Everything

!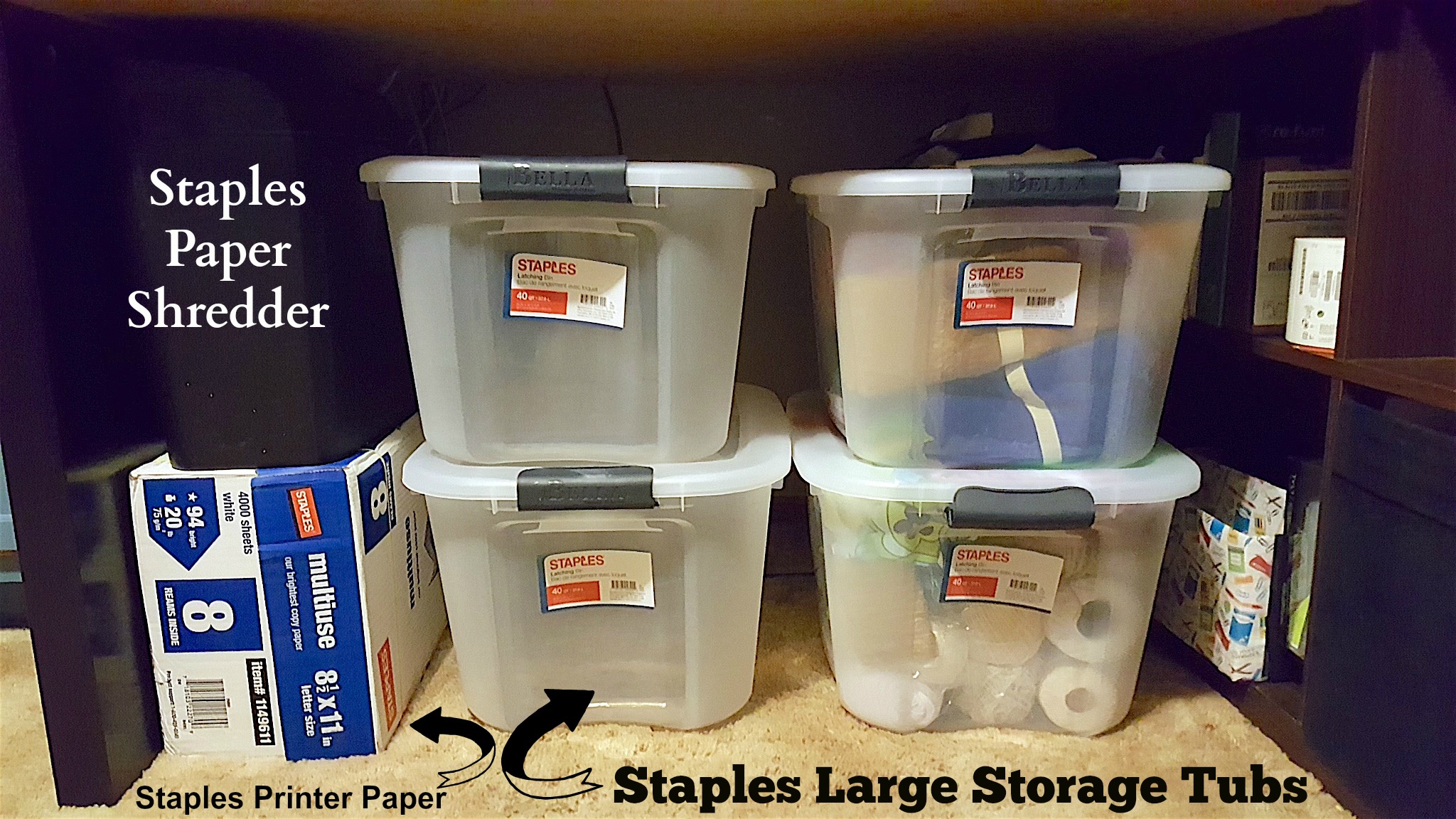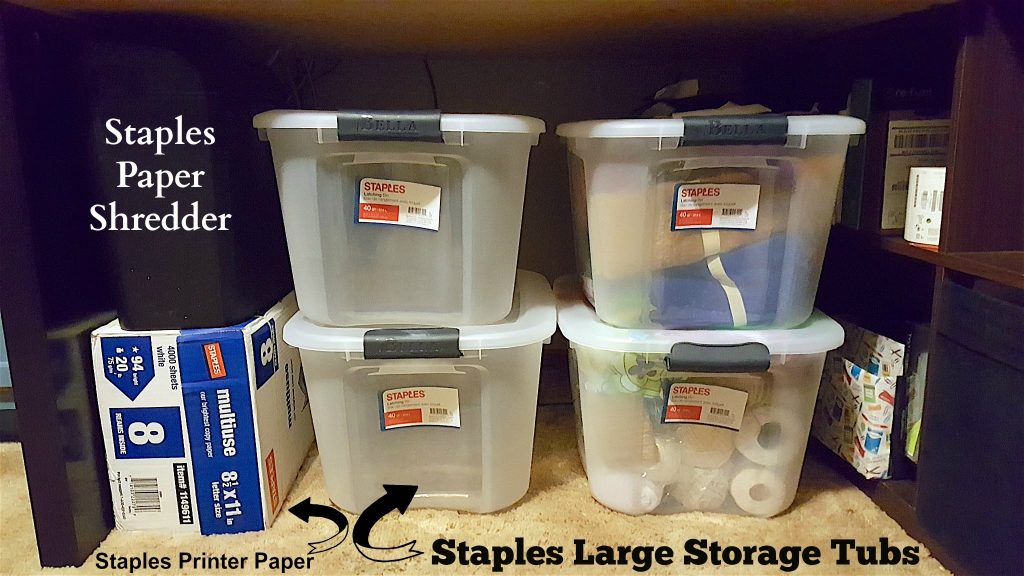 UNDERNEATH the desk-
There is SO much wasted potential underneath a desk!! This is where I make good use of Staples brand products and maximize the extra space. They have an awesome selection of various sizes and shapes of storage tubs with lids. In fact I ordered a 6 pack for a better value! I also store our printer paper and Staples paper shredder underneath the desk along with our trash can. Large totes for large storage – this is the perfect place for it!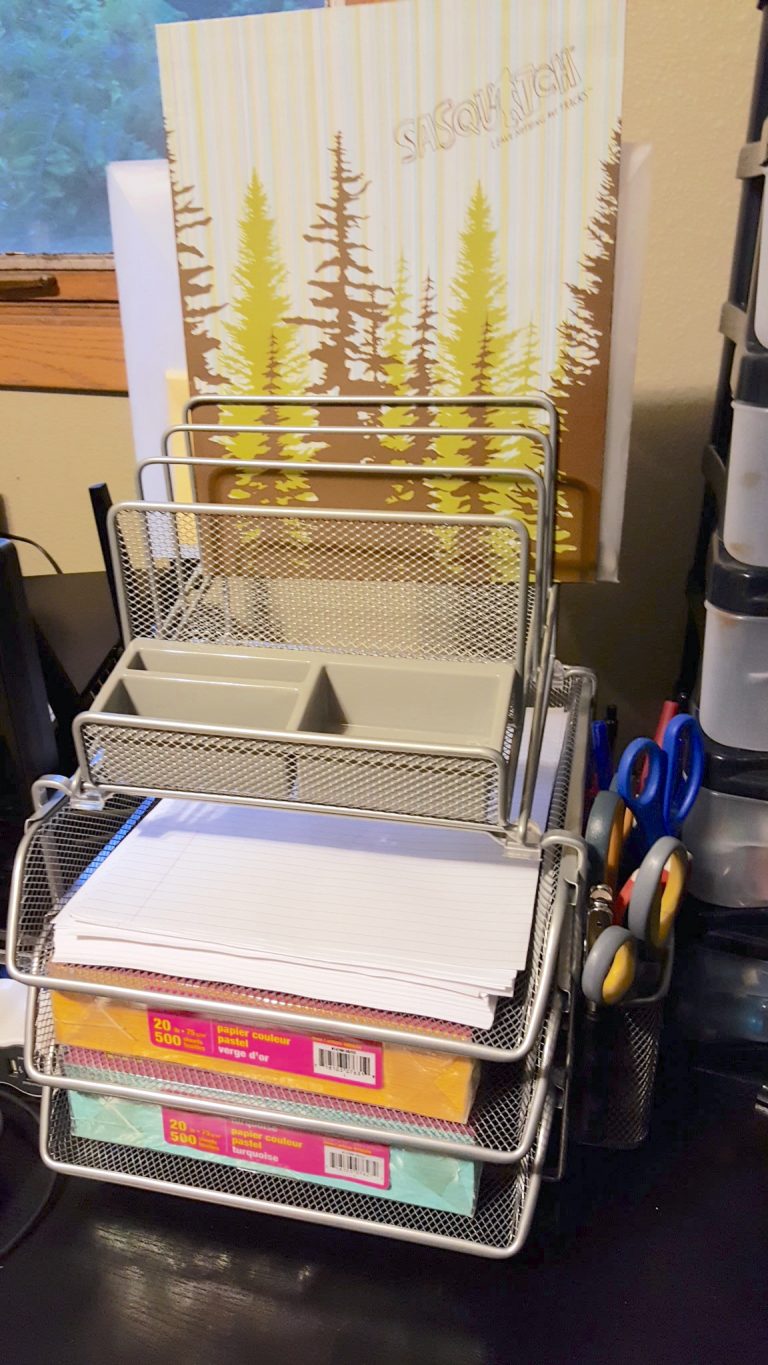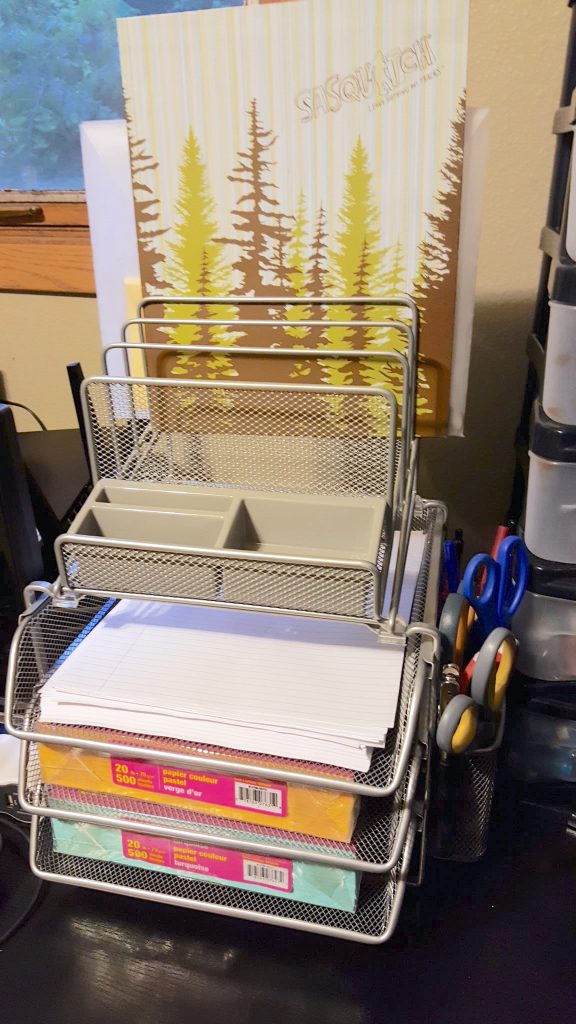 ON TOP of the desk – 
This is crucial to have organized properly because this is the typically the busiest area of a work space and needs to stay clutter free. Although you need space to work you also need your Staples brand products easily accessible to use. I fell in LOVE with this desktop organizer that not only allowed me immediate access to tons of printer paper but it also allowed for horizontal and vertical storage. It holds everything from files to push pins, scissors, pens, notebooks and more!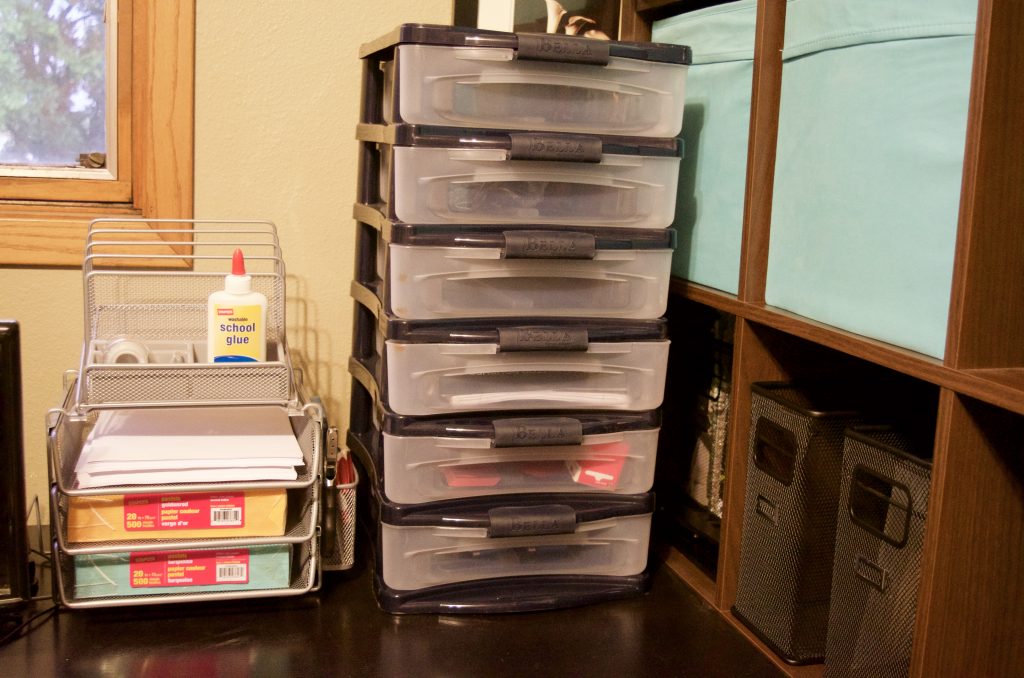 Because we have so many different needs in our family all smashed into one home office "corner" I needed to heavily maximize our organization space. The above Staples drawer storage cart exceeded what I needed and cleared out a TON of clutter in our office. I still need to add labels onto it but I particularly liked this storage set because it has locks on each drawer along with the options to add wheels! Plus it keeps my toddler out of my work station supplies! I have it stored in front of the shelves we don't use often since it can be easily moved.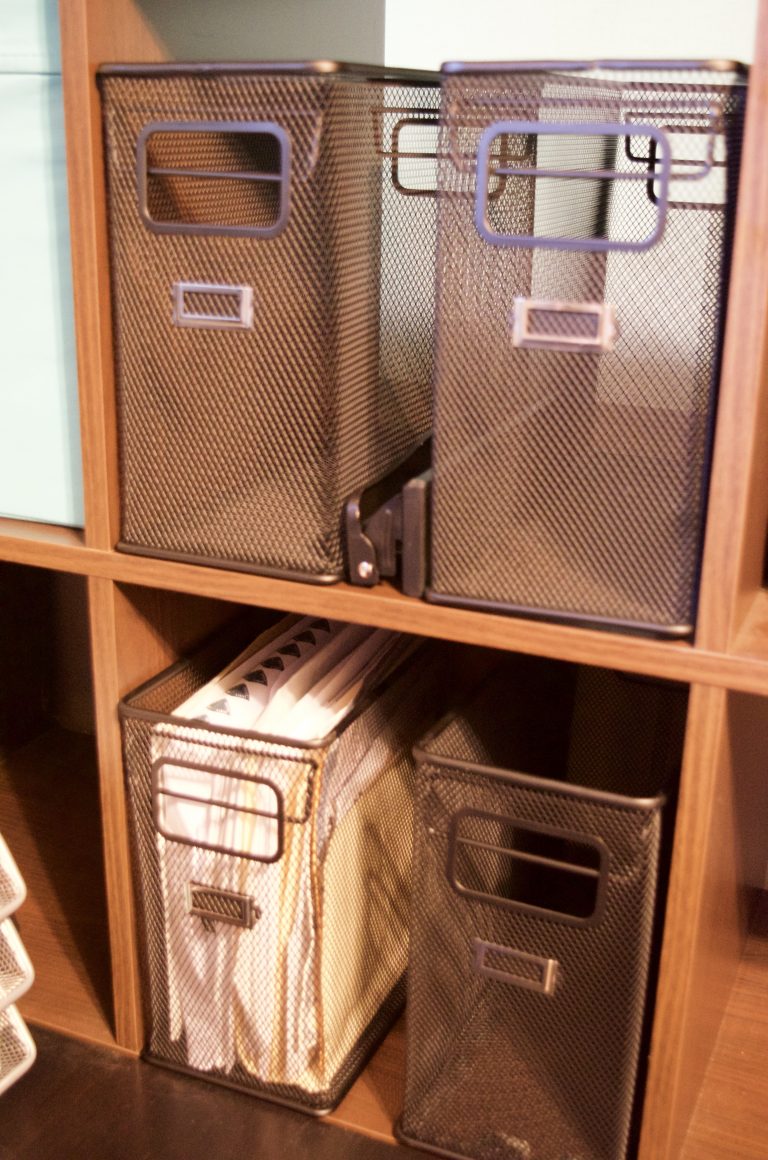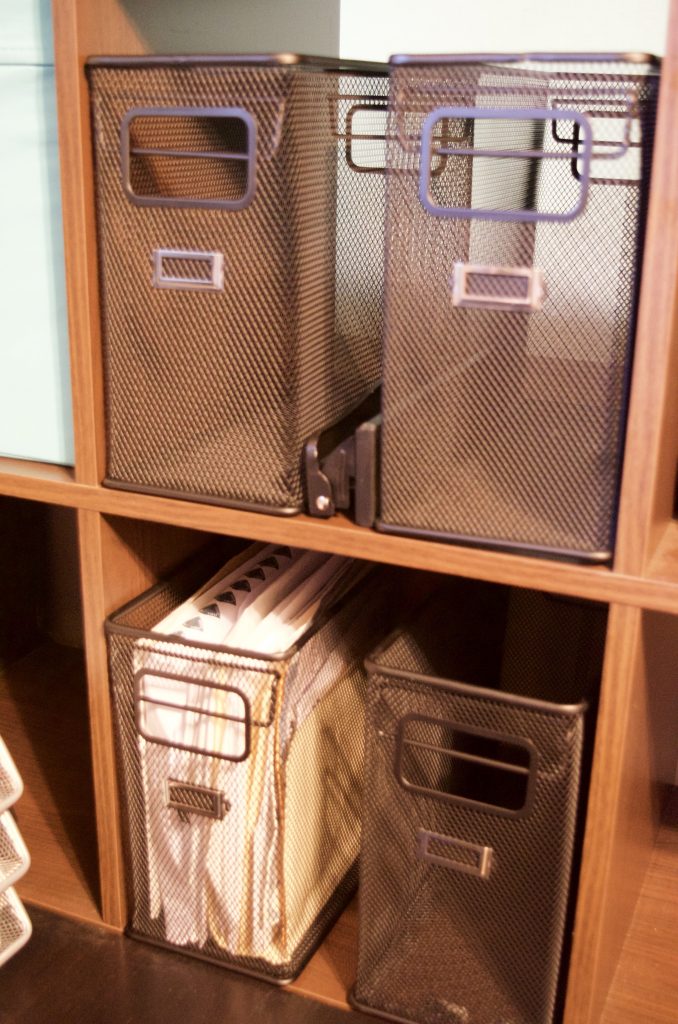 NEAR the Desk – SHELVES! 
Many years ago I bought a wall sized cube bookshelf and it has been my lifesaver! It gave us a lot of shelf space but I have realized that the large fabric drawers I have tried to use are just too big for my home office area. I needed specialized storage containers to organize our legal paperwork and business supplies. I'm reluctant to admit to you that more than once we've lost tax files, passports, and other extremely important legal documents simply because we didn't have a good way to organize our paperwork. Extra stress and extra expenses are not on my agenda! If you don't have floor space for a bookshelf go vertical and use wall shelves!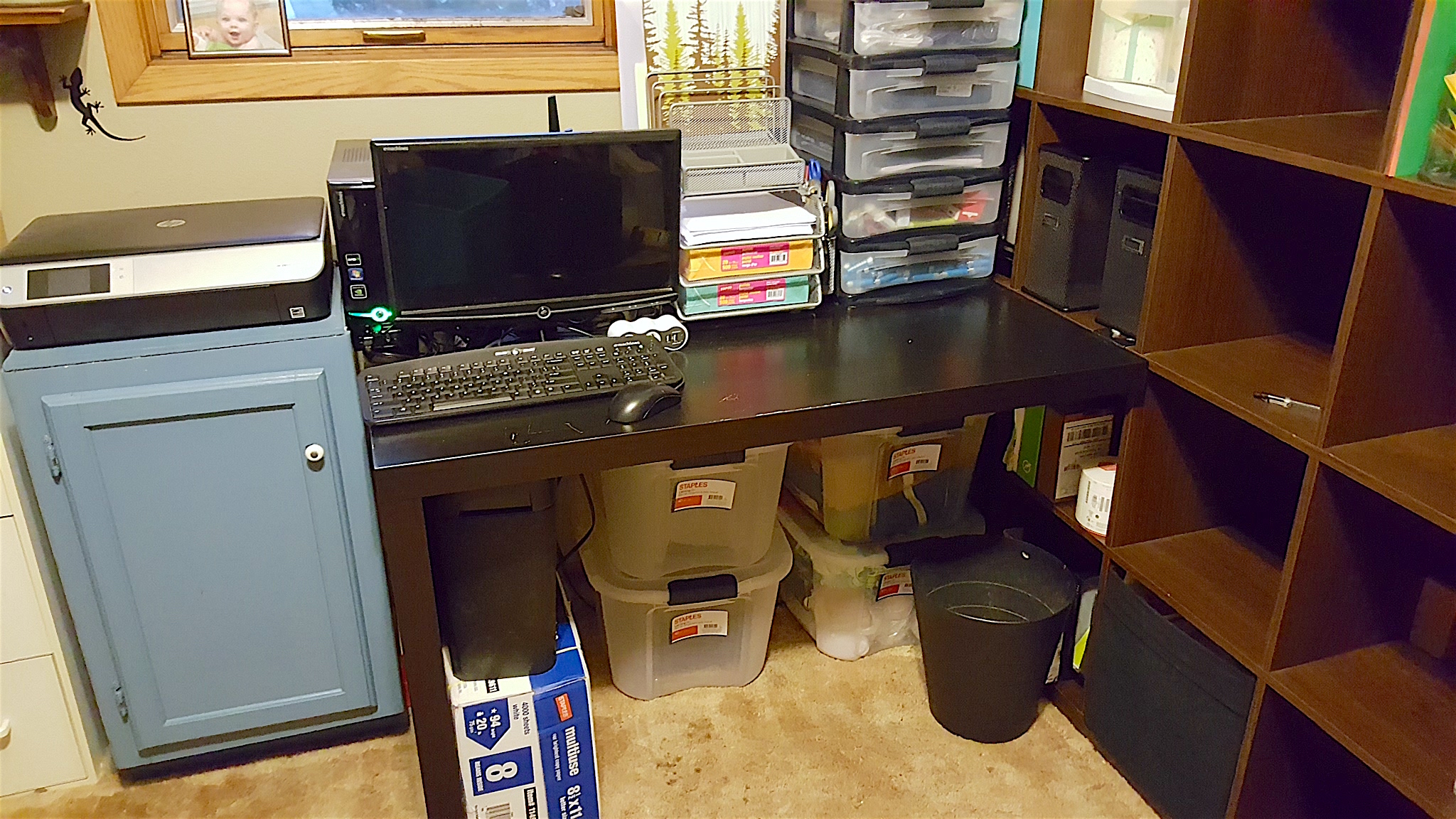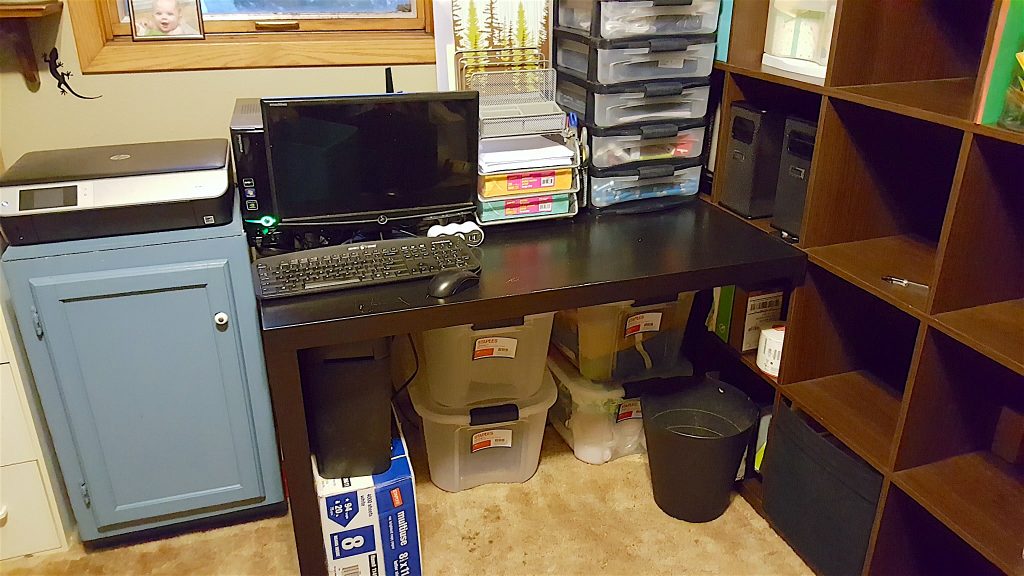 Do you see all those empty shelves next to the desk? Those were piled with stuff before I organized it all! By ordering specific sizes and organizers of Staples brand products I was able to better consolidate what we needed to store and open up a ton of room for other storage! Everything I received was high quality and I am thrilled with it.
AND to celebrate Staples' 30th Anniversary here is my list of "30 Things Every Educator NEEDS in their Home Office"! I made it in an infographic size for you to share on Pinterest! Did I miss anything on the list? Leave me a comment and let me know what else you can't live without in your home office!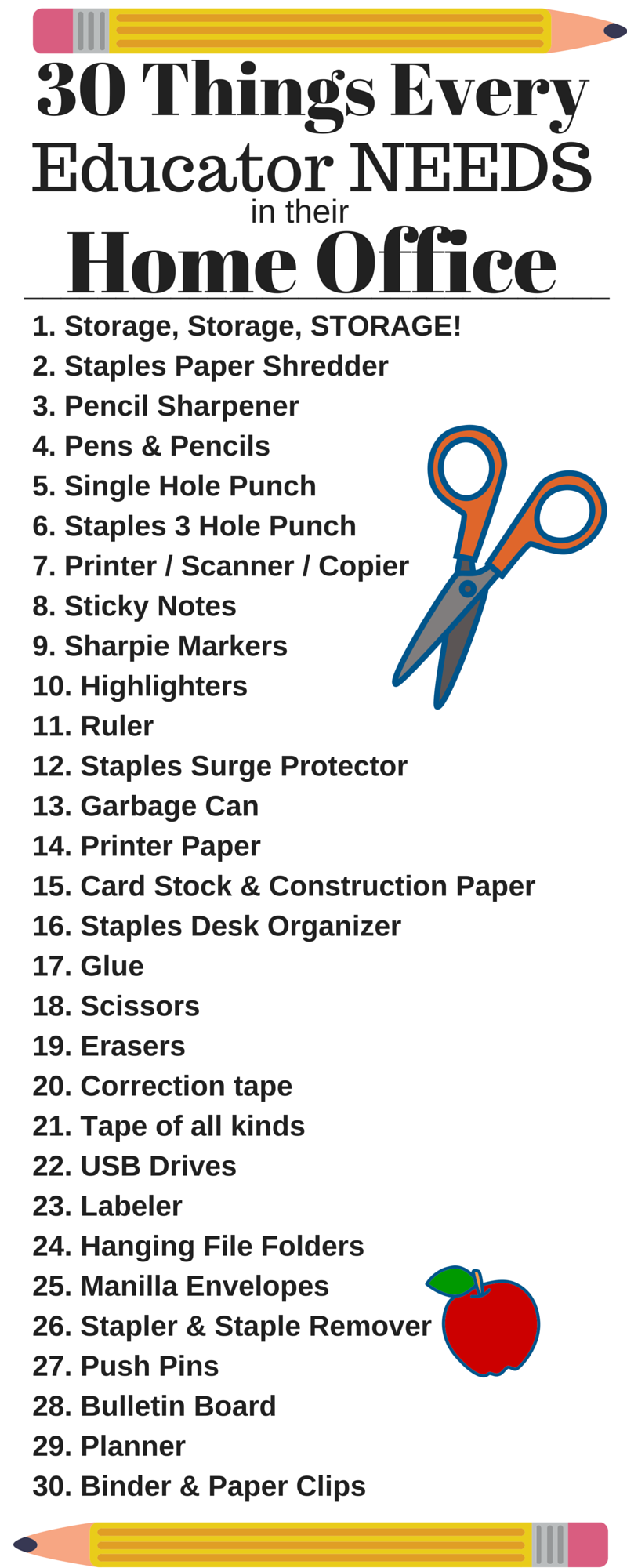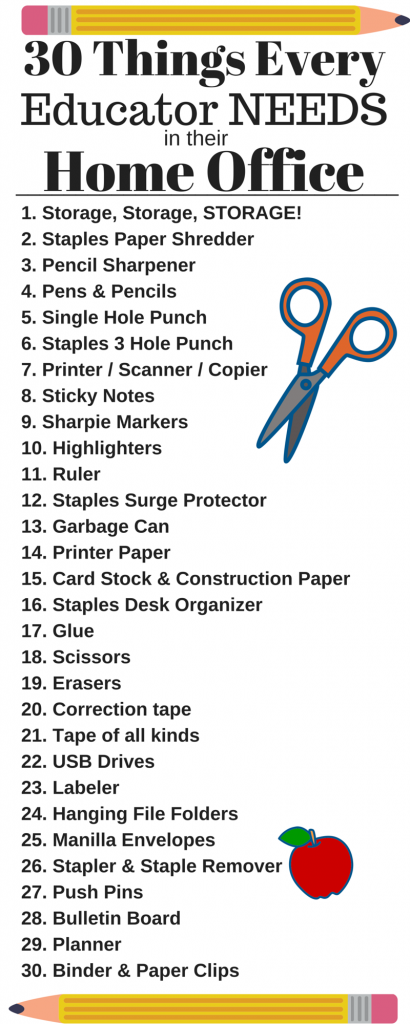 This is a sponsored post written by me on behalf of Staples Brand Products.