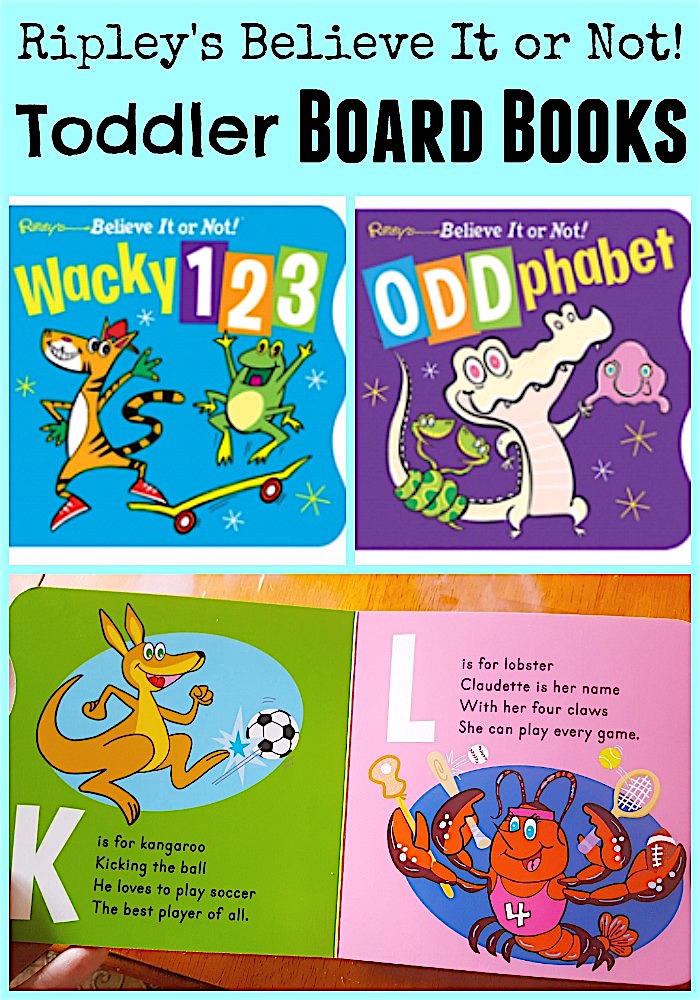 You guys – I am SO excited! I have sung the praises of Ripley's Believe It or Not! books and how amazing they an be for reluctant readers (and for my own children!) and now they have sent me a selection of their NEW BOARD BOOKS! Yes – now even your toddlers and preschool age children can safely read Ripley's books! I received Ripley's Believe It or Not! ODDphabet and Ripley's Believe It or Not! Wacky 1-2-3 which I loved! And more importantly my daughter loved!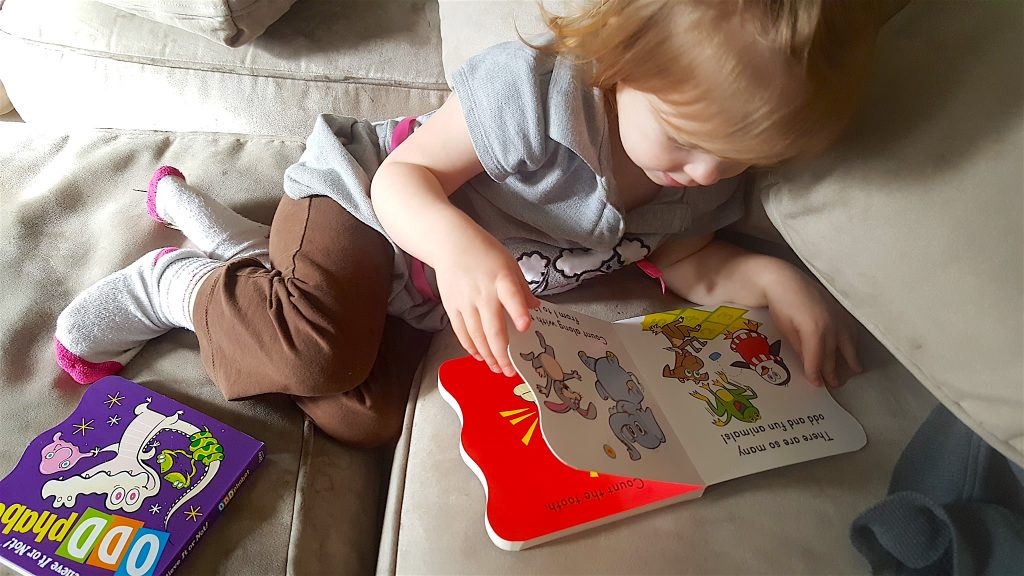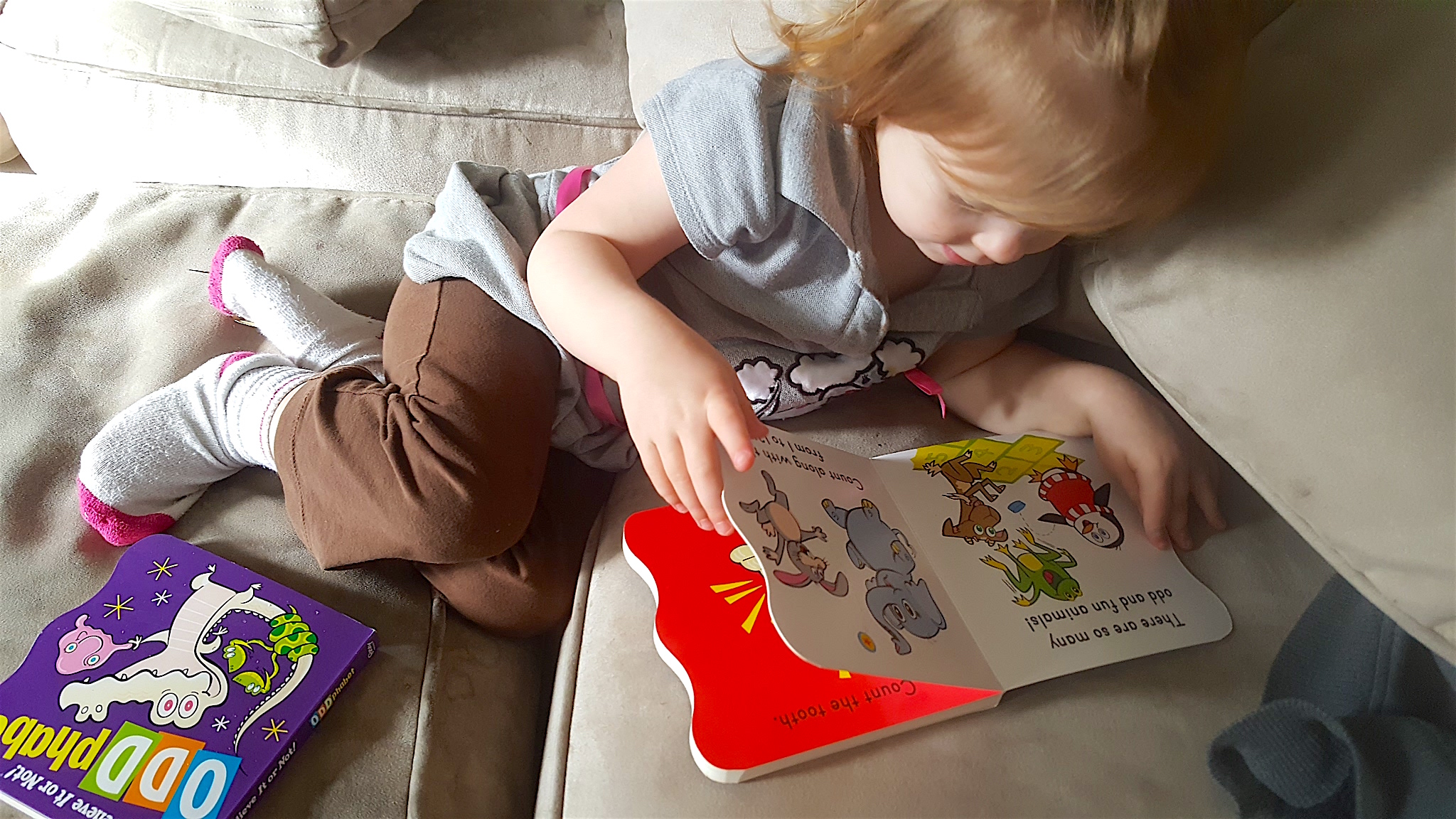 I am very grateful that my daughter, like her 2 brothers, LOVES books! These sturdy board books are not only silly and attract kids with bright colors but the animals help teach numbers and letters of the alphabet! These would be a fantastic choice for upcoming Easter baskets, tooth fairy gifts, and of course birthday gifts!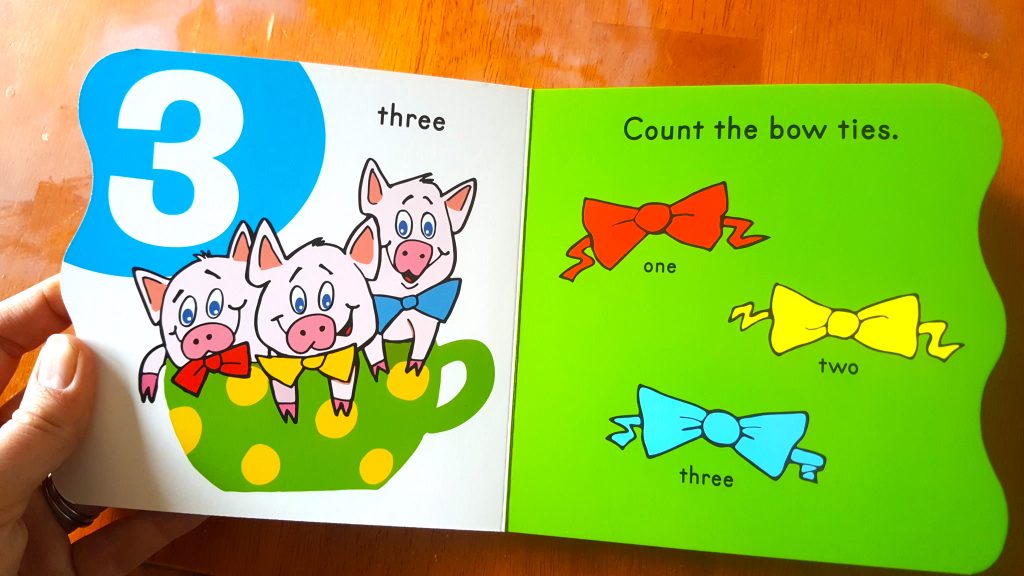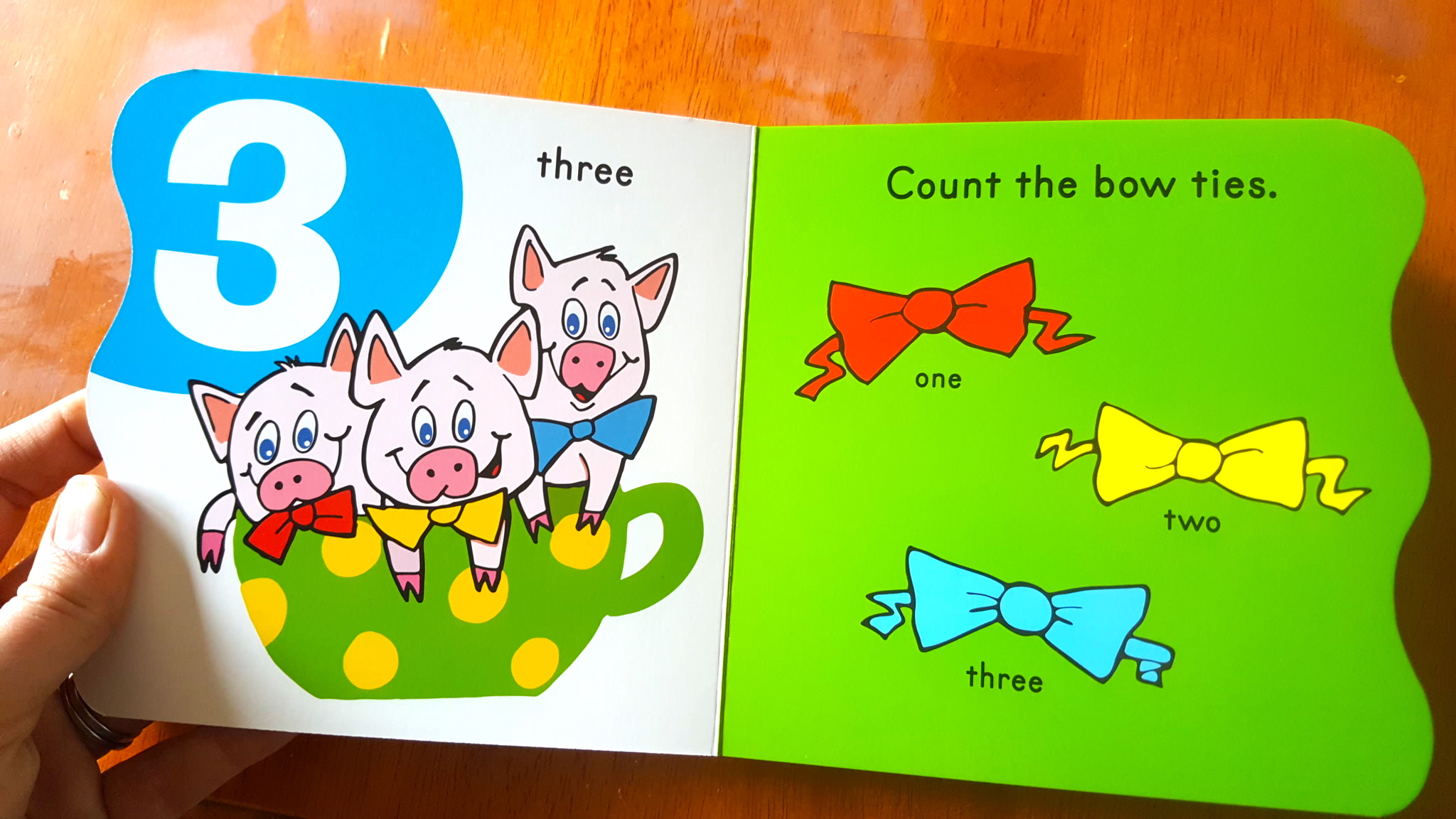 My daughter is just learning to count so she's really been using the Ripley's Believe It or Not! Wacky 1-2-3 the most the past few weeks. As you count through the book not only can you count the number of animals on the page (in the photo above you have 3 pigs) but on the next page on the right you can count 3 items that each of those pigs were wearing – 3 bows! I have been using this with my daughter not only for counting but also for color recognition since Ripley's does a great job of alternating colors to point out!
The book counts numbers 1-12! Both books feature highly engaging illustrations by Ripley cartoonist John Graziano, who also illustrates the daily  Ripley's Believe It or Not! cartoon.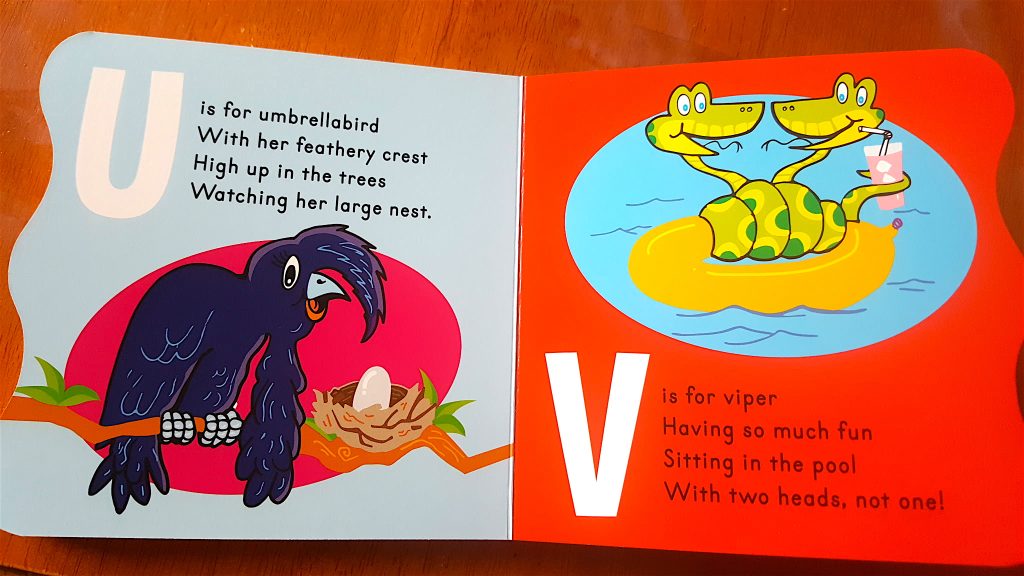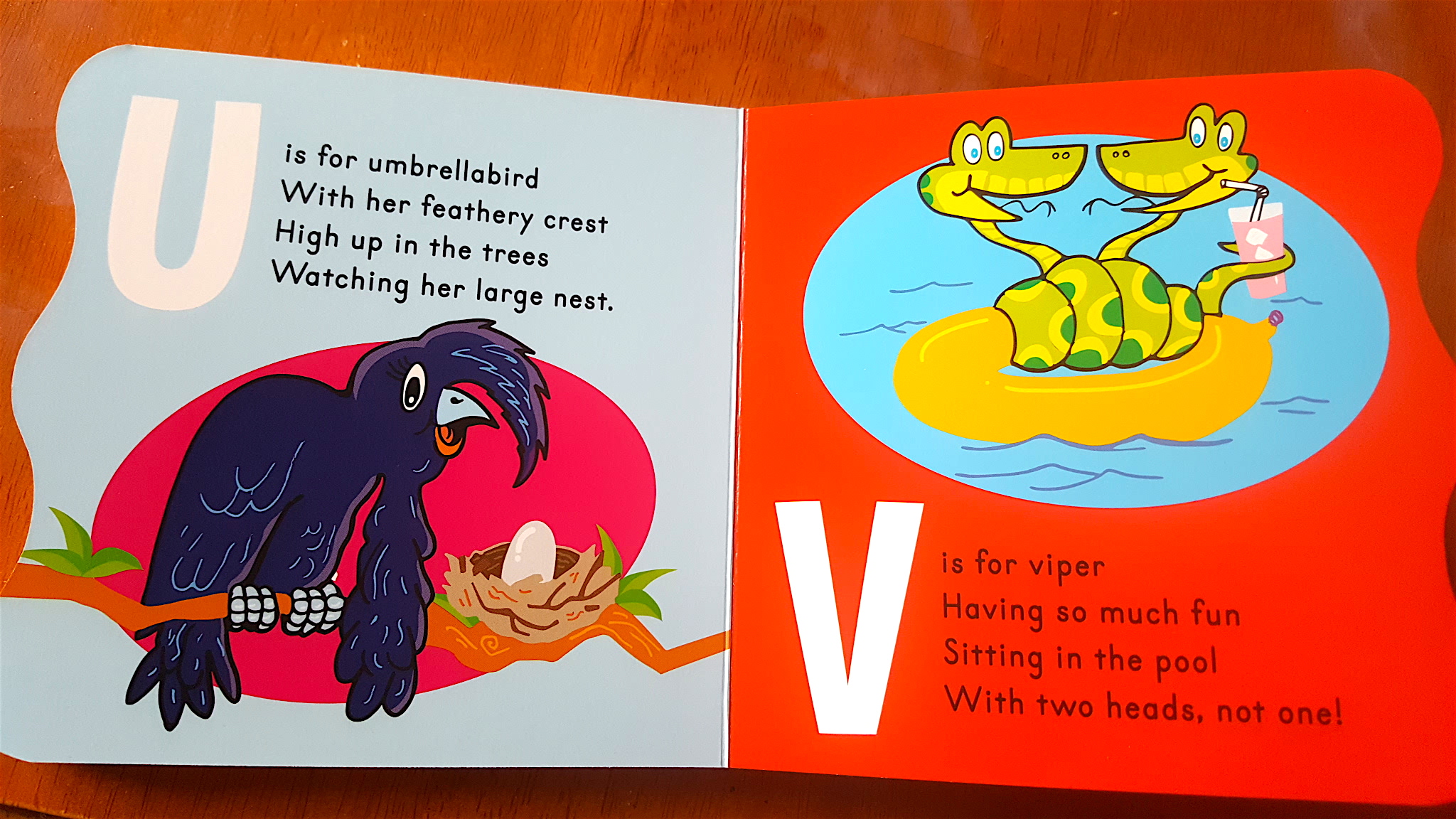 Maybe I'm totally partial to Ripley's because their style of books and oddities is "right up our alley" but I haven't found a Ripley's product (or museum!) we don't like and these board books are no different. AND true to Ripley's style every quirky character you find in the books is TRUE! The painting elephant and singing mouse? Yup – those are true too! Check out the double headed viper above!
Check out other awesome kid's books at Ripley's or on Amazon!