Learning Resources Ten-Frame Treasures Review
This post may contain affiliate links, view our disclosure policy for details.
If you saw this would you open it? I would! And most kids I know would too! This is the new (pretty awesome!) Ten-Frame Treasures math game from Learning Resources which helps reinforce base-ten number concepts as well as early addition and subtraction. (even early multiplication!)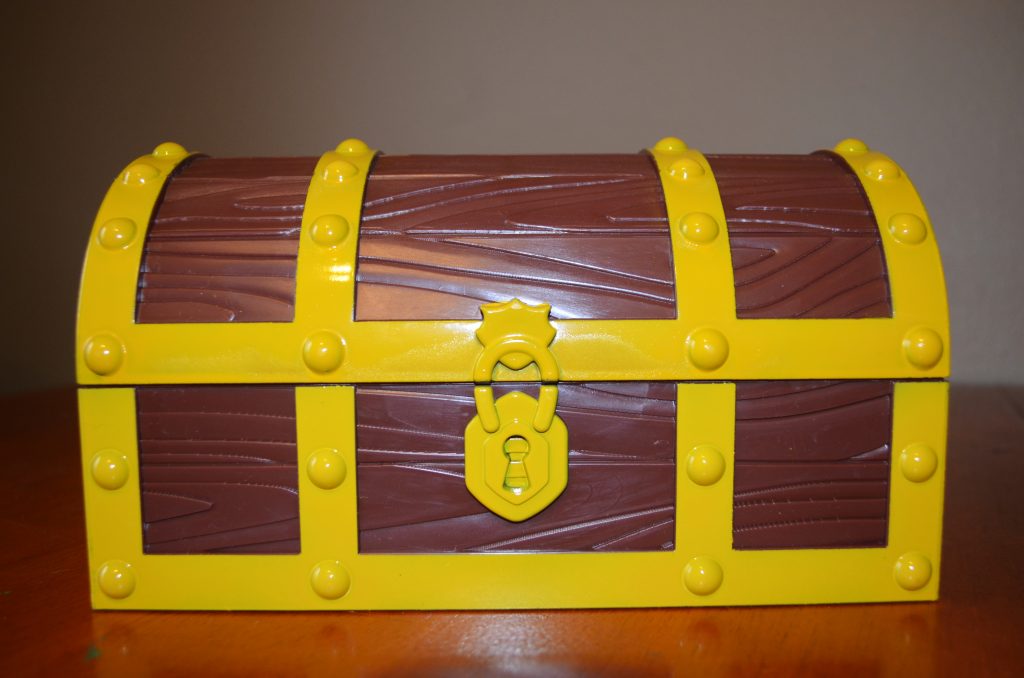 Just about every kid I've ever met loves pirate treasure and my kids were BEGGING me to open this up as soon as we got it. Our kindergarten class reacted the same way and had a fantastic time using this!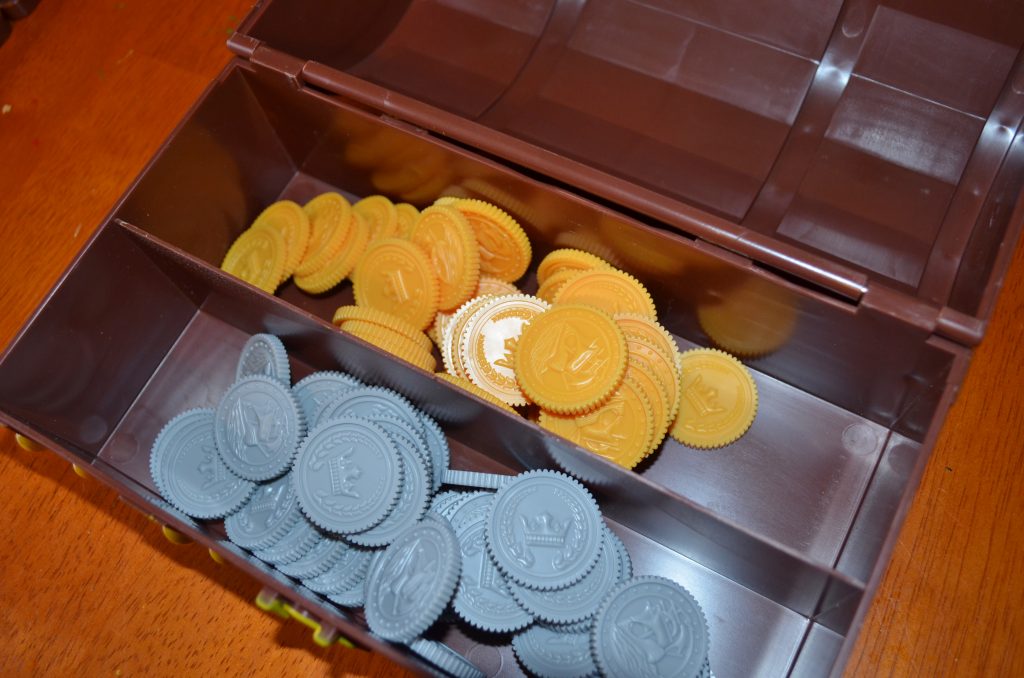 Inside the treasure chest is stored 40 gold coins, 40 silver coins, and 4 ten-frame trays.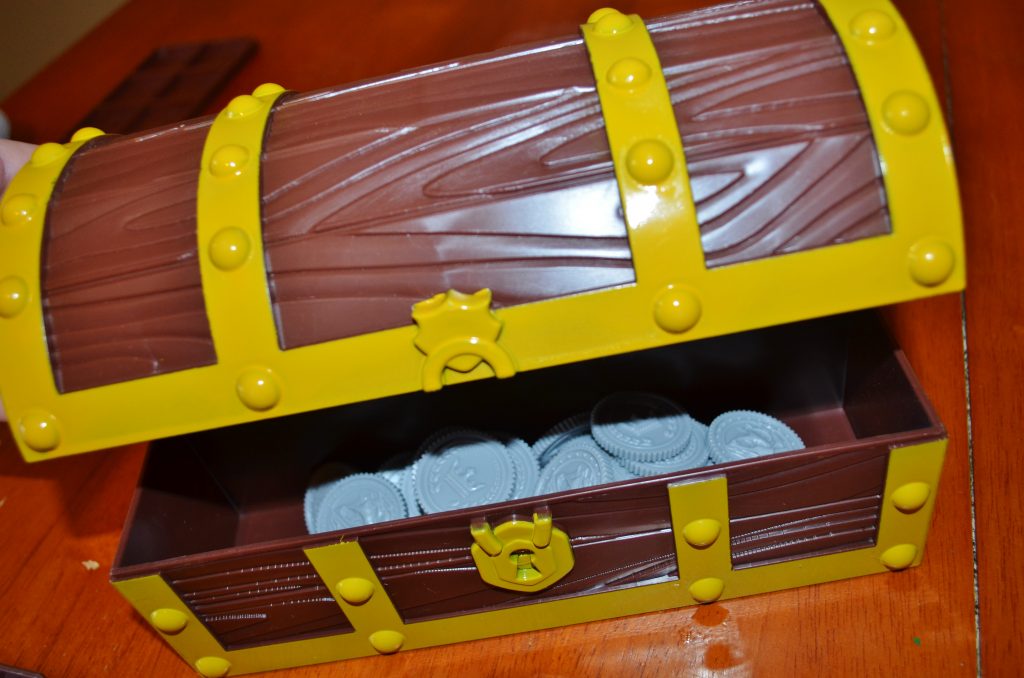 I LOVE the bright colors! And although the treasure chest doesn't latch close it's very sturdy and easy to store on a shelf.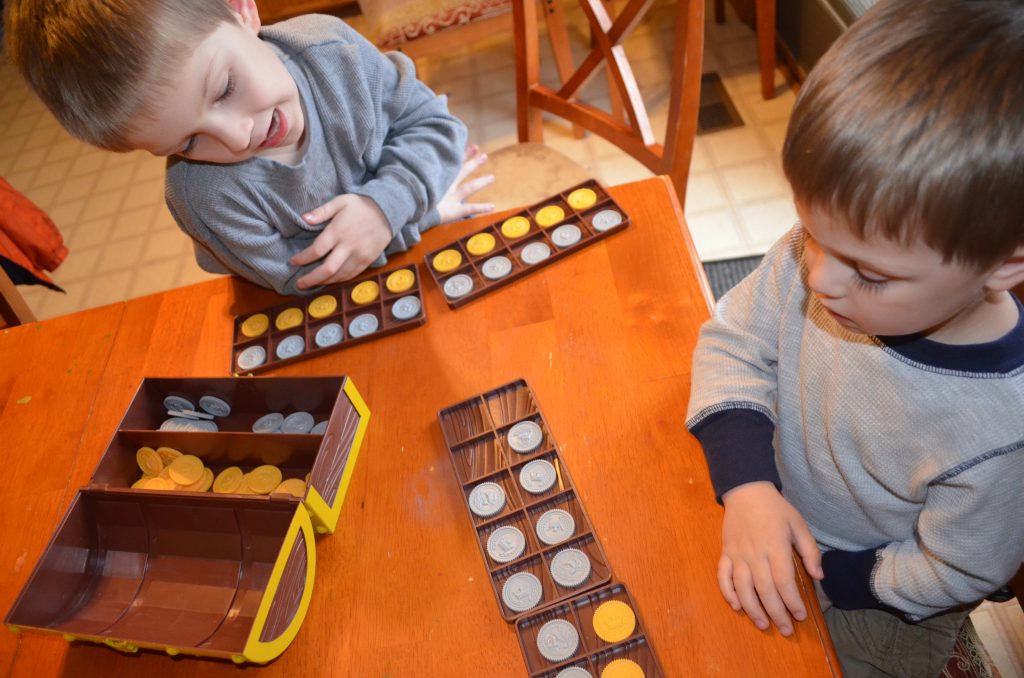 Picking up the coins is great practice for fine motor skills too! This is great because you can use this for several different grade levels depending on the ability level of your students. It's cool too for props! 🙂
My youngest son, who is almost 4, practiced counting out silver and coins to work on his numbers. My oldest, who is 6, used his ten-frames to work on addition, subtraction, and we introduced to him the concept of multiplication. You can even use these to teach simple fractions as well.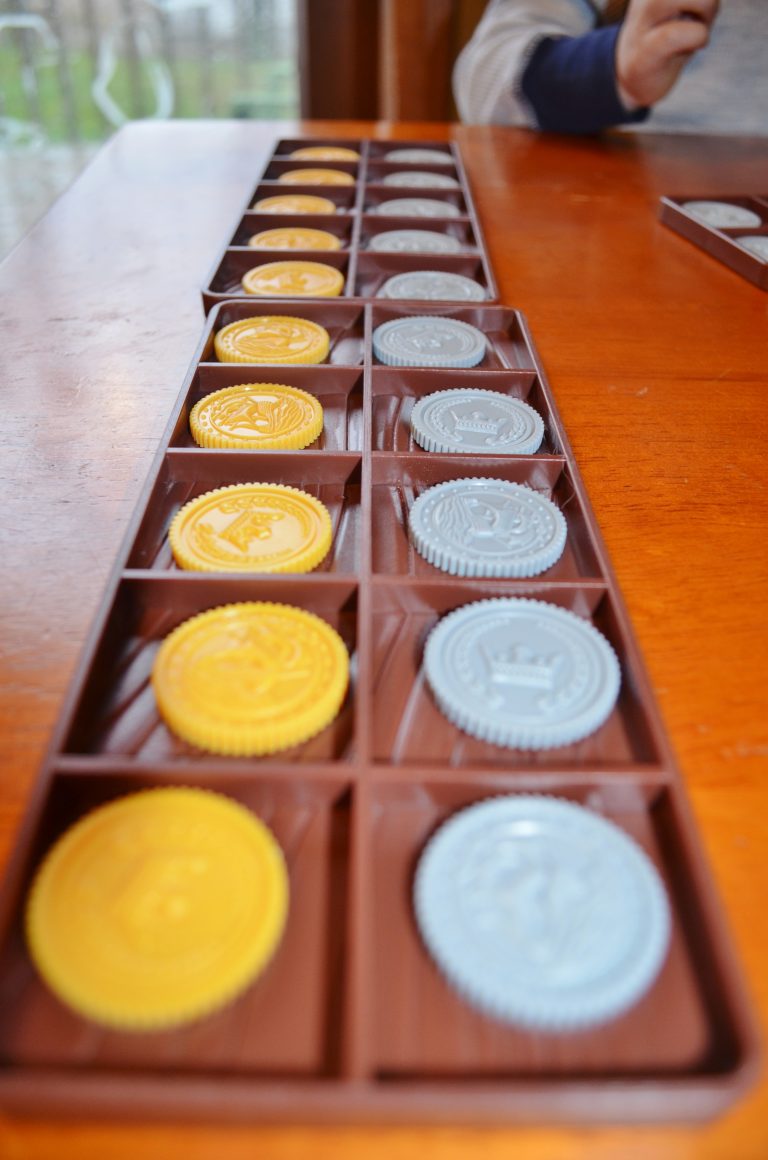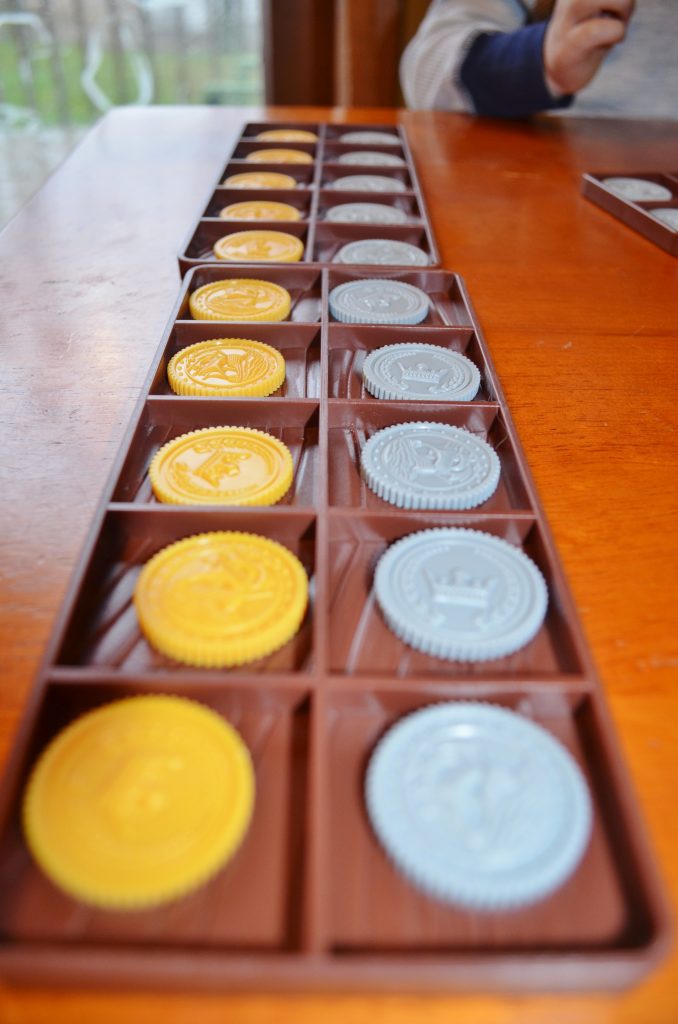 This product is absolutely genius! It's eye-catching, it gets the kids excited about math, it's hands-on and it's fun. Our kindergarten class has been using it for the past month and the kids LOVE it. They all gather around on the floor, spread out their pirate coins and work on their ten-frames together.
This is another great Learning Resources product that I highly recommend. Math is a tough subject anyways so this will really help the kids get excited about it and visually learn better. You can purchase Ten Frame Treasures from Learning Resources or on Amazon.
Disclosure: I was not compensated for this post. I received the above product to use in order to form my own opinion. All opinions are my own.