Growing a Spongy Green House
This post may contain affiliate links, view our disclosure policy for details.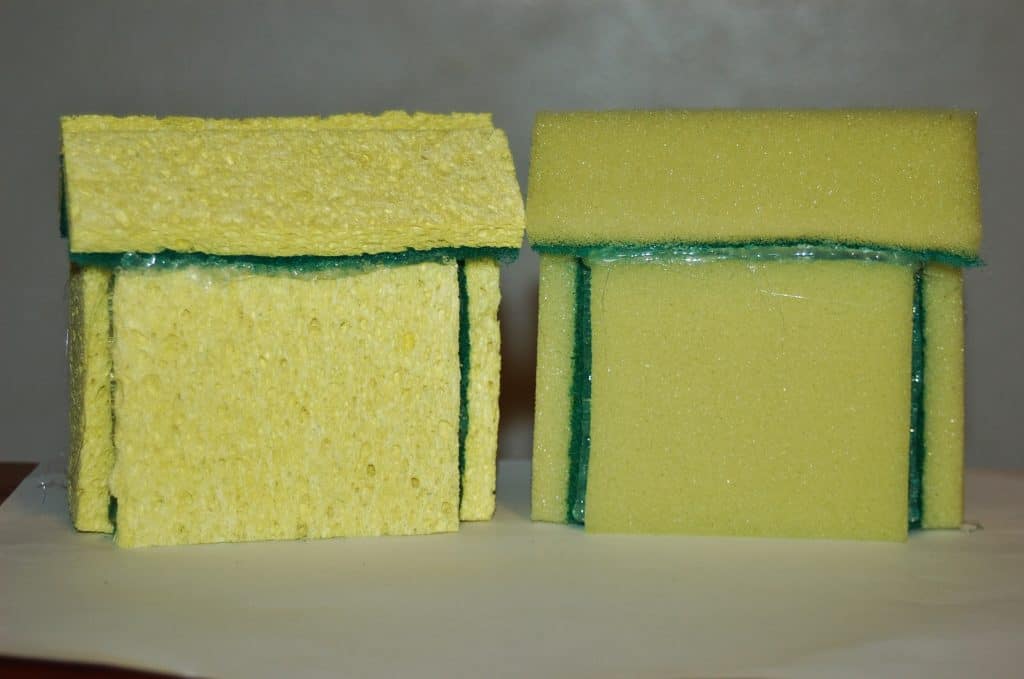 This past week we put together a fun project that my kids LOVED! Unfortunately we are leaving town so I won't be able to take photos right away of the growth but if you do this project I would LOVE to see your pictures!! I used 2 sponges per house, a hot glue gun, and lots of grass seeds. I cut the 2 sponges up and glued together pieces to form a small house for each child. You could really turn it into anything – including a bear cave!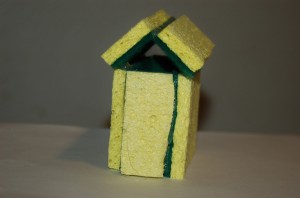 We then used a spray bottle to soak the sponges, sprinkled grass seed all over the "rooftop" and continued spraying the sponge so that it stayed moist as the grass seeds began to grow!