Teachers, Students & Veterans – go STRAIGHT to the free  Thrive Membership Gives Application HERE on Thrive Market! Everyone else sign up here!
What is Thrive Market?
Thrive Market is an online shopping club that offers natural and organic products at WHOLESALE prices. Products are typically 25-50% LESS than retail prices PLUS your first order you receive 25% OFF! (OR if you're not sure you can start out by trying a 30 day free trial) Trust me – I've been using Thrive Market for several years now and I'm always impressed! I saved a bundle on my first order too! WAY more than the membership cost for the month. But they don't just have food, there is also baby products, pet products, beauty and more!
My son and I both have a gluten and dairy allergy (it's tough – I know!) and Thrive Market has been a life saver for us! You can easily narrow down their products by allergens and diet including AIP, Gluten Free, Dairy Free, Vegan, Organic, Paleo, Raw, Ketogenic, FODMAP and more! It's SO handy having it all in one place and the allergy friendly products I need to buy are much cheaper than I can find locally.
Is the Thrive Market membership worth it?
In my humble opinion – absolutely! We have several members of our family that are gluten free AND dairy free – that is a hard combination! I save so much money by using Thrive Market – not to mention being able to easily find it all in one place! They are always running sales and deals on our baking products and specialty food products that make it more than worth the cost of membership – plus it's free for teachers so win win!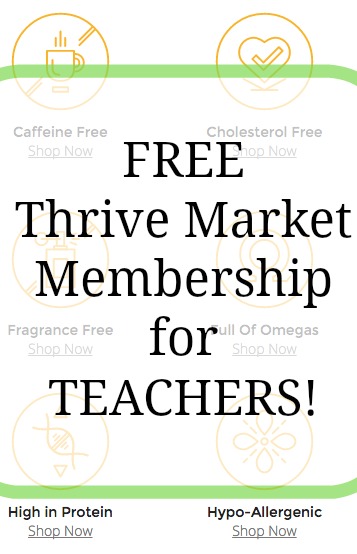 ---
How much does a Thrive Market membership cost?
After your 30 free day free trial an annual membership to Thrive Market cost $59.95 (and yes, you can gift a membership!). I am ecstatic to share with you about the Thrive Market membership! (Psssst – it's FREE for teachers AND some others – see more at the bottom of this post!) It's made a HUGE difference and relieved a lot of stress about the way that my family shops for groceries and allergy friendly foods!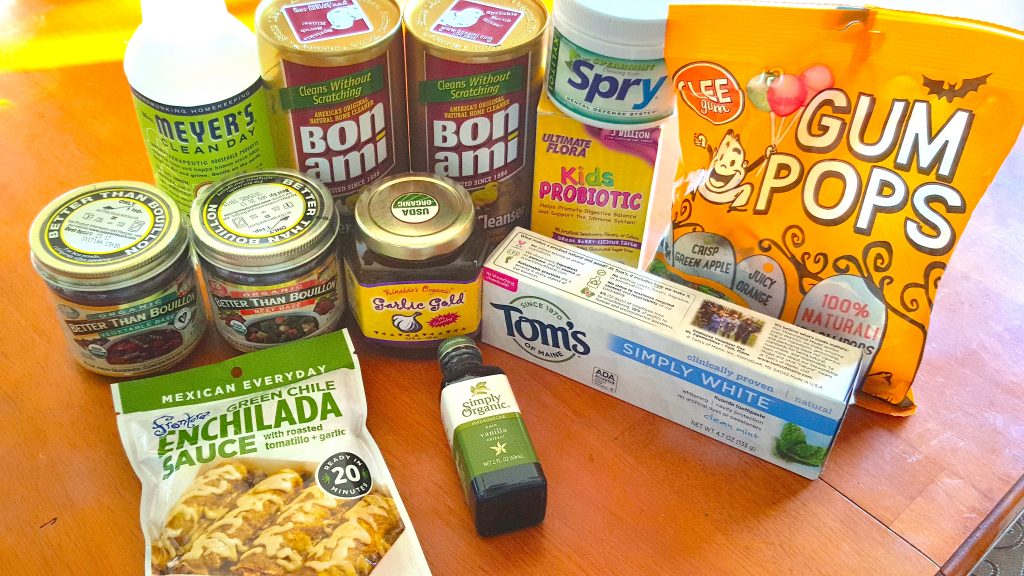 Thrive Market offered to send us some things so we could try out the process ourselves several years ago and I've personally been shopping there ever since.  Since I got such an awesome deal on some of our favorite things I sprung for a few new items and some favorites that we usually don't get for my first order. Now I mostly stick to re-stocking things like gluten free flour, crackers, spices, toothpastes, gum, and other baking supplies and foods as well as cleaning supplies, dish soaps, etc.
My husband went bonkers when I bought him the Garlic Gold – it's his absolute FAVORITE but our local grocery store has it for almost $15 (OUCH!) so we never buy it! It was under $8 on Thrive Market! I also absolutely LOVE Better Than Bouillon, Bon Ami, Spry, and Tom's of Maine toothpaste so those were definitely on my list! Shipping is always lightning fast so I don't have to wait long after I order to receive my grocery list items. I've never had anything broken and it is always very well packed.
They have over 4000 items to choose from (400+ brands!) so there's definitely bound to be some of your favorites there for less!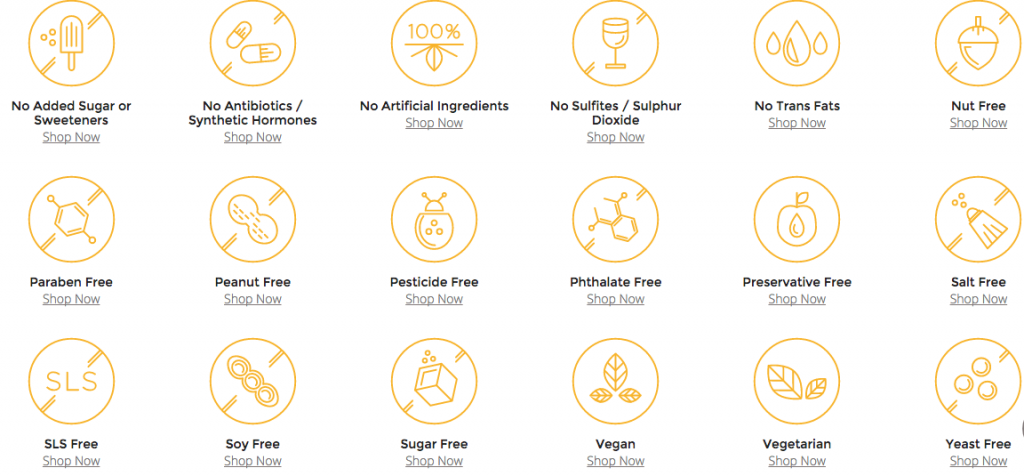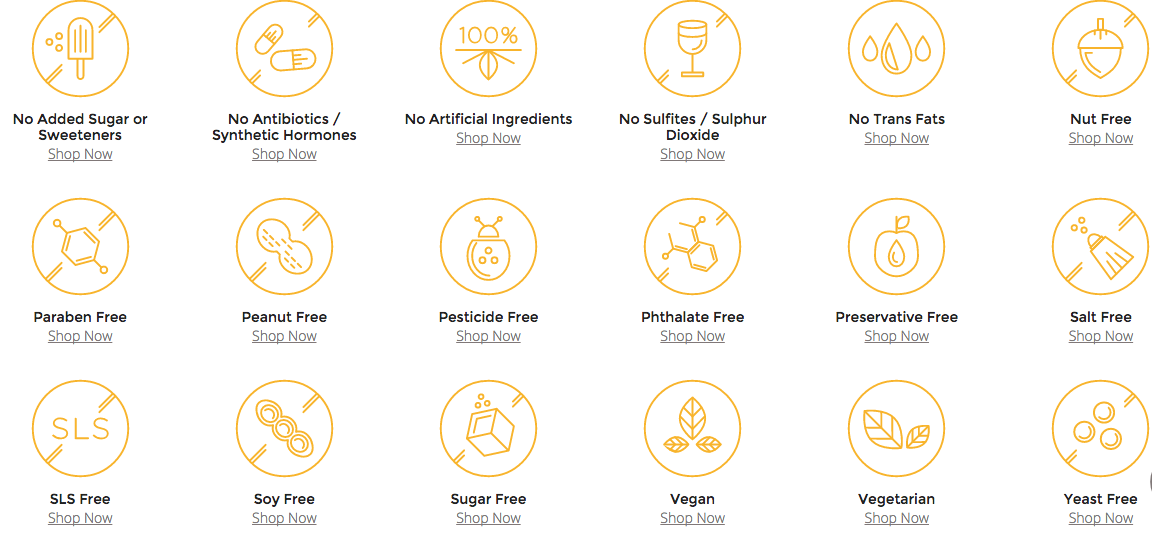 This is just a smidgeon of the ways you can search for foods!
Thrive Gives Mission – FREE for TEACHERS & MORE!
Another reason I love Thrive Market is because they are one of those companies that have a "give back" initiative. For every paid membership they give a FREE membership to a teacher, student, veteran, or low income family. (NOT sure if you qualify? Put in your application here & they'll let you know! You & I both know that families can have a tough time affording healthy natural products compared to the cheap processed foods that are so readily available so I'm so happy to see some get a break in this area.
YOU REALLY can't go wrong here – FREE membership and a huge discount on your first order! You need to make sure to sign up through the right link though which I've broken down below for you! The application form is really simple if you qualify- just fill out a few details and they'll go over your application and get back with you about your membership! If you DON'T fall into that category you can still try the 30 day free trial and get 25% off your first order!