FREE Elf on the Shelf Storybook & Classroom Elf for TEACHERS!!!
This post may contain affiliate links, view our disclosure policy for details.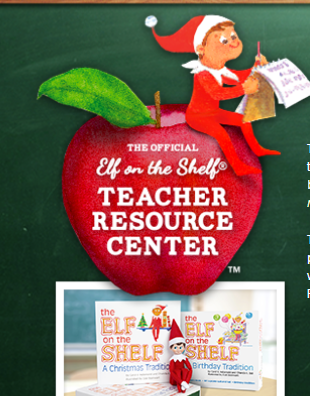 HURRY HURRY! Hurry on over here to the Elf on the Shelf site where the first 5,000 qualified teachers to register will receive a FREE Elf on the Shelf storybook and classroom elf PLUS a copy of the new Elf on the Shelf birthday book! It's available for newly registered K-5 public AND private school teachers! AND the first 5000 teachers to register get an extra two gifts!! (the Birthday Tradition Elf too!!)
**Please note: registrations will be verified and winners notified by email no later than September 15, 2013. Packages will ship on November 1st.
The Elf on the Shelf Teacher Resource Center was developed by the creators of The Elf on the Shelf to offer free classroom resources, lesson plans, and fun activities to educators in grades K-5. As a registered member, you'll also receive occasional special emails from Santa Claus that are suitable to share with your class.
(Thanks, Second Grade Silliness & More than a Coupon Queen!)