Educational Apps – Android & iPad
This post may contain affiliate links, view our disclosure policy for details.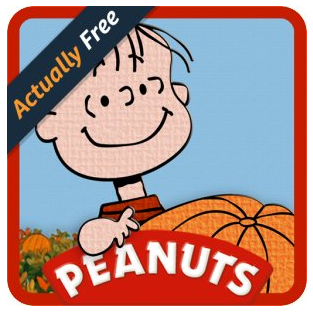 WHOO! I LOVE free apps – especially when they are educational! In fact my poor husband can attest to the fact that I'm frequently messaging him throughout the day with free app resources I've found for him to download on the student iPads at school. We have mostly Android products at home though so I keep an eye on both as much as possible. Here are a few great educational apps to take advantage of today. As always prices online change rapidly so please verify these are still free at the time of purchase.
Android:
These apps are FREE IF you upgrade to Amazon Underground for FREE. What's is Amazon Underground? It's Amazon's new shopping app which offers $10,000+ worth of free apps and in app purchases. Otherwise it looks pretty much exactly like their regular shopping app and only took me a few seconds to upgrade.
It's the Great Pumpkin Charlie Brown (worth $4.99)
PopOut! The Tale of Benjamin Bunny
PopOut! The Tale of Peter Rabbit
PopOut! The Tale of Squirrel Nutkin
Milli: A Small Snail in a Big World
Docs to Go: Free Office Suite
Super Why: ABC Adventures
iTunes:
Demibooks Composer PRO (worth $9.99!) (students & adults can create their own storybook)
World of Liberty – It's Raining Pumpkins in Delaware Storybook Adventure
World of Liberty – Chicago's Green River Leads to the Emerald Isle Storybook Adventure
Alice in Wonderland – Interactive Story Game
Class Dojo (classroom management)
Duolingo (language learning)