Increase Your Skill Set on Your Own Time: Professional Development Online
This post may contain affiliate links, view our disclosure policy for details.
This post sponsored by CCEI.
Every year I say that it's the busiest year ever, but guess what? This has been my busiest year ever! We are all very busy, and although I'm very interested in taking continuing education classes on site somewhere, I just don't have the time (or money!) to set aside for it. So this year I tried something new. I enrolled (and passed!) several courses with ChildCare Education Institute (CCEI) and found that it was not only incredibly convenient but I appreciated having the materials to look back on as I reviewed the courses I took.
Taking professional development courses online from ChildCare Education Institute not only offers you tremendous benefits in so many ways but it also offers a fabulous variety of subjects and categories. From leadership initiatives to communication techniques and even research-based content in trending topics, CCEI has over 150 early childhood education online courses in 23 categories to choose from! Both English and Spanish courses are available and there are courses for directors, educators, as well as childcare staff.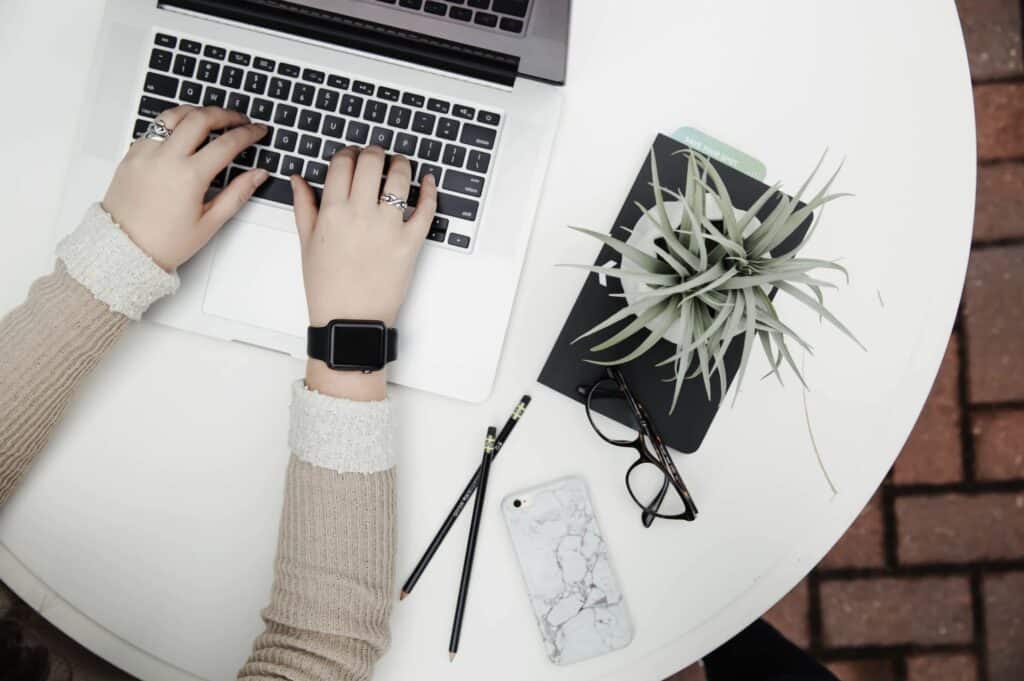 Benefits of Online Learning:
Continuing your education online comes with a lot of perks. Some of these are:
Saving money on gas for your vehicle since you don't need to drive anywhere!
Saving time without a commute to and from school – take your online education courses in your home!
Saving money on any childcare costs you would have needed.
Learn at your own pace! You can go back and review material as needed!
Less stress on your schedule – take the courses when you're available anywhere you are!
More About ChildCare Education Institute:
CCEI is the leader for online professional development for childcare providers and early-education teachers. More than 12,000 early childhood professionals have graduated from CCEI's CDA and other certificate programs with a 99% satisfaction and recommendation rate. You can learn more about the ChildCare Education Institute here.
Examples of Professional Development Courses Available through CCEI: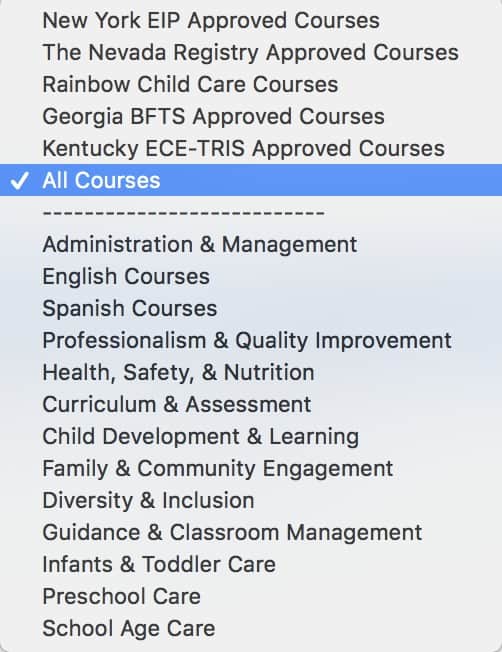 I really love the variety of topics and categories that ChildCare Education Institute has to offer. It's easy to browse through the course guide and search for exactly the content you are looking for. Since they have so many courses they offer, the ability to narrow down your search is a huge time saver and benefit! You can narrow down your search by age, topic, language, position, etc.
Below are just a couple of the courses that looked interesting to me as an example:
Trouble-Free Transitions that Teach CUR 120
Technology and Social Media Policy in the Early Care and Education Environment ADM110
Creating a Multicultural Environment CCEI640
The Read-Aloud Process: Building the Components of Literacy LIT101
From Chaotic to Calm: Managing Stress in the Classroom SOC102
Certificate Programs:
CCEI has over 45 certificate programs offered in both English and Spanish! You can see a full list of certificate programs on their website here, but below are just a few of them:
● CDA (Child Development Associate)
● FCCPC (Florida Child Care Professional Credential)
● Director's Certificate
● NAC (NECPA National Administrator Credential® Certificate)
Accolades & Accreditations:

CCEI is highly accredited and a great professional company to work with when hiring online training. I have been more than pleased with every aspect of my experience with them. Below are some accreditations and awards they have achieved, but you can find more information on their website here.
*Accredited by the Accrediting Commission of the Distance Education Accrediting Commission (DEAC) – one of the few nationally accredited online training providers for early childhood education industry!
*Accredited as an Authorized Provider by the International Association for Continuing Education and Training (IACET).
*Complies with the ANSI/IACET Standard.
*Awarded the CDA Gold Standard℠ Comprehensive by the Council for Professional Recognition.
*Achieved Training Organization Recognition by the National Workforce Registry Alliance.
What Kind of Curriculum does CCEI offer?
CCEI offers both secular and faith-based curriculum from Pinnacle® which is research-based and align with the strategies of Piaget, Gardener, and Erikson. Early childhood lessons are engaging, offer developmentally appropriate activities, and come in a reusable format. From Infants to School-Age children, it includes lesson plan guides, activity enrichments and even long-range goals linked to key standards.
How Much does CCEI Cost?:
ChildCare Education Institute covers a large variety of courses, certificates, and custom options. You can visit their website here to learn more about pricing. From annual subscriptions based on number of users to purchasing online coursework in hour blocks, they offer many options no matter how big or small your organization is. See if you're eligible for a scholarship here! 

Not sure that you want to take an online course or aren't sure how it works? Take a free trial course here!
My Experience with ChildCare Education Institute:
I have taken two professional development classes with CCEI: Visual & Spatial Intelligence (ID COG100) and Launching Learning Centers in Your Classroom (CCEI450A). The first thing that I noticed when I signed up for the courses is that there are a lot of options for both teachers, admins, and other childcare staff! The dashboard is very simple to navigate and I can quickly see which courses I have enrolled in as well as review the courses that I have already completed.
For each of the courses I took, both were simply laid out, easy to understand and review, and came with additional resources to explore after the course. I learned important key take aways with each course that I was able to use and apply in both our school and at home with my own children. I love that I was able to retake tests if I wanted to gain a higher score, and that the material was there to review later after I had completed the course.
Printing out certificates of completion are simple and available to reference in my dashboard if I need them. I am extremely pleased with my experience in taking Professional Development classes with ChildCare Education Institute and would recommend them to anyone looking for an online solution to furthering their education.
Click on either of the images below to learn more about the different courses that I have taken with CCEI: