FREE Kindle Book: The Inspiring Teacher – Making a Positive Difference in Students' Lives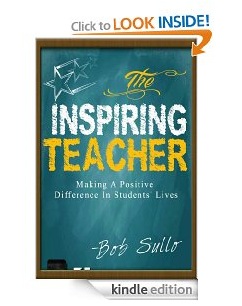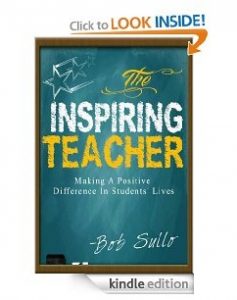 Download this FREE Kindle Book: The Inspiring Teacher – Making a Positive Difference in Students' Lives
by Bob Sullo. This Kindle Book received 4.9/5 stars! It was published this year in February. Hurry, the price can change any time.
Why Read The Inspiring Teacher?
The Inspiring Teacher is for every educator aspiring to create a meaningful professional identity and positively impact the lives of their students. Whether you're already teaching, training to become a teacher, or thinking about a career in education, The Inspiring Teacher is for you if you want more than just a job. It is for those committed to making a difference.
The Inspiring Teacher includes teaching strategies and teaching methods to implement in your class, regardless of the level you teach. This teacher training resource will help and inspire both beginning and veteran educators.