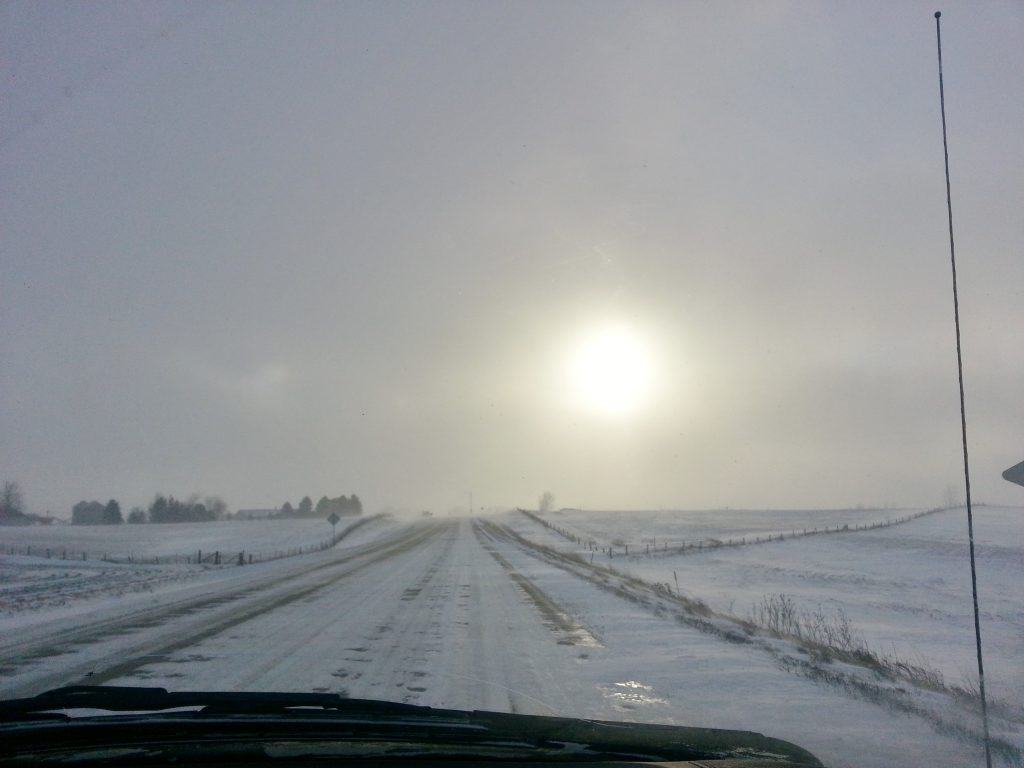 This is what it feels like our roads have looked like half the winter. Ok, so maybe not quite that much, but a lot lately! For some reason small towns in Iowa are synonymous with "let's not salt the roads and let's wait to plow the roads till 2 days later"! That makes for a very long winter for this Florida girl – because every time the roads are icy and snowed over that means I stay home for a few days! Between being stuck home for icy roads and having my gallbladder surgery last week I was in desperate need of seeing people. So bring on the fuzzy slippers & hot fudge brownie sundaes – I was having a girls night in!
I had heard about the special Kleenex promotion where specially labeled multi-packs offered a $4 Vudu Video Credit – anyone up for a movie night?
They were pretty easy to spot in the store! You couldn't miss the huge yellow "$4 movie credit" sticker on the front of the Kleenex boxes which was perfect anyways because my poor kiddos have some nasty respiratory congestion thing going on. My sweet husband drove my into town so I could buy all sorts of goodies for our ladies night in. All the guests had to bring was themselves! And of course wearing pj's & fuzzy slippers! :)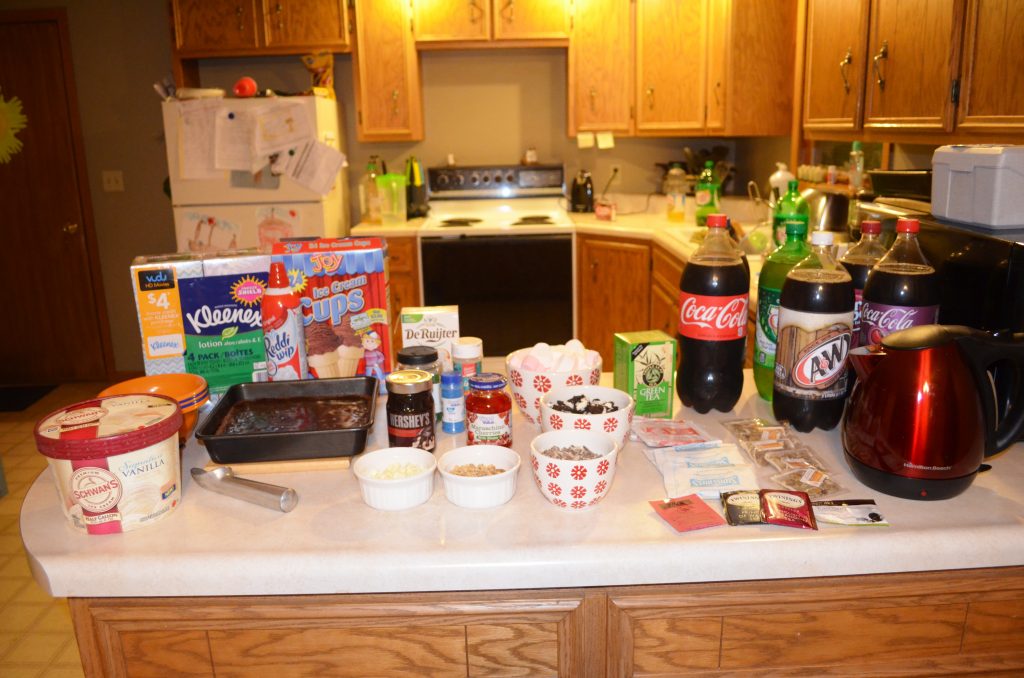 I cleared off the entire end of my kitchen countertop – I don't take dessert time lightly! We had hot fudge, Andes baking mints, nuts, marshmallows, cherries, sprinkles, and whipped cream for toppings. I even snuck myself a small sundae for our movie night in! And I made sure to have the Kleenex out just in case we picked a sad movie! It was so easy to get our free movie credit. We already had a Vudu account so we didn't even need to sign up for one. On the back of the movie credit promotion sticker it told me which website to go to, and all I had to do was enter my special code. It automatically credited $4 to my account which we used to watch a movie!
While us ladies were in the living room watching our movie my husband was stuck on the back room watching his own movie! Thankfully the kids slept through the whole thing!
So next time you're feeling a little cooped up, or can't afford to go out for a big night on the town – why not stay in, rent a movie, and have some snacks with your friends over? It was SO relaxing after a long week and great to just catch up with other moms when the kids weren't around!
Check out more of my shopping trip and find Kleenex on Facebook and Twitter!
Disclosure: I am a member of the Collective Bias®  Social Fabric® Community.  This shop has been compensated as part of a social shopper insights study for Collective Bias® and Kleenex® Brand Tissues  #CBias #SocialFabric
Share the post "Fuzzy Slippers & Hot Fudge Sundaes #SharetheSoft"