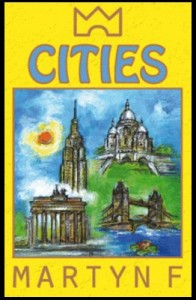 Cities the Board Game is on sale for just $8.99 + $6.99 shipping! It has really great reviews and looks like it can be played in a short amount of time.
Here's a little bit more about the game:
Cities is a fast, tactical placing and positioning game. Every player builds one of the following cities: New York, Paris, London or Berlin. Each turn you choose the best spot to place the new tile. As your city grows, you place tourists at attractions, terraces and parks. The player who has built the most attractive city and has placed his tourists in the best positions wins the game.
Number of Players: 1 – 4
Time to Play: 15 minutes
Player Ages: 6 and up