Want to make a fun and easy artsy pumpkin craft? All you need is a white pumpkin, a bunch of crayons, some glue (hot glue or tacky glue works well) and a blow dryer!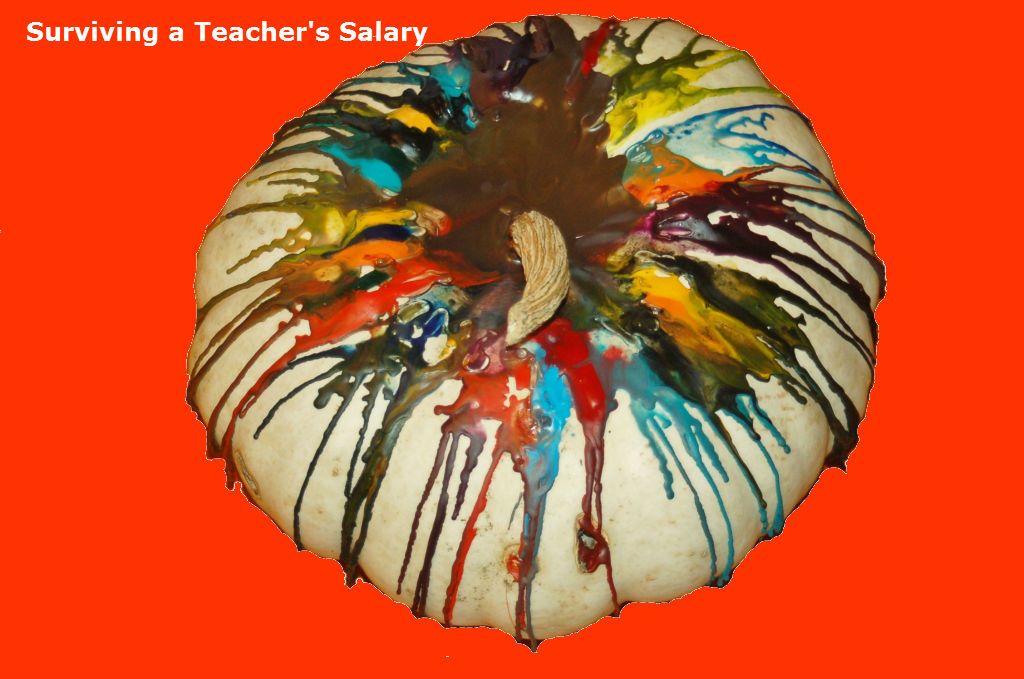 There are SO many variations you can make! Personally I am dying to try out all black crayons melted onto a huge orange pumpkin but for today we were just trying out this fun crafty pumpkin idea.
You can pick all one color, all different colors, or patterns of specific colors! For this craft I used Crayola crayons. Choose your colors, peel off the crayon paper, and then break it into smaller pieces.
Use your hot glue gun to glue the smaller pieces of crayon onto the top of your pumpkin in whichever pattern you desire. I chose to make mine very colorful in no specific pattern.
Take your blow dryer and place it about 4-5 inches from the top of the pumpkin on HIGH. And watch the magic happen!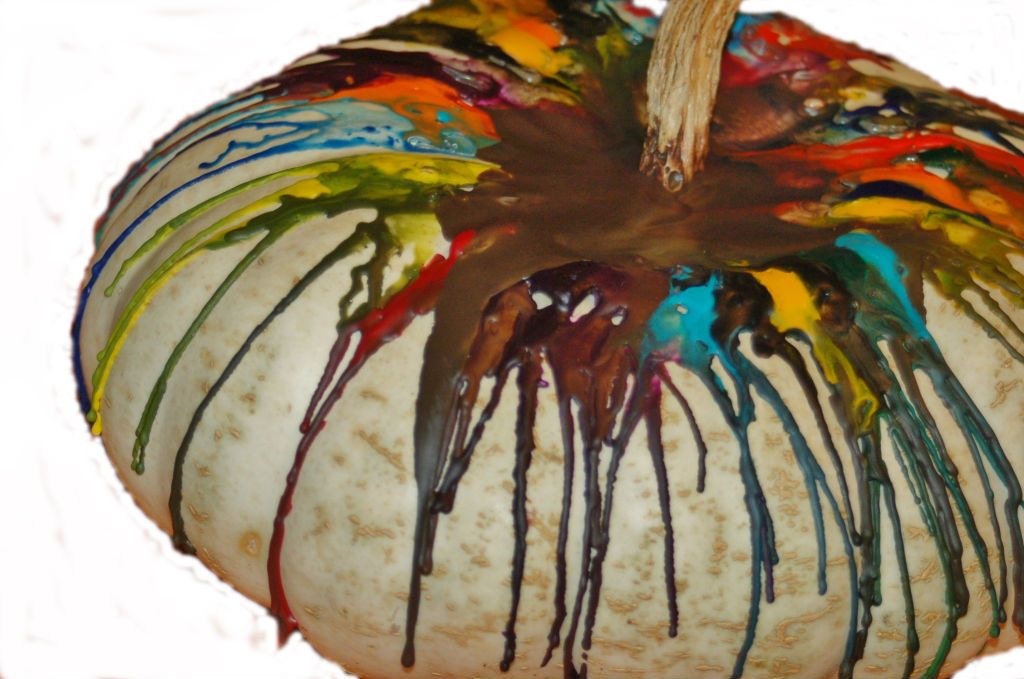 I LOVE IT! It may not be the most beautiful decoration you've seen but it's definitely unique and sure is colorful! Want to make it a sensory experience? Use scented crayons or glitter crayons!